I know I got released from Primary, but I am now a willing sub. Amazing how a few months as president makes any other person's calling seem alright. 🙂
I'm subbing as chorister this week and I ALWAYS wanted to do Name that Tune Primary Singing Time with the kids. I love that game.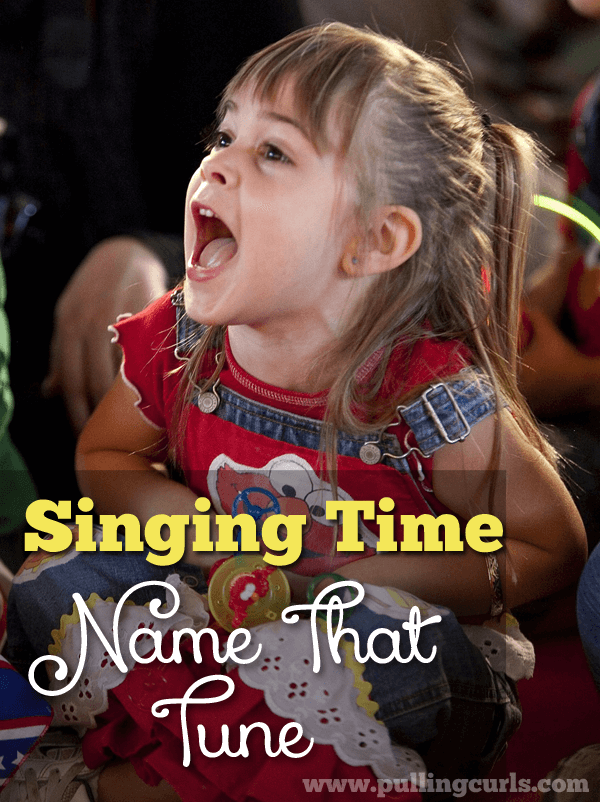 Call me crazy.
Anyway, I'm subbing and she just gave me a list of some of my VERY favorite Primary songs to sing with the kids. I am grateful she asked me. Anyway, I thought the idea might spark something with a desperate chorister out there. 🙂
Jr Primary
My plan is to play boys vs. girls as this may be pretty difficult for the sunbeams. I am a stern "no calling out"person, and they know that. We will just play the song note by note (1 note, and then 2 notes, and then 3 notes) until someone raises their hand and gets it right. That person will then be able to choose how we will sing the song Some possibilities in how to sing the songs:
Staccato
Opera (a personal favorite in our primary, mostly because I am an AMAZING opera singer)
Pop-up and down
Clap on the downbeat
March around the room
If things get too crazy, they may just get a "point"and we will just sing the song, but I am a HUGE fan of singing time being a time to get out their wiggles. Go wiggles!
Songs: I will also give a hint before they play it, these hints are pretty strong.
1. The Holy Ghost: He whispers to us in a still, small voice
2. Popcorn: You might look out your window and see this!
3. Smiles: Change it by turning it upside down
4. The Wise Mane and the Foolish Man: Rock Vs Sand
5. I Am a Child of God: You are one of these, God loves you.
6. Jesus Wants Me for a Sunbeam: Be all shiny
7. Book of Mormon Stories: Joseph Smith helped give us this song
8. Head, Shoulder, Knees and Toes: Skull, Humerus, patella, meta-tarsals.
---
Sr Primary
We again will play boys vs girls and they will bet how many notes they can sing it in. The winning team will get a point. I will give the clue before they wager.
1. The Holy Ghost: This person doesn't get to have a body
2. I Belong to the Church of Jesus Christ: Instead of Momon
3. Follow the Prophet: Be obedient
4. Come Follow Me: This is a simple phrase
5. I Hope They Call Me On a Mission: You are too short
6. Nephie's Courage: Be SUPER obedient
7. Book of Mormon Stories: Another Testament of Jesus Christ
Some of you may not have seen "Name that tune"– a boy and a girl will come up. I will give the clue and they will say — I can name that song in 5 notes. And the other kids will either say 4 (or less) or say they're out. Then that person will get 5 notes and see if they can name it.
Anyway, just another idea of how to make singing time fun. It's kind of the best calling in the church. 🙂