Problem: I would forget about my own health. I would focus on my kids and their health, but forget my own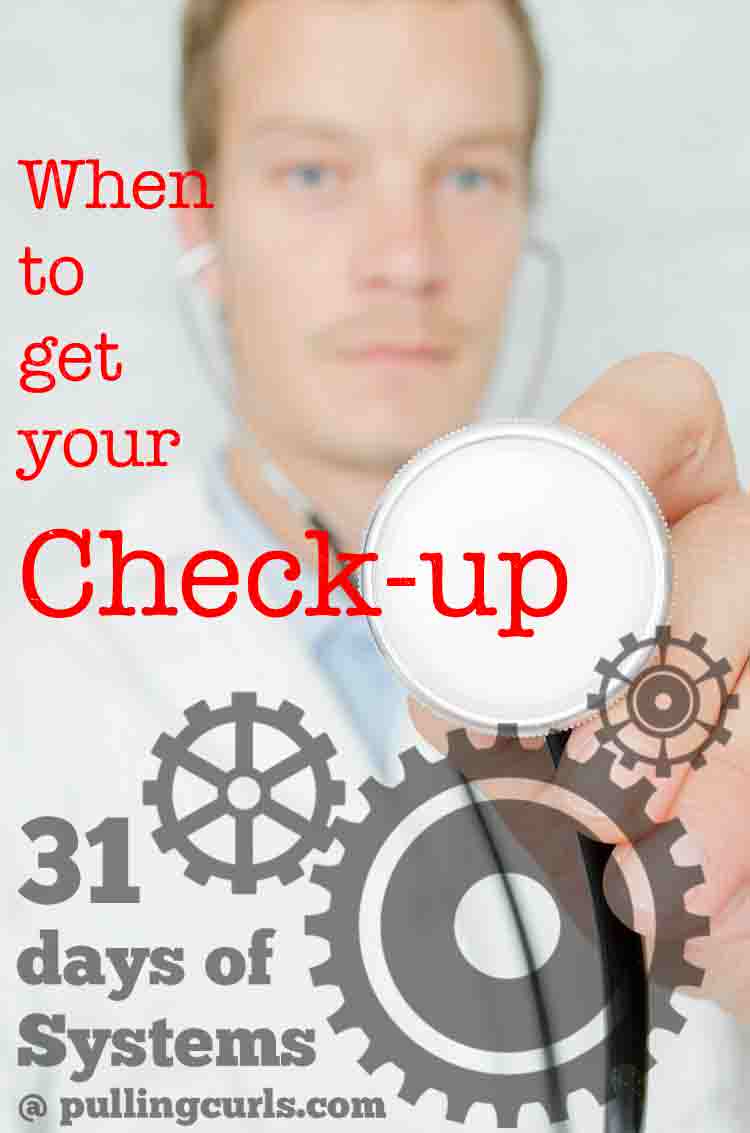 Oh man, YOU. YOU need checkups – -what's up with THAT?
I thought only little people need checkups, but it just isn't so.
In fact, soon I will hit the magical age of Mammograms. HORRAY!
So, here is my trick.
Your birthday present to YOURSELF is a checkup, and that's how I always do it.
I, personally, do my internal medicine doctor one year, and my GYN doctor the next year.
I figure between the two my parts all get checked out every couple of years and both doctors should be doing a pelvic (even if you're in a monogomous relationship they need to check for ovarian or uterine issues), and breast exam as each of those need to be done yearly.
I also schedule my kids check-ups right after their birthday s well. I try to make sure it's after their birthday as there are some shots that need to be given AFTER a certain age, and I can't remember when those are so we go with after. I also try to take them out to lunch after as a reward for good health.
So, go mark your calendar for your next check-up, your health will thank you for it. And make sure your spouse gets their "own gift" as well! This is one habit that will really HELP your health! 🙂