Somehow I missed the pictures of Spencer's baptism. WHAT IS WRONG WITH ME?
Oh, that's right. I'm lazy. 🙂
Anywho, without further adieu. Here is my child pre-the washing-away-of-all-his-sins…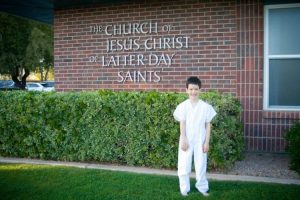 I love how poorly the jumpsuits fit. The kid was beaming though, it's not just all the white jumpsuit, although that definitely adds.
Here's the happy couple. Because Drew holds the priesthood, he's able to baptize Spencer. It's one of my favorite parts of being Mormon — that your dad can perform a saving ordiance for you.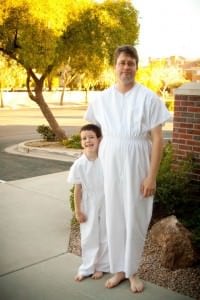 This is a fairly poor photo, but he was SO happy after. A very special day and we were very happy to share it with our friends here in AZ.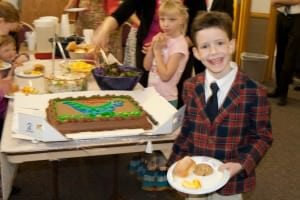 It wasn't JUST friends though, the grandparents all came out for the occasion. We were really happy they could all come, we know it was an effort.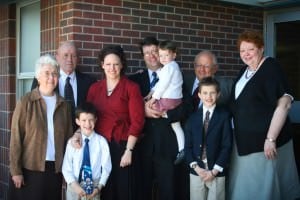 Anyway, it was a great weekend. Thanks for coming everyone!