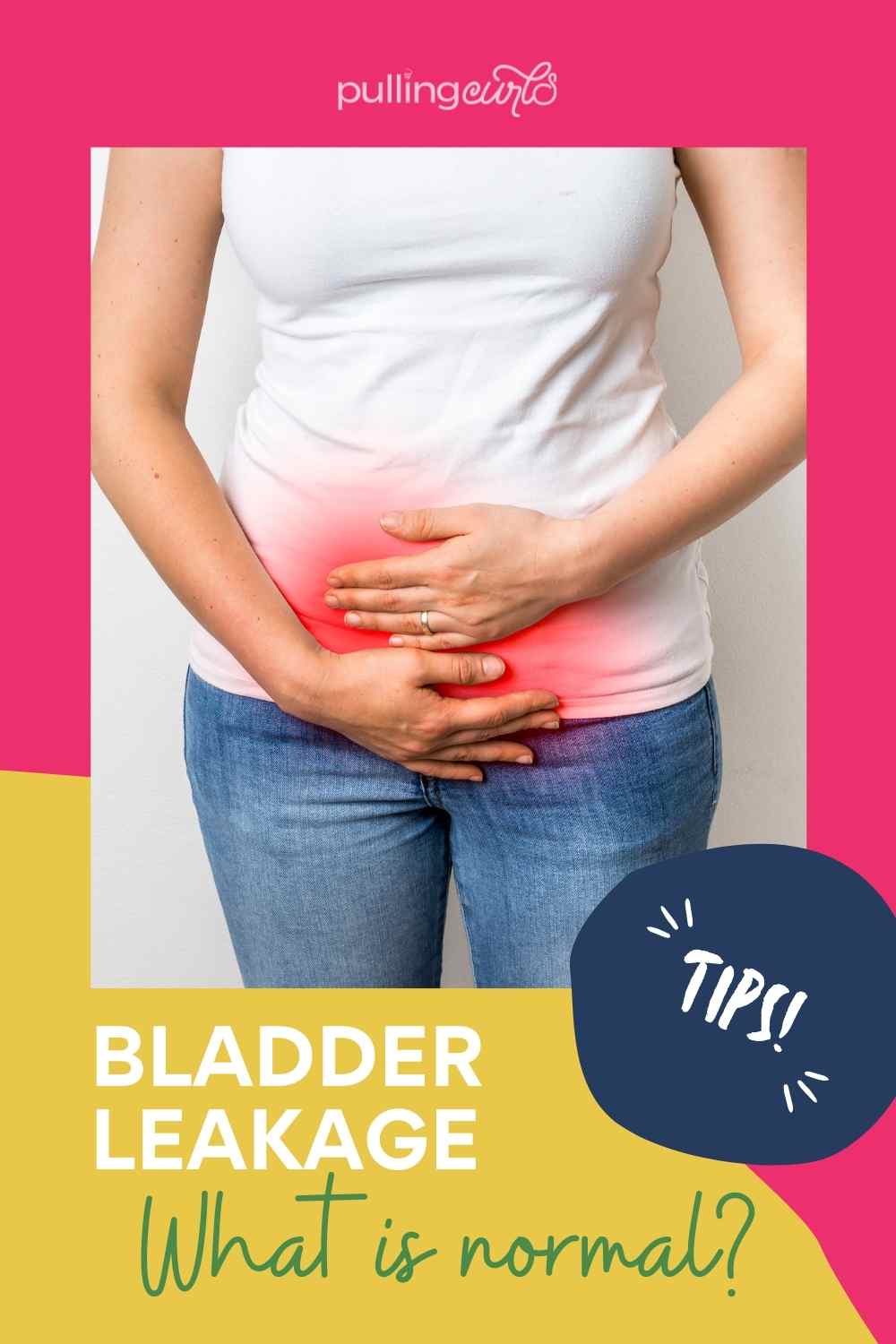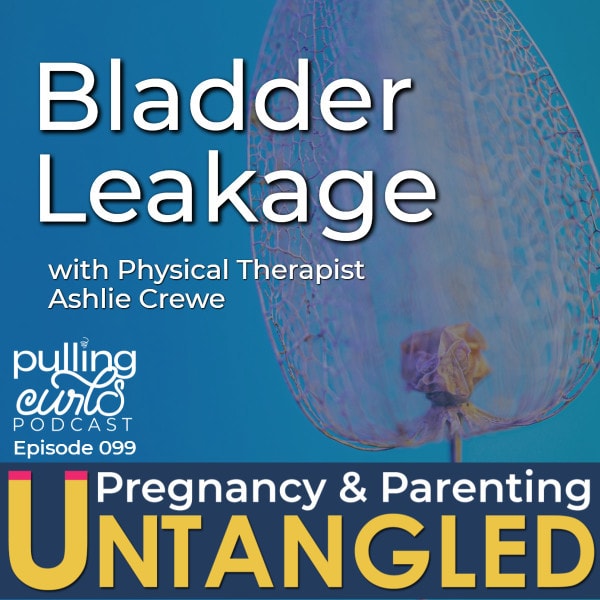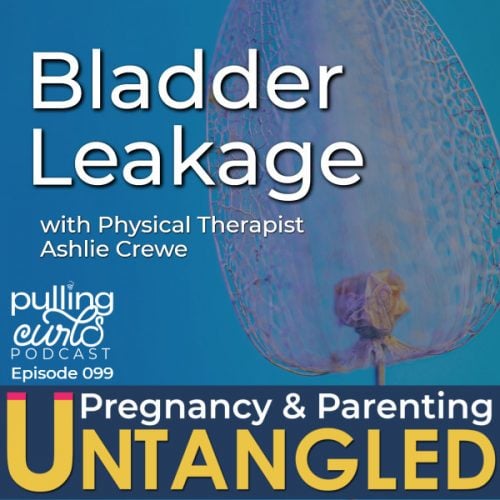 Bladder leakage is very COMMON in women, but there are things you CAN do to change it. Excited to have a pelvic floor physical therapist on today to talk about who we can talk to about fixing our problems. 🙂
Today's guest is Ashlie Crewe. I found her on Tiktok where she gives TONS of awesome info and she is @ashlie.crewe.campitella on Instagram.
Ashlie Crewe Campitella attended Gannon University where she received her Bachelor's in Psychology and her Doctorate of Physical Therapy degrees. She then moved to the central Pennsylvania region and began her specialized training in pelvic health physical therapy. While treating patients and training in pelvic floor therapy, she also attended courses regarding pain neuroscience, finding her passion in combining the knowledge from her pelvic health courses with the neuroscience of persistent pain conditions. She has developed pelvic floor programs in several of her company's clinics and currently treats patients of all genders with pelvic health concerns, while providing mentorship to other pelvic floor therapists in her company, and educating her community about pelvic health rehab. She achieved her Board Certification as a Women's Health Specialist in 2017 and is also a member of the International Pelvic Pain Society as well as the Global Pelvic Health Alliance. Additionally she has serves as adjunct faculty at Lebanon Valley College in the Physical Therapy program. She is developing curriculum for her company to make inclusive and affirming pelvic health education accessible to clinicians within the large orthopedic physical therapy company she works for. Primarily, she treats in central Pennsylvania, traveling to several clinics in the area to mentor therapists and consult with patients. She is experienced in treating pelvic pain conditions, urinary and fecal incontinence, pelvic organ prolapse, post-operative gender-affirmation conditions, constipation, pediatric pelvic floor conditions, and prenatal and postpartum conditions. She has also been a guest on other podcast episodes focused on educating listeners about conditions pelvic physical therapy may help treat, including vaginismus, which is an area of special interest. She is passionate about the multidisciplinary care of persistent pain conditions, and eager to work with experts in all fields of study to better help her patients have painfree and fulfilling lives.
Big thanks to our sponsor Family Routines — using routines and making our mom/house life easier makes it SO much easier to be able to concentrate on things like this that can really help our lives. If you're overwhelmed by your house/family you can't get these basics fixed. Come join me today!
Bladder Leakage
In this episode
What causes bladder leakage
What we can do to fix them.
The Perifit — save 10% on it with code 3A0Y7JH102WG, and the post where I talk about the perifit (and Diastasis Symphysis Pubis)
What is NORMAL for a woman's bladder leakage
Other things that might interest you
How to know if you have a bladder infection
Diastasis recti pain in pregnancy
The one where I talk about the tens unit for bladder leakage
Producer: Drew Erickson
Check out my other parenting podcasts: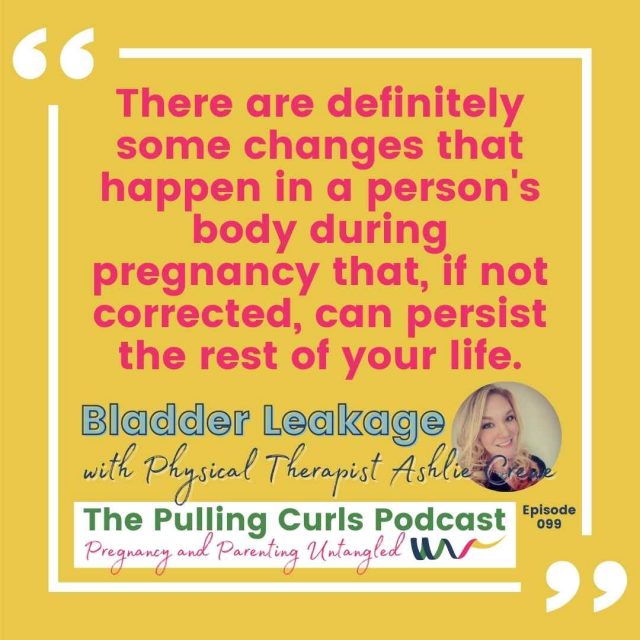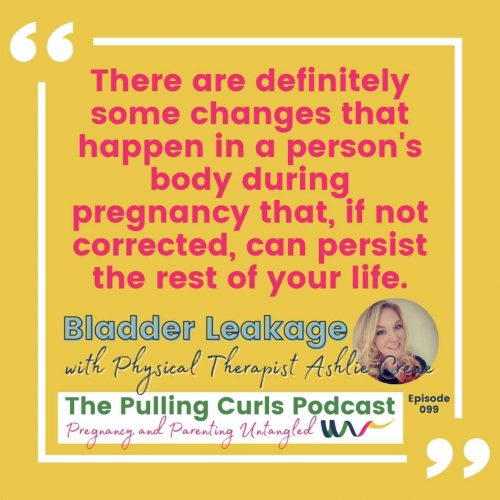 Transcript
[00:00:00.180] – Hilary Erickson
Hey, guys, welcome back to the Pulling Curls Podcast. Today on Episode 99, we're talking about leakages, not from your faucet, not from your bosoms. It's from the downtown. Let's untangle it.
[00:00:20.710] – Hilary Erickson
Welcome to the Pulling Curls Podcast, I'm Hilary, your curly headed host on the podcast, where we untangle everything from pregnancy, parenting and home routines. I want you to know that there are no right answers for every family. And I find that simplifying my priorities is almost always the answer. It's tangled just like my hair.
[00:00:45.730] – Hilary Erickson
Hey, guys, before we get started, just a reminder to leave me a review. Busy moms don't have time to review, but I know you do. Right? Reviews mean so much, you have no idea. Thanks for leaving them. We really appreciate it, guys. Today's guest has a doctorate of physical therapy. She has all the initials. I love initials… Some of the time. She's board certified in women's health specialty. She loves educating moms about how the cervical therapy can help them, especially with vaginismus.
[00:01:12.920] – Hilary Erickson
If you don't know what that is, you can Google it. It's more common than you would think. And I actually found her on Tik Tok. She is the first person that I was like, I need to have her on the podcast. I just think this is something women, pregnant women, women who have pee in their bladders need to learn about. She is on Instagram at Ashlie Crewe CampTella. I'll have the links in the show notes.
[00:01:33.700] – Hilary Erickson
She's also on the Tik Tok. We play a little game towards the end called Is This Normal? And I have to tell you that most of my friends think all those things are very normal and while they're very common, they're not normal. So I want to introduce today's guest, Ashlie Crewe.
[00:01:51.660] – Hilary Erickson
Are you overwhelmed by all there is to do around your house? As a new mom, I felt overwhelmed at every turn. Fortunately, I turned to systems to make a change, whether it's mornings, dinnertime or even just to climb out of a pile of kids clothes, my course, family routines can save you. I hold your hand as we smooth out these rough patches, making every day easier so we can more easily handle when your preschooler tells you they can use their urine like a light saber! Parenting is always going to be a wild ride.
[00:02:16.950] – Hilary Erickson
Routines are just your seatbelt and they can support you. Use coupon code untangled to save 15 percent at checkout, link in the show notes.
[00:02:29.180] – Hilary Erickson
Hey, Ashlie, welcome to the Pulling Curls Podcast.
[00:02:31.730] – Ashlie Crewe
Thank you so much for having me.
[00:02:33.290] – Hilary Erickson
Yeah, I love having experts on, obviously I love people with initials behind their name.
[00:02:39.590] – Ashlie Crewe
I hope to not let you down then.
[00:02:43.130] – Hilary Erickson
Believe me, I've I have been let down many times by many initials.
[00:02:49.250] – Ashlie Crewe
I can believe that.
[00:02:50.330] – Hilary Erickson
OK, so you are an expert in all things pelvic core, right?
[00:02:55.190] – Ashlie Crewe
I sure hope so. We're about to find out.
[00:02:57.830] – Hilary Erickson
As expert as you can be because everybody is different.
[00:03:00.470] – Ashlie Crewe
Yes, that's true.
[00:03:01.640] – Hilary Erickson
I mean, I have felt a lot of pelvic cores in my time.
[00:03:04.820] – Ashlie Crewe
Absolutely. As have I. Everyone's a little different.
[00:03:09.680] – Hilary Erickson
So what causes bladder leakage? I think a lot of people think it's just pregnancy, but there's plenty of women who have had no children or have had C sections who still end up with bladder leakage. So what's what are the main causes?
[00:03:21.680] – Ashlie Crewe
Yeah, absolutely. So the main cause, the most common cause that I would say we typically see is weakness or a lack of coordination of the pelvic core muscles.
[00:03:31.460] – Ashlie Crewe
And so for a lot of folks, that can happen after a pregnancy because those muscles experience a lot of stress during a pregnancy period, if not necessarily depended upon exit strategy of said baby. But so there's a lot of changes to those muscles have to undergo during pregnancy. But just for a lot of folks, we're not necessarily spending a lot of time being told about strengthening those muscles. And then a lot of times what happens is as we go through the aging process and maybe our hormones change a little bit, there's actually less blood supply to the pelvic core muscles as we have a little bit less estrogen in our system.
[00:04:03.500] – Ashlie Crewe
And so when that's really when I see a significant increase in symptoms of leakage, whereas maybe in our 20s and 30s we're having babies and we recover really well. But then as we're in our 50s, 60s and beyond and we have some less estrogen there, those muscles aren't getting the same amount of blood flow until they get to atrophy even a little bit more. So we start to kind of uncover some dysfunction that's potentially been there for 30 years.
[00:04:26.180] – Hilary Erickson
Man, that means that it's only going to get worse.
[00:04:31.460] – Ashlie Crewe
So what I'm saying now is if you are in your 20s, 30s, 40s and 50s, if you are if you're not postmenopausal, you could be doing some things prophylactically to improve your odds. But, yes, things certainly will almost positively, almost definitely change as you get into your menopausal years.
[00:04:50.460] – Ashlie Crewe
So prevention.
[00:04:54.650] – Hilary Erickson
OK, so what can we be doing to help it?
[00:04:57.830] – Ashlie Crewe
Yeah. So obviously I am who I am. I do what I do for a living. So I will sit here and preach. We all need to be doing a really great pelvic core exercise program or let me qualify that would say an exercise program that includes attention to our pelvic core muscles. Because I think that's one of the things that I hear a lot from folks, is that they like to have to spend an hour a day just doing Cagle's.
[00:05:20.780] – Ashlie Crewe
And I'm like, no, that's crap. Like, there's no way like I expect anyone to do that. I don't do that. So but really what I want people to do is to start focusing on some basics of pelvic core contractions in their younger years. And then just like we would with any sense of time, we have a knee injury and a muscle group. If we do go through a pregnancy or something that impacts those muscles, you might need some focused attention on those muscles right afterwards and then can kind of sort of scale down to a maintenance exercise program now.
[00:05:50.850] – Ashlie Crewe
And so it's way more than just Cagle's. I think that's the other thing I hear so often when it comes to like what I do for a living is it's just Cagle's. I'm like, why do I have a doctorate degree? And like all this advanced training, if it was just a pamphlet saying, like Squeeze. So a really brilliantly performed Kagle is sort of the foundation of everything else that I teach my patients. So I feel like that's day one for me.
[00:06:12.440] – Ashlie Crewe
And then we continue to like integrate it into things like squats and picking up your kid and getting the God-forsaken car seat in the car and doing all these functional things that maybe want to use that Kagel as a foundation of. But certainly laying on your back or sitting in your car at a stoplight, squeezing these muscles is not necessarily going to do a great job at preparing you for things like lifting up kids and loading your dishwasher. So I really encourage people to know it's best, obviously, to kind of meet with somebody who's got some training and can look at each individual person.
[00:06:44.480] – Ashlie Crewe
But for lots of people, I say we can certainly be seeing lots of benefit, but just kind of incorporating some contractions into things like bicep curls. If you're doing that at the gym and trying to contract these muscles while you're doing these bicep curls, just simple things like that can make a difference.
[00:06:58.970] – Hilary Erickson
Oh, interesting. Yeah, I've noticed that. Like going upstairs. It's like my arch nemesis with the Kagel, so and that's like not anything I had really thought of until I was I was either I think was the period that I was doing when they were like, don't just do it laying down, do it standing up or whatever.
[00:07:14.300] – Hilary Erickson
And I was like standing up? That's too hard!
[00:07:19.760] – Ashlie Crewe
And that's what I tell people, like there's no one exercise program because somebody else could take that bit and do it standing up. No problem. And so that's why I really encourage folks like you got to, at least for starters, see somebody who can scale your exercise program up or down, depending on where your muscles are capable of it in a given moment.
[00:07:40.360] – Hilary Erickson
Right. OK, so I saw so my youngest is 11 and I got sent to physical therapy after she was born. And it was one of the worst experiences of my of my life just because she was super awkward and made it really awkward and it never really fixed something. And I finally was just like, this is hurting me ultimately more than it was helping. So how do we find someone that's going to because she had all of these degrees and she kind of knew what she was talking about, but it ultimately was just so weird.
[00:08:09.610] – Hilary Erickson
And if it was weird to me, imagine how weird it was to somebody who doesn't…
[00:08:14.380] – Ashlie Crewe
Somebody with your experience and exposure.
[00:08:17.260] – Hilary Erickson
Yeah. So how do we find somebody that can help us? Obviously you have to click with somebody and that's that's a whole different level. But somebody that can actually help us rather than just she just pointed like everything that was wrong. Oh, this is bad. This is bad. And I was like, well, how do I fix it? She was like Cagle's. And I was like, and I didn't even know I could.
[00:08:34.340] – Hilary Erickson
Kagle walking up the stairs…
[00:08:36.850] – Ashlie Crewe
Like, this is the way it goes. And I will say, you know, this is so much to do with the way these therapists are trained, myself included. And just a lot of it is about their personality types and truly who you click with, because we all have certain things that are really fantastic and the way we explain things to patients. So I really encourage folks to there are a couple like online resources that they can use to try to find pelvic PT's or pelvic professionals in their area.
[00:09:04.900] – Ashlie Crewe
So I tell folks to start there and then truly call and interview them. So the one I have referenced a lot of times is using www.pelvicrehab.com. And on that site is anyone who's taken at least one course from this company who specializes in pelvic rehab education. So again, that's somebody who's taken one course, not seven courses potentially so. But then it's really going to be important to kind of read that person's bio. But one hundred percent, I encourage folks to call those therapists and just say, hey, I have some questions.
[00:09:35.830] – Ashlie Crewe
Can you talk to me? I will absolutely put myself on a limb and say any therapist worth their paycheck will get on the phone and have a conversation with you for free for five, ten minutes so that you can see. Do I do I click with this person? Does this person sound like a professional who will help me with my problems? Because just like everything else in health care, we have some professionals who are maybe trained tough crap on anybody, but maybe we're trained and haven't gone to any more recent education.
[00:10:05.200] – Ashlie Crewe
And so we're finding things out. Pelvic therapy, such a new field that we're constantly learning more. And so I really encourage folks, you know, you want to ask someone, when's the last time you went to a course or what are you doing to further education right now? Because truthfully, like, I went to my very first public course probably 12 years ago, give or take. And what I what I do now looks very little like what I was taught 12 years ago, because we just know so much more.
[00:10:29.470] – Hilary Erickson
And I think that's important for people who have kids like my age, because things have really, really, really, really changed since even just 12 years now. My oldest is twenty one. And and it wasn't even a thing that nobody nobody did that. So she's 11 and it's and it was just starting. But I'm sure that even that lady who was super awkward is even better now.
[00:10:51.550] – Ashlie Crewe
Yes, my lord, I hope so. And as I'm I'm sure I'm better now. I'm more efficient with my patients. I'm get better results now than I did. You know, we're always what we were practicing medicine as. It's always evolving and hopefully getting better as we're learning more. So, yeah, I think that's it's something that I struggle with, too. I'm in a position now where I'm training other therapists and mentoring other therapists within a company.
[00:11:16.360] – Ashlie Crewe
And so I'm getting therapists who have maybe been treating for 20 some years and then they see me come in as a hotshot new grad, although I've been around for a while, too. And here I am saying like maybe maybe try this newer idea and sometimes being met with some resistance for that. But I mean, that's that's truly a thing that I encourage people. You just have to do some legwork and call around and don't be afraid to say, like, this isn't a good fit for me.
[00:11:42.820] – Ashlie Crewe
It sounds like with your therapist, I tell people I never want a patient coming to me like feeling icky, feeling like I don't really want to hear what she says. There's somebody better out there for you. I will help you find somebody else. So I really encourage folks to interview people and don't be afraid to shop around because ultimately, like we in medicine, we don't want to do harm to our patients. And if you're going to be feeling icky stuff coming to see me, like that's that's doing harm in my book.
[00:12:06.370] – Ashlie Crewe
And I don't want to see you then.
[00:12:07.690] – Hilary Erickson
I was with Kaiser and she was like the only one in the local system. So that was the thing. And I'm sure that's going to be the same for a lot of people. You kind of have to go with what your insurance. Do a lot of these people have like a cash pay rate?
[00:12:18.790] – Ashlie Crewe
A lot of people do. So a lot of people who are either in a in an outpatient PT setting or in a hospital place setting, a lot of people do accept insurances, but lots of places if you're not in network with my insurance, we do offer cash pay options and then I always encourage the one. Maybe good thing that has come with covid is that physical therapy and occupational therapy via telehealth now. And so the lovely thing about that is as long as you're in the same state as your therapist, you can you can see anybody in the state and some of some of the life insurers will even let you see therapists in other states than where you are currently located.
[00:12:55.450] – Ashlie Crewe
So this is where I tell people like more than ever before, be choosy.
[00:12:59.230] – Hilary Erickson
OK, now, does that matter?
[00:13:00.670] – Hilary Erickson
Because she was a very hands on…
[00:13:04.690] – Ashlie Crewe
Depends on the therapist. So, again, if you would ask me five years ago, I would be like, I don't know if I can see patients via telehealth, but I mean, we've certainly evolved. We've definitely grown that skill set. And I have patients who at this stage, I'm thinking of a woman I actually just wrapped up with at 12:30 today. And I have not seen her in person yet because she lives three hours away from me.
[00:13:28.630] – Ashlie Crewe
And she has seen I mean, she was coming to me for post-partum urinary leakage and she's easily 80 percent improvement with just some telehealth visits, talking about exercises and integration. So some therapists are very hands on. I think that therapists who are really nailing the telehealth game are therapists who are used to sort of adapting those skills and maybe treating a little bit more hands off. But I really I've been seeing really great results with those patients. And the way I always look at it again is if it's going to mean you've got to go see a therapist in person who doesn't make you feel good as a person and heard and listened to and motivated.
[00:14:06.400] – Ashlie Crewe
It doesn't matter what that person's going to do with their hands. Doesn't matter versus if you can see a therapist who you feel like gets you and is your cheerleader and your coach and it's going to be with you to troubleshoot like you're going to have a better result no matter what. And so I if I could have my perfect way, yes. I'd love to see patients face to face in the same building so I can put my hands on them.
[00:14:27.220] – Ashlie Crewe
But if that's not a feasible scenario, then I still see lots of great results via telehealth. Better than I ever expected. I'm going to very vulnerably say.
[00:14:37.450] – Hilary Erickson
That's awesome, though, because also a lot of these people are busy moms who maybe need to shove it in during that time. And if they can make a huge improvement in their life, either lunchtime, if they're working or nap time or whatever, that what a benefit that is to them.
[00:14:51.190] – Ashlie Crewe
Exactly. And I think for me, too, because ultimately, it's not always feasible to have my patient bring the kid into the clinic so I can watch her.
[00:14:59.200] – Ashlie Crewe
OK, now I need you to feed the baby. I need you to change the baby's diaper so I can watch all of these tasks happen. Let me see you put the baby into the crib. And that's what I don't get to do that in a normal setting versus now seeing patients via telehealth. Toddler comes over and is pestering mama while I'm trying to work with her. And Mom's like, oh, my gosh, I have to go change a diaper.
[00:15:16.720] – Ashlie Crewe
Yeah, sure. Or take me with you and let me watch so I can see it. There are things that I can tweak if it's changing your position or changing the height of a table somewhere. So I really have appreciated all the things. So I've lots of patients who maybe have seen me in person and live locally, but then I will purposely schedule some telehealth sessions so I can see how they interact in their home environment. And to your point, like I have two of my own and I'm sitting here like, if I need it, how would I make that happen?
[00:15:40.090] – Ashlie Crewe
Like, I'm a full time mom. I am sorry. I'm a full time physical therapist. But I also have two children and a husband and a house and all these things. Women, I guess I would have to do telehealth because I don't know what else it would happen. So I think that to just having us more accessible is the other big thing is I'm a very big proponent of equity. I want everyone to have access to care. And so I think if I have a patient who needs to hire a babysitter for two hours so she can spend forty five minutes in the clinic with me and then pay me her copay on top of that, that's not necessarily equitable.
[00:16:13.000] – Ashlie Crewe
If I've got another mom who's got a stellar insurance plan and she's got a ten dollar copay and grandma is around and dance around and all these people to help, I'm here to make health care for all accessible. So telehealth has been a great, great option for that as well.
[00:16:27.190] – Hilary Erickson
Yeah. So if people maybe are looking for one that's local, are there any, like, great online courses that people could just start with?
[00:16:34.070] – Hilary Erickson
Have you heard of anything like that?
[00:16:35.440] – Ashlie Crewe
Like as far as like if they want to just do like a pelvic like exercise program. Yeah, that's a great question. I was thinking here because I know they're out there and I'm sitting here now like, do I know the Mutu system? I've heard really good things about? And that is definitely based on evidence that's METU. OK, so that is I think if I remember correctly, that is a there's like a pelvic therapist who worked with some trainers like that to develop that system.
[00:17:02.680] – Ashlie Crewe
At this moment, I can't think of another one.
[00:17:05.650] – Hilary Erickson
So I'm feeling like they're super popular. But they tend when I've seen them, they tend to concentrate more on abs and they don't talk so much about how you integrate the pelvic core into the ab thing. And usually it's done by exercise physiologists or just people who like to exercise rather than somebody who really understands how all those muscles tie together along with, like, all the things that moms are doing.
[00:17:26.680] – Ashlie Crewe
Right. Absolutely, and that's where I think I would definitely encourage folks to kind of research whatever it is you're trying to think, because they're not always super cheap either.
[00:17:34.900] – Ashlie Crewe
They tend to be you're not going to shell out some money to do this, whatever program. So I would encourage folks to do some research and see was it developed with somebody with actual pelvic core training or is it somebody who watched some YouTube videos about diathesis and stuff, call themselves a postpartum expert. And so I would I would encourage folks to do some digging to see what information there is out there. And is it based on any evidence and research before just hopping on board do its diocese?
[00:18:00.970] – Hilary Erickson
Is diathesis recti tied with pelvic core dysfunction particularly?
[00:18:04.280] – Ashlie Crewe
Good question, too. So I don't know what the research says is my official statement. But I will say almost every human who has a baby up to thirty eight weeks of gestation has some sort of a separation in their abdominal wall. And there are definitely some changes that happen to folks's bodies during a pregnancy that, if not corrected, can persist throughout the rest of their life. And because some of the deepest abdominal wall muscles share some connections with some of the pelvic core muscles, we see diothesis recti and pelvic core dysfunction like hand in hand little evil twins that we see all the time.
[00:18:41.050] – Hilary Erickson
And I think a lot of people like I really don't think I had too much diathesis recti+ with my last one, but there probably was some because I went over 40 weeks. So that's probably just how it goes.
[00:18:49.930] – Ashlie Crewe
So and that the nice thing about it is the research does show that pretty much everybody at 40 weeks pregnant pretty much has some diathesis across the board. But lots of folks, it resolves spontaneously, kind of just fills back in with just normal daily living. But if we've got some other factors at play, then it might not, it might need some encouragement.
[00:19:07.720] – Hilary Erickson
I think we should play a quick game called Is this normal? Are you ready?
[00:19:10.720] – Ashlie Crewe
Oh, is it normal or is this common?
[00:19:12.940] – Ashlie Crewe
Which we…
[00:19:14.380] – Hilary Erickson
Normal. Well, because I think everybody thinks here we go. Is it normal to be when you jump on the trampoline with your kids? Because they get a lot of people are like I have a lot of people are like, oh, I just see what I you know, a lot of us do.
[00:19:26.870] – Ashlie Crewe
Yeah. Oh, yeah. And I've got lots of people who when I say, like, they won't check the urinary incontinence box on my questionnaires and then I'll say, but you're here for pelvic core muscle weakness talking about that. And they're like, oh, I don't have that incontinence. I just leak when I sneeze and I'm like, well, that's incontinence. I think a lot of people have this conception that, like, incontinence is when you just have zero bladder control.
[00:19:47.630] – Ashlie Crewe
And I'm like, no, that little that little cough leak hearing, that's incontinence, too.
[00:19:52.990] – Hilary Erickson
That was my next one. Is it normal to what you cough.
[00:19:55.930] – Ashlie Crewe
No.
[00:19:56.590] – Hilary Erickson
Is it normal to leak when you walk up the stairs?
[00:20:00.310] – Ashlie Crewe
No, it is not, Hilary.
[00:20:03.880] – Hilary Erickson
So there's lots of different kinds of incontinence. Do you recommend any of those? So I've Perifit and I've done the one where they have the electrodes that you put in. Yeah. Do you recommend any of those? It seems like an actual physical therapist would be better than both of those.
[00:20:18.710] – Ashlie Crewe
That's my favorite. So, yes, I tried the Elvie and the Perifit. And so I there truly, if you dig far enough into any other materials, it pretty much says it's they are developed to be used with a professional, not independently.
[00:20:33.400] – Ashlie Crewe
My biggest complaint with them is that they're based on what's called pressure, biofeedback. So pressure, biofeedback. Essentially, you insert the sensor. I'm using my fingers like everyone can see, not top of my hands. So you insert the sensor into the vaginal canal and then you do a pelvic core contraction or a Kagel. And in theory, the pressure on the little sensor increases as you squeeze until it registers. Hey, this went up. Congratulations.
[00:20:58.870] – Ashlie Crewe
You're doing this correctly. But the problem can happen is if someone has some pelvic organ prolapse or just some changes in their anatomy when they contract their pelvic core muscles appropriately, maybe they're improving their pelvic organ prolapse so there's less pressure in the vaginal canal. And so this little sensor is saying, hey, there's less pressure, you're doing it wrong, stop. And so lots of people don't know they've got a little bit of prolapse until they've been seen by someone who's checking for it anyway.
[00:21:25.720] – Ashlie Crewe
So then I've seen people who sit there and try to do all these crazy maneuvers trying to get increased pressure on this little sensor and then sometimes doing the wrong thing and sometimes with drastic, bad consequences. So I really encourage folks at least go for a one time check, like I'm happy to do that for folks. If they say to me, hey, I live four hours away, I'm here for a one time visit. Show me how to use this Perifit.
[00:21:48.040] – Ashlie Crewe
I'm here for that. And then maybe we can do some follow ups to make sure it's going well. So that's I would prefer to do it with some PT. Did you have the little thing that actually did the Tingley stuff inside to make your muscles contract?
[00:22:00.850] – Hilary Erickson
Oh yeah, baby.
[00:22:01.870] – Ashlie Crewe
Oh look at you.
[00:22:02.990] – Hilary Erickson
You put on the electrode gel. I have a post on my blog because they sent it to me for a sponsored post. So I think that started because I had a fourth degree with my first one.
[00:22:12.790] – Hilary Erickson
So just everything was like all wackity whack. He's twenty one this summer. So I think it did start to like maybe put like synapses together because there were just areas that weren't going. They had no muscle. It'd just be like if you tore a ligament, so I think a lot of times we need to look at it that way instead of just like what's wrong with my pee hole. Your pee hole is a… Has a ligament that's not working. And so I think it did do that.
[00:22:38.440] – Hilary Erickson
But it's also painful and weird, and I don't think a lot of women would really like it. Yes.
[00:22:42.700] – Ashlie Crewe
And that's that's the other part of that is where if you've got no contraction of the muscle of your own volition, if you cannot connect your brain to your body there, then that's the perfect time to use something like that to help those muscles contract so that your brain does say, oh, that's that's what that muscle does. I remember now and I can start to form some synapses and connections there. So but that's the other flipside of that coin. What I'm talking about it with patients.
[00:23:07.030] – Ashlie Crewe
I always say, like, listen, we can do this. I'm happy to do this. Like, I want you to be prepared for what to expect here because it's not always super duper comfortable. And so I always tend to say, you know, if I can do some other things with you to try to get those muscles to fire and build those connections, I'm happy to start there. Or if you want to jump right to this, I'm a huge proponent of patient autonomy where I see some patients are like no, zap me. Do it, like, let's make this happen and OK, we'll do it.
[00:23:30.520] – Ashlie Crewe
Whereas if I have some patients who are like, I want nothing, nothing of the sort, like, great, let's try some other conservative things to try to wake up those muscles and form some connections, too.
[00:23:39.520] – Hilary Erickson
I probably wouldn't recommend you jumping right to that one.
[00:23:41.980] – Hilary Erickson
Back to the is it normal game. So is it normal after your first baby for everything to just feel way different for an extended period of time?
[00:23:50.410] – Ashlie Crewe
Not for an extended period of time. I would say…
[00:23:53.530] – Hilary Erickson
Because I definitely felt that I could never Kagle again the same way I could before.
[00:23:57.580] – Ashlie Crewe
Well, hilary, you had a fourth degree tear. So no, you should be able to Kagle at some point again. And so I would say by that six week postpartum check or eight week, just depending on method of provider preference, you should be able to have some decent connections of, oh, I can feel those muscles contracting. I feel like they're releasing, then that's kind of the cutoff. I tell people like if it's a six to eight week window, your symptoms and you're feeling isn't significantly better.
[00:24:26.710] – Ashlie Crewe
Same way as we would with any other musculoskeletal injury would give it a six to eight week feeling window and then say, OK, where we are, we actually back to normal function or do we need some assistance getting back there?
[00:24:39.430] – Hilary Erickson
Ooh, I like that because a lot of it is normal. When women stand up the first few times and they start to pee, I'm like, girl, this is not going to be your life.
[00:24:46.490] – Ashlie Crewe
Absolutely. There is some like nerve damage, nerve injury potentially that happens when you push a baby through your vagina. And so those first couple of times where those muscles are like, what in the actual. Like what am I doing? So tell people that is really, really common.
[00:25:00.040] – Ashlie Crewe
But to your point, that does not last. It should not last. It's not normal for it to last.
[00:25:04.990] – Hilary Erickson
OK, that's good advice. So if you're at your six week checkup and things don't feel, I don't know, you're ever going to get that Kagle of a virgin sixteen year old, that's never going to happen again. But you know what I'm saying? When you were seven months pregnant, you should be back to that relationship.
[00:25:18.820] – Ashlie Crewe
Yes. And if you're not like zero shame if you're not. Because everyone feels a little bit differently. And the other big thing we always have to think about, too, is so this person's not been sitting on this tissue that they injured for a long time because we're feeding our babies.
[00:25:34.450] – Ashlie Crewe
Right. We're not necessarily being super active. So you think of any tissue in our body tear through muscle and then we compress it. Right. We put pressure on it. And then if that person is lactating, lactation suppresses estrogen to our genitals as well. So it almost creates the pseudo menopausal effect on our tissues where we don't have as much blood flow to our tissues as well. It's like we have this like little perfect storm to set us up for.
[00:25:58.360] – Ashlie Crewe
Not great healing in that area where we tear through some things, then we sit on top of it and also have less blood flow systemically to it. So zero shame if you're not back there by six weeks.
[00:26:08.560] – Hilary Erickson
Yeah, but you can just ask your doctor, like, I'd like to see a physical therapist and I don't think most of them refer out very much, do they?
[00:26:17.500] – Ashlie Crewe
Don't make me feel like…
[00:26:18.700] – Hilary Erickson
I shouldn't be like asking everybody. Just one or two appointments could really make a big lifelong difference. Instead, they're like, let's get you a bladder sling.
[00:26:27.350] – Ashlie Crewe
Right? Yes, exactly. And that's my other big thing, is that I always tell docs like "yes send them for an eval. Send them for a one time visit." So much so that my company actually got us to start offering screens for free to anyone who's had a baby exit their body.
[00:26:39.910] – Ashlie Crewe
So we can just talk about like, let's check in for diasthesis. Let's do an external pelvic… Pelvic floor check to see how you're doing here. Address any back pain with feeding your baby concerns and go from there. Maybe you need PT or maybe you don't. So we do that for the whole community. If you had baby exit your body, you can call us and schedule free for 30 minutes with any one of us to make sure. And then I can call the doctor to say, "hey, can you send me a referral for this person because she had a fourth degree tear… she probably needs some PT."
[00:27:06.290] – Hilary Erickson
Yeah, for the rest of her life.
[00:27:11.620] – Ashlie Crewe
Yes.
[00:27:12.340] – Hilary Erickson
Well, I love that. And also, to your point about just you have different body mechanics postbaby. I have so many people are like, well, it's not really where the epidural was, but my back hurts. After I have a baby, I'm like, that's because you lean funny when you're breastfeeding and the car seat. Know there's so much that just changes just how you live your life after a baby. What a great absolutely.
[00:27:33.930] – Ashlie Crewe
And those like the cribs, like the cribs are, I'm all for putting babies in a crib and different crib heights. But like, I'm I'm five, three and change like and to put my baby down the very bottom of that crib, I was like thinking about my body because my toes are coming off the ground, you know, to put them down, you know, when they're at that full. However, we want to call it the depth of the crib and then asking people to pick up 30 to 40 pound potential to toddlers, you know, from that level.
[00:27:59.280] – Ashlie Crewe
Yeah, everything is different. That's not something I did on a routine basis before I had children.
[00:28:03.330] – Hilary Erickson
Anyway, such a great conversation. So if you have played, the is this normal game and… I want you to make a promise to yourself to talk with your provider at your next appointment or just Google it, see if you could just make an appointment, just pay a little cash and make an appointment to see a physical therapist. That might be take out one of the roadblocks of seeing your GP.
[00:28:22.440] – Ashlie Crewe
Yes, absolutely.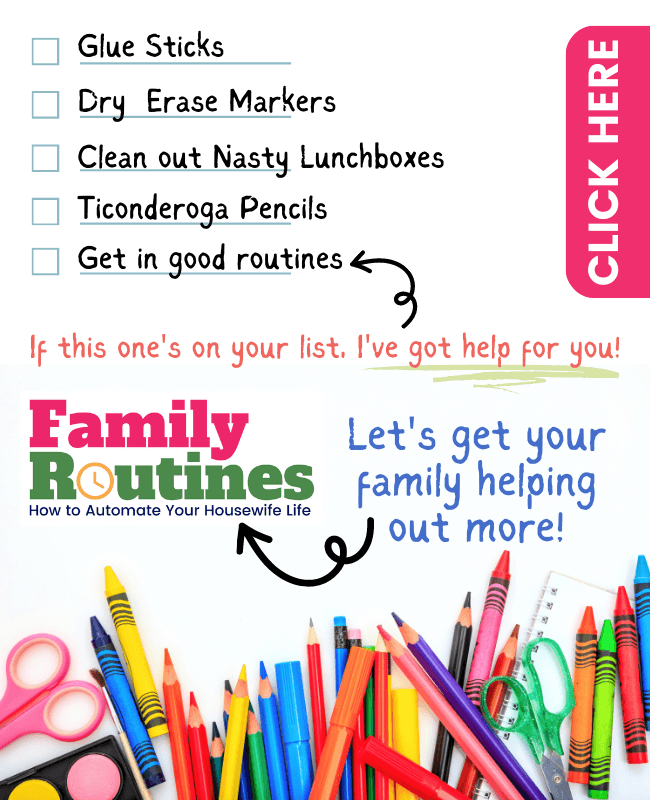 [00:28:25.080] – Hilary Erickson
Yeah. And not oftentimes you don't even need a referral. Sometimes you do. Sometimes you don't. Depends on your insurance. So I think it's worth your time. This has made me think maybe I should revisit that awkward lady still in California so she won't find me in Phoenix. Maybe she's here. I don't know. But if I go in a room and she's there, I'm calling it quits.
[00:28:41.100] – Ashlie Crewe
I'll find you somebody better. It'll be OK.
[00:28:43.410] – Hilary Erickson
All right. Thanks for coming on, Ashlie.
[00:28:45.210] – Ashlie Crewe
Absolutely. Thank you so much for having me.
[00:28:47.460] – Hilary Erickson
OK, guys, I hope you enjoyed that episode and I especially enjoyed the is it normal section because I just think a lot of us think that this is just how our bodies have to age. I think our moms may have told us, like, that's normal. That's just how it's going to be.
[00:28:59.550] – Hilary Erickson
I think the always panty liners make a lot of money off of people, including myself, when we could be doing exercises that might just help it, and the panty liners just there, just in case. But there are things we can do to change. I have made a vow that I'm going to look for a physical therapist in my area and figure out a cash price and see how much it will be to see them to maybe make a few changes.
[00:29:19.050] – Hilary Erickson
I probably am not going to do a ton of business. I love the idea of telehealth, but I would encourage you to follow Ashlie on Ticktock on Instagram. She's Ashlie Crewe. Campitella, I'll have all the links in the show notes. Just lots of good information about what's normal, what's not normal, what you can do on, especially if you are pregnant. There are things you can do towards the end and especially after you have your baby.
[00:29:36.810] – Hilary Erickson
Talking to a doctor about a physical therapist is such a good idea. I wish I had done that. I think it could save me big pain down the road.
[00:29:43.290]
Thanks so much for joining us today. I hope we help smooth out a few of the snarls in your life. We drop an episode every Monday and we always appreciate it when you guys share and review. Until next time, we hope you have a tangle free day.