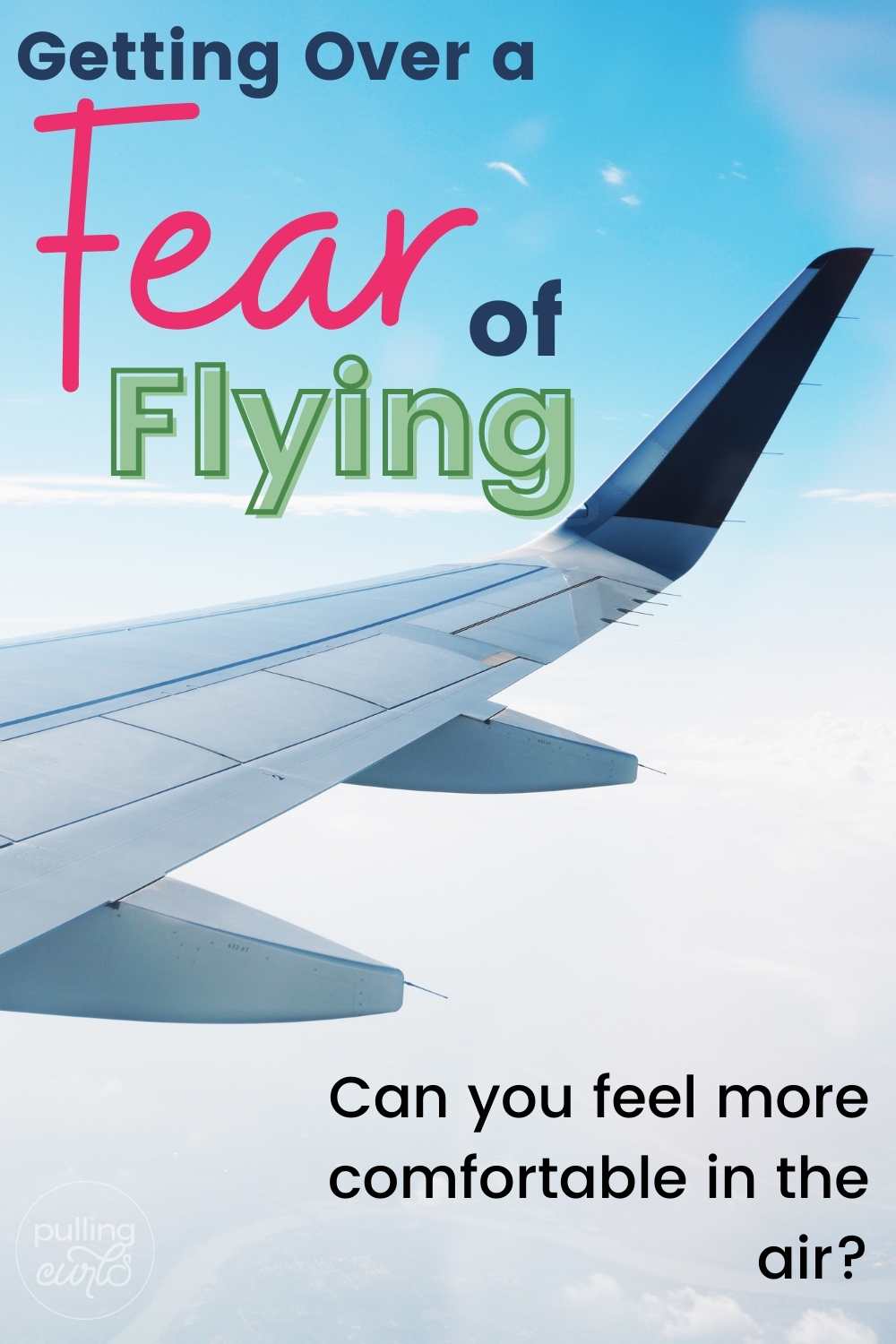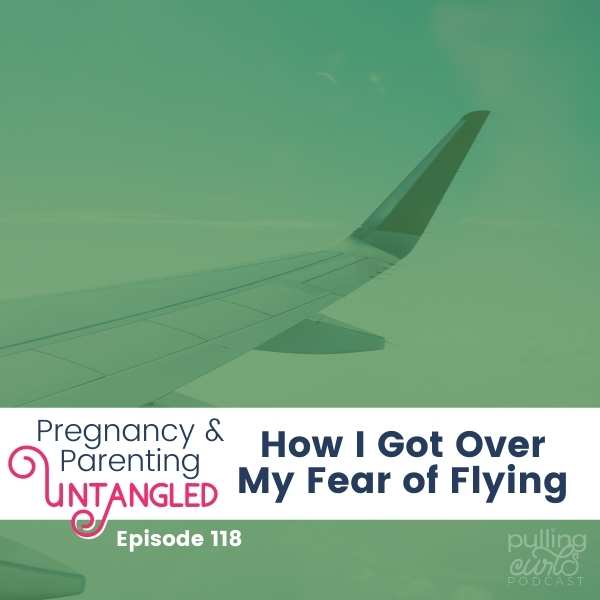 Today we're talking about how I got over my fear of flying and am able to do it mostly stress free at this point.
In this episode
Why I had a fear of flying
What I did to get over that fear and be more comfortable with plane travel
Having things I love
Downloading media to watch
Other things that might interest you
Parenting through the death of a spouse
My Episode on being in therapy.
Producer: Drew Erickson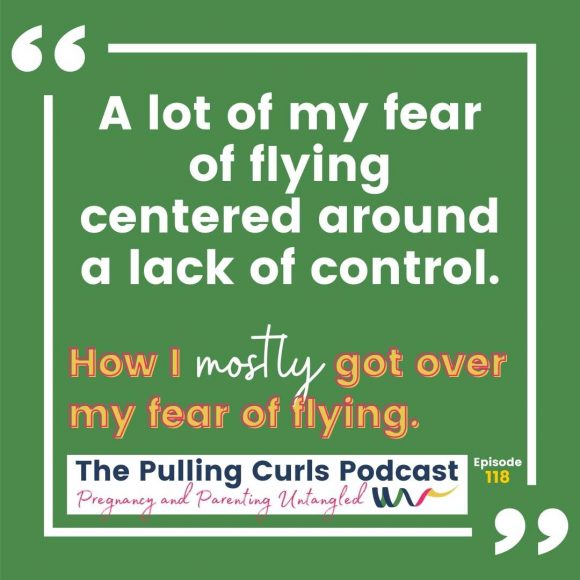 Transcript
[00:00:00.000] – Hilary Erickson
Hey, guys, welcome back to the Pulling Curls Podcast. Today we are talking about fear. I had a super huge fear of flying, and I slowly started to get over it. Let's untangle it.
[00:00:24.000] – Hilary Erickson
Hi, I'm Hilary Erickson. The curly head behind the Pulling Curls Podcast. We untangle pregnancy, parenting, home and even travel. We know there's no right answer for every family, but hopefully we can spark some ideas that will work for yours. Life's tangled, just like my hair.
[00:00:47.640] – Hilary Erickson
Okay, guys, before we get started, now is the time to subscribe. It's free. You know, there's those podcasts that charge you. That's not me. Just subscribe. Thanks.
[00:00:58.120] – Hilary Erickson
Okay. Now, when I say was afraid of flying, I will say that when we came back to Flying Post COVID, I noticed that a lot of these fears came back. But I slowly… Pretty quickly, they all were diminished from where they were initially. So I had a huge fear of flying. That's clearly what this episode is on. I wasn't a great flyer, and then my uncle died in a plane crash, and then I really was not a good flyer.
[00:01:21.970] – Hilary Erickson
Every time we would hit turbulence, I would feel like, "I wonder if this is how he felt when he went down." Yada, yada right? People are like, "well, this is the safest way to travel." And in my mind, I'm like, "I don't know anyone that's died in a plane crash, but I do know a car crash, but I do know somebody that's died in a plane crash. So your logic is not helping me at all."
[00:01:40.020] – Hilary Erickson
Right? So today I wanted to share some of the things about flying to maybe give you guys some help. A fear of flying is something that you have, or this might also help you conquer a fear that you do have, because I think we all have fears. And the more that we're open about them, the more we can realize that we can conquer these things and kind of move on. So first thing I did is I did it frequently.
[00:02:01.390] – Hilary Erickson
For a while. I was flying probably every month or so to different conferences or events. Or my mom broke her leg. So I flew to Utah three or four times, and so I just did it a lot. And it was uncomfortable, frequently. I had a year where I had several flights get canceled or postponed.
[00:02:18.620] – Hilary Erickson
And I realized that a lot of my fear of flying actually centered around not having control over my travel options. Right? So I didn't have any control over them canceling my flight or one time we couldn't land in Austin, and we had to get rerouted to Midland, and then we flew to Austin. But the whole time, I'm just worried that I'm not going to land in the place that I'm supposed to, and I don't have any control. I'm sure that a lot of fears surround a lack of control.
[00:02:45.760] – Hilary Erickson
And so I realized that I just kind of needed to let go of things. And I also realized that a lot of life's problems can be fixed with your credit card, and I would be still worried that everything was in my suitcase and I wasn't seeing everything. I was bringing everything thing that I needed. But I slowly realized that there were like five things that I really couldn't do without, which are my contacts, which I have four pairs of contacts stuffed into various and my glasses, which I try and really be careful that they're always in my toiletry bag, and I always bring my toiletry bag, obviously my credit cards, my ID.
[00:03:16.240] – Hilary Erickson
So there really were very few things that if I had a credit card, I couldn't just go to the store and buy and resolve these problems fairly quickly.
[00:03:23.380] – Hilary Erickson
So I think that really helped, also realizing that even though I didn't have control, I did have control over that credit card and I could buy the things that I needed if it came to that point. I also really realized that I'm giving myself leeway really helps. So making sure that I was to the airport on time, and my husband's been really supportive of that. That we get to the airport on time, and I'm not immediately having to hit deadlines as soon as I hit the ground.
[00:03:46.970] – Hilary Erickson
Although I will say that as my fear of flying has lessened, I am at the point where I hit the ground. I take an Uber and I'm in the meeting or whatever, and I'm able to tolerate those quick changes of pace.
[00:03:57.710] – Hilary Erickson
I don't know how how you would say it, but I'm able to tolerate all those things a little bit differently. Also, one thing that has really helped is buying a few products that really assisted me in easy travel. One thing I love is a suitcase with four wheels so that I can just wheel it along rather than feeling like my shoulder is going to fall off as I drag it through the airport, especially if it's carpeted. I also have a great bag that could go under the seat.
[00:04:18.410] – Hilary Erickson
I have it organized in a great way that I can access the things that I need.
[00:04:21.740] – Hilary Erickson
These types of things have really helped my fear of flying. I know it sounds kind of stupid, but having the things that I need, making sure that the things are close to me and then I have an extra cell phone charger just preparing in advance. And having these different things have really helped make me feel more comfortable as I fly. And actually, if you guys listen to my therapy appointment, my therapist actually gave me a meditation that I can listen to, which just on my Google drive so I can pull it up whenever and I can listen to it while I'm flying.
[00:04:47.330] – Hilary Erickson
She talks about how safe air travel is and just basically brings you back to the reality that air travel really is safe.
[00:04:53.410] – Hilary Erickson
And I will say when we were on our cruise, I noticed that I feel motions that other people do do not notice. So as we were on the cruise, I felt every time that room went up and down and I would lay in the bed with my husband, and I would be like, "do you feel like waves right now?" And he'd be like, "no, it's steady." And I'm like, "oh, no, we're going up and down." And I feel like maybe I have extra hairs in my ear.
[00:05:13.910] – Hilary Erickson
I don't know.
[00:05:14.570] – Hilary Erickson
But I feel like I feel more up and down than normal people do. Maybe that's just me. Maybe I'm hallucinating that. But as I laid on the bed in the ship, I was kind of like, this is a lot of what I feel when I'm on the plane and I'm not afraid on the cruise ship that we're having waves because I know waves are part of the ocean. And so now when I'm in the air and we have small turbulences, I think I don't need to be afraid of that because these are the waves of the air, right?
[00:05:37.640] – Hilary Erickson
These are things I tell myself so that I don't feel as uncomfortable. Also, I've really made it a priority to download things that I love from Netflix to listen to at takeoff and landing if necessary. So takeoff is definitely my worst time, which is interesting. My uncle did not die on takeoff, but I feel like that motion of going up in the air is something really unsettling to me. And also when the plane goes down quickly as they're getting to their altitude or whatever they're doing, it really that is the point where I'm like, this is how he died.
[00:06:11.210] – Hilary Erickson
This is out anyway. So I love "Call the Midwife." I download an episode or two every time from Netflix, and it has really helped me actually. Now when I watch "Call the Midwife" in IRL real life and the music comes on, I think about flying because I've listened to that music so much while I take off. Isn't that funny?
[00:06:30.260] – Hilary Erickson
But anyway, just having something that I'm super engaged with and I really like and associating with flying has helped me. Other things…. and I've tried to look for new things, too on Netflix that have really helped me too. And I love it when I fly an airline that has TV. There was an episode of Ted Lasso that I could watch on one of my flights, and that just made me so happy. I love that show so much.
[00:06:50.030] – Hilary Erickson
Do you guys watch Ted Lasso? It's the best. So those are some things that I have done to help me with flying. I will say as I've watched people fly now that they aren't allowing. During Covid they aren't allowing liquor on the airplanes or alcoholic beverages. I just like, I feel like a lot of people had super huge fears of flying but they tamp them down with alcohol and because I don't drink, I didn't have any of those.
[00:07:11.430] – Hilary Erickson
So I kind of had to confront them and just deal with them. Or I felt all of that anxiety. And so that has helped a lot. Also, that's getting rid of my fear flying. I think honestly, it's a fear of travel in general for me, just the lack of control, not knowing where I am possibly not having transportation.
[00:07:27.710] – Hilary Erickson
The more I have done it, the more I feel better with, the more I remind myself that if I get in a jam, there's always an Uber or a way to get out of it. Again, you just use your credit card. It's not that huge of a deal. So that's how I got rid of my fear of flying. If you guys have any tips, I'd love to meet you over on Instagram. You guys can tell me in the post that's for this episode, I have a whole Instagram called pulling curls.
[00:07:49.200] – Hilary Erickson
Instagram. She's just pulling_curls. Although I'm trying to fix that, hoping to get my trademark soon, so I can take that underscore off. So maybe by the time this podcast airs, it'll just be pullingcurls. Anyway, find me on there. Tell me how you got rid of your any fear, applying or honestly, any fears that you have.
[00:08:03.210] – Hilary Erickson
I think it's so interesting to see how we're able to confront the demons that we have in our head and move on. Do not miss next week's episode, I have a chiropractor coming on talking all about chiropractic care and pregnancy and also chiropractic care after the baby. Like if your baby is twelve, I've found some good tips on there too, so don't miss it.
[00:08:19.770] – Hilary Erickson
Thanks so much for joining us on today's episode. We know you have lots of options for your ears and we are glad that you chose us. We drop episodes weekly. And until next time, we hope you have a tangle free day.