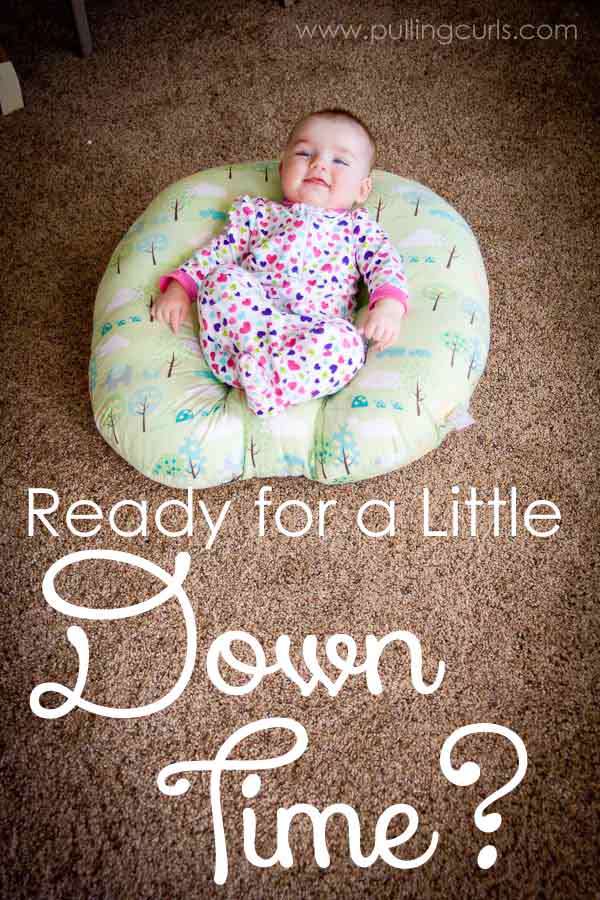 This is a sponsored conversation written by me on behalf of Boppy. The opinions and text are all mine.
I love holding my babies. With my third I ended-up being quite a baby wearer. I liked having her close to me. I was also on the go with 2 kids in school, it just made sense.
But I also REALLY enjoyed the time I took her off. Suddenly my chest was able to breathe again. She enjoyed both times, we both did!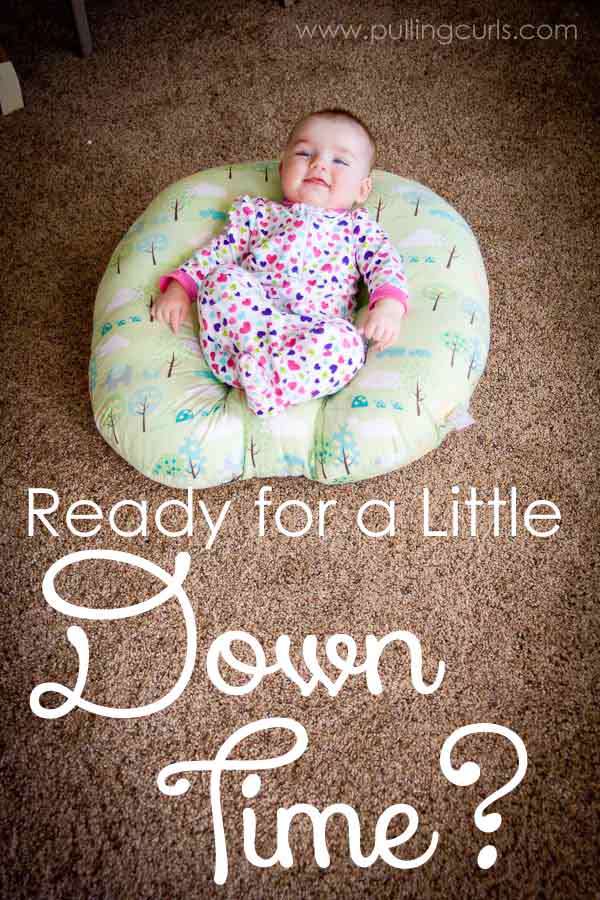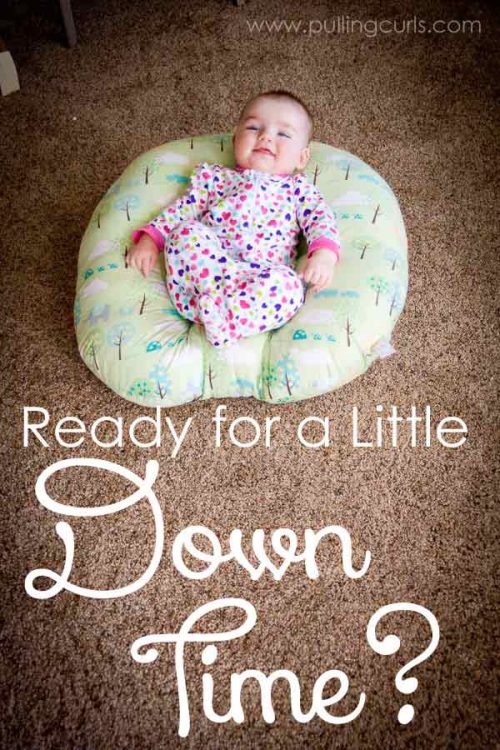 There seems to be quite the conflict between the baby wearers and the non-baby wearers and I know a lot of moms feel guilty putting that baby down. What if they cry? What if they need them?
Yeah, what if?
How am I supposed to shower with a baby?
Well, you put the baby down, you get undressed and you shower like a normal human.
With normal human needs like showering.
How do I make dinner when I have a baby?
I will tell you that once my kids crawled, and until they were able to know better, I had a playpen set up with some awesome toys that I put them in when I had to do normal things like make dinner, clean the bathroom, stuff like that.
My kids benefited from me not being in their face during every waking hour, and I was able to get things done more quickly and efficiently than I had if I was holding them the whole time.
There's plenty of great things to help engage and entertain your baby:
Swings
Gyms
Playpen with age-appropriate toys
Propped up on a pillow to see the world from a new vantage point
---
Check out all my other newborn care posts:
[pt_view id="95f3dac357″]
---
Now, when your children are enjoying these activities, it is important that you're nearby and checking on them frequently, or it would be important that the play space be as safe as their crib.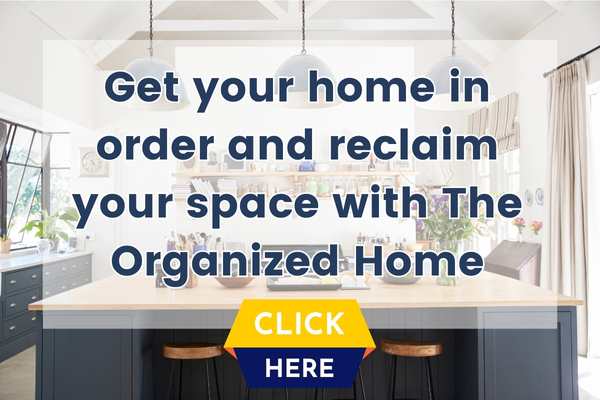 Now, pillows can be problematic. Sometimes they're too hard and they roll off, and sometimes they're too soft and they end up just burrowed into it. Boppy showed me their new product and I thought it was genius! We always used our regular Boppy to prop our kids up. They loved being able to see what was going on. And now they have a product all their own. And, their little buns won't wiggle out of it as they have their own little spot!
Their very own recliner.
This Boppy® Newborn Lounger is meant for babies 1-5 months of age (10 to 16 pounds), and is only for awake time. It is NOT for propping them up while they sleep!
See, how it just gently puts them at an incline so they can just see a little better!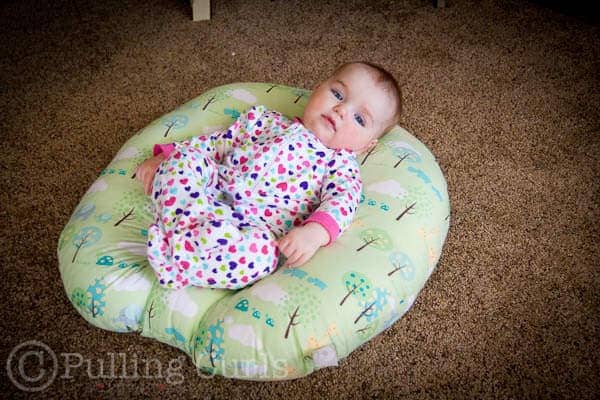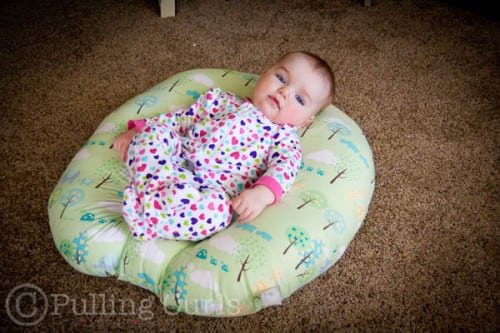 Without a baby it looks like this: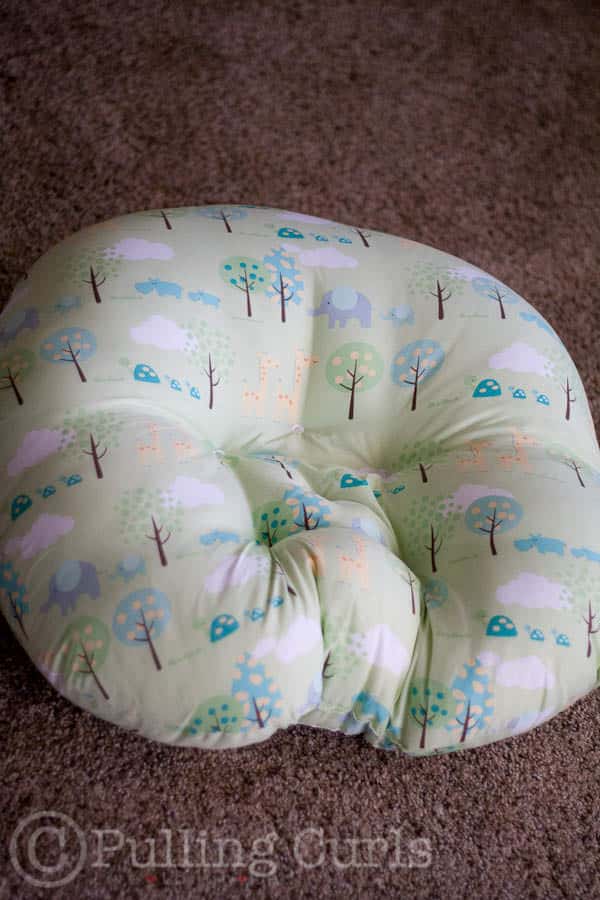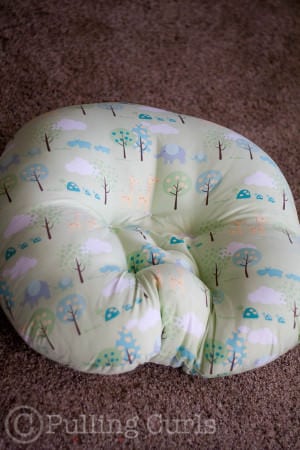 It has easy-clean fabric. Easily wipe-able for all the fluids your baby likes to ooze. 🙂 Also, there'a carrying handle to easily move it around your house with one hand (which is how you do everything with a newborn — right?). This isn't for use on a counter or a high-up surface, strictly for the floor.
And it comes in its own zippered sac in case you want to haul it to a friend's house, it won't get dirty!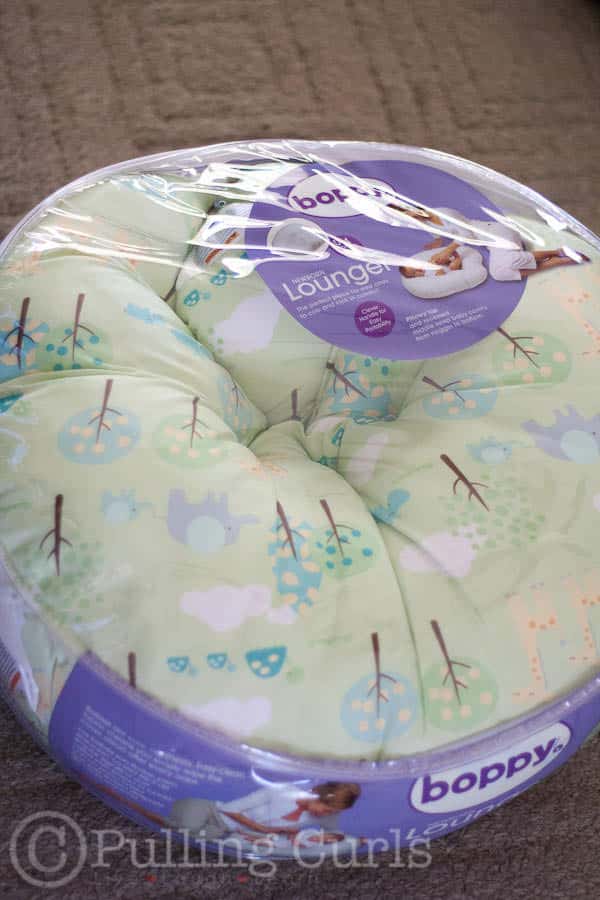 It comes in tons of cute patterns and colors and I was excited that this one works well for both genders.
So, enjoy a little personal space with your boppy lounger and let that baby love you from afar for a few minutes every day!

Find Boppy on: