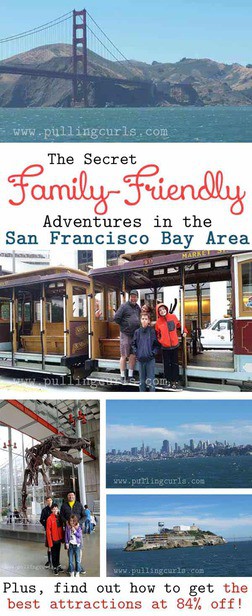 San Francisco with Kids: We moved to the Bay Area in 2001. There is TONS of cool San Francisco family fun, if you look in the right places (and if you look in the wrong ones, you'll be sorry — fair warning). 🙂 This post includes San Francisco and the surrounding areas with awesome ideas for kids and families on a budget.
We have been wanting to make a pilgrimage to the SF Bay area the past few summers and I was thrilled we could finally make it happen!
2019 Edit: This post was originally written in 2016, and was re-written after our visit in 2019. So, ages of kids were older and more info/new info was added!
Pro Tip: If you're looking for places to stay – TripAdvisor is a MUST in the San Fran area. You can REALLY go wrong with some of the places/hotels, so be sure to check out the reviews there to pick a hotel that works for you/your family (and your budget).
---
Budget Option for Families in San Fransisco
I had been looking around at the activities and things we would want to do. I had heard of the CityPASS in relation to Southern California — but then found out they have one for San Francisco. I was super excited to see that it included all of the things we wanted to do in San Francisco at a great price. In talking with them, we were sent 2 passes for free but gladly paid for the other 3 passes because of the great value they present. Click here to find out more about the San Francisco CityPASS.
We LOVE the CityPass. It includes some of our favorite things to do in San Fran at a GREAT price. Yes, it's still $100 for adults, but compare it to the price you'd pay otherwise (A Muni pass alone is like $25/day), and you'll be seeing dollar signs!
It includes:
A 7 Day MUNI Pass
MUNI is the transportation system for San Francisco. It does NOT include BART (which goes out of San Fran) but it does include the Cable Cars (a one day pass for the cable cars is 15 bucks, so this is a great value) — and also all the trolleys, busses and the subway (all of which we have easily navigated as a family). My favorite is the Market Street line You get amazing views of the city. It starts down in the financial district and you get to see Grace Cathedral, Chinatown, and other awesome SF architecture (and usually isn't near as crowded, as it doesn't load near the pier — but you can easily take a trolley down to end of it)
My favorite cable car line s the Market Street line You get amazing views of the city. It starts down in the financial district and you get to see Grace Cathedral, Chinatown, and other awesome SF architecture (and usually isn't near as crowded, as it doesn't load near the pier — but you can easily take a trolley down to end of it)
As a note — you can ride on the outside benches like you see below, it's really fun and you get to see SO much (but it makes mom nervous!)!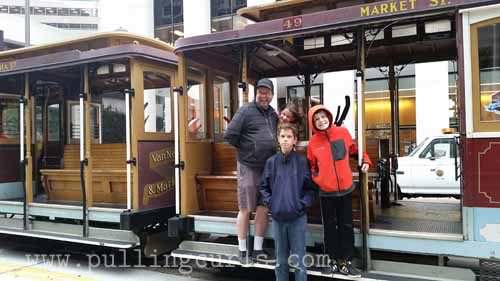 ---
A Bay Cruise
Blue and Gold cruises load right on Pier 39. It's a first come first serve cruise so you just show up and ask to get on the next one. This lasted less than an hour. We were there on a warm day but this cruise is COLD, and windy! Be sure to bring a jacket (honestly, it is a good rule of thumb that no matter what the temperature anywhere else – bring a jacket to San Fran). I think you can pick the rocket cruise, but we opted for the less, turbulent Bay Cruise.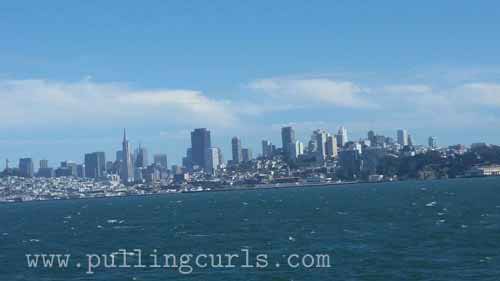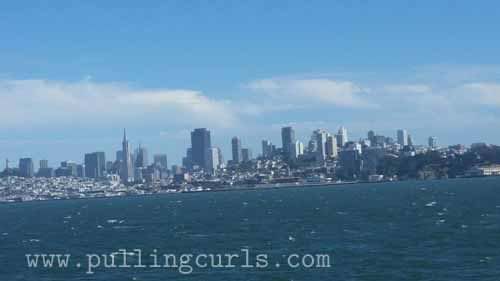 The views of the city from the cruise are AMAZING!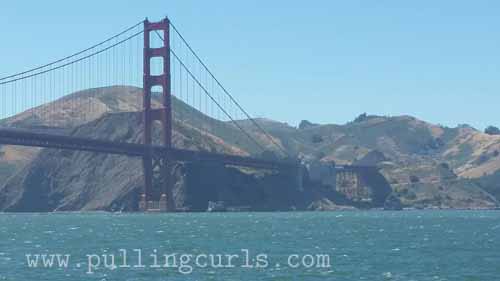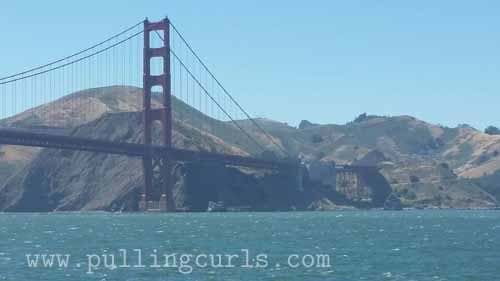 You get to go under the Golden Gate and then cruise back through.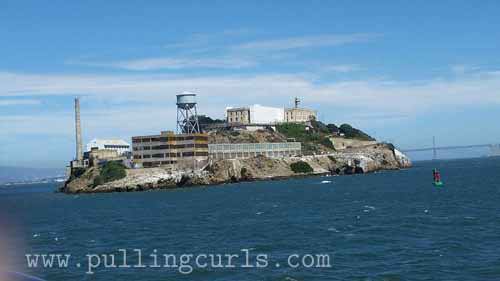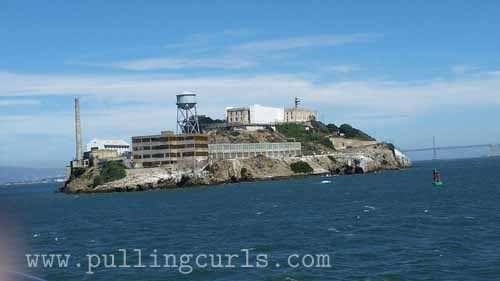 You also go around Alcatraz (but a different cruise line takes you there for the tours, we did it when my kids were younger, and just didn't have time to fit it in this trip — but it is SUPER interesting). I wouldn't recommend Alcatraz for smaller children unless they are good in a stroller. It can be a bit intimidating for those with big imaginations too (think hard core prison).
**Alcatraz is not included in the CityPass and if you want to book it, you need to do it months in advance!
---
Exploratorium
This museum is just south of Pier 39 and you can get to from the trolley that goes along the Embarcadero. It has TONS of hands-on science and physics experiments. They're in a new building than we had seen them at the last time. SUPER fun. We had a great time there. (I think you can also pick to go to one of the other museums in Golden Gate park – but if you have kids, I'd totally recommend doing this one, if I didn't have kids I'd love to try the De Young museum sometime).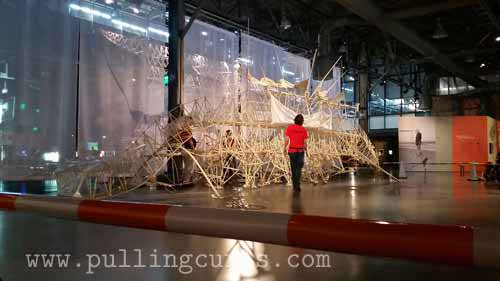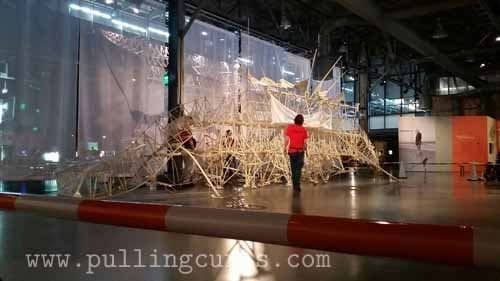 This is a Strandbeast — made with pipe and zip ties. CRAZY cool. You can see some videos here.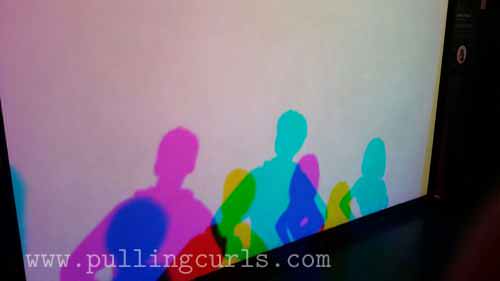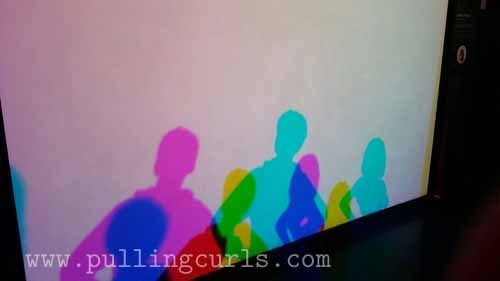 Princess P could've played in front of this rainbow wall all day. Surprise! 🙂
---
The California Academy of Science
This place is one of our favorite museums of all time. It includes a natural history museum, an aquarium, and a planetarium. Tons of really cool hands-on exhibits and animals. Plan on a good half day for this one.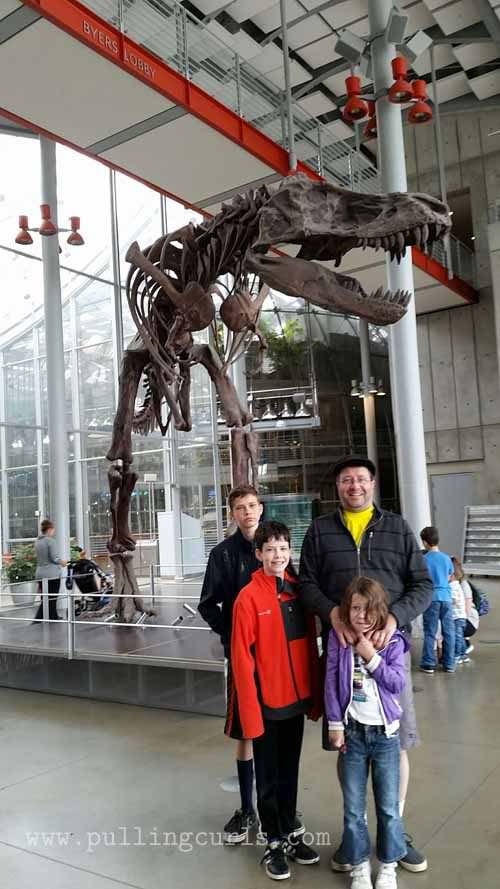 The California Academy of Science has all you ever need — a natural history museum, an aquarium, and a planetarium!
Next, you can pick between the aquarium on Pier 39 – or you can go to the Monterey Bay Aquarium. We picked…
---
Monterey Bay Aquarium
I would HIGHLY recommend going to Monterey if you have time/car. It is probably one of the best Aquariums in the world. We (obviously) went to Monterey. This takes about a full day (especially due to travel time — the aquarium itself is probably 4 hours or so, depending on how into fish your kids are — but totally worth it. Very fun.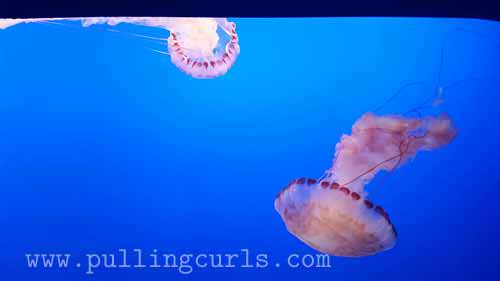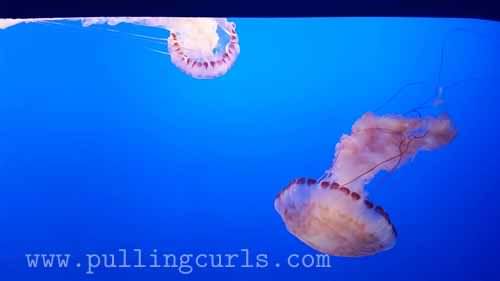 I love the Jelly Fish. Of course, now every other aquarium does theirs on a blue wall, but I am pretty sure Monterey Bay was the first. They have TONS of different varieties of Jellies!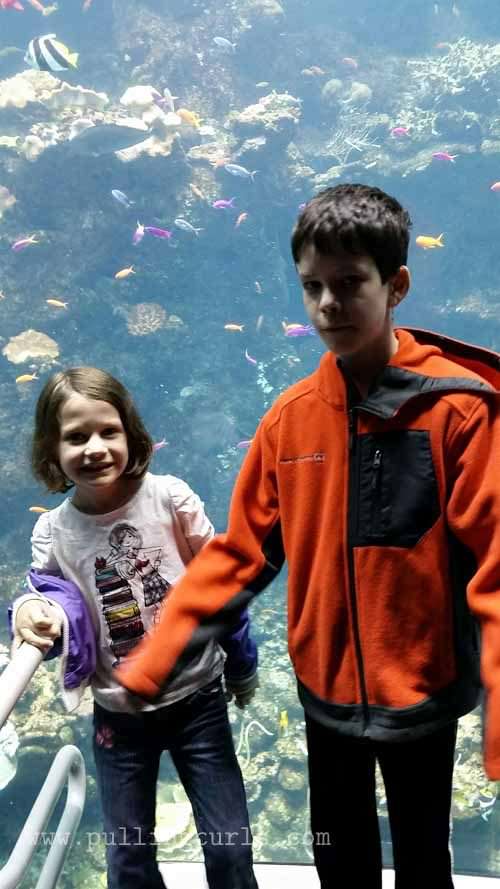 The aquarium is amazing (enjoy my flash-free photo, as it bothers the fish — and other visitors).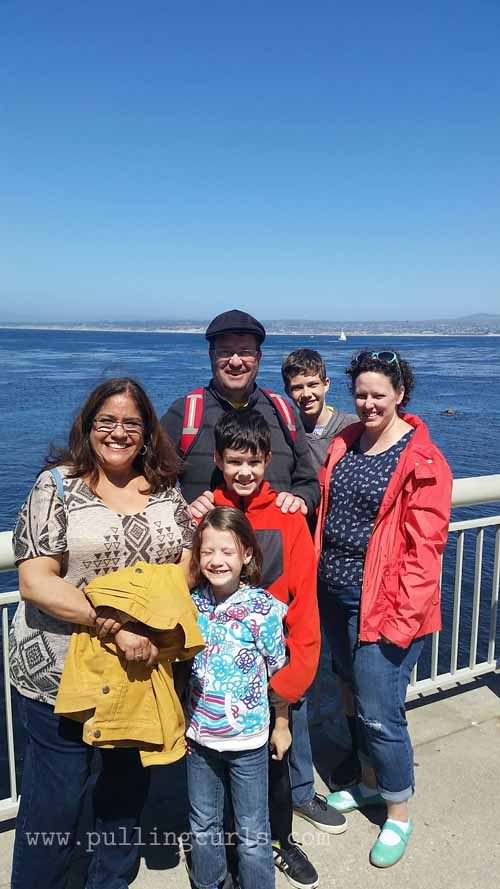 Monterey itself is an AMAZING and picturesque town. Here we are with our friend Rowena who graciously housed us on our stay. We love her!
2019 Addition: This is probably the best aquarium in the US, we have never found one we love more. It's so interesting and SO well-done. I can't recommend it more. With the CityPass, it's a NO BRAINER!
---
**The CityPASS is good for 9 days (but just 7 days of MUNI), a GREAT value if you're headed to the bay area! It's currently under $100 and the regular price for these activities (which I think are all "must see's" in SF) is $184!!!!
---
Amusement parks in the Bay Area
We also got passes to California's Great America which is just south of San Fransisco in Santa Clara (which is the town we lived in for 10 years). It's a very family-friendly amusement park. The lines weren't long and it includes a water park in the middle of it. But, since it's so close to Oakland, be ready to get a nice pat down for whip and chains before the entrance. 🙂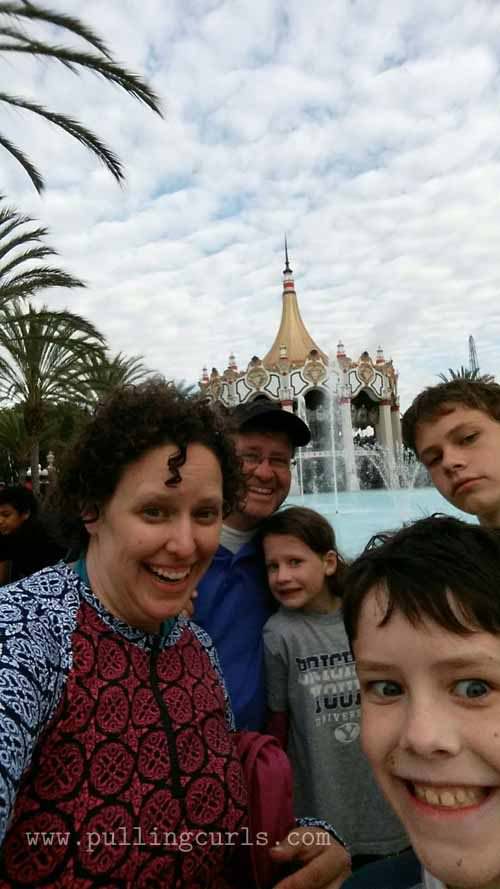 Santa Cruz Beach Boardwalk is a great budget option for families
I actually like the Santa Cruz beach boardwalk more than I like Great America. It makes for GREAT people watching and there are a lot of ways to save on tickets! Full Disclosure: We were given tickets to review for this post, but later found out rides were only $1.50 on the day we went, that is a GREAT deal for families!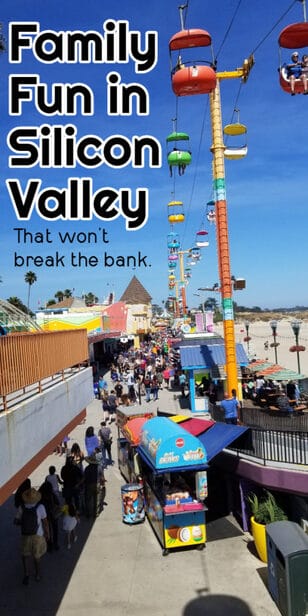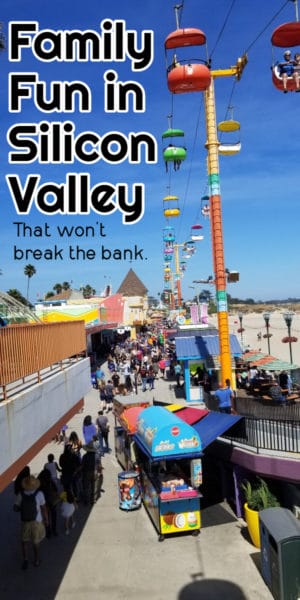 If you're going, you can also sign up for their newsletter to see the best discounts!
Admission is free, you can pay per ride, per day, or per season (great for grandparents who like to participate, but don't need rides) — which was GREAT for my parents, who wanted to enjoy it but had zero desire to do rides.
You can bring in your own meals, snacks and beverages (no glass)…
You can BBQ on the beach (gas only, no fires or coals)
Weeknights (Monday – Thurs in the summer) after 5pm they have special weeknight discounts — like the $1.50 night (it was also not super crowded, so don't worry)
You can download a coupon sheet for discounts on food, games and merchandise – https://beachboardwalk.com/Discounts
Costco stores carry discount tickets; AAA Travel also has discounts
Groupon sometimes has specials
Free entertainment (Bands on Friday nights, Movies on Wednesday nights, and magicians etc. daily)
I sometimes think it is the forgotten amusement park of the bay and we always have a GREAT time when we go!
---
Big Basin State Park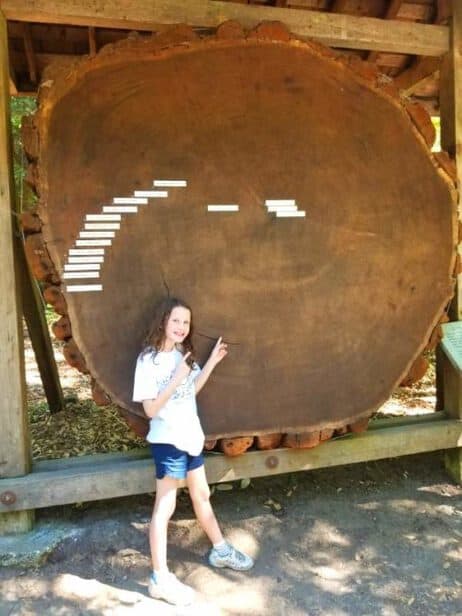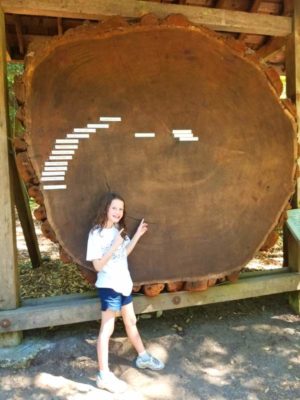 Big Basin has some of the largest redwoods (there are bigger parks north of San Fran but this one is closest). There is a great nature trail and my kids are always AMAZED at the trees! We love it there. So shady and beautiful!
---
Yosemite National Park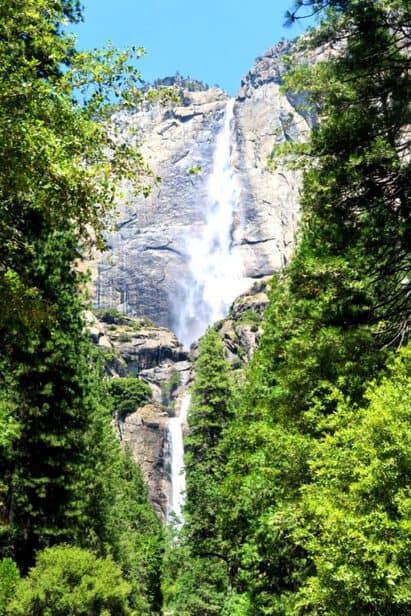 It's hard to believe that Yosemite is just a few hours away from San Fransisco, and it is one of my favorite national parks!
Keep in mind that parking can be hard to find, but the deeper you get into the Yosemite Valley, the easier it is to get it.
While hotels inside the park are often booked SUPER fast, or are INSANELY expensive, there are a lot of towns outside the park that offer great rates. So, check it out!
---
Of course, I can't go without mentioning a few of our favorite places to eat. In Santa Clara, we LOVE Stan's Doughnuts. I'm a serious doughnut lover and this place is my favorite by far.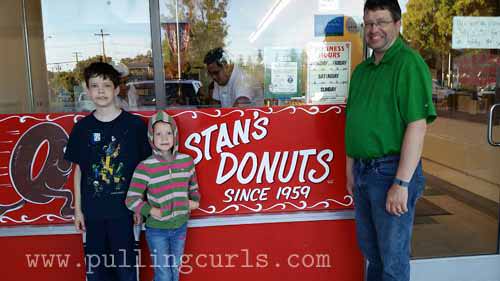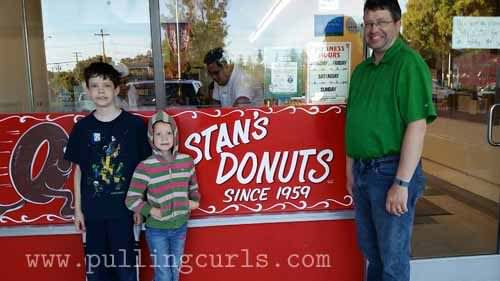 I also love the Falafel Drive-in, in San Jose. They hand make all the falafels, they are delicious with a banana shake.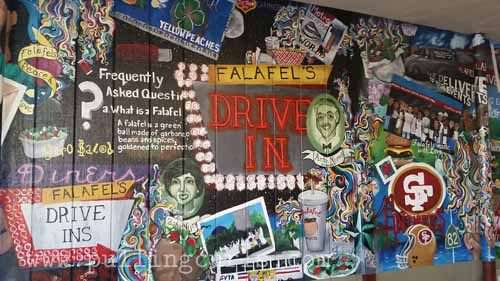 Of course, there're tons of other great places to eat. These are just two of the hole in the wall's that we always loved in the south bay.
---
If you're considering family vacation destinations, I can't recommend the Bay Area enough. Beyond these museums there is also AMAZING nature walks – we love John Muir state park, just north of San Fran. It's such a fun family adventure and with the CityPASS, you have a headstart!
Do you have a favorite spot in the bay area? Tell me in the comments! I bet we'll head there sometime soon again!
[pt_view id="672b576eab"]