Steam Clean Machines are there to get things the MOST clean. Come find an awesome portable machine that will clean furniture, bathrooms and more!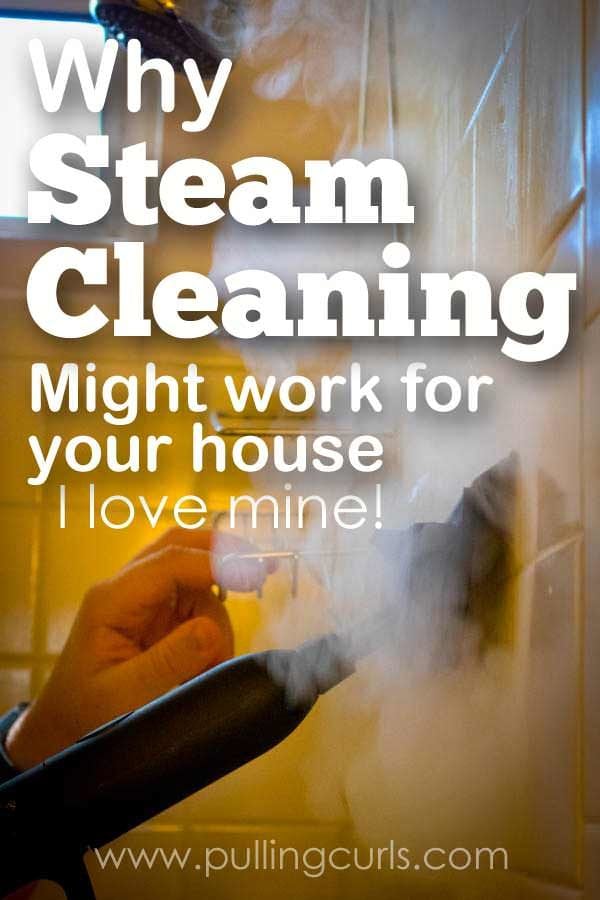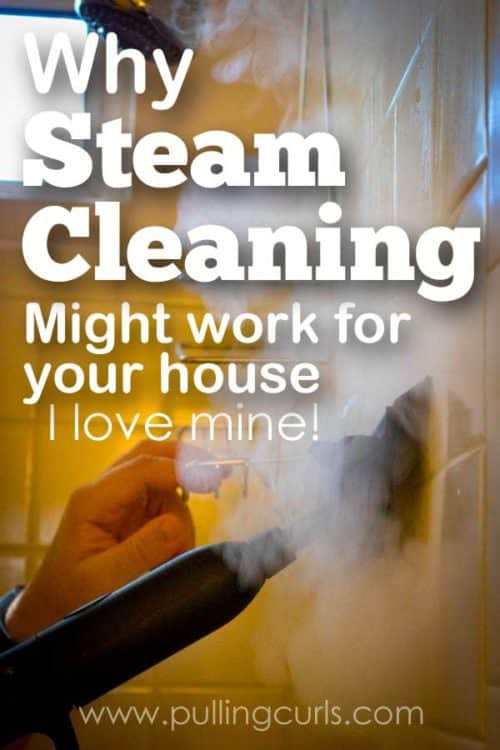 Whether you plan to use your steam clean machine for carpet, furniture, your auto, clothes or hardwoods. Finding a portable one on a great sale price will make cleaning your home SO much easier.
You guys know that I absolutely love using a quick vinegar spray & a microfiber cloth around our house for basic clean.
However, steam cleaning is my absolute gold standard for cleanliness around here. I've used lots of chemicals and brand name cleaning products, and I truly don't believe anything works better.
I use steam cleaning most often when I deep clean my bathroom or clean my floors.
This post is sponsored by one of my favorite companies, HomeRight, and their line of steam cleaners.

How I use my portable steam clean machine
Steam power can blast away the caked on grime around your faucets and grout or loosen up the built up grease and char around your grill burners and kitchen appliances. It is AWESOME for your tile in the shower, or around sinks for grimy build up.
I even just use it to clean off any residue left from my other cleaners (even if it's just vinegar).
Steam can be used safely in your home because it doesn't leave behind any chemical residue. The only thing you use is distilled water.
We've used steam cleaning for years at our house. I've used a steam mop for a long time, but it was hard to use and then the "trigger" broke off.
#strawbrokethecamelsback
And then, HomeRight sent me theirs (thank you very much).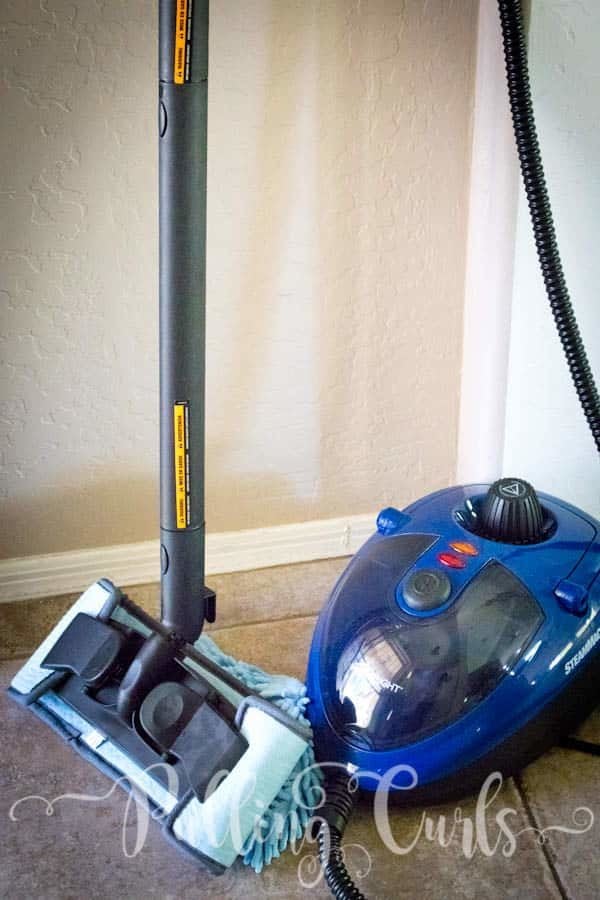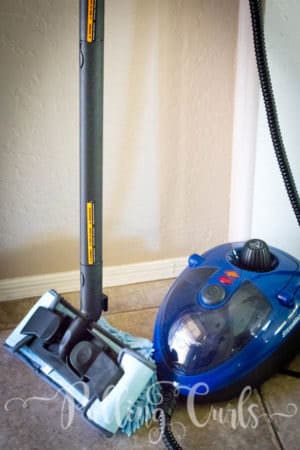 It's easier to carry, easier to fill and the trigger mechanism is a lot smarter.
HomeRight offers several options for steam cleaning. For household use, I recommend the Steam Machine Model 53 (also available on Amazon). It has some unique characteristics that make it a powerful tool in household cleaning.
This is our second household steamer. The other one was SO heavy!
It is light and easily follows you anywhere in the room to help you clean where you need it most. Here are my top 5 favorite features:
Flip-up handle is great for carrying up and down the stairs to get all the bathrooms in your home.
Storage compartment is great for keeping track of the smaller accessories and quickly changing cleaning tools (it is SO nice not to have to keep track of them elsewhere).
Sturdy ergonomic handle is engineered to lock easily and maintain a comfortable grip.
Squeegee accessory makes cleaning shower and bathroom surfaces simple and quick. I also like the attachable "tip scrubbers" that REALLY get into grout and make it SO easy to clean that off! Cracks are clean! 🙂
Steam Machine Cap is easy to grip and keeps your fingers from getting stuck or cut on the surrounding casing.
The Steam Machine comes with several other accessories to clean your floors, tight corners, brass fixtures.
I LOVE that they all fit right into the machine: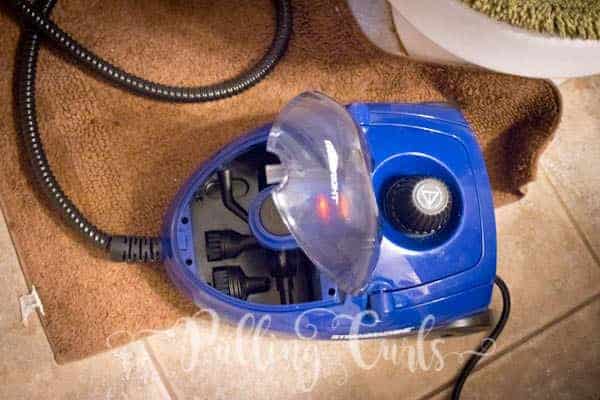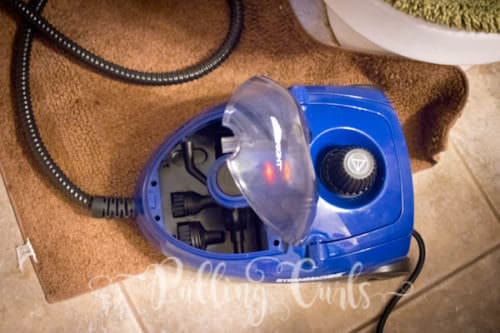 It also comes with cleaning pads to be used on a variety of floor surfaces such as tile, linoleum, concrete, and vinyl. If the pads or included accessories wear out they are easy to find on the HomeRight website. Additional items can be specially purchased to clean wall-papered walls. All of these features make the Steam Machine a great value.
So, when you want to get something REALLY clean, the Steam Machine from HomeRight makes cleaning with steam an easy process and allows you to deep clean whenever you need it.
If you liked this post, grab my weekly cleaning schedule below and be sure to check out my other cleaning posts below that:
[pt_view id="93e22895b7″]