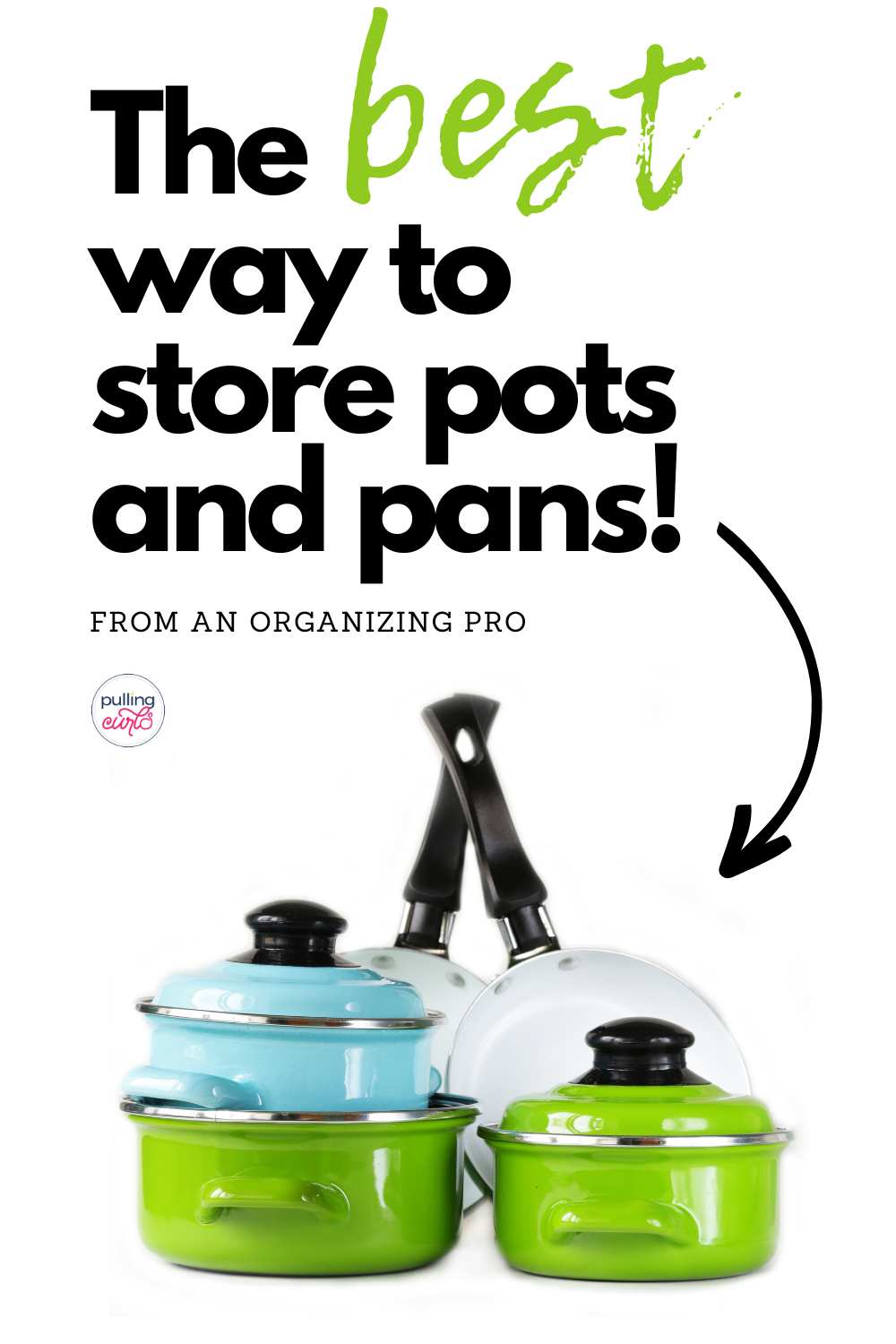 Are you looking to make a change in how you store your pots and pans? This article is going to give you a few ways to store them, and then make the best choice for you.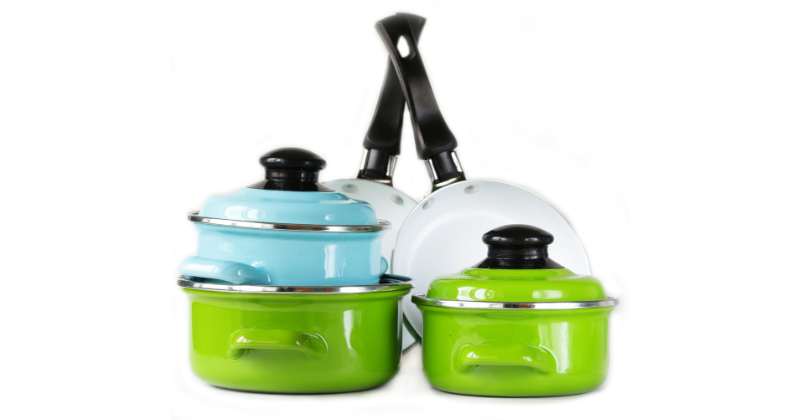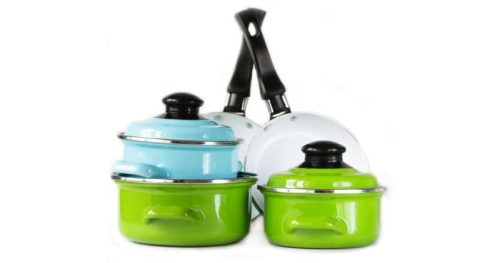 Hi, I'm Hilary — I love to over-complicate things, but the good news is that storing your pots and pans ins't brain surgery. There really are just a few ways to store them, and just pick what works best for your family.
Note: I want to be super clear that for MUCH of the first 10 years of marriage and having my own pots and pans I just tried to do what worked. And frankly, that is fine. You have to do what works (and some of these require a whole kitchen-change-up — which I have NEVER had the cash to do, but a girl can dream!).
Pro Tip: Getting on a cleaning schedule made EVERYTHING easier for us too!
Stack Them
This isn't the "best" way — but it is the way that is done most often. That means pans go directly on top of one another.
Now, if you're using stainless steel it really isn't much of an issue.
In fact, this is still how I do the small pots in my house. The big pot takes in the steamer, and then the little pot, and then the lids — and it works really easy. It's kind of a pain to get out the big pot, but we don't use it a ton so it's fine.
BUT when you get into the realm of nicer stainless nonstick pan sets, it gets a bit different.
The pans can scratch each other up — so, if stacking is your best option (and maybe one of the other ones I mention will work better) try to put a cloth or a dishtowel in between so you don't scratch it.
Personally, I've also come to the conclusion that non-stick pans don't have a huge lifespan and I just have to buy a new set at Costco every few years and call it a sunk cost.
Really quick, if you like simple advice like this to organize your home more easily check out The Organized Home — it really is the simple way for families to get organized. Check out the reviews, it's helped so many families out!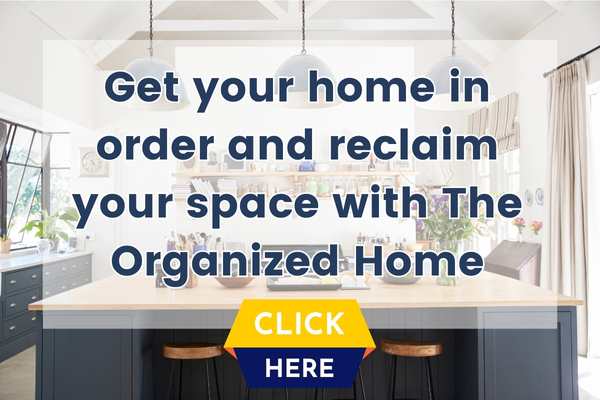 Stack Them With an Organizer
This is what I have ended-up using and I have to say this organizer has held up WAY better than I thought it would!
This works best when you have a good amount of vertical space.
We use this in our corner cabinet (that post has actual photos of how it works at my house). And that organizer actually fits PERFECTLY between the bottom of the cabinet, and the 1/2 shelf above it — so it's SUPER sturdy and doesn't move around. I love it. If that's your situation it's been a game changer for us and that cabinet.
AND if you have more room this one has adjustable shelves which I think is awfully snazzy! I am actually mulling over if that will work to put our pots on the other side…. so stay tuned!
If ours wasn't wedged into the cabinet like it is, I would probably use some museum putty to make sure it doesn't slide around (as much as you can).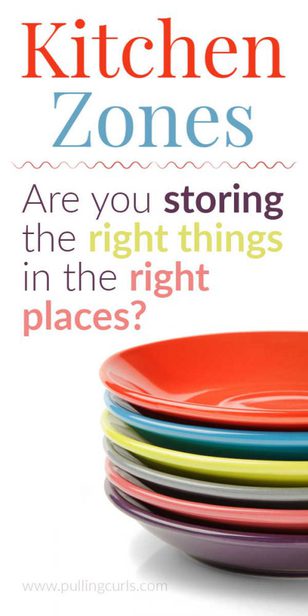 Use Pull-Outs
If you have a nice deep/tall cabinet there are pull-out options where your pots can pull-out, you pick the one you want and then slide it back in.
Something like this. That one looks amazing, but you'd need JUST the right cabinet to fit it!
If you have pans with holes in the handles, and the right spot — this could be a good one for you too!
This one looks nice, and you can actually just let your pans dry in there too!
This one looks great for pans and lids (stay tuned, we're going to talk about lid options too!
A note on these organizers:
They are not the best use of space. They're very handy — but if you really need to pack in every square inch in your kitchen — it's not the one for you.
Be SURE to measure your pans, the organizer and your cabinet well — this seems really easy to mess-up.
SO many organizers will show beautiful ways to organize things, but honestly most of us don't have houses that accommodate stuff like that — which is why I created The Organized Home, a realistic way for families to organize!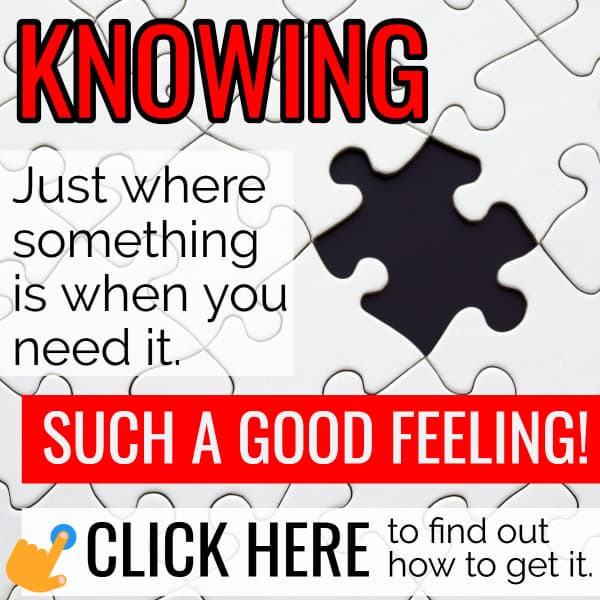 Thin Drawers
We actually just had some pull-outs installed in some cabinets at our house and it. has. been. amazing. You can actually put in as many into a cabinet spot as you want, so instead of 2 shelves, you could have 3-4 pull-outs, and just store a pan or two in each of those.
You'll want to check with your local cabinet shop, but we did ours in pre-existing 1990's cabinetry and it worked like a charm.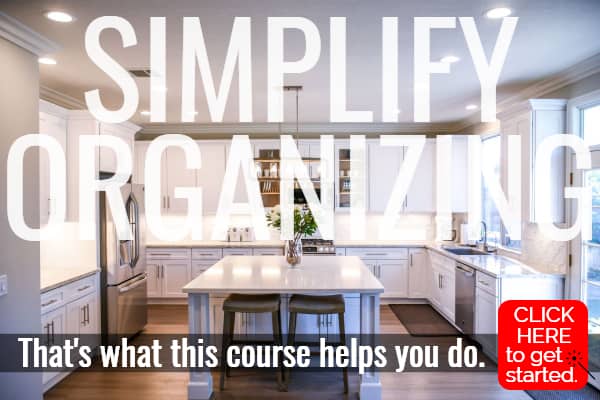 As a note, make SURE you get pull-outs that are super sturdy and pull ALL the way out (not like 75% pull-outs) — just makes the whole drawer more useable!
Right now we are using ours for our Instant pot, some cast iron pans, and our blender — and I LOVE IT!!!!
Before you get organizing something I have 5 tips to easier organizing that you might enjoy joining!
Some Tips for Lids:
With pans, you're always dealing with the lids. For a while I just stored ours in an old dish drainer, but then I found something like this and it helps corral them nicely! Obviously, you can do pans in those too — but for our situation the vertical organizer was nicer (and it is REALLY easy to use that now that it's in.
I also like that this one is adjustable for bigger/smaller lids.
I have often though of organizing our lids on the door of the cabinet. It doesn't work for where they are right now, but could be great too (just be sure you don't nee those first few inches of cabinet space. I have even seen people use sturdy command hooks to hold the lids in that area — you could try that first to see if you like it. 🙂
So, those are my best tips for storing pots and pans, I hope it helped.
Finding a system that works can be a GAME changer in how easy it is to make dinner or empty the dishwasher. Come join me in The Organized Home where we really simplify organizing for families. I guarantee you'll get some ideas in there!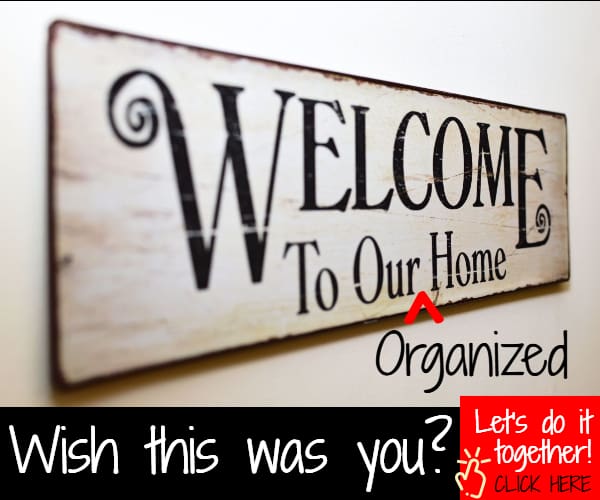 Not sure you're quite ready for the full course. Come join me in the totally free 5-word organization challenge!