Where to hide Christmas Presents? There is an art to hiding presents. Christmas presents are no fun if you see them in advance, but how do you keep prying eyes at bay?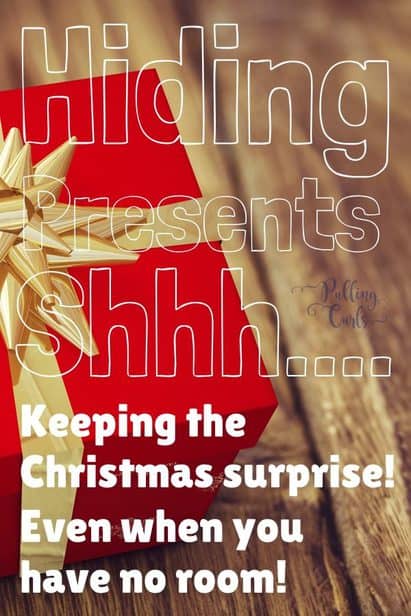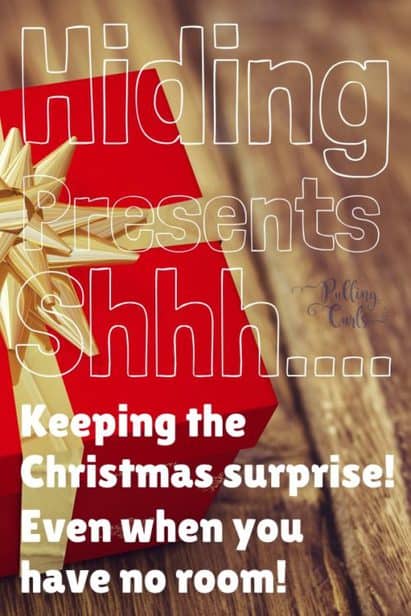 We lived in a house that was under 1200 square feet when we lived in California. I had three kids, and little kids toys are SO big. Their packaging is REDICULOUS (although, I LOVE Amazon's frustration-free packaging). I-yi-yi… Here's my 5 tips for hiding presents when you think you have NO space:
1. Luggage. This is my favorite. There's all that empty space in there…. and your kids are NOT going to go pawing through your luggage (and if they do — I think you're safe to return it and show them a lesson).
2. The attic. I've never done it — but it is possible. I have a thing against fiber glass, and we've never lived in a house with available attic space. I probably tell my husband to put something else up there, so my presents are more accessible.
3. Under the beds, usually in the middle. We always have our bed up on risers, and i'm not great about making sure that space is SUPER well utilized… I can squeeze a couple of things under there.
4. Your neighbor's house. We currently have a very special present for a very special girl in our neighbor's garage. She's going to be thrilled, and I don't have to worry about it. I've hid presents for other kids in my garage. It's easy to tell your kids it's not for them.
5. Your own garage. I've had presents that WERE for my kids in boxes in the garage – and just told them they were for other kids.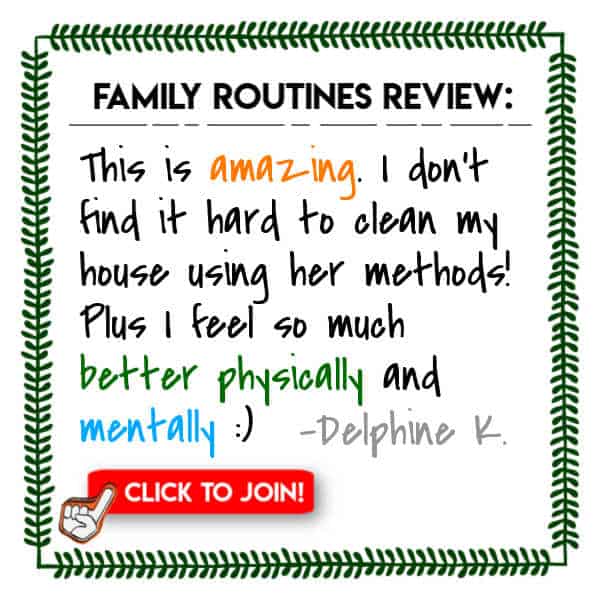 6. Under the tree — I often wrap the largest things and get them under the tree, so I can fill in the space THAT was taking up with other things.
7. (and this one's pretty obvious) — buy less. We're trying to buy more experiences and less things anymore. Experiences are awfully small, very easy to hide. 🙂
and most obviously — on Santa's Sleigh. 🙂
** bonus tip: Be sure to make a list as to where the presents are in a safe place (or do it in code) so you can find them in the rush of Christmas. 🙂 I have mine in a memo on my phone which is password protected. Shhh…. don't tell. 🙂 I also have a Christmas Organization Printable.
BUT, my mom always said that if I was poking around and found stuff, it would head RIGHT back to the store it came from and I'd be missing that present under the tree. That always kept me from snooping (which was possibly problematic when I had my own kids because I really hard to figure this out the hard way).
Where do you hide presents?
I have an awesome Christmas printable pack you might enjoy and be sure to check out Some other Christmas posts below that:
[thrive_leads id='30239′]
[pt_view id="dd44a5ed3e"]