This post will explore summer learning activities for kids that won't numb YOUR mind and keep your summer days fresh and active. You'll love all the ideas in this one! Ideas from Preschool, elementary through high school & teens!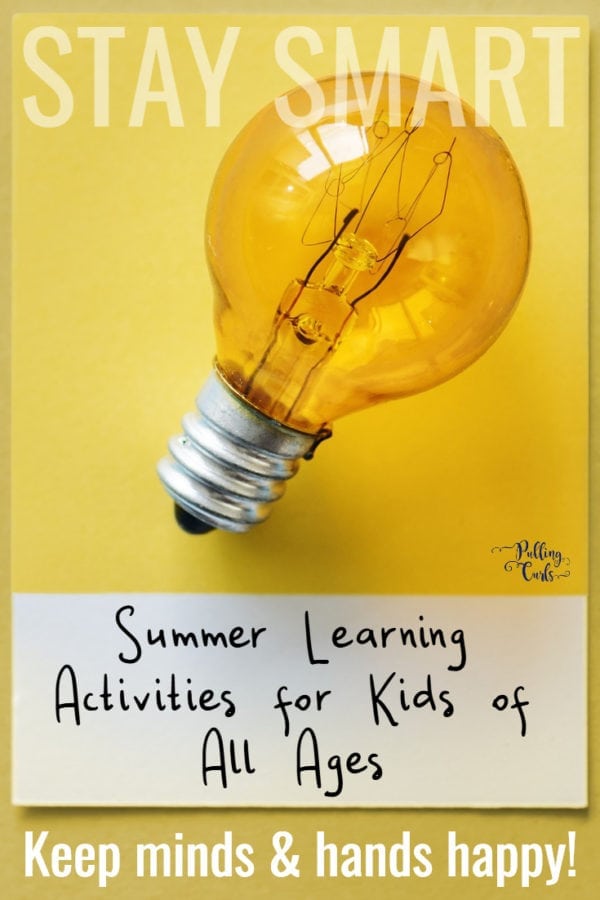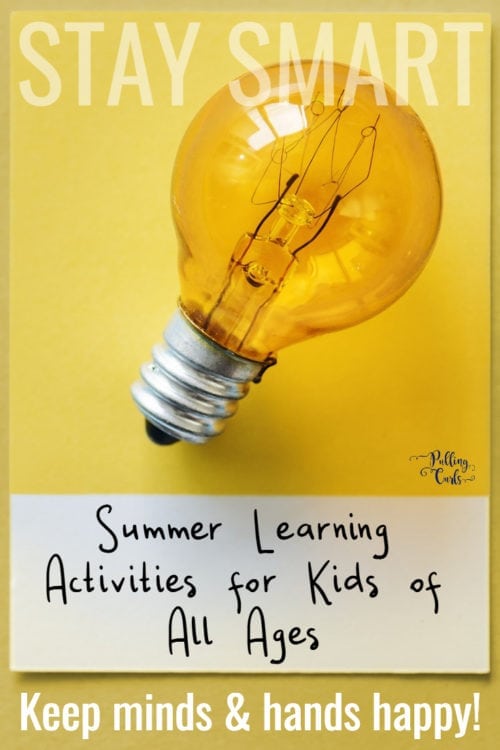 That first week of summer is absolutely amazing.
No routine, no lunches to pack — just me and my kids, enjoying warm days late nights and each other.
And then the second week hits.
And there's no routine, they still somehow expect lunch and the late nights are catching up to us with grumpy attitudes.
Summer can be long.
It can be amazing, but some of those dates hit you like a ton of bricks.
So many kids, so many hours — how do I fill them all?
I am a BIG fan of really taking those hours and enjoying them together.
I have tons of posts about how to keep kids brains engaged during the summer
I wanted to break it down into some age levels (although many concepts can be applied to many age levels — especially science stuff). I hope this post helps you fill out those long summer days with loads of fun!
I also just chatted with my friend about making summer fun for MOMS too:
Basic Summer Fun for All Ages:
The Summer Schedule at Pulling curls — how we plan our long days so everyone stays happy (and gets SOME electronics)
Family Summer Schedule at Pulling Curls — an earlier rendition of the post above
Summer Reading for Kids at Overstuffed — GREAT ideas on reading for kids of all ages!
Summer Fun Activities at Tips from a Typical Mom — gives each day a theme, smart idea!
Things to do in the canyon from Tips from a Typical Mom — super fun ideas if you have a great outdoor space near you!
How to make Giant Bubbles from Design Dazzle — because ALL kids (and moms) love big bubbles!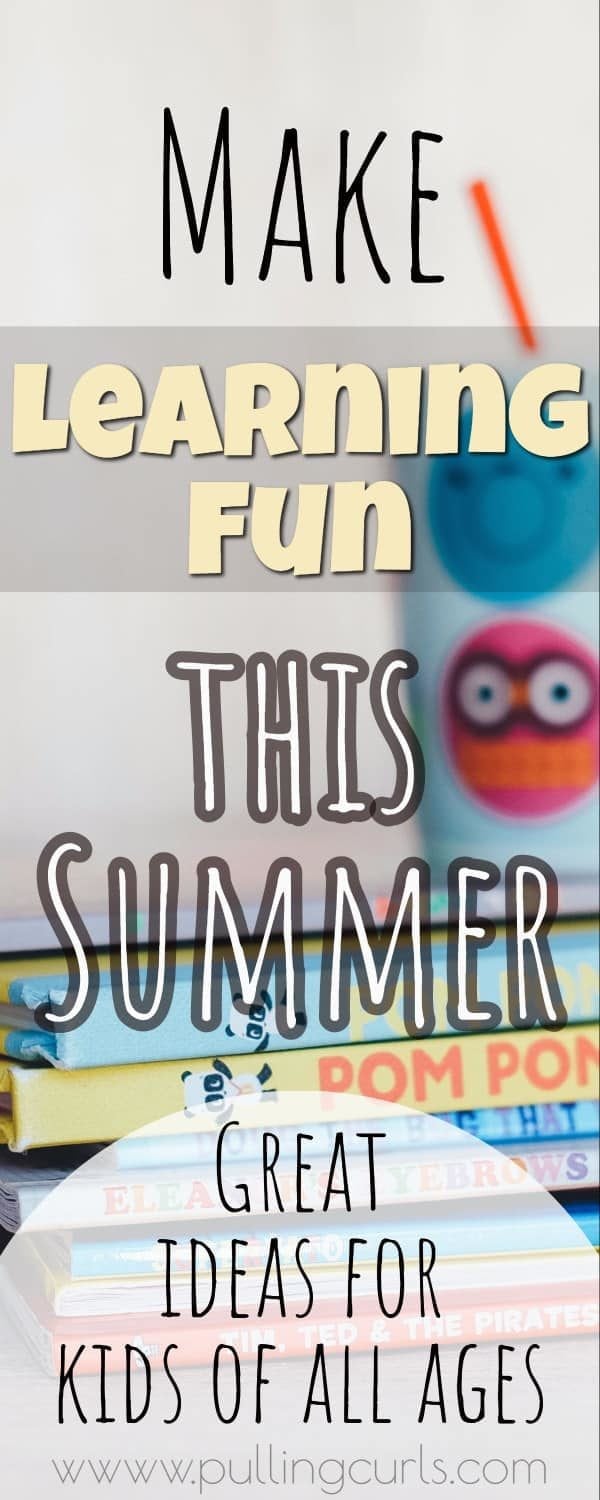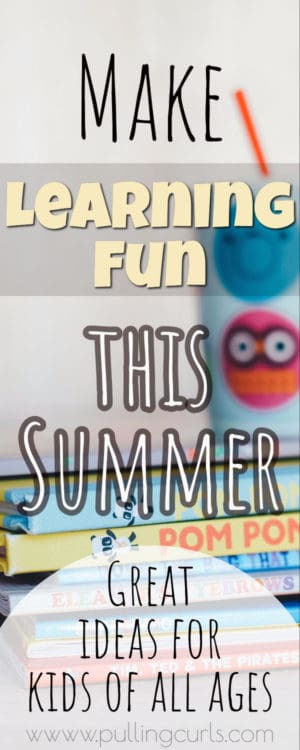 Preschool
Summer Book List for Preschoolers from Tips from a Typical Mom — great books to engage your preschooler!
Painting with Water at Tips from a Typical Mom — a mess-free way to get them OUTSIDE!
Playdough Tools you Already Have from My Mommy Style — love these ideas for things you ALREADY have!
Rainbow Rice from Amber Simmons — a great sensory play activity!
Velcro Sticks from Amber Simmons — kids of all ages will love these!
Elementary
Keep Brains Engaged at Pulling Curls — gives lots of ideas of activites you can try daily!
9 Awesome Subscriptions at Pulling Curls — maybe subscribe to a few JUST for the summer!
Simple Science Projects at Clarks Condensed — this one has some EASY science projects, great for under 2nd grade
Avoid the Summer Slide at Tips from a Typical Mom — tons of new ideas to keep brains engaged in ways that are fun!
Summer Reading Chart & Reward System at Tips from a Typical Mom — great idea to get kids into books!
Foam Slime from Tips from a Typical Mom — this looks like it'd be a whole morning of fun!
Summer Reading Bucket List from My Mommy Style — This has some fun ways to read and places to read that kids can check-off
Grow Ladybugs at home from Mother's niche — what a fun way to learn about bugs (and keep aphids away!). She also has a fun one about growing Butterflies!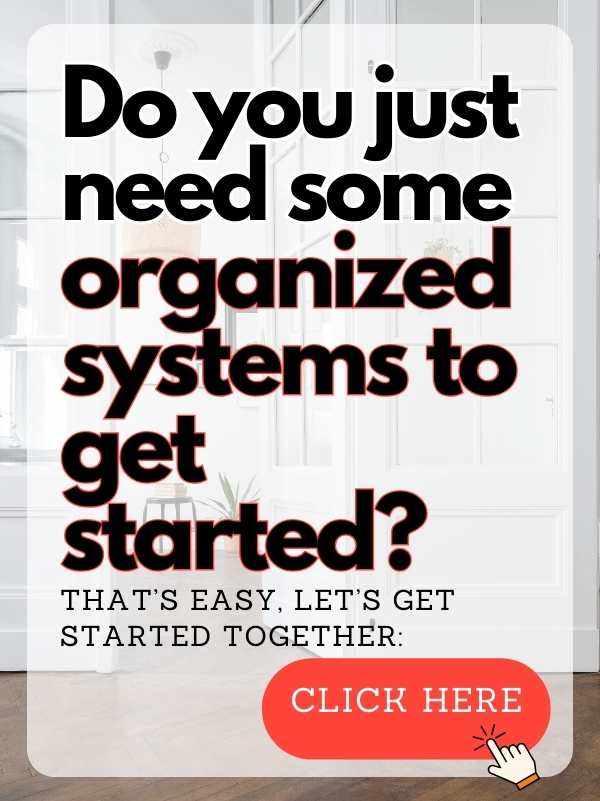 My Mommy Style has a whole summer learning series that's great for preschool/early grade school kids
Homemade Dinosaur Fossils from Your Everday Family — if you've got a dinosaur lover — this is a must do!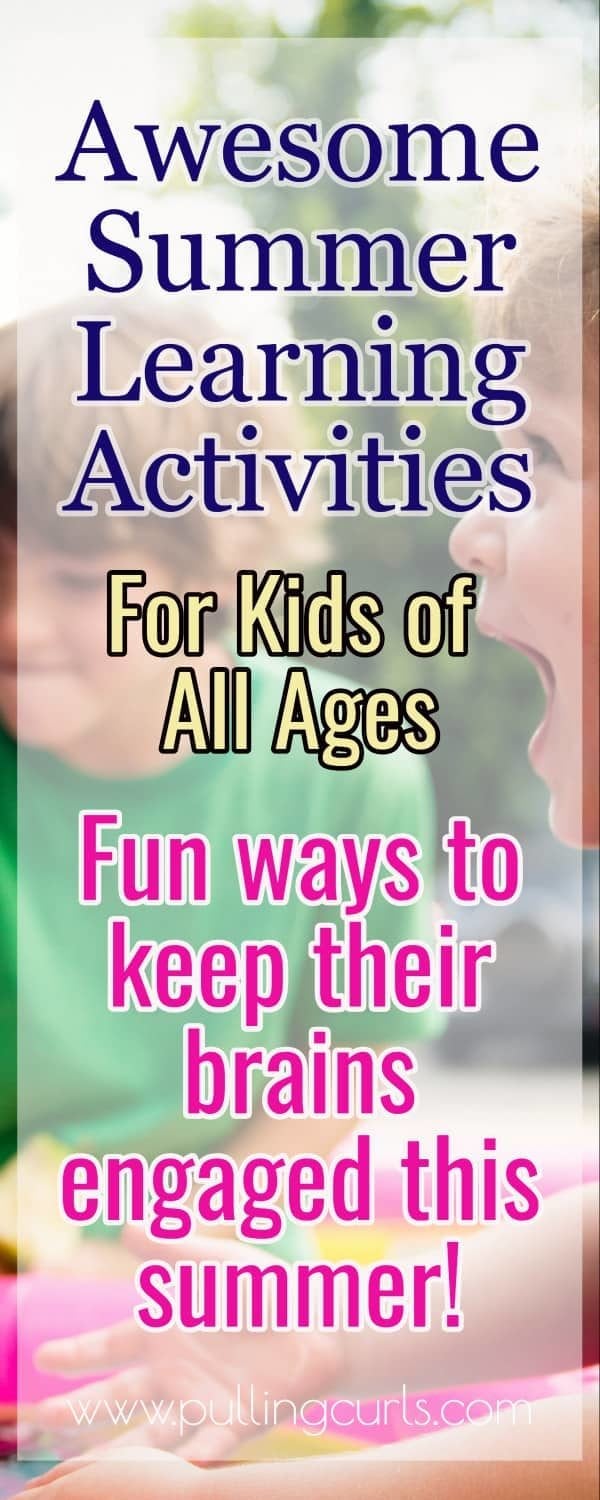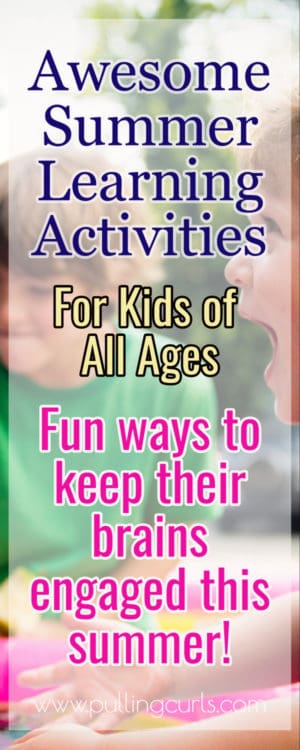 Jr High & High School
Prevent Summer Learning Loss at Pulling Curls – great ideas to not lose all that good info they're learning as they're growing up!
Summer Program for Teens at Pulling Curls — it can't all be texting and laying in their beds. Here's a few things to keep them engaged.
Of course, things sort of drop off at those ages. My kids often have school assignments. I find that using the schedule up top is still VERY helpful at this age.
My 16 year old will be hitting the SAT/ACT prep books pretty hard this summer.
I hope YOU have a great summer too!
You won't want to miss my summer activity printable pack — free for a limited time! This pack is provided by 5 other of my favorite bloggers — it is a BONUS for signing-up for my newsletter!
If you're looking for tips to start NEXT school year right– check out this book.