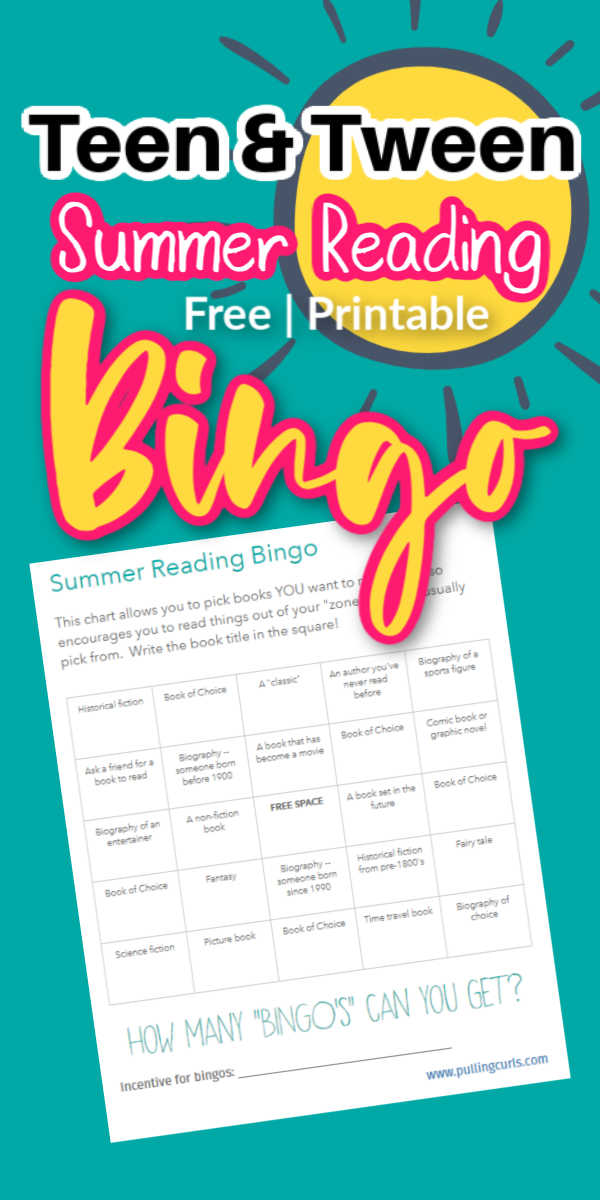 Looking to get your teens & tweens to read more this summer? This summer reading bingo is going to help them read more varied books when they are out of school.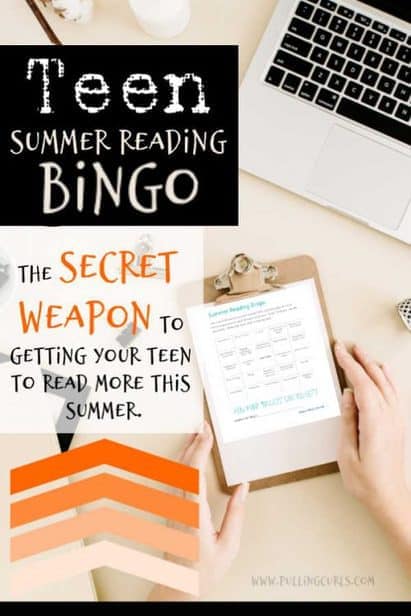 I am so passionate about teen reading, do NOT miss my podcast on it with a teen author that has tons of good tips:
I also chatted with my friend Lara about MOM having fun too!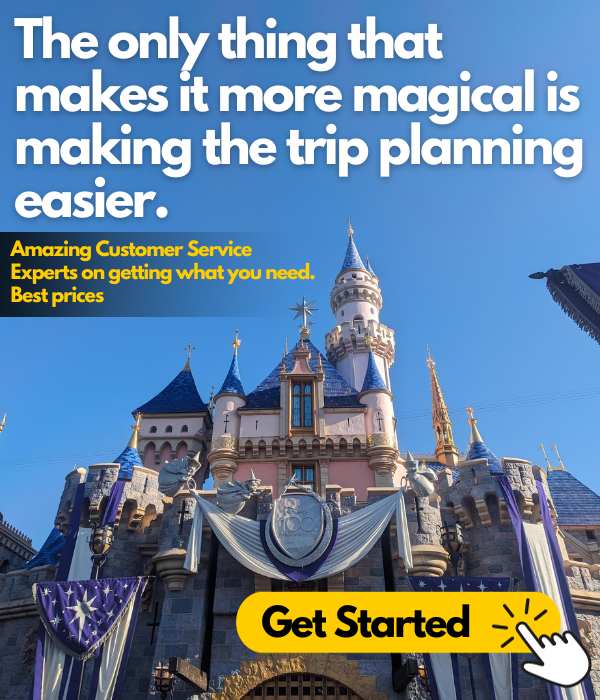 ---
After a 4th quarter of homeschool I really wanted to take the reigns in my kid's reading this summer.
However, it doesn't ever work for me to tell my kids that I want them to read XYZ. It really helps if I give some basic guidance and they make their own choices.
Which reminded me of the reading bingo they do in school sometimes.
In looking around there was a lot of bingo boards based on the author, but because I wasn't sure the type of access we have to books this summer (is your library open? I'd love to hear in the comments) I needed to make it a bit more broad. I also thought that would increase my chances of making it a success.
My plan is to offer an ice cream at a local shop for every bingo and I will pay $50 if they do blackout. They often have a lot of back to school expenses I chip in a bit for in the fall, but I figure that money can come from this bingo.
I've asked the kids to fill in the name of the book on each spot they fill. I also am randomly having them take a quiz on the book to see if they really read it and can tell what it was about.
And that's that.
Do you think this will help you out this summer?
Other posts that might interest you:.