So, I thought I'd answer one of those little surveys and get all of you off my back for another year. 🙂
1. WERE YOU NAMED AFTER ANYONE? Nope.
2. WHEN WAS THE LAST TIME YOU CRIED? I get tear sting a lot, although actual tears rolling down my face is rare. I think the last tear sting was probably at a commercial… sad, but true. Not sure which one, but i do get a little reminicent at many of them.
3. DO YOU LIKE YOUR HANDWRITING? Haha… I actually use to write my a's like the way you type them, but I decided the little swoop on top was making it look young, so I switched to a regular A.
4. WHAT IS YOUR FAVORITE LUNCH MEAT? I could care less, I became very happy when I Realized 5 slices usually only has 50 carlories though.
5. DO YOU HAVE KIDS? Yes
6. IF YOU WERE ANOTHER PERSON WOULD YOU BE FRIENDS WITH YOU? Who woudln't want to be friends with me? Don't answer that.
7. DO YOU USE SARCASM A LOT? Ummmm…..yeah. 🙂
8. DO YOU STILL HAVE YOUR TONSILS? Yes, and I'm bitter about it — I wish they wouldn't taken them out my sophmore year of high school when had I strep like 8 times.
9. WOULD YOU BUNGEE JUMP? Nope. That's Drew's job. We're all about separation of powers in this family.
10. WHAT IS YOUR FAVORITE CEREAL? I don't know since I've turned into a Oatmeal girl as of late.
11. DO YOU UNTIE YOUR SHOES or JUST TAKE THEM OFF? Take-off. It's a bad habit, I wish I'd just untie.
12. DO YOU THINK YOU ARE STRONG? Depends on the situation. Physically, I am definitely growing new muscles.
13. WHAT IS YOUR FAVORITE ICE CREAM? Cold Stone Cake Batter. Yummm… I also like the new American Idole Take the Cake Flavor — only 140 calories for a scoop. SA-WEET.
14. WHAT IS THE FIRST THING YOU NOTICE ABOUT PEOPLE? Eyes… also if they have any tatoos or drug marks. 🙂
15. WHAT IS YOUR FAVORITE COLOR RED OR PINK? Red. We are the anti-pink household, although I don't mind it as a color in general.
16. WHAT IS THE LEAST FAVORITE THING ABOUT YOURSELF? Body shape. and, if we're going beyond the physical apperance, I'd say my ability to all the sudden FREAK-OUT about little things. And, when I say freak-out I'm talking throwing stuff…. FREAK-OUT.
17. WHAT DO YOU MISS THE MOST? Brick Oven. Ok, kidding (sorta)… umm…. definitely grandparents. Sad to see them go.
18. DO YOU WANT EVERYONE TO SEND THIS BACK TO YOU? Umm… useless question since this isn't an email….
19. WHAT COLOR PANTS AND SHOES ARE YOU WEARING? Red, they're super cute.
20. WHAT WAS THE LAST THING YOU ATE? Toast and some yogurt, I'm getting tired of the oatmeal breakfast, anyone have any ideas of another healthy low-cal breakfast that fills a gal up?
21. WHAT ARE YOU LISTENING TO RIGHT NOW? Spencer singing his "I need a push" song.
22. IF YOU WERE A CRAYON, WHAT COLOR WOULD YOU BE? Red, maybe teal… really, if there was rainbow crayon I'd probably be that.
23. FAVORITE SMELLS? Cinnamon.
24. WHO WAS THE LAST PERSON YOU TALKED TO ON THE PHONE? My friend Janna.
25. DO YOU LIKE THE PERSON WHO SENT THIS TO YOU? Kinda… she's alright. Sorta. OK, I love her more then Cake Batter Ice cream… ALRIGHT, FINE — you GOT IT OUT OF ME.
27. FAVORITE SPORTS TO WATCH? My children sleeping. 🙂 Or, my children playing sports — but I am also fond of them sleeping.
28. HAIR COLOR? Dark brown.
29. EYE COLOR? Blue
30. DO YOU WEAR CONTACTS? Yes. except on days I'm sick or I work. Then it's back to my glasses.
31. FAVORITE FOOD? Fettucine Alfredo.
32. SCARY MOVIES OR HAPPY ENDINGS? Happy endings, by far.
33. LAST MOVIE YOU WATCHED? I honestly have not a clue. WAIT, maybe it was the Swiss Family Robinson, the kids LOVEd it — and before that it was the Pippi Longstocking movie.
34. WHAT COLOR SHIRT ARE YOU WEARING? teal
35. SUMMER OR WINTER? Umm… sixes, although I do kind of like winter around here, unless it decides to be monsoon season.
36. HUGS OR KISSES? Hugs, usually.
37. FAVORITE DESSERT? Brownie sundae. Yum.
38. MOST LIKELY TO RESPOND? N/A
39. LEAST LIKELY TO RESPOND? Umm…. I demand comments. DID YOU READ THAT IN MY PROFILE.. COMMENTS I SAY… COMMENTS!
40. WHAT BOOK ARE YOU READING? I can't really get into books lately, too tired to actually pay attention when I have down time, but I am reading the conference edition of the Ensign.
41.WHAT IS ON YOUR MOUSE PAD? We don't have one (sniff, sniff).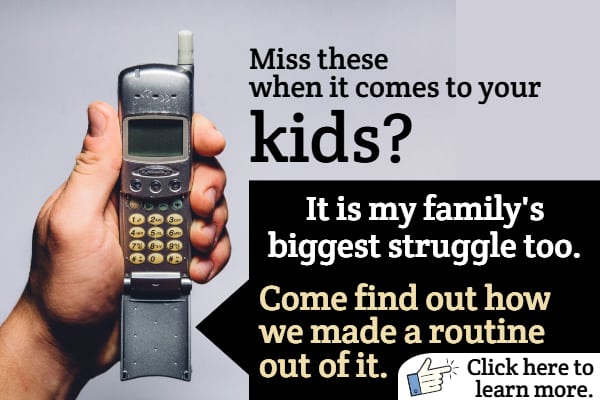 42. WHAT DID YOU WATCH ON TV LAST NIGHT? DVR'd ER and something else… let's see, can't remember… sorry.
43. FAVORITE SOUNDS? Happy kid sounds (but not annoyingly happy kid sounds — it's a fine line)
44. ROLLING STONES OR BEATLES? Beatles
45. WHAT IS THE FURTHEST YOU HAVE BEEN FROM HOME? Canada and Mexico.
46. DO YOU HAVE A SPECIAL TALENT? Umm… I can deliver a baby. Does that count? I can even do it in Spanish.
47. WHERE WERE YOU BORN? Provo, Utah
48. WHOSE ANSWERS ARE YOU LOOKING FORWARD TO GETTING BACK? EVERYONE SHOULD COMMENT ON THIS BLOG. COMMENT!!!!!
49. DO YOU HAVE ANY GRANDCHILDREN? Negativo.
50. WHERE DO YOU LIVE? California (sly, I know)