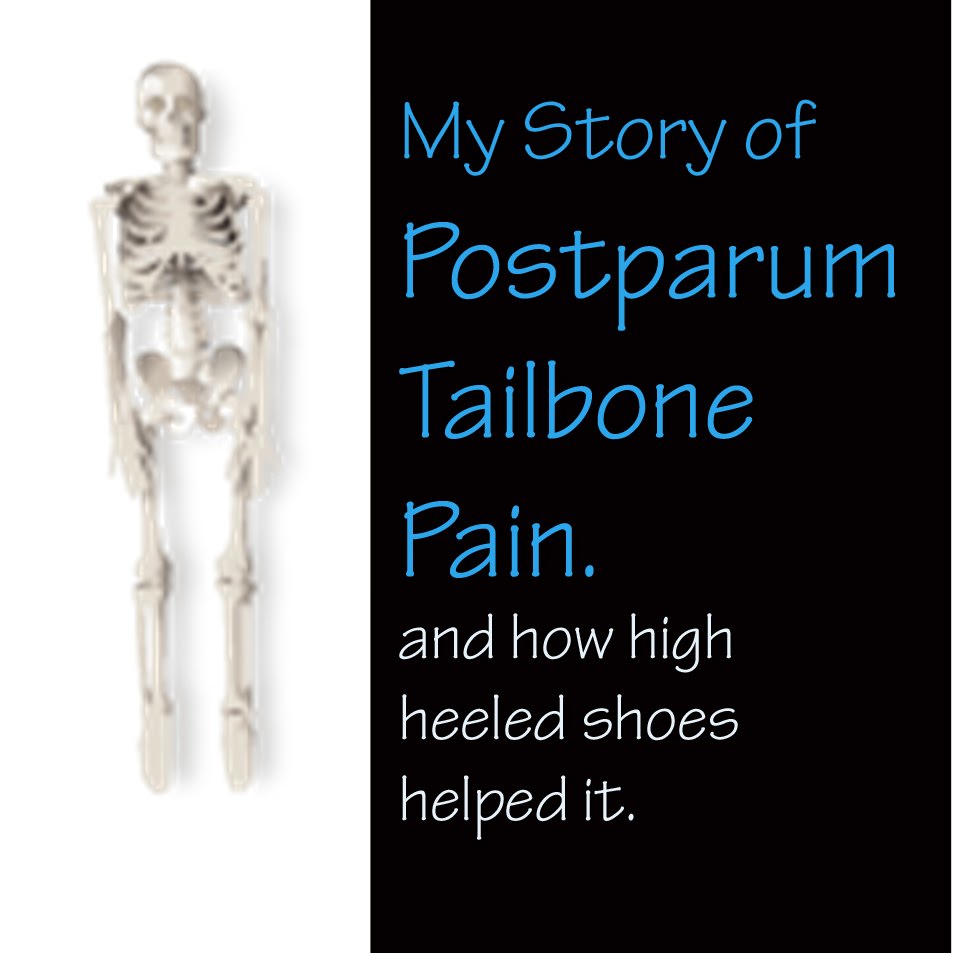 So, some long time followers may remember my tailbone woes. When P was about 9 months old I decided that it wasn't fixing on its own. I tried physical therapy (creepy and ew… you don't want to know). I tried spinal steroid injections (ow, ow, ow, ow, ow — but the first one really did help) and I tried a chiropractor.
The chiropractor finally figured out that my EXTREMELY painful
Plantar fasciitis
was tied to the tailbone pain . He helped me come up with lots of ways to help stretch out.
I did those faithfully, for weeks and weeks.
And then I remembered something my podiatrist said, "High heeled shoes are your friend."
My budget, sadly didn't have a lot of room for amazing high heeled shoes, and I have the grace of a gnat, so I needed them to be pretty sturdy.
And then there was a trip to Savers where I found 3 pair, and a trip to Nordstrom's Rack where I found another pair… and my healing has begun.
The Plantar fasciitis doesn't hurt at. all. now… so that's great. I used to limp to the bathroom before I could really walk upright on it. Now It's all sunshine and roses.
The tailbone still hurts. It's not near as bad but I've come to terms that church isn't going to be fun, for a long, long time. I remember it got better as Spencer neared 2… and it is getting better as Miss P makes her way to 2 on her own.
A sweet friend offered to babysit the other night and Drew and I were thinking MOVIES. And then I remembered that movies are long now a days. It's just not something I can comfortably do. We can watch netflix from my side on the couch. I'm not at the point where the pain is ruling my everyday life, like it used to… but if I sit for more than about 45 minutes I am reminded I am not a whole woman. 🙂
So, in summary. High heeled shoes have cured my of my butt-ache. Maybe they can help you too. 🙂
In other news, I think TMI Tuesday is going to make a comeback… if I don't get any good questions, I'll just re-do the ones I have written previously… but I hope there are some good questions. I'd like to put all this useless medical knowledge to work. 🙂