I went to Yellowstone almost yearly with my family growing up. My home wasn't too far from the national park and my dad has a love for it.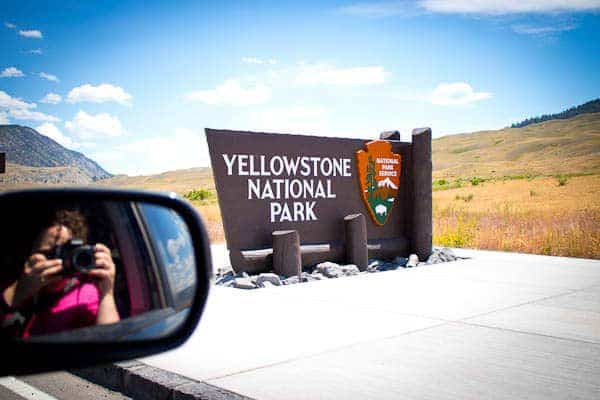 Taking my own family was a bit of a reality check. BTW, don't miss the best of my family travel blog for tips for your trip!
We are somewhat outdoorsy. I have one son who is an Eagle Scout, and my other one is on track to get his soon. However, they love their wifi — their devices and also not being around their family. 🙂 All of which were going to be lacking on this trip.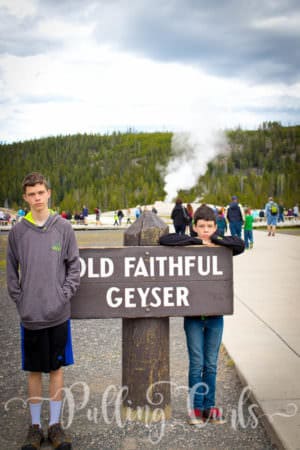 Anyone who has followed me for a while knows my oldest son is not a fan of blog photos (and normally isn't in them), but I just thought that this photo captured some of the moments of this trip. But, we — when all was said and done, had a GREAT time!
Here are my ten tips for a great Yellowstone trip for your family: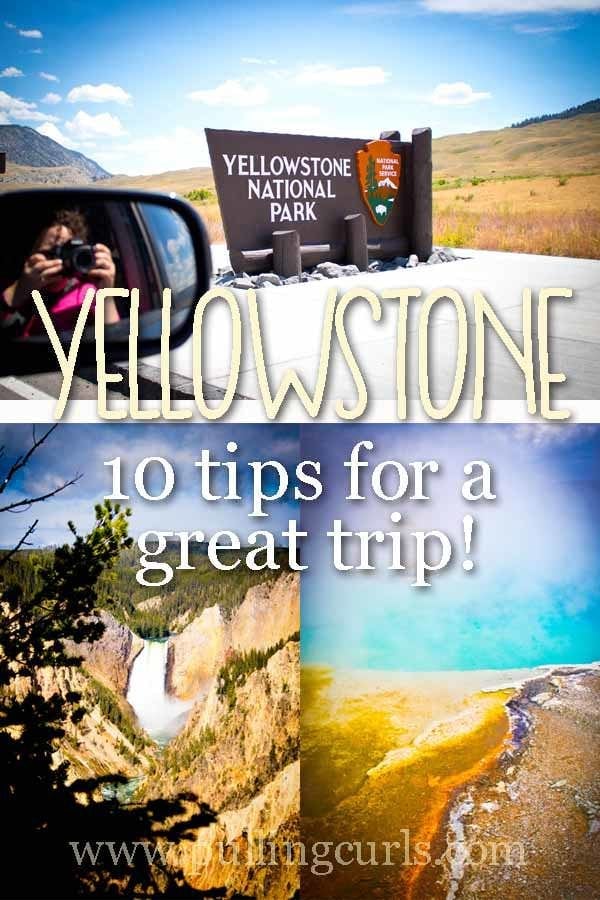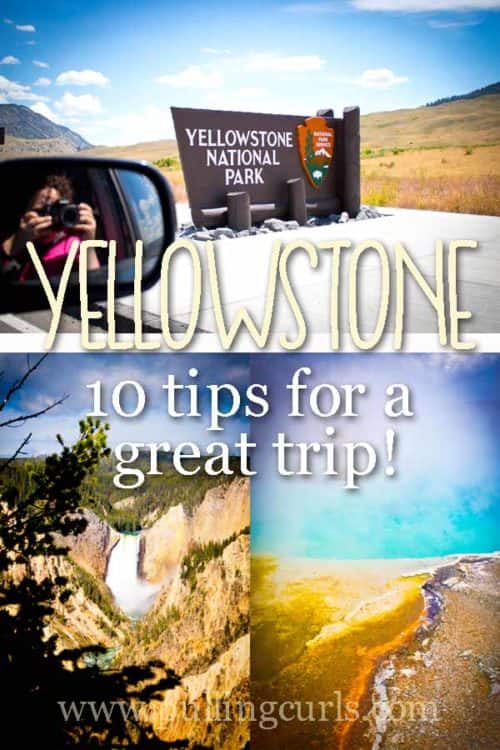 1. Prepare for the weather
This is truly my #1 tip. Wyoming weather is crazy. We didn't have wifi (which is how we normally check the weather) so just keep weather items in your car.
We had a full downpour where my shoes got DRENCHED which left us wasting time going back to get me some shoes (I HAD put extra shoes in the car, but I'd taken them out). #fired
Things to have in your car:
Umbrella
Extra Shoes
Extra Socks
Rain Gear
Sweatshirts
(Normally, we pack an extra back with all these things, some days you just fail)
2. Where to Stay
There are a fair amount of hotel options around Yellowstone. However, they are all fairly pricey. Even camping is going to set you back a fair amount!
My favorite place to stay is the Western Cabins at Canyon. Reasons I like them:
They're a bit cheaper than other options
It has a "rustic" cabin feel — and you're more on your own than you'd be at the lodges
We always stayed there as kids. 🙂
It has a central location.
However, most of the accommodations in the park are very similar. There's no TV, very simple and fairly expensive. You could also stay in locations right outside the park like West Yellowstone (that's probably the largest option). However, you'll be driving more to get into the park and they aren't much cheaper (often more expensive). But, they do have a TV. 🙂
If you're wanting to check your options I ALWAYS check TripAdvisor. I LOVE the reviews on that site. Really help me book a room that will work for US.
3. Enjoy the extra drives
It is a lot of driving to GET to Yellowstone, but taking the extra drives along the way. Things like Firehole Drive are a nice change from the regular road. Plus, it's a great way to see wildlife!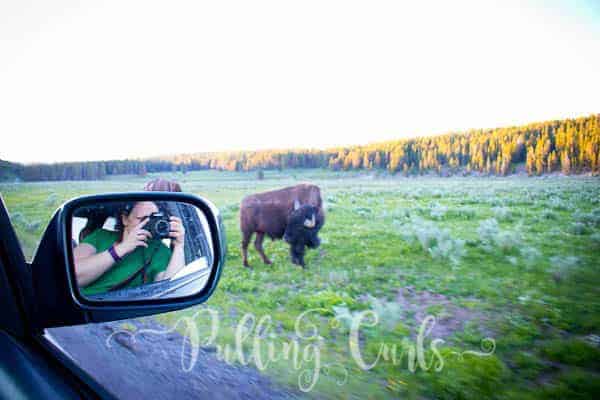 4. Old Faithful goes really high
Sure, there's a lot of seating around Old Faithful. But, that thing goes high. Don't feel like you need to get there for a front row seat to see it go off.
FYI, they do "predict" the time that Old Faithful goes off — but it varies, so make sure you ARE there a bit early. If it looks like rough weather, there are also giant windows in the visitor center you can watch it from.
Bonus tip: The Old Faithful Lodge is one of my favorite places. It was made with logs and branches and is just SO cool. Be sure to walk in there even if you're not staying there.
5. Help your kids understand what's going on
I take no measure of pride in the fact that I truly thought the Rangers went to turn on a faucet to make Old Faithful turn on (and I'd be angry when it wasn't on time) up until around the age of 8 (and I had to have been there at least 3 or 4 times prior to that).
I just didn't understand what was going on.
So I try to make sure we hit some visitor centers and watch some movies. Movies are extra nice when you're hiking all day. I may take a nap during some of them (since I figured out it's no longer a faucet). 🙂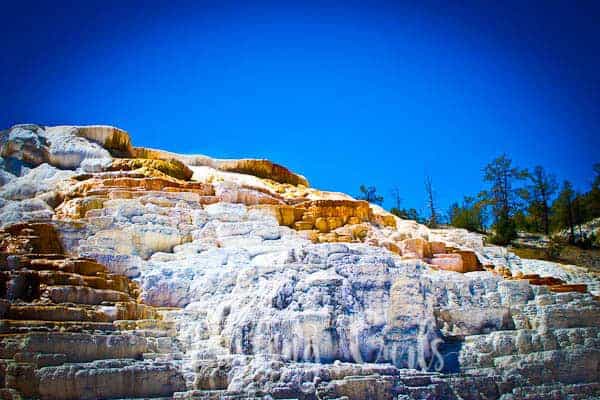 6. Give yourself 2 or 3 days
It's easy to think you can do Yellowstone on the way to somewhere else, but I really think that you need two or three days to soak it in.
Unless you live nearby, Yellowstone might be something your family visits only once. You won't see the things that are there in other places. SO, I'd give it a couple of days. We stayed 3 nights this last time. We probably could have done it with just 2 nights stay, but 3 made it more relaxing.
Also, we were there during peak summer season, so there's always extra time spent looking for parking, etc.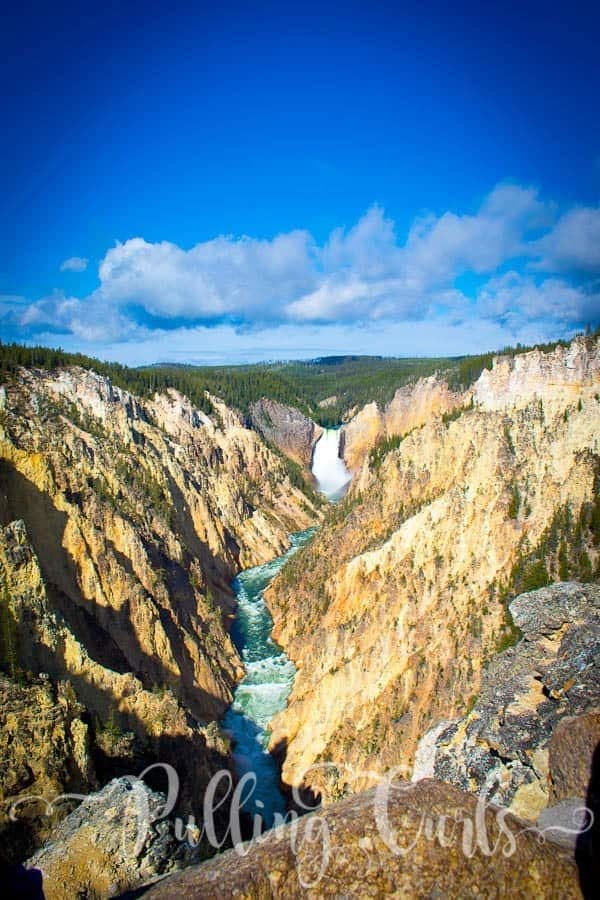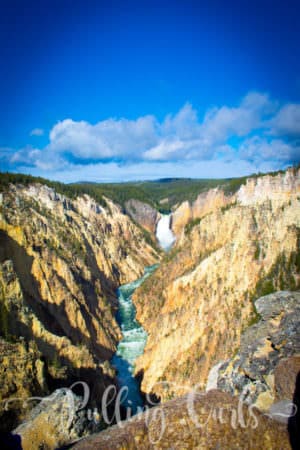 7. Food isn't too pricey
When you see that your hotel room is heading to $300, you might be worried that the food will match it at price, but we didn't find that.
We ate at the cafeteria and grills. Most often our bill was in the $40 range.
Portions were nice and large. We often split (especially at the cafeterias) which helps the budget (as well as not throwing food away).
The Yellowstone stores (they used to be called Hamilton stores) have tons of snacks and treats in them too. Pricing was similar to that of a full price grocery store. Not bad at all.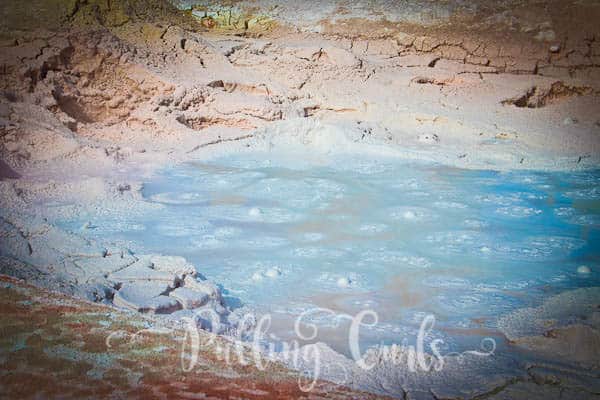 8. Totally unplugged
We didn't have much cellular service, very little data. I found that I could get a little bit of data early in the morning before other people were getting onto the network.
But, we were pretty much unplugged.
Which has its good and bad qualities, am I right? 🙂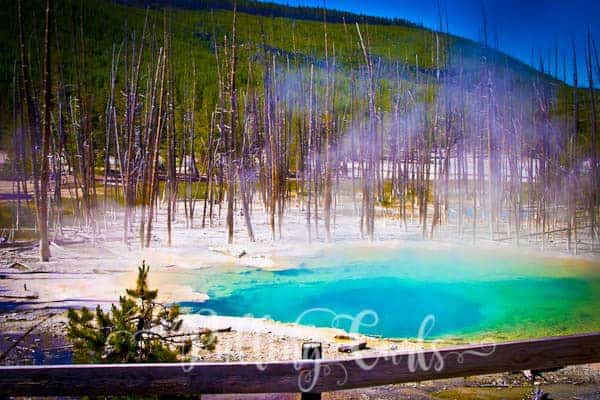 9. Good car
It is clearly a lot of driving. And a lot of it is not near civilization. There are gas/mechanic shops within the park. However, if you're going to head to Yellowstone, you need a decent car. The end.
I would 100% recommend a tune-up before you head to the parks.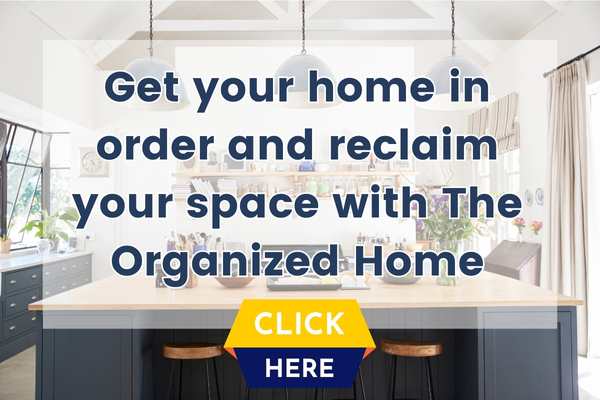 We drove out to Gardiner one day and gas was about 30 cents less than in the park, so we were glad we filled up. 🙂
10. Bring a cooler and picnic lunch it
Sure, food isn't crazy expensive, but there are a lot more picnic sites than there are dining areas. Plus, it's fun to picnic together!
Our cooler/food box usually holds:
Rolls (I find they get less smushed than bread in our car)
Cheese
Ham
Mayo
Mustard
Fruit
Pringles
Dessert of some sort.
I usually make sure everyone's water bottles are filled before we leave the hotel that way we can just drink out of those (btw, my husband and I had these and they kept the water so cold and yummy!).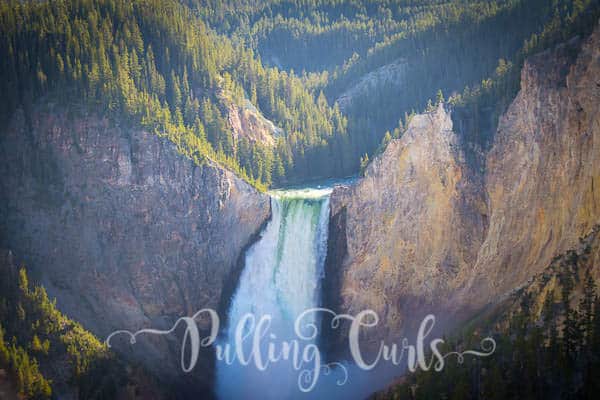 Ok, before this post gets too long I'm gonna give you the option to get 5 more tips sent to your inbox. It includes where the best places for finding animals are! It also includes how to see this hidden gem: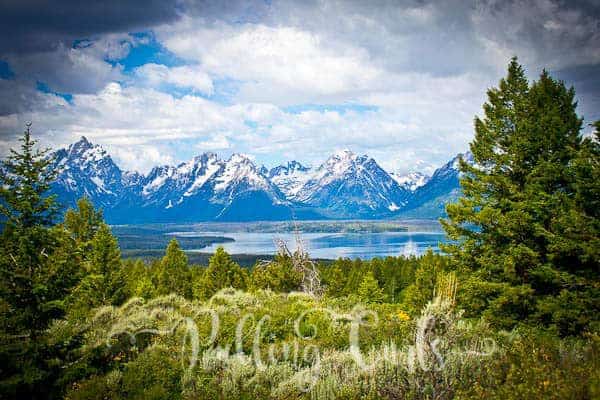 [thrive_leads id='29329′]
And be sure to check out my other travel posts — tons of good info there!
For more national park ideas and information, visit my post about Kanab and National Parks in southern Utah
[pt_view id="672b576eab"]