I'm so gangsta'.
Anywho, lots is going on around here this month and I'd be sad to not share it. Or at least get it down.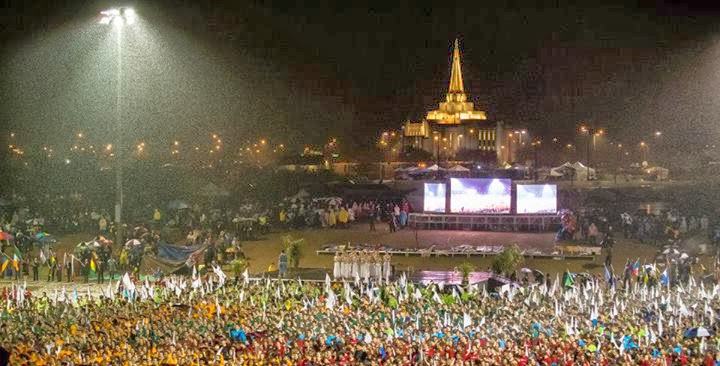 El Presidante just finished up his play. I was so glad he was able to do it. Last weekend he had the Gilbert Temple youth celebration which was a lot of fun, even in a complete downpour, more on that another time. Proud of him. This one is learning how to take responsibility. We're watching High School approaching out of the corner of my eye and I'm wondering/hoping if all my Love and Logic this year is going to pay off. Fingers crossed.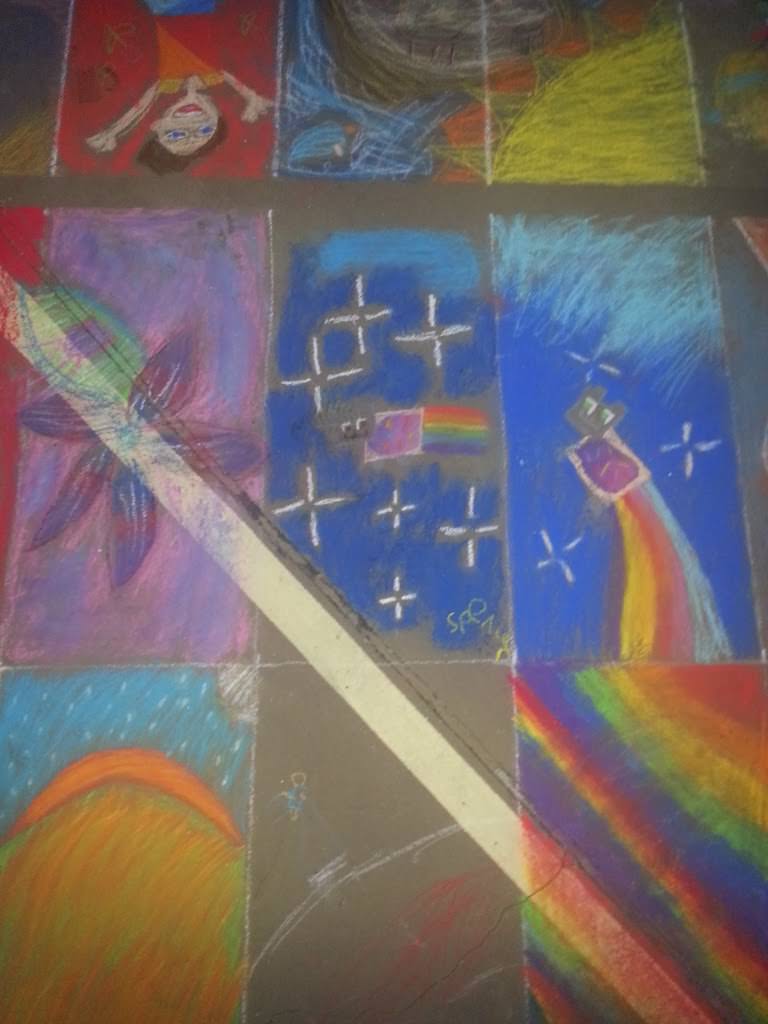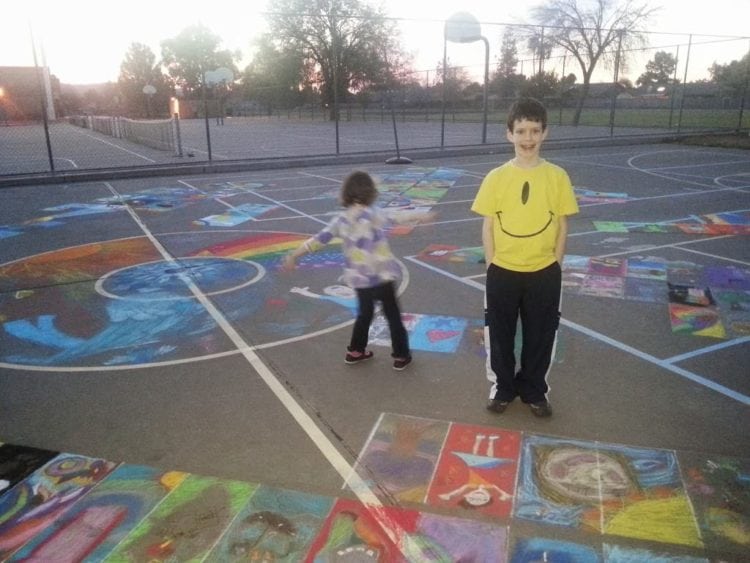 Mr Middle and El Presidante just won a Lego set for reviewing a lego set online. You can't even imagine the anticipation as that thing approached our house. Daily fedex tracking. If only it updated minute-ly. 🙂 This also did a really cool art thing at school this past week. At the book fair he got a Lego Yoda book, and another one called House of Hades… should I be concerned? He has also learned to spell h-e-double-hockey-sticks on his calculator. We are working on catching up on some missing assignments with Love and Logic being painful for both of us right now. I think we're done as we approach spring break, and hopefully we've learned a lesson. Fingers crossed.
Princess P is such a little helper at home. We are having a good time learning to do our jobs and being responsible for things. Right now she vacuumes about a 4 foot spot in her room, she sorts her laundry, and helps fold her pajamas. She also cleans off the table in the morning. She is still loving preschool and is VERY excited to go to Kindergarten next year. I love this picture of her organizing her craft drawer. Looked pretty good, if I do say so myself. Oh, and that's a picture of her with our swiss chard. It's big. 🙂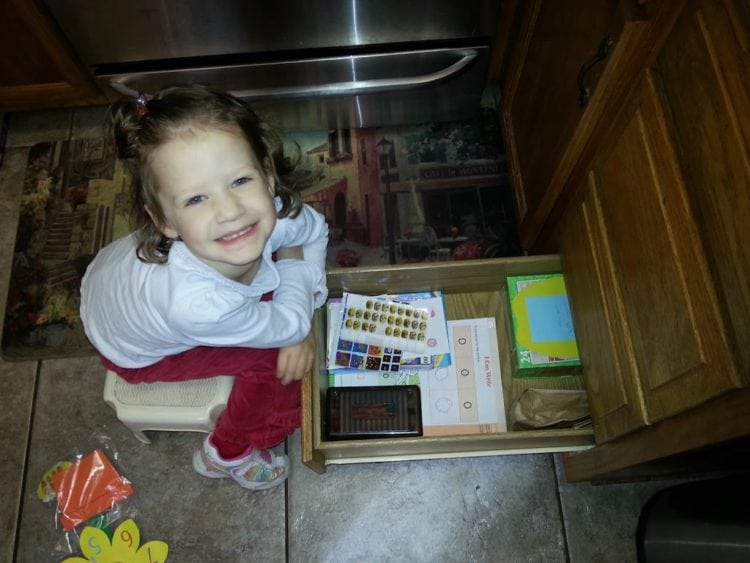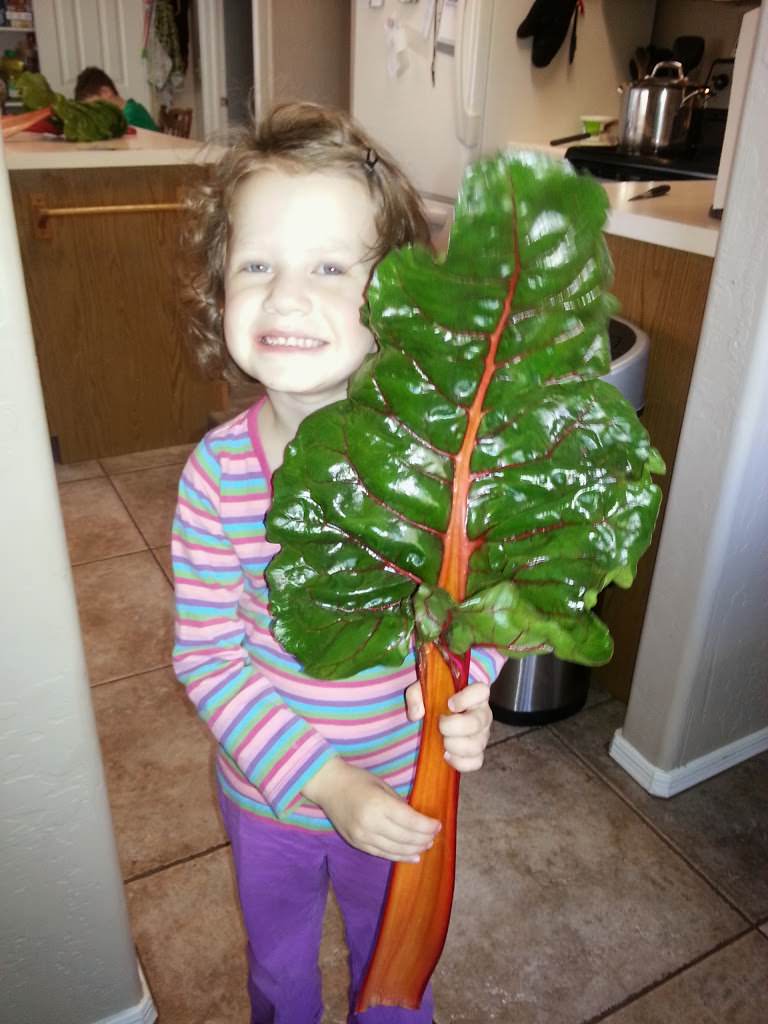 Drew is finishing up his musical this weekend. He had a fun surprise on Thursday when his car door, all of the sudden, wouldn't shut. It looks like it's latch is broken, and we can't get a new one until Wednesday. Drew has rigged up a dukes of hazard type set-up if he has to drive short distances. We're classy like that. Drew has big spring break plans and mostly wants to enjoy a little time not conducting the musical. 🙂
I'm just eating bon bons and watching my soaps all day. I've heard I'm on the ballot for PTO co-president next year but I'm pretty sure I wouldn't do something like that. We had to get a new garage door opener yesterday, so I'm more then thrilled about that. Princess P kept telling the guy he talked funny. Not awkward at all. The carnival is steadily approaching and my keyboard sometimes sends me messages to SLOW DOWN. Lots of emails being fired off from this desktop. As if the cherry on top, I have jury duty next week. Thank you civic duty.
Anyway, life just chugs along. Happy to say we are all, currently, intact. I hope you can say the same at your house!