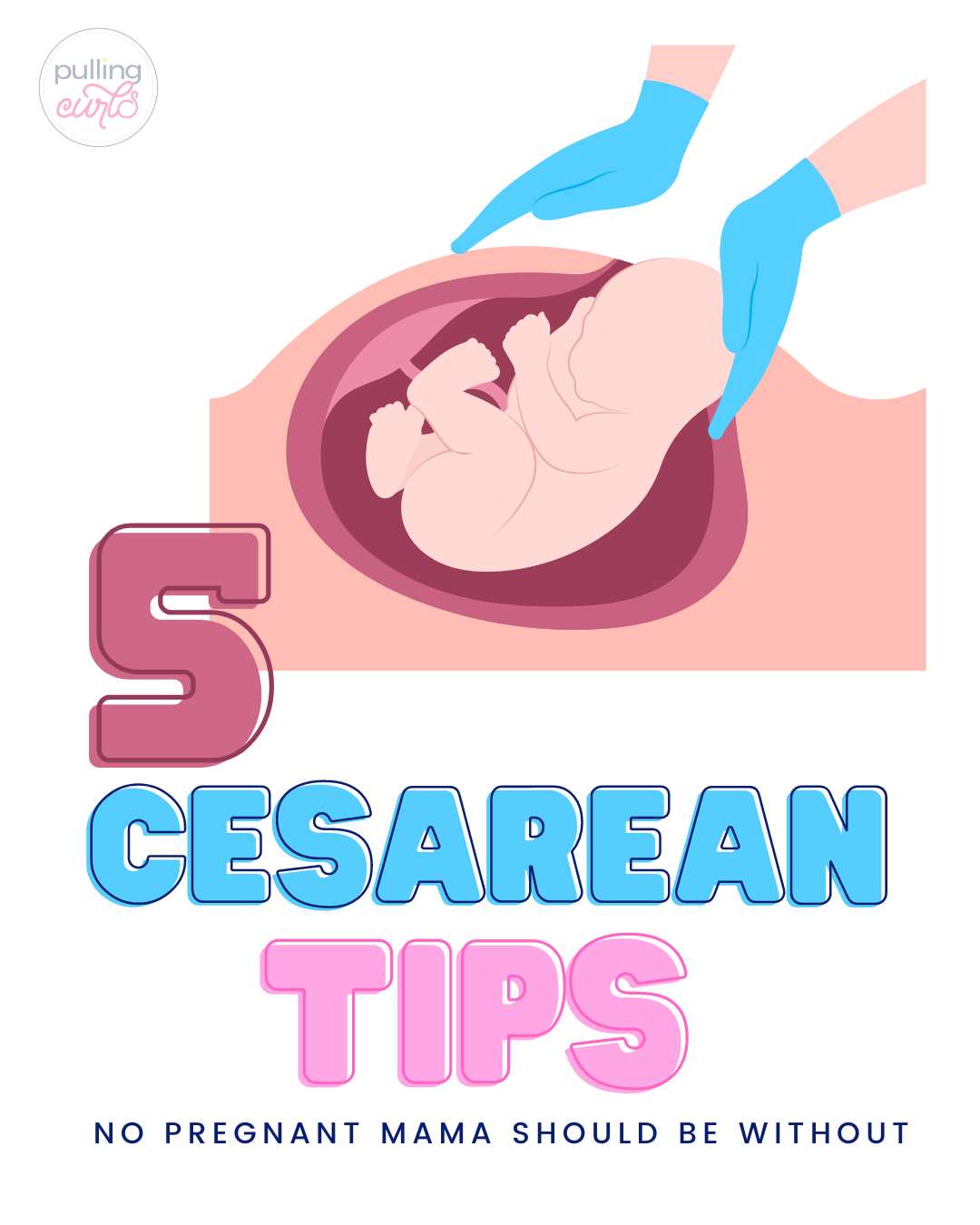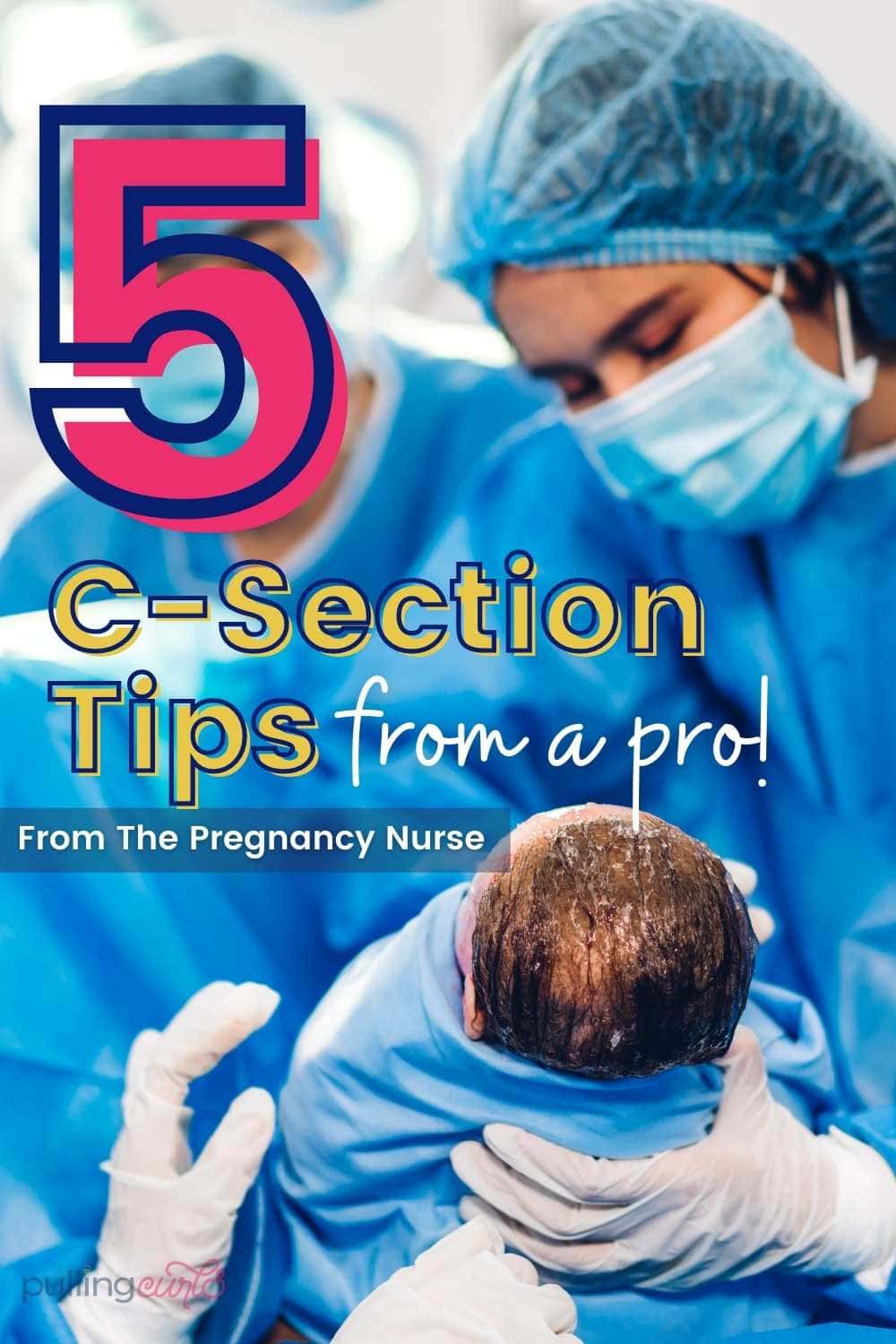 Having a C-section can feel really scary. Will you be left cut in two like a bad magician's assistant or will it be easier than a vaginal delivery? So many unknowns! I've had a lot of people emailing me asking for c-section tips. And you know me, I love to give what the people want! Here are 5 C-Section Tips that might ease your mind a bit: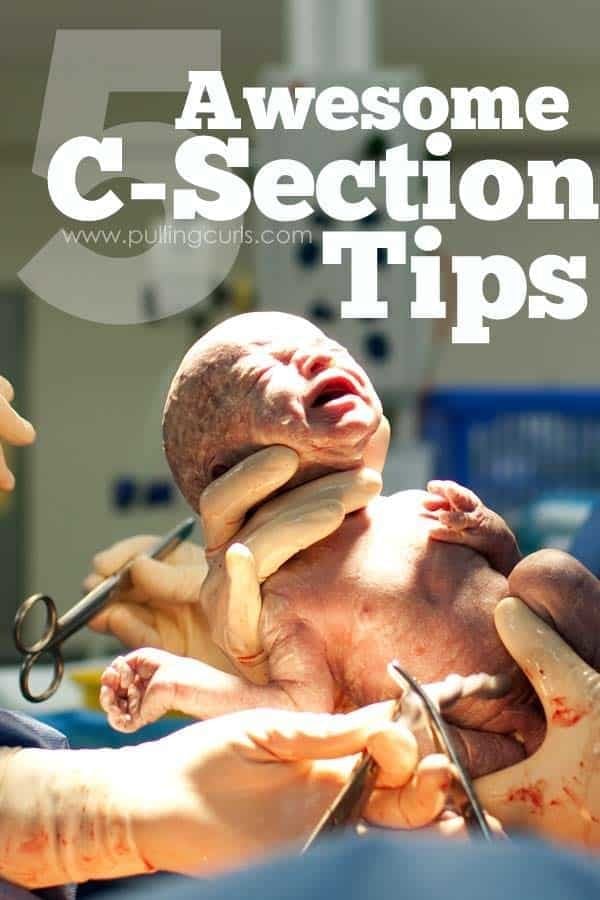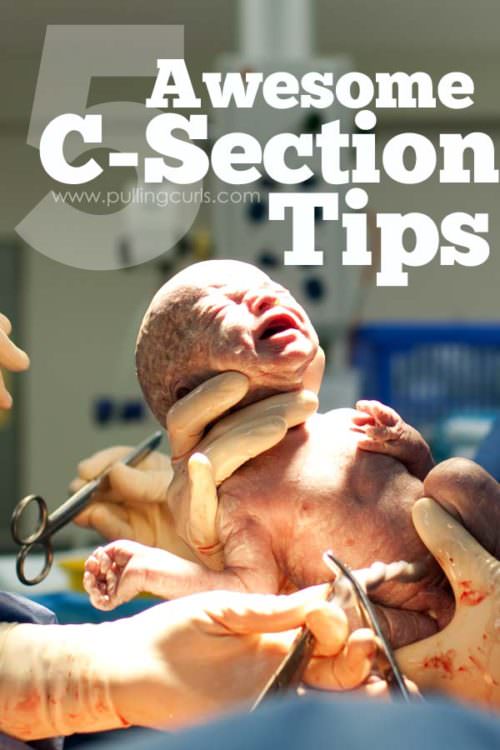 First off, hello! I'm Hilary — many people know me as The Pregnancy Nurse 👩‍⚕️. I have been a nurse since 1997 and I have 20 years of OB nursing experience, I am also the curly head behind this website Pulling Curls and The Online Prenatal Class for Couples. 🩺​ After being on the team for hundreds of cesarean sections, I'm here to give you some AWESOME info!
First, be sure to sign up to get my free hospital packing list — get in the know on what to bring!
And, don't miss the 4 things you need to bring in your hospital bag for a scheduled c-section, and my c-section facts.
I also had a great podcast lately with a friend who had a great C-section:
C-section Tips (from a labor nurse who knows):
1. 33% of all deliveries end in a cesarean section. That means a few things: A) A lot of people have them. It's likely you have a friend or four who you could talk to about it before you go in for your surgery. B) We do them a lot. We create a zone of frequency and sequential safety that allows it to be a very safe procedure. Yes, it does come with risks, but because we all do it frequently, that really helps.
2. Most cesarean sections are done as a lower-transverse incision. That means that your scar will be below your bikini line. It's usually done where your body naturally folds right there.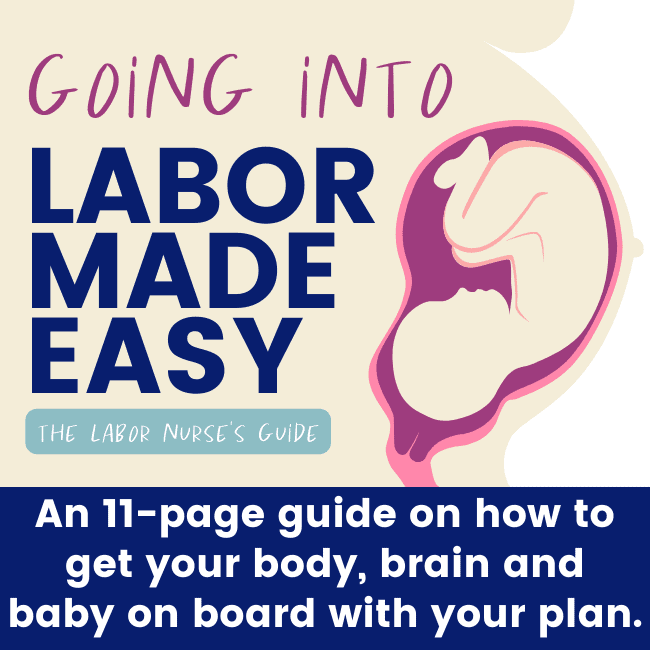 3. Before your surgery we will need to give you a shave. You are welcome to do it at home, but otherwise, we will just shave the top part of your pubic hair. The area above the incision line as well as about an inch or so below. BTW, if you're planning to do it at home, something like this is helpful — be sure to use a safety razor- it's a blind process. 🙂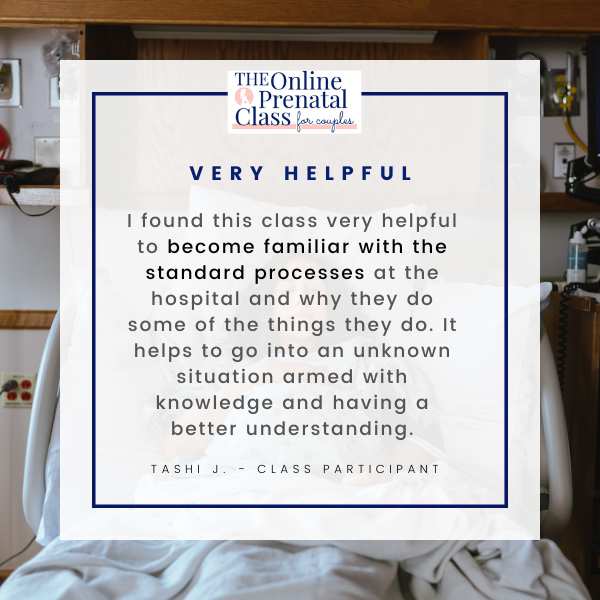 4. Most c-sections are done with spinal anesthesia. To you, that will be almost the same as an epidural (and if you already have an epidural, they can usually just use that), but there are differences on the anesthesiologist's end. You get numb very quickly and stay that way for 2-3 hours. I have a post on my sister site about the epidural vs spinal you might enjoy.
5. Emergency C-sections (which are fairly rare) are usually done under general anesthesia and your partner will be unlikely to come into the room with you during the surgery. But, the baby comes right out to see him after delivery. Again, SUPER rare, but just an FYI.
Bonus tip: Nurses understand that you are scared. We want to answer questions and be a support to you. There really is no reason to put a brave face on with us. We're there to help!
Related post: Cesarean scar pain in pregnancy
I bet you have a lot more questions about c-sections, which is why I wrote an online prenatal class that has a full chapter JUST on C-sections! SO many classes are taught by people who really don't have much experience with cesareans, and I have found it to be REALLY important (even if you're not planning on one).
My class includes things like:
Reasons c-sections happen.
What happens to you before, after and during the procedure.
Why you'll feel cold.
How much pain you'll be in after.
And how to handle it are all covered, plus tons more!
All the great tips from a 20 year experienced L&D Nurse who has seen a lot of C-Section recoveries in her time. Save 10% with code PC10!!!!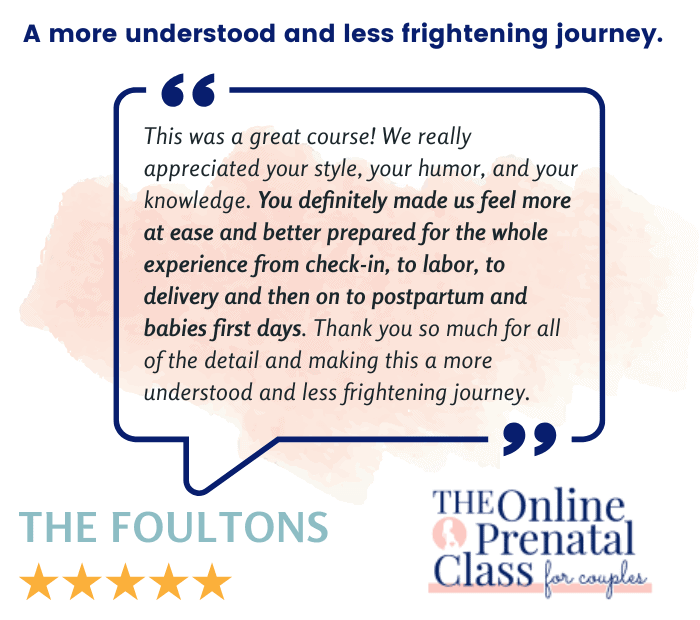 Or, if you're not quite ready for the full class, check out my free prenatal class — It's your first step towards being your own birth boss.