Drew and I are experiencing a similar situation to what we experienced 4 years ago. It's eerily similar. I'm trying to really take hope from the posts i had back then. Here are 6 things I learned that I'm trying to keep close to my heart during this upcoming time period. Life is hard, sometimes just holding a few things close helps me keep my vision intact.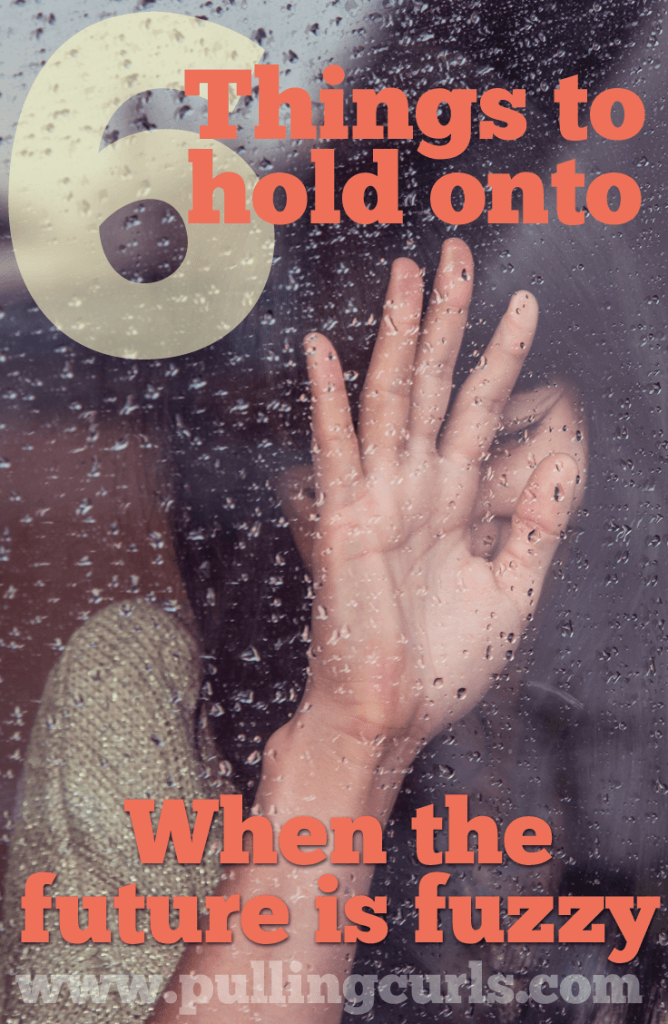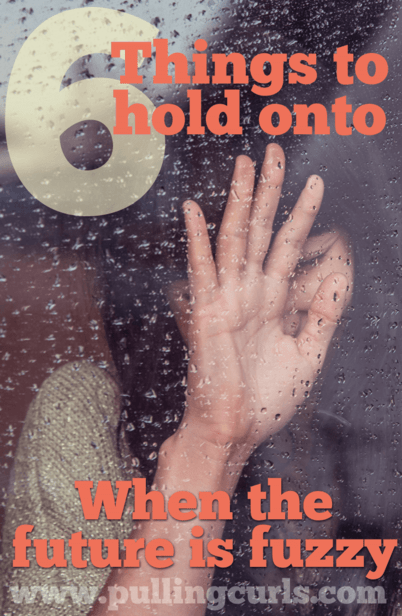 Life is hard. Remember these:
1. You're where you are right now, love it. I remember my friend, Angie, telling me that time would go by quickly and I'd miss California all too quickly. I spent an awful lot of time crying in my room 4 years ago. I'm trying not to do that. I'm trying to LOVE it here. I already do, but I don't want to miss out on the good times here because I'm too busy being nervous about our future.
2. God built us a home. I'm not saying he built THIS home,but he built us A home, and a school and a job and a masters degree — all for us. Yes, he drew us right up to the edge of my psyche before we had it all, but he was building it all along. In reality, the home we did buy had only been on the market a couple of days before we bought it. The bricks just needed to fall into place.
3. God is mindful of us. Sure, this goes right along with #2 — but it's easy to feel VERY alone, and sad, and hurt. God wants us to be happy. No reason to wallow.
4. We are OK today. I am a forward thinker. I need to realize that we have enough money for the month ahead of us. We also have a TON of food storage that can help us during this time (also to eat down in case we move). Time to get creative with ingredients! 🙂 I find the phrase "sufficient for the day is the evil therein" in this type of situation. Sometimes you just have to worry about TODAY!
5. Push the anxiety to something productive. With the chance of a move in front of us, and my ability to organize things to an inch of their existence, I need to make sure funnel my energies. Throw things away, organize, get stuff in bins. SO. FUN!
6. Remember to #bekindandhavecourage . It is really easy for me to REALLY mad a SO many people at this point. That doesn't do anything. I need to be nice, not focus on the negative and have courage for what the future holds for us.
Life will go on. I remember sitting on my couch and having that realization that my life was fairly the same, just at a new destination. It's hard not to be anxious and worried, but hopefully these 6 things will help me stay sane, and away from the Kleenex box. 🙂
If you're interested in more of our job loss journey — check these posts out!
[pt_view id="5181c916c7″]