I get a lot of emails.
And I mean a LOT of emails.
And I like a lot of it, but I get a ton of email asking me how I am making so much money blogging and this mom would like to do it too so she can stay home with her kids.
And I really hope that you can. It IS possible (I went from almost zero to almost $3,000/month in about 18 months), but there are some things that you need to really like doing to be able to run a blog and make it profitable -or be a successful blogger. I thought this would be a good checklist for people considering it:
[thrive_leads id='52234′]
1. You need to enjoy writing.
I actually wanted to be a writer in my 7th-grade career class (where an Osmond came to speak, no lies). When I graduated from nursing school, they asked us what our dream job would be and I said mine would be to write for ER. I love writing. I like getting out my thoughts and feelings and crafting it in a way to make people feel something. Not just writing, though, you need to enjoy editing and formatting. I REALLY like it. If you don't really like writing, this may not be the plan for you.
2. You need to enjoy photo editing.
The #1 thing that kicked my blog up to the next level was the photos. Turns out I used to have a photography business and I REALLY like fonts and putting them on photos. I used to be a really serious scrapbooker and making these photos fills my creative need. I love colors, fonts and finding an image that will make a blog post pop. If you don't think photo editing is in your personal bag of tricks. This may not be the plan for you. ETA: I'm not saying you need to know and love Photoshop, there're plenty other places like Canva and PicMonkey that also make beautiful pictures!
3. You need to be willing to learn some basic HTML.
There's just a lot to fix and make it look right. I am a serious glutton for spacing and things looking right on my site. I've been making customized sidebars for certain categories (like Halloween or Pregnancy) and while it's been fun to design it can be REALLY frustrating to figure out the coding. If I hired someone to do all this for me I would lose a good portion of my income. I did pay for my theme and that's all coded for me. I do learn a lot from tutorials on the internet and I'm in groups where we help each other, and every once and a while I have to hire someone to do something that I just can't fix. If you don't have any desire to dabble in HTML — this may not be the job for you.
4. You have to type fast.
I'm over 100 wpm people. I love to type. I'll type along with TV shows while they're talking like I'm doing the closed captioning. And that's in my spare time. Grammarly sends me lovely little stats about how I compare with its other users. I type more than 99% of its users. Seriously. Between email, social media, and actual writing. It's a LOT. Love typing, or get better at it.
5. You have to enjoy social media.
I really loved Pinterest, long before I started using it. I also have a deep love for Facebook. I do NOT enjoy scheduling my social shares to go out, but I do enjoy talking with my audience and learning from their viewpoint. Social media is a part of the job. If you don't enjoy it, this may not be the job for you.
6. You have to be willing to put yourself "out there."
People say HORRIBLE things about me. They comment on my blog, they say it on my facebook page or on Pinterest. I just have to let it slide off. If I took each of those comments personally it would crush me. Sure, I may have a little heart tug when I read it — but the longer I do it the easier it is to brush it off. Plus, I see other amazing bloggers (these two are favorites of mine — Overstuffed and Clarks Condensed) who also get crappy comments. If you're not ready to get some poop thrown your way — this may not be the job for you.
7. You have to have time.
I don't think it's a coincidence that my blog took off just as my youngest started 3 days/week preschool and I had Kindergarten firmly in my future. It takes a lot of time. This isn't a get rich quick scheme where you don't have to lift a finger once you have it set up. I post weekly (usually more than that), I'm dealing with brands and companies constantly. I seriously get SO much email. I am relentless about responding to each person, but it would probably make your head spin. If you don't have any spare time, and keep in mind you won't have any spare time once you get into this — this may not be the job for you.
8. You have to be organized.
If you're at home all day you need to use your time wisely. Some people really need an office environment to thrive. If you aren't organized and aren't self-motivated, this may not be the job for you.
---
BUT, if you have those things blogging has been SO good to me. I love it.
I feel SO blessed that it's working for us right now. And just so this post isn't insanely negative I wanted to share the top things I love about blogging;
1. I am kind of a big deal to a few people. I like the fact that I can type things and people listen. I like that. It feels good, and I don't take that trust lightly, at all.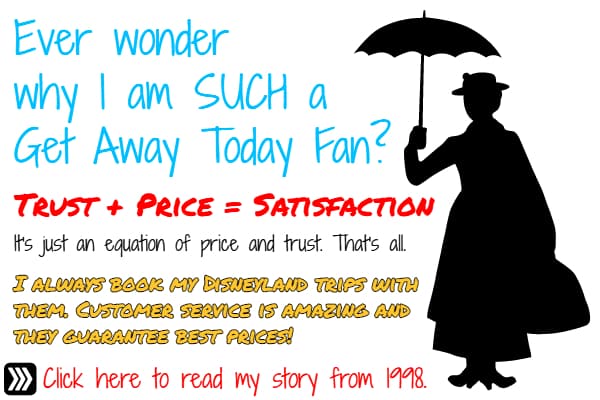 2. I'm feeding my family. Such a blessing. I thank God for it each and every night right now.
3. I can stuff it into the nooks and crannies. While I probably work 20-30 hours/week on the blog right now it can flex and move as I need it. I can type posts early in the evening or late at night. The time that I'd usually spend wasting it in front of the TV I can write posts. Love that.
4. I love connecting with people. I named a few of my favorite blogs already, but I really like that part. I've met so many smart women through blogging.
5. I really like the work. The things I mentioned up above are all things that I love to do. I love to write, design, do social media. I even like figuring out a jigsaw of HTML every now and then. It's like it was meant for me.
And I still have my "real" job as a nurse that I can fit around it.
So, blogging is great. Check out all my other blogging for income posts, but I just want people to be realistic about what they're jumping into when they think it's the way for them.
And if it is the way for you, I wish you the best of luck!
**ETA: Luck is probably the #1 thing you're going to need. I had some posts hit big in the beginning which fueled my vision to see it forward.
---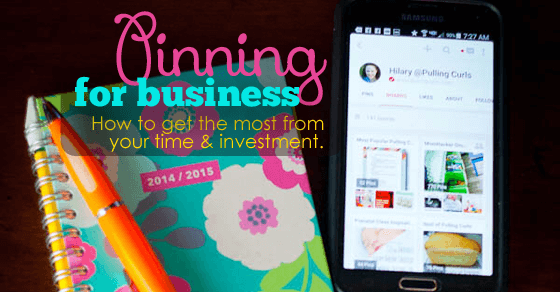 *If you liked this post — you might also like my post Pinning for Business**