I had been off track with menu planning. I was eating whatever was in my pantry because I thought we were moving. I still think we're moving, but it's too hard to think up something new every day. I cleaned out my recipe book the other day and it's time to get our groove on. Here're 8 recipes sure to titillate your tastebuds. Ok, maybe not for sure. But either way it's dinner on the table with my August 2015 Menu Plan: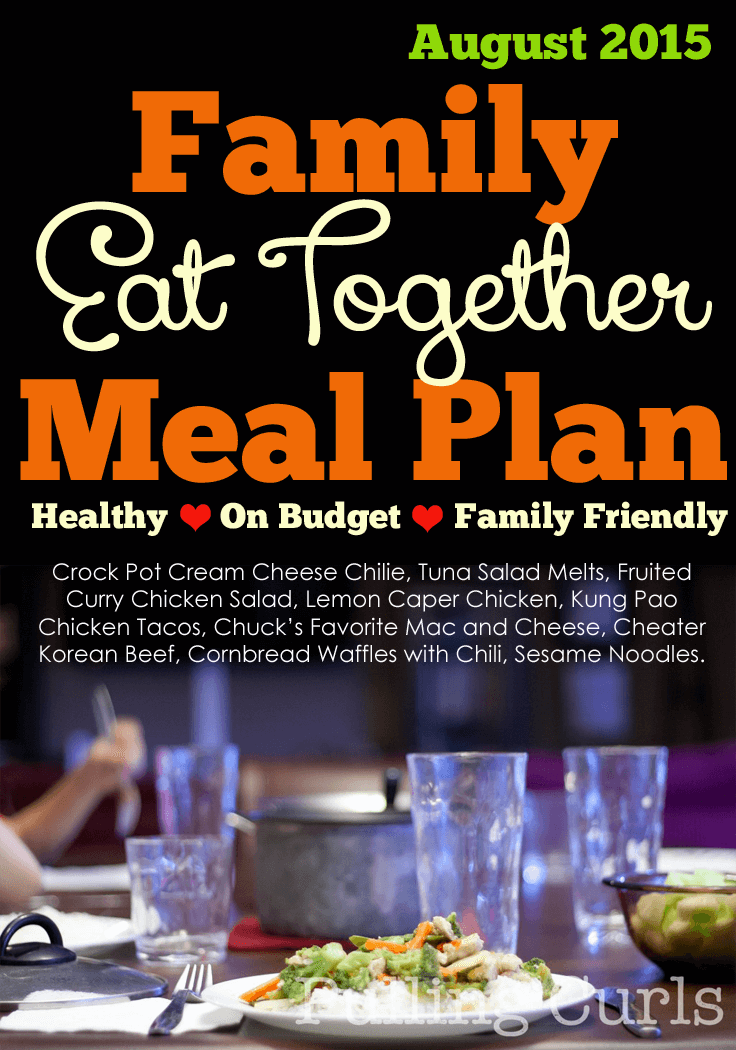 Crock Pot Cream Cheese Chicken Chile — a quick and tasty crock pot meal. We're having friends over tomorrow night, and they'll be eatin' this over some Fritos. Yum.
Tuna Salad Melt — this one's a funny one where they mix tuna with garbanzo beans, but my family really likes it. Who knew? I'll need to grab tomatoes and spinach, I've run out of both of those.
Fruited Curry Chicken Salad — This one sounded weird with fruit and raisins and chicken, but it's really tasty and a great meal to have if you don't want to heat your house up (and I really don't — it was 117 here over the weekend!)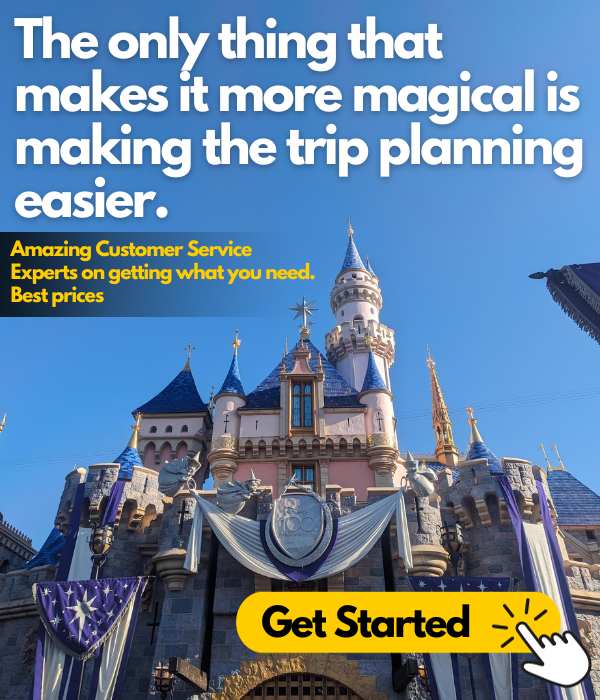 Lemon Caper Chicken — I'll probably have this with some Naan bread and some frozen veggies. My kids REALLY like capers, and this is a quick and easy meal!
Kun Pao chicken Tacos — we all really like these. It's not too spicy but different, and I think my kids will eat anything in a tortilla.
Chuck's Favorite Mac and Cheese — We have a ton of Macaroni, still, in our pantry — so this is a great way to eat it up! This one has plenty of protein in it with the added cottage cheese!
Cheater Korean Beef — Just like Bulgogi, but made with ground beef and not nearly as tasty. But, it's a nice substitute and my husband, who lived in Korea for 2 years, likes it. In for the win.
Cornbread Waffles with Chili — this is a quick dinner if you have canned chili and cornbread mix on hand. The kids really like it, as the cornbread gets nice and crispy in the waffle iron.
Sesame Noodles — A great way to eat up some of the TONS of spaghetti we have, along with some of the TONS of peanut butter we have. SO fast and easy, I mix up the sauce with my hand blender.
So, even though we're eating out of our pantry we're still eating well and adding a few things here and there. I must say the pantry is MUCH barer than it's ever been. I've also realized we can live with less in our pantry. 🙂
Check out some of my other menu plans (you can also see all my recipes and menu plans here)
[pt_view id="466b7fd89c"]