This shop has been compensated by Collective Bias, Inc. and its advertiser. All opinions are mine alone. #LoveAmericanHome #CollectiveBias
It is basically as hot as the sun here in Arizona right now, we've been in school a couple of weeks and even 2 weeks before that I was hauling to band camp. If you've had a teenager, you know that feeling when they plop down in the car by you.
Oy. Vey.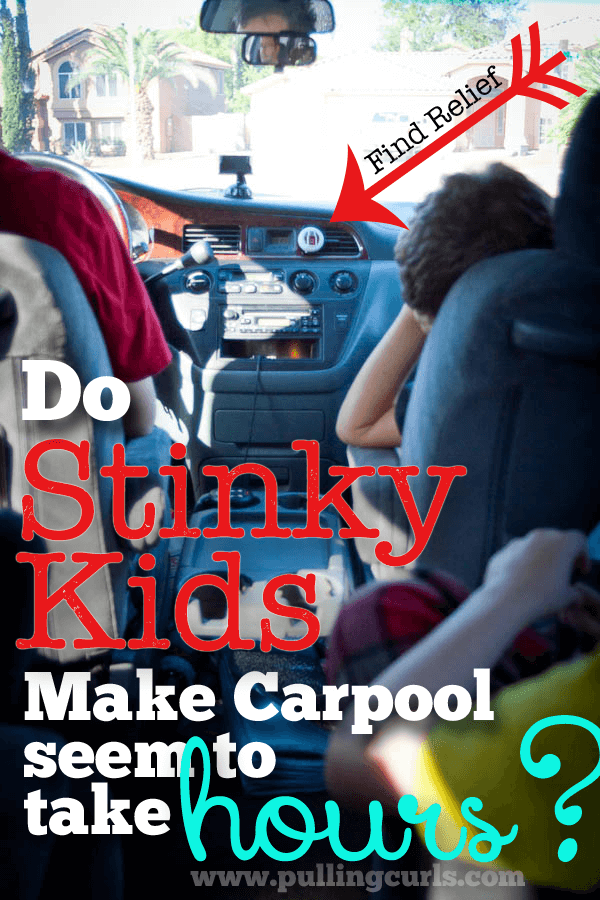 Why is it those after-school stinky carpools seem to take 12 times longer than when everyone is fresh? Yikes! I finally found something to give me the Zen fragrance I'm hoping for. Or at least a little happy place.
Enter Yankee Candle® Smart Scent Vent Clips or Car Jar Ultimate: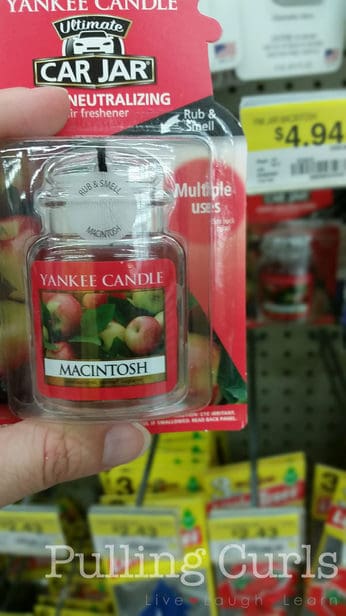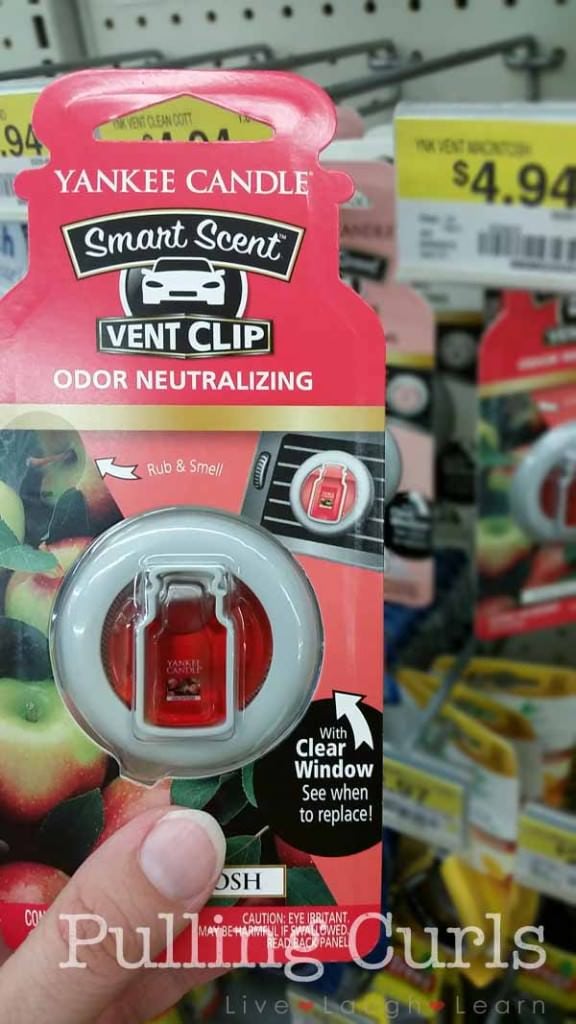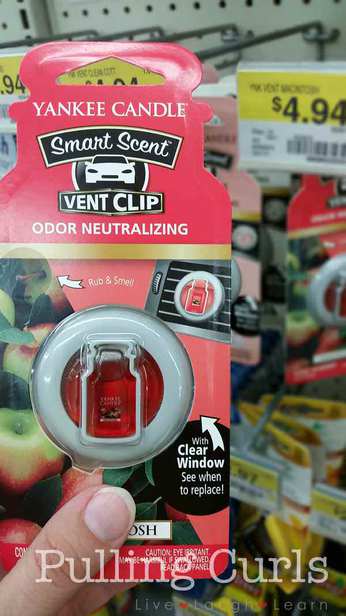 You can find them in the Auto Fragrance and Air Care section of your local Walmart: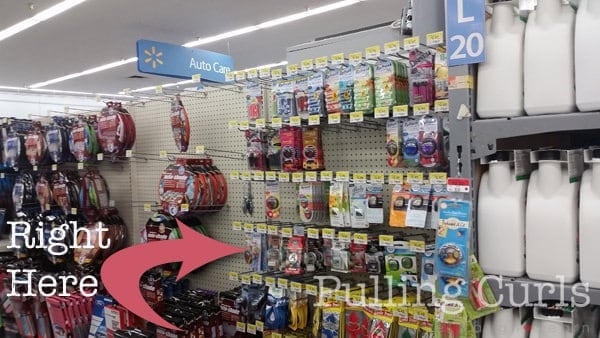 At my store they were priced at $4.94.
BUT the proof was in the pudding.
First off, the Car jar doesn't just HAVE to go in the car, you can put it on your desk. Check how cute its tiny self is: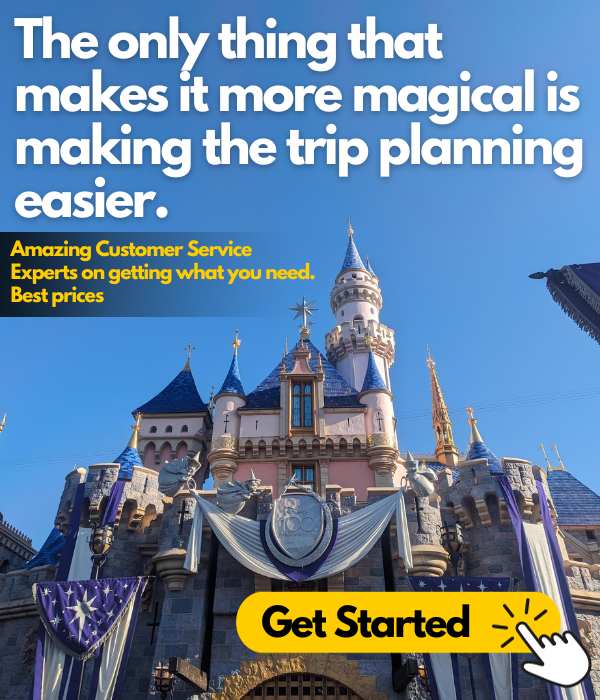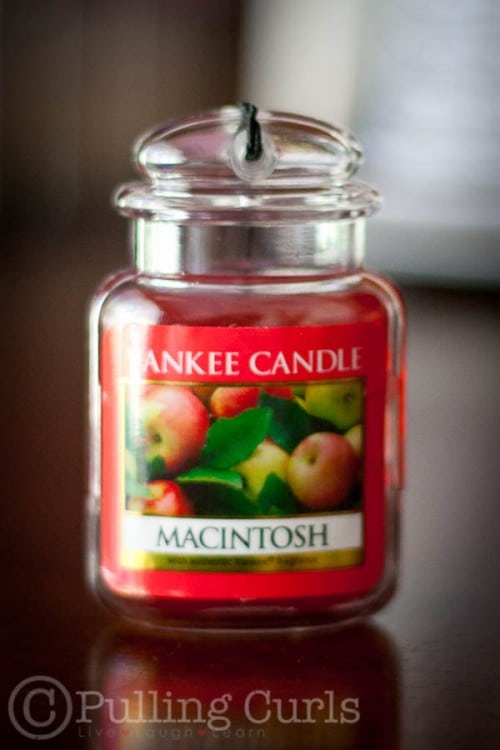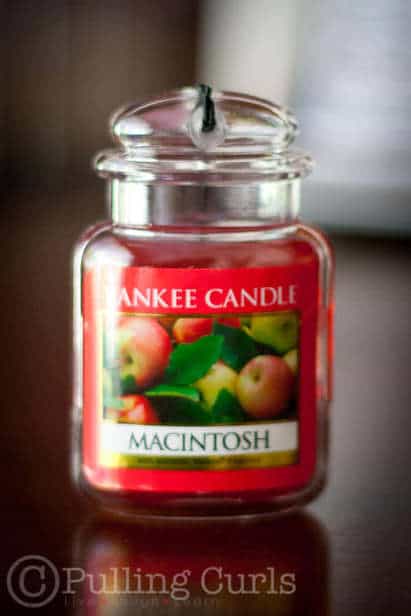 It also has a nice and stretchy cord you can hang it fron your rear view mirror — I still think it's pretty adorable hanging there. A tiny candle jar (the actual jar is made of plastic and it has some small vents on either side to let the fragrance out).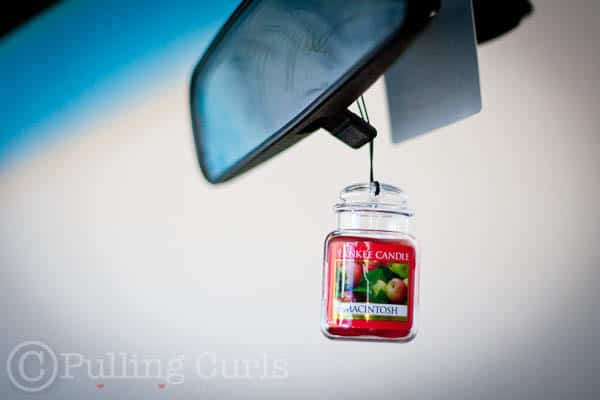 Then, there's the vent clip. It just clips easily onto your car vent — like so (be sure to follow directions on all their products):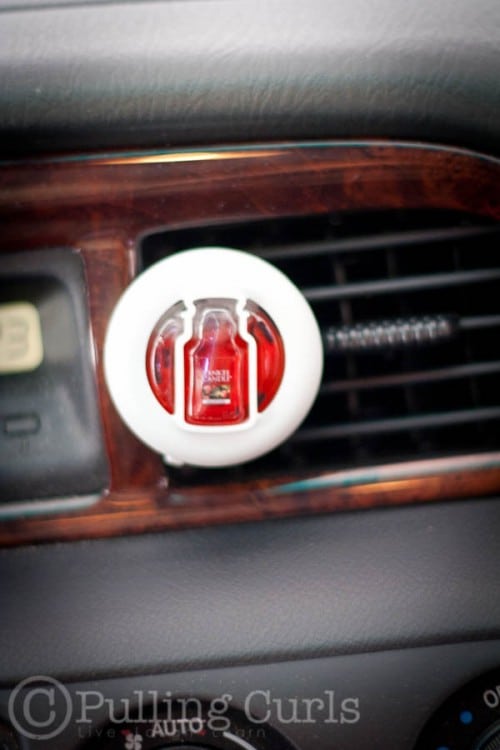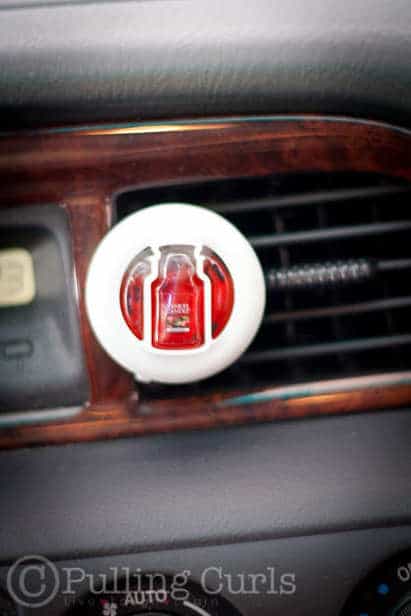 I actually prefer the vent clip variety in my minivan more as it seems to disperse the fragrance better. Did you see the packaging on the Vent clip. That's right, Odor eliminating! so, it's time to put it to the test.
One hot and sweaty marching band kid enters the car. Bringing with him the sweat of a 6 am marching band practice, compounded by walking class to class throughout the day in 110-115 degree heat. And. Well, he still smelled. but within a few minutes we were back to air that could be breathed without an EPA sticker. 🙂 I also find the fragrance to not be overwhelming as I often find from other products. Just a nice subtle apple smell – -even when our vents are going full blast (which they mostly are in 110 degree heat).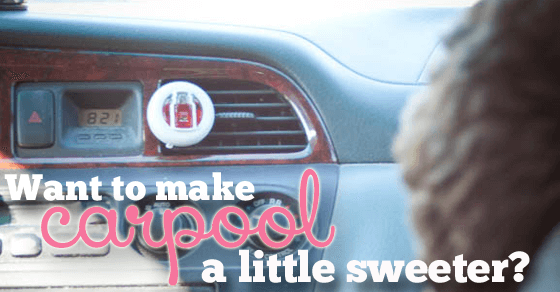 So, head on down to your local Walmart to check them out! You deserve it. Heavens knows you spend enough time in your car. 🙂 And while you're freshinging up the place, be sure to get those kids to clean-out the car every weekend like we do. It's like a second home around here. What's your favorite ways to get your kids to clean the car?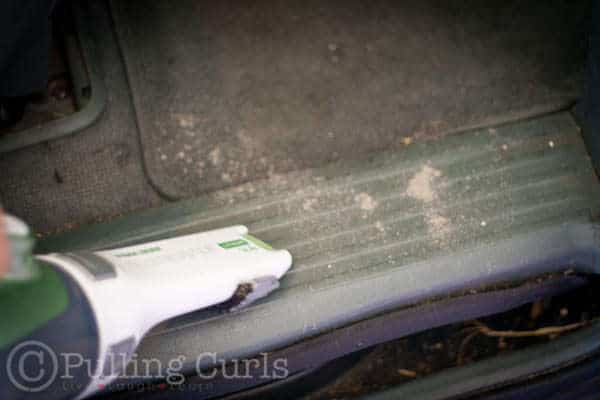 Here's my son using a small vac to tidy up the car last Saturday. Tell me how you keep your car clean and fresh smelling in the comments!
Big thanks to Collective Bias and Yankee Candle for sponsoring this post!
Check out my other MomHacker posts here:
[pt_view id="a38f28df64″]