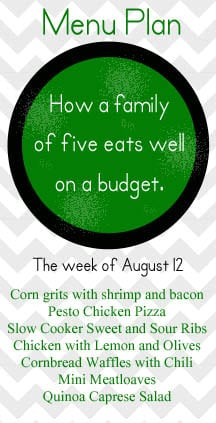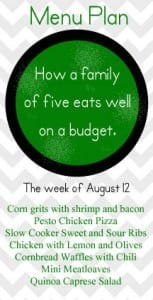 It's back to school, which brings HUNGRY kids! Time to make some great dinners for your families!
Here's what I have on tap: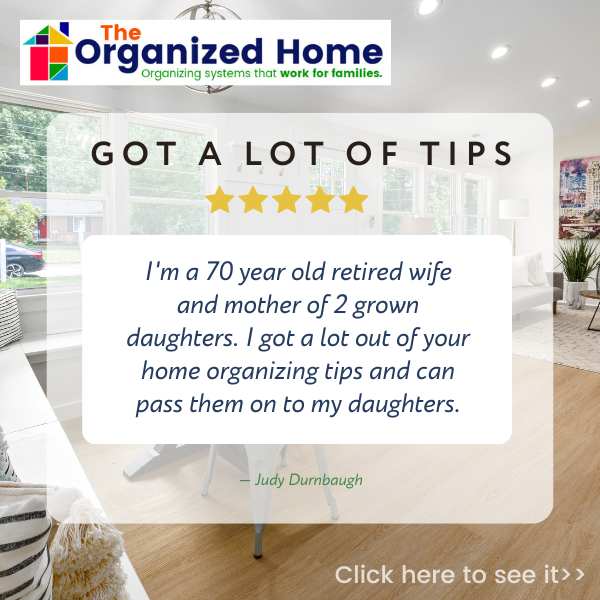 Pesto Chicken Pizza — nothing fancy. Pizza dough, pre-prepared Pesto Sauce, chicken, cheese, tomatoes on top. Kids love it, and I love the vitamins in Pesto.
Sweet and Sour Ribs — I've gotten pork ribs on great deals lately at the grocery store. I froze them and now it's time to have the slow cooker help me make dinner. It will be WONDERFUL to not have to think too much about dinner as the after-school tornado comes pummeling through. 🙂
Chicken with Lemon, olives and Rice — this looks different. I also got chicken legs on great deals over the summer. It's a great way to add protien to our diet, without increasing our cost.
Cornbread waffles with chili — always a kid-pleasure, and fills them up nicely.
Mini Meatloaves (same as a big one, only smaller cooked on cookie sheets so there's more crust, because it's ALL ABOUT THE CRUST! Probably with a baked potato.
Shrimp and Grits with Bacon — we loved it so much last time, I wanted to do it again!
Quinoa Caprese Salad — this one looked SO yummy for summer. I LOVE fresh Mozerella. I think everyone will like it!
And while I'm drooling over Caprese — check out this tasty Portabello Mushroom concoction. I think we'll have this one with some salad and bread.
So, it sounds like we'll be eating well in the coming weeks! I hope you will too!