First off, let me state CATEGORICALLY, I am a STRONG proponent of breast feeding . I think it is the A#1 best way to feed your child.  There are so many wonderful things about it.  I won't get into all that here, maybe another post.  But suffice it to say that I push breastfeeding hard.
But, there are times when breastfeeding isn't working – it didn't work for Conner and me (or any of my other kids).  And I didn't know it for days.  I had a constant screaming baby, bleeding nipples and emotions that could've exploded our 2 bedroom apartment.  I had been told that breastfeeding ALWAYS works.  I was not a labor nurse when I had Conner and I will say that it just doesn't always work.  here are 5 ways to tell that Breastfeeding ISN'T working.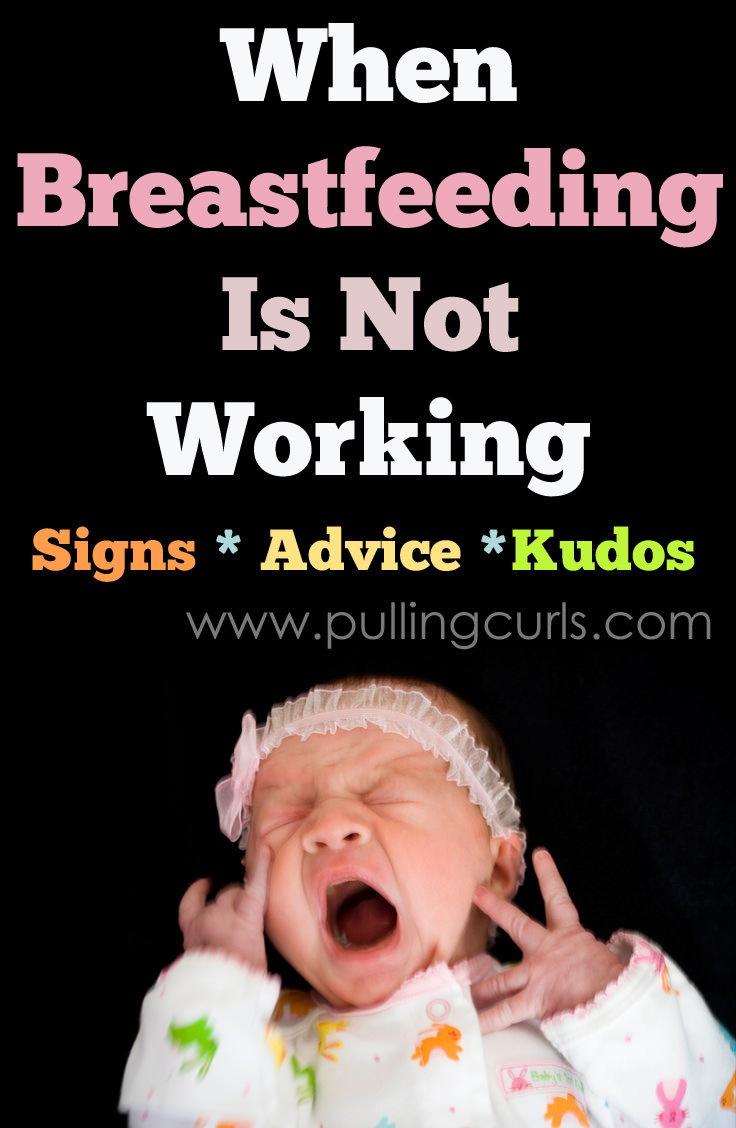 Good nursing is certainly helped by good products.  Two of my favorites are a good nursing bra, like this one.  Also good nipple cream, and a good lactation consultant friend swears by these.
1.  Wet Diapers
Babies should have 6-8 wet diapers/day.  Newborns should have a wet diaper per day of age up until they're getting 6-8).  If they're not producing that much, you need to think about what is not working.  There are reasons BESIDES breastfeeding, why this might be — but breastfeeding is something you should consider.  Babies poop should also start to change from the black tar to another color (depending on your feeding method).  These are my favorite newborn diapers, love the line that shows if they pee'd!

2. Engorgement.
On day 2-5 (sometimes longer) you'll feel your breasts "turn-on" and fill with milk.  If you don't feel that, they might not be filling up.  I get hot boobs, but I never feel them fill.  I never have them over-fill, they just don't fill.  Don't forget some washable breastpads while we talk engorgement!
Related post:  Need more sleep? – Check out Owlet Baby Care
3.  Milk.
If you pull them off, you should see milk in their mouth (once your milk has come in).  Make sure you use your finger to break the latch, don't just yank them off.  Babies tongues already look a little white, but if you SEE milk, you know you've struck gold.  Mind at ease.
4.  Weight gain.
I would guess most pediatricians will come let you do a weight every day to see if they're gaining.  At Kaiser (where I had my last 2 babies) they do a weight, let you feed, and weigh again — to see how they're doing.  If your insurance covers it, I think a lactation specialist is a great investment (even if your insurance doesn't cover it, check their cash price, the peace of mind might be worth it).  Princess P was such a great sucker.  I'd latch her on for half an hour and she'd go to town.  I thought for sure she was getting milk and it was GOING TO WORK that time!  She would lose weight instead of gaining — just because she was working so hard to suck with no reward.

I recently found the Hatch Changing pad that could make this REALLY easy.  BUT, if you're a strongly wanting to breastfeed, and the money isn't as much of an issue — I would check into it.  It allows you to weigh/feed/weigh in the convenience of your home.  It's super cool — check it out!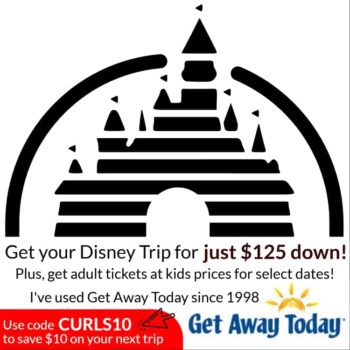 Also, did you know you can get a free breastpump?  AeroFlow makes it easy:

5.  Swallows.
This is actually one of the very best, and easiest ways to tell.  Conner never swallowed.  You need to have a quiet room to hear this one, but you'll kind of hear a whispered letter "C" sound when they swallow.  You can also, sometimes — depending on your position — see their Adams apple bob when they swallow.  Babies should swallow every 3-4 sucks.  If they're not, either you're not noticing it, or something is wrong.
---
If you're still pregnant, there are things you can do to prepare yourself for breastfeeding.  I also have a couple of online classes I recommend:
I have even found a great lactation consultant who does online consults (man, I wish those were around back in the day).  The price is SUPER reasonble!
The thing, with nursing is that the more you stress out about it, the worse the problem gets.  You're the cow.  You need to be healthy and happy to produce for your little wonder.  But, the worse it got and the more he cried I just felt like the biggest failure that God ever created.  The simple truth is that sometimes breastfeeding doesn't work.  It's a small percentage (although I hear it is on the rise), but it's true.
I say try, try, try, but if it's not working you're lucky that God gave us formula.  It isn't poison, it won't kill your baby and it may put your mind at ease remembering it's an option.
**If you do think a lack of production is your problem, I recommend seeing a lactation consultant.  There are things they can recommend to increase your supply (fenugreek, increasing fluids, I even tried Reglan).  But, at a certain point you may need to throw in the towel and do what works for you.  Some lactation consultants aren't very good at remembering that you aren't a cow, and you have feelings and a brain.  Take their advice as just advice.  You need to do what works for YOU (I had one tell me to wake up and pump every 2 hours all night… seriously, I cried the ENTIRE phone call with her and SHE told me to wake-up every 2 hours all night, yes. that makes sense).  Hang in there new moms.  It's a tough, long, journey.


Hilary is a nurse who has worked in various medical fields for the past 14 years, however, none of the information on this blog, should be substituted for the care of a physician. The information provided on this blog is informational only and shouldn't be taken as medical advice. If you have questions, please ask your doctor. Also, please don't delay contacting a physician due to something you have read on here. Pulling Curls doesn't take responsibility for your health. That's your job. We're just a nice read.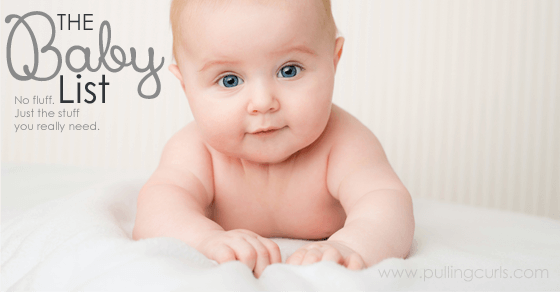 Be sure to get my newborn sleep tips, and check out other similar post below that:
Check out her other
pregnancy posts
: