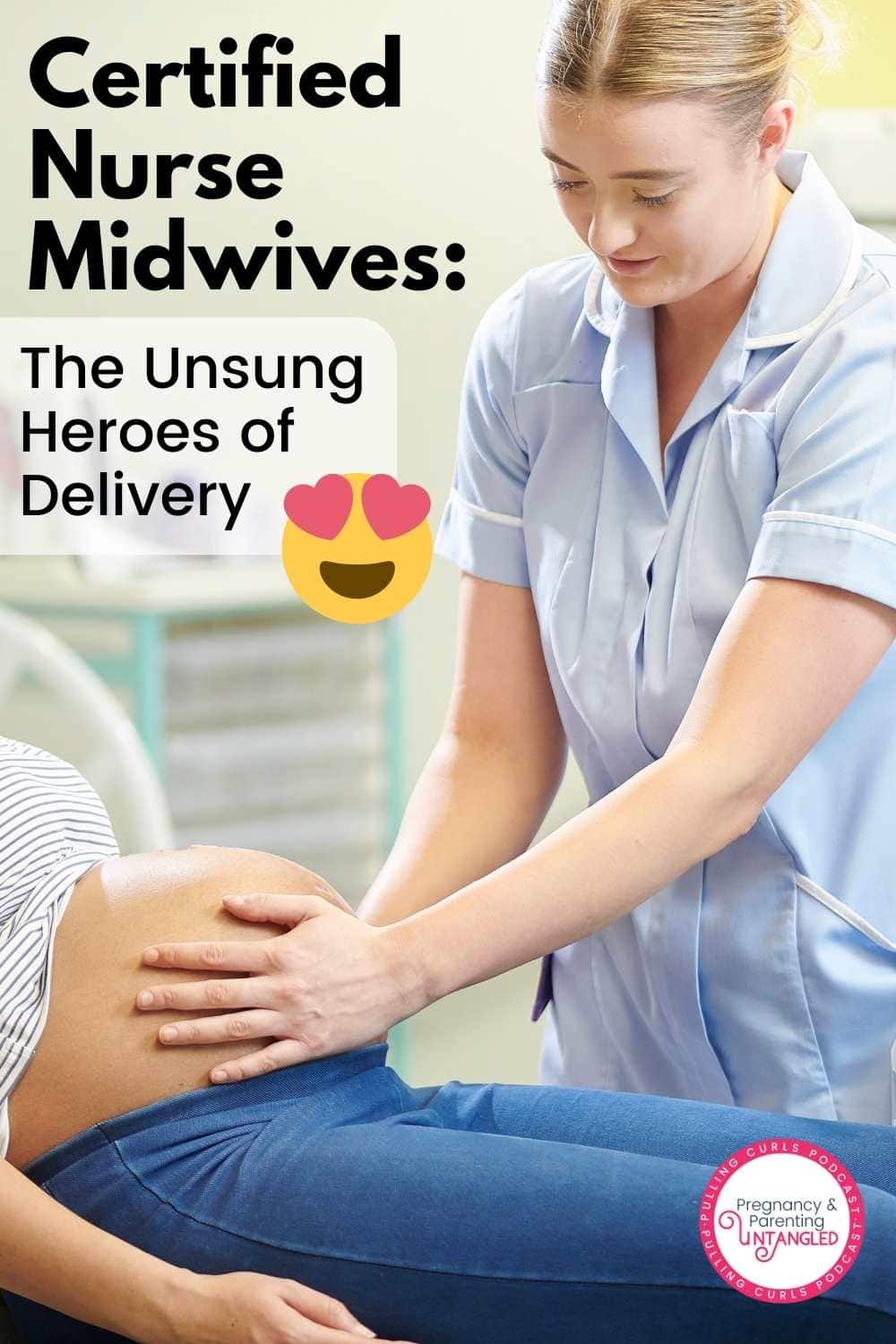 In this episode of The Pulling Curls Podcast, host Hilary Erickson explores the question of who can deliver your baby. She is joined by certified nurse midwife Juli Pyle to discuss the different providers that can assist during pregnancy and delivery. The conversation covers the role of midwives, the importance of having a knowledgeable provider present during birth, and the misconceptions surrounding midwifery. Juli speaks to the collaborative nature of modern midwifery practices and highlights the value of certified nurse midwives in delivering babies in hospital settings. The episode also sheds light on the training and qualifications of certified professional midwives and obstetricians.
Big thanks to our sponsor my hospital bag packing list — get it free into your inbox:
Today's guest is Juli Pyle (she/her) a certified nurse midwife who practices at a community hospital in rural Pennsylvania. Juli was a stay at mom for many years to five children before deciding to return to school to pursue a degree in nursing. She graduated from Colorado Mesa University with a bachelors of science in nursing degree in 2016 and then began her nursing career as a labor and delivery nurse. She quickly discovered that this was her true passion (as she had suspected since having her own children) and quickly gained a reputation for professionalism, compassion and expertise among colleagues and patients. She then returned to Frontier Nursing University to complete a Master's degree in Nursing with an emphasis in midwifery. In 2020, she graduated and began as a certified nurse-midwife at a small community hospital in central Pennsylvania where she has been since that time. Her focus as a CNM is to provide evidence-based education to all birthing families, give true autonomy and informed consent throughout their time with her and to share love, understanding, empathy and true shared-decision making. When not immersed in the birthing world, she enjoys spending time refinishing furniture, gardening, raising and breeding different types of chickens, hiking and vacationing with her family.
Links for you:
My post on the benefits of using a midwife.
Timestamps:
[00:00:00] Podcast discusses different providers for pregnancy and delivery.
[00:05:28] Licensed midwives provide medical care; some work in birth centers. CPMs are licensed and have credentials. CNMs are similar to CPMs.
[00:08:22] Midwives mostly work in hospitals, not homes.
[00:12:39] Consider midwife for pregnancy provider; clear misconceptions.
Key Points:
Understanding the different providers who can assist during pregnancy and delivery
Special guest Juli Pyle, a certified nurse midwife, shares her insights and experiences
Sponsorship: A free hospital bag checklist created by a nurse with 20 years of experience
Exploring the four main providers who can deliver a baby, along with the option of a "free birth"
The potential risks and uncertainties of free birth, and the importance of having a knowledgeable provider present
Discussing the spectrum of education and certification among midwives, and the lack of regulations in the industry
The range of fees charged by lay midwives and the value of their traditional knowledge, but the potential lack of medical training
The role of midwives in birth centers and home births, with a focus on licensed professionals like certified professional midwives (CPMs) and certified nurse midwives (CNMs)
Addressing stereotypes about midwives and the collaborative nature of their practice, working alongside obstetricians and providing care in hospitals
Comparing the training and qualifications of midwives to doctors, emphasizing the importance of having options for delivery in a hospital setting.
Producer: Drew Erickson
Keywords:
providers, pregnancy and delivery, Juli Pyle, certified nurse midwife, Pennsylvania, hospital bag checklist, nurse with 20 years of experience, four main providers, free birth, risks and unknowns, knowledgeable provider, training and experience, healthcare providers, qualifications, absence of midwives, spectrum of lending, formal education, certification, regulations, lay midwives, fees, value of knowledge, Ma on a little house on the prairie, historical role of midwives, birth centers, home births, Arizona, board centers, certified professional midwives (CPMs), licensing process, number of babies delivered, certified nurse midwives (CNMs), stereotypes about midwives, hospital setting, collaborative practice, integrated approach, terminology, full title, background in nursing, master's degree, misconceptions about midwives, certified professional midwives (CPMs), licensing and state laws, administering drugs, tasks performed by midwives, obstetricians, education and training for doctors, residency, specialization
Transcript
Hilary Erickson [00:00:00]:
Hey, guys. Welcome back to the Pulling Curls Podcast. Today, on episode 204, we are talking about the different providers that can help you during your pregnancy and delivery. Let's untangle it.
Hi. I'm Hilary, a serial overcomplicator. I'm also a nurse, mom to 3, and the curly head behind Pulling Curls and the pregnancy nurse. This podcast aims to help us stop overcomplicating things and remember how much easier it is to keep things simple. Let's smooth out those smiles with pregnancy and parenting untangled, the Pulling Curls Podcast.
I want to introduce today's guest. This is her third time on the podcast. She is a certified nurse midwife in Pennsylvania. I wanted to introduce today's guest, Juli Pyle.
This episode of The Pulling Curls Podcast: pregnancy, and parenting untangled is sponsored by my free hospital bag checklist. It's the list for you if you don't want to overpack or underpack, and this is created by a nurse with 20 years of labor and free experience, you can find it in the show notes, or go to the pregnancy nurse and find it under resources, scroll down, and look for free re sources, and you'll find it right there.
Hey, Juli. Welcome back to the Pulling Curls Podcast.
Hi, Hilary.
So we recorded an episode on what people are thinking during labor, and we thought while we were doing it, we should just talk about the 4 providers that could deliver your baby and just kind of the differences between them because I think a lot of people don't understand all of them. Now there is 5. You could not have a provider at your birth. It's called free birth. We absolutely can't talk about it. That's always an option, obviously, but I would never recommend anybody choose that on purpose. Right. plenty of people choose it and are calling 911 at the same time freaking out.
Yep. I had to happen last week.
But I I don't recommend free birth in any shape or form. I cannot tell you how many patients I would have had that would have died the end. There's way too many unknowns for me to be comfortable with I cannot imagine the husband. Like, my husband would literally die if I was like, why don't we just have the baby here at home? You and me.
Juli Pyle [00:02:09]:
Oh, yeah. Same with my husband.
Hilary Erickson [00:02:11]:
Okay. So then there's 4 real providers. So the first one is Lay Midwives. Right? And how would you define those, Juli? Yeah. So
Juli Pyle [00:02:20]:
gosh. Lending by midwife, that incorporates a really large spectrum because these are people who could be a doula, but call themselves a midwife. And they may have had official doula training, but but have decided that they want to call themselves the midwife. It could be somebody who lives in cultures that have trained each other, but ultimately, they don't have any formal education. Right? Some of them may not even have a high school diploma. Some might have some college, some bachelor's degree. But, usually, I mean, there there's nothing saying that they can or can't be a midwife. And that's where that distinction gets a little interesting because there's nothing saying they can't call themselves a midwife. Right? Right. And so they can offer their services to be at the through the pregnancy and at the birth. And I've seen some of these lay midwives charging anywhere from 3 to $5000 per pregnancy and birth. You know? And this is for somebody not trained. Now I do wanna put a disclaimer that I absolutely value all the education and knowledge that comes from generations of people giving themselves are sharing the information with their, you know, with their daughters and their granddaughters, and and they're helping each other through that. I think that's an incredible legacy But at the end of the day, there's not any medical training whatsoever. Right. And it's basically Ma on a little house on the prairie. Like, she was the one that delivered
Hilary Erickson [00:03:38]:
the doctor would come in and kind of, like, back her up, but he didn't really do anything. You know? She just knew how people had babies. Right? Yeah. Absolutely. Yep. That's exactly right. They scared me. I'm not gonna lie to you because it's so hard to figure out how much training they have or experience even I mean, a lot of them I think lie. because they could have been doula's at thousands of births, but they've never been at midwife. I don't know. And it's hard because there's absolutely no
Juli Pyle [00:04:00]:
real solid regulations on that. Some states are very strict and don't allow anybody to practice any sort of midwifery without the degrees, but then other states have absolutely no laws against it. And so depending on where you live, you're gonna see a vast difference of what it might look like where I am currently. There are a lot of lay midwives and a lot of them practicing and doing what they do and making a lot of money, to be honest. Oh, man. I think in Arizona where I am
Hilary Erickson [00:04:26]:
I have heard that home birth is illegal, but I don't know anything. Like, it's obviously not something I've studied. So yeah. But the weird thing is that all these three that we're gonna talk about are are all just called midwife. Right?
Juli Pyle [00:04:38]:
Yeah. Exactly. And so, unfortunately, it defaults to the patient or whoever seeking care to say, what are your credentials? What your training, but a lot of them won't. They're like, oh, you're midwife. It's fine, but that's not always true. Yeah. So then there's a second type of midwife called I either a certified well, are they certified? What are they licensed midwife? Some people call them or professional midwife? Yeah. CPM is what they're mostly known by, which I believe stands for certified professional midwife. Okay. They do have some formal training. A lot of times, I believe it ends up being the equivalent of a bachelor's degree, but they don't have a medical degree. Otherwise, no nursing degree or anything, which will differentiate the other type of midwife we'll talk about. But they do have a board certification process just for that group of people, and a lot of states do actually license them. So they can be technic an actual licensed professional.
Hilary Erickson [00:05:28]:
that is licensed to provide medical care. Yeah. And some states have them employed in birth centers. Most states it it is a home birth, but there are a few states that you'll find them in board centers as well. We do have them in board centers in Arizona. So the board centers that I've looked around here, what it says CPM certified professional midwife. So yeah. they're licensed. And so, you know, a licensing process at least does show you that they knew enough at the time to take the test and pass it. Correct? Exactly. So they've had something something that is giving them the credentials that they currently have. Yeah. Yeah. And then you then you'd wanna go more into, like, how much experience, how many babies have you delivered, like, when how often do you pass off to somebody in, you know, the hospital, that type of thing. Right? Yep. Absolutely. Yeah. And then that brings us to our 3rd type of mid which is the kind that Julia is, which is a — Certified nurse midwife. Yeah. Which is so close to see certified professional c n — CPM. CPM.
Juli Pyle [00:06:25]:
Right. There's — It's so close. Yep. So I try and use that full title as much as possible because then that helps people understand, like, certified nurse midwife. Okay. So there's something with nursing. What is that? You know? And they have something to think about. But so all certified nursing advice first had their bachelor's degree in nursing and then went on to a master's degree. in nursing, which is the equivalent of a nurse practitioner degree. It's the same training. It's just that ours is specialized
Hilary Erickson [00:06:51]:
in women's health and pregnancy. Yes. And in Arizona, you actually have to get a PhD. So they — Okay. — considered a doctor. But, no, I would just love to call them doc in front of a doctor and just see them, like, lose their mind, but I'll we're just moving on. But they do yeah. For some reason, now like, fairly recently, they now have to get what is basically a doctorate, which is awesome.
Juli Pyle [00:07:13]:
Dumb. It's dumb. That's what I meant to say. There there definitely is a a tangent that that in the future, probably, nurse practitioners also will need a doctorate to practice. But at this point, it's mostly most states are a master's degree. Yeah. Now can a professional with midwife give you drugs? I believe that's state dependent. Okay. So there some states that will allow them to have, like, postpartum hemorrhage medications. They can do IVs, maybe do antibiotics for group b strep positive patients, but I believe it's very dependent on state and the licensing there. Yeah. Yeah. But a certified profession the certified nurse midwife does you can do all the same things at an OB can for the most part as far as drug. Yeah. It that might depend a little bit on state as well, but most states we have prescriptive authority and and can prescribe any medications that a physician can, including antidepressants,
Hilary Erickson [00:08:04]:
anti anxiety meds, birth control, like all those things are up our alley. Yeah. Because you can also see a midwife for your lady bit care for the rest of your life. Right? That's pretty — — for your well women exams. all your pap smears till you — till you don't need one anymore. You look your uterus.
Juli Pyle [00:08:22]:
And I it's important to mention also because, again, when people hear the term midwife, I still when I meet somebody in in the elevator and we're talking about it, oh, you're a midwife. So you deliver babies up, home in the barns. And I'm like, no. No. That's not how this works. You know, 99% of certified nurse midwives practice in a hospital. So it's shocking to me that so many people think that that old, you know, stereotype of a midwife. But most of us, we're in hospitals doing things. You know? Yeah. And what I've heard a lot is people's moms freaking out. So, like, I'm the pregnant person. It's my mom. The grandma of the baby is, like, you can't go to a midwife because she is thinking Caroline Ingalls. Right? It's just gonna come to your house. — thinking about about somebody that she's thinking doesn't have a real degree or training to take care of that person. You know? Yeah. what are the things you can't do in the hospital? Like, ours that I've practiced with couldn't do forceps. Do you have any that you're like, nope. Gotta hand this over or do a doctor. So where I am practicing currently, I have to get extra credentialing if I wanna do any vacuum assisted deliveries or repair a 3rd or 4th degree laceration. obviously, I can't do a c section or any surgical procedures like a a d and c for a retained placenta, any of those things. I I don't do that. But I can get you to — — assistant c sections? I do assist in a c section. Yeah. Surgical first assist. Yep. You guys might not know, but you have a surgeon, and then they have, like, a helper surgeon that's in there. So your midwife can come in the OR, which I always love because then they've got that friendly face of the midwife in the OR. It's just not as crazy as a place. I I think that's really nice. Yeah. Especially for people that it's not a plant c section, right, that now we're transitioning from opening for vaginal delivery to c section. I can still be there. Yeah. Yeah. So that's not really very many things. All things considered. Right. Yeah. And where where I'm practicing, it's very collaborative. And so we have all types of patients, a lot of high risk patients, and the way that that we have implemented our practice, like, I am still managing somebody that's preeclamptic I'm still managing their insulin drip if they're, you know, extremely diabetic, but I'm also still managing their labor and able to figure out how to get the baby here. And I'm always talking to the OB, you know, letting them know, like, here's what we're doing. Does this sound good? Do you wanna change anything? But at the same time, like, they can still have midwifery perspective on on the birth part of it. Yeah. And a lot of times, the doctor who was, like, covering the midwives would just come in and say, hey. Yep. Hey. I'm doctor so and so. If for some reason you need to see me, I'll come see you. But I hope to not see you. Exactly. Yeah. And I love the way that that works. where where I'm currently at. I I doesn't work quite as seamlessly in a lot of places, unfortunately. It can be a very much of a a turnover if you risk out of midwifery care because of your blood pressures, you don't see them anymore at all. Right? And I I like it when it's a little bit more collaborative, I think the patient gets a little bit better experience overall. And that's why I like working in the hospital because while I absolutely appreciate and love my nurse midwife colleagues that do these phenomenal home births and water births, and and the women are having exceptional experiences.
Hilary Erickson [00:11:25]:
I still know that there's people that want to deliver in the hospital that need to have a good midwife. And so it's important to have all of those options for people. Yeah. And then you could have a doctor. which I think everybody knows what a doctor is. So doctors get a bachelor's degree. They then go to medical school for 4. It's 4 years. Right? 3 years? 4 years 4 years. And then they go into residency for 4 years, and then they may do a post residency on something like a I think they call it a fellowship. Right? Yeah. And some of them end up becoming maternal fetal medicine or a paranatologist, which means that then they're at super high risk OB. There are other options for them, but they do have a lot of school. And then they have that residency where they just like, in residency, they just deliver thousands of babies.
Juli Pyle [00:12:06]: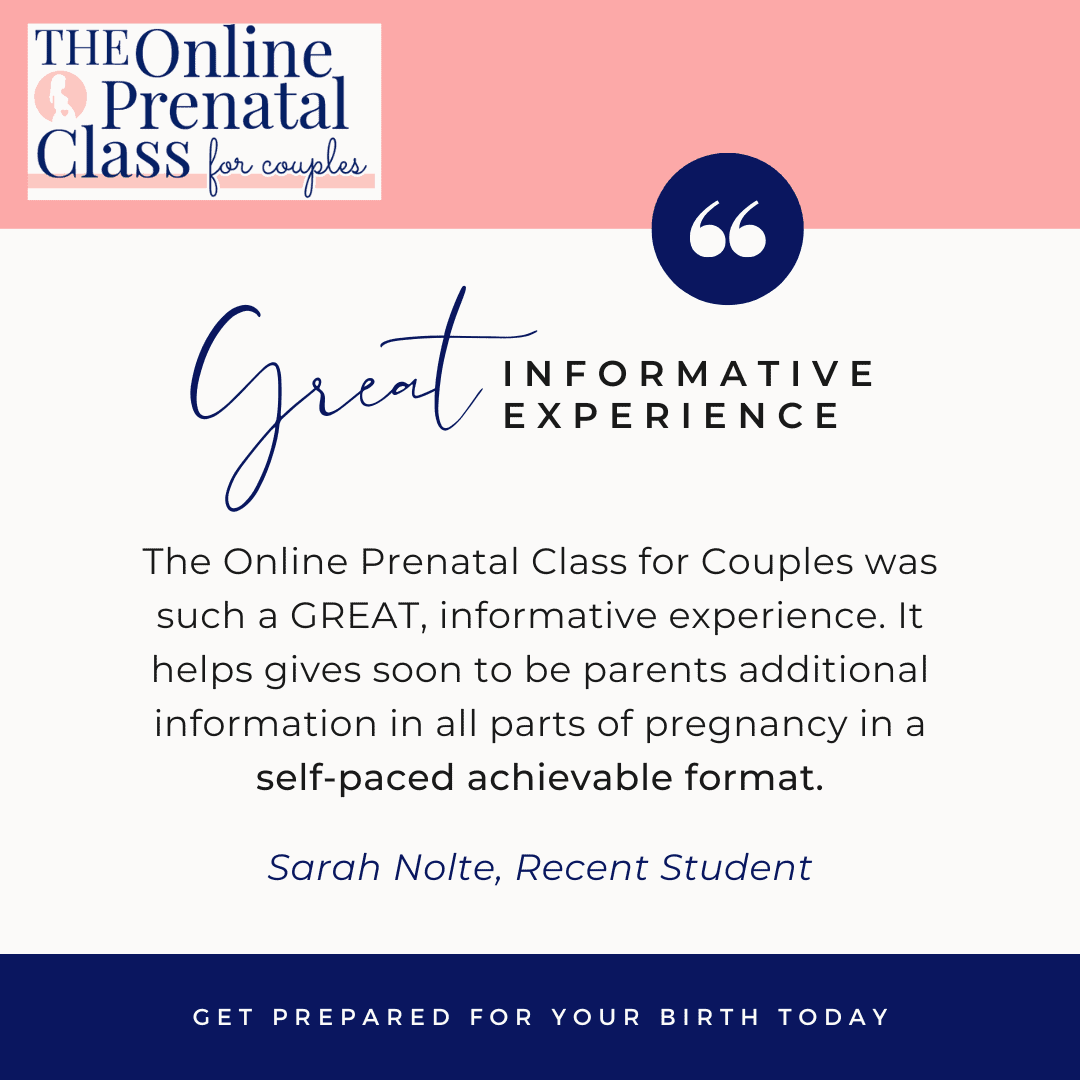 Thousands of babies. tons of c sections, tons of surgeries, and they get really good at that. They're experts in the more abnormal or high risk where as a nurse midwife, I can really focus and be really good at normal
Hilary Erickson [00:12:20]:
labor. Yeah. Yeah. I love it. Alright. Thanks for coming on, Juli. I think that helped explain to everybody, like, the different providers that could deliver your baby so that people understand it. And when their mom comes to them, it says, no. You can't have a midwife. They can come back with No. She's pretty much the same as a doctor. Just cooler. Yeah.
Juli Pyle [00:12:37]:
That's more awesome.
Hilary Erickson [00:12:39]:
Thanks, Julie. Thanks, Hilary.
Okay. I hope you guys enjoyed that episode. I cannot more strongly advocate towards considering a midwife for your pregnancy provider. if they're available in the practice that you go to, ask to see them at your next appointment or just consider them for your next delivery or whatever. I just love certified nurse midwives. I hope that cleared up some misconceptions for you guys or made it more clear because we certainly are not making it clear with our terminology in referencing all those three different people as midwife, as you can there is a huge spectrum of experience and ability and all those kind of different things. So why don't we get a new word at some point? That would really help untangle things. Don't you think?
Thanks for joining us on the Pulling Curls Podcast today. If you liked today's episode, please consider reviewing, sharing, subscribing. It really helps our podcast grow. Thank you.