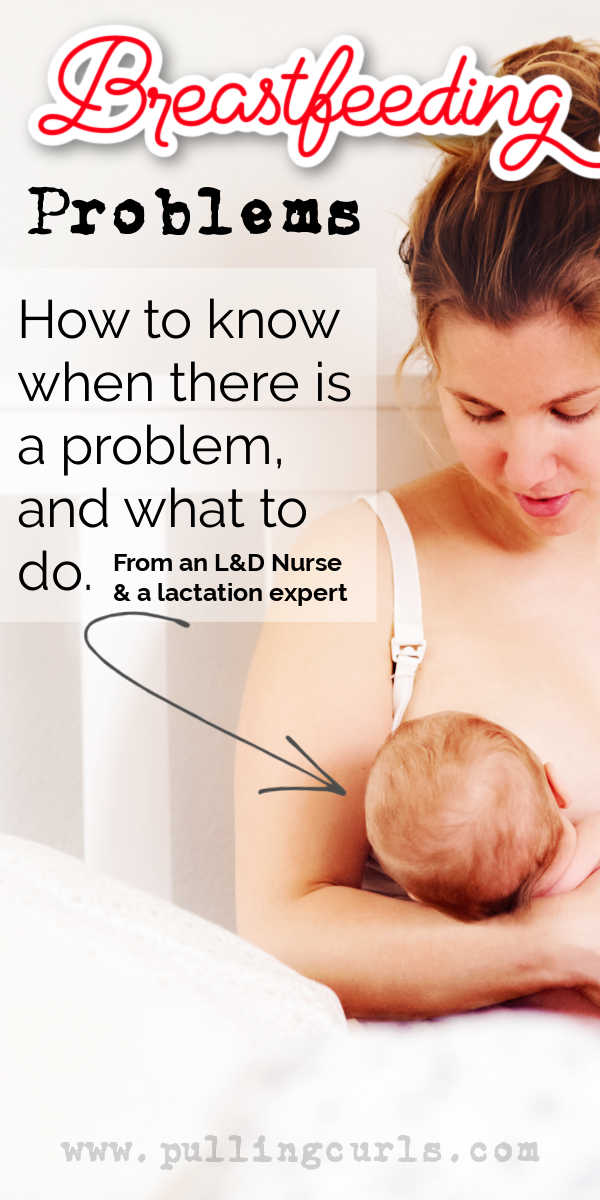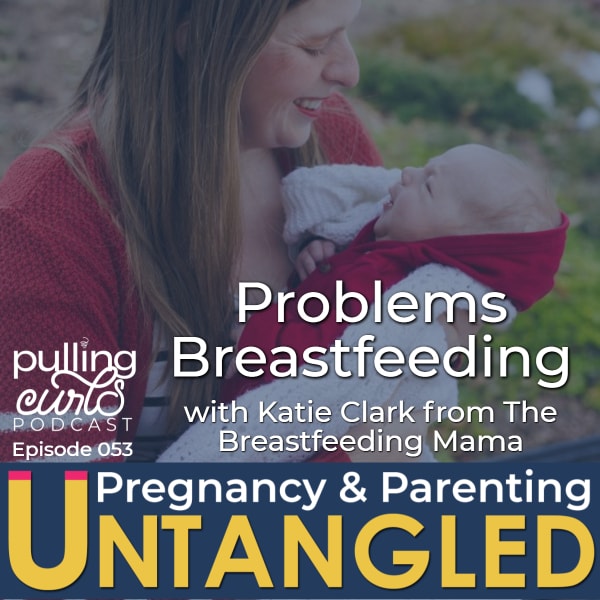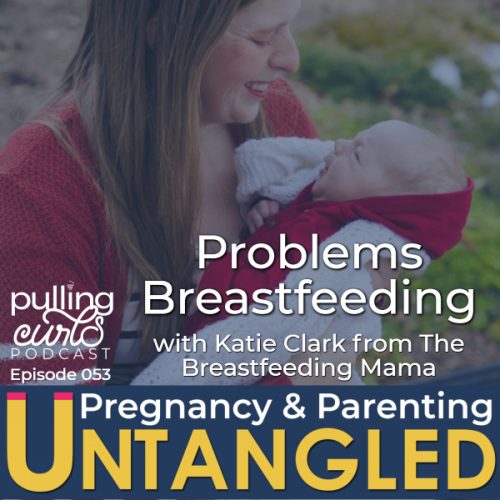 Breastfeeding is amazing, but I want to be honest that there can be issues and how you troubleshoot them both before delivery and after.
Today's guest is Katie Clark from The Breastfeeding Mama and Clarks Condensed (you can also find her as The Breastfeeding Mama on Tiktok and Instagram). She has "On Demand" Breastfeeding classes, and if you're wanting to check her out first — be sure to grab her free course!

This episode is inspired by my post on breastfeeding not working (which is a GREAT resource). << In that post I talk all about how to tell breastfeeding isn't working and what to do (as well as some honest info on how I felt after it didn't work for me).
Be sure to grab my supply tips:
[thrive_leads id='33700′]
Big Thanks to our sponsor The Online Prenatal Class for Couples. If you're looking to get prepared for your delivery it has helped thousands of moms. I love what Chelsea had to say:
I really appreciated the way this class was taught! It covered everything I wanted to know in a friendly and down-to-earth way. I now feel more prepared and genuinely excited for the birth of my first baby!

Chelsea — a recent Online Prenatal Class for Couples Participant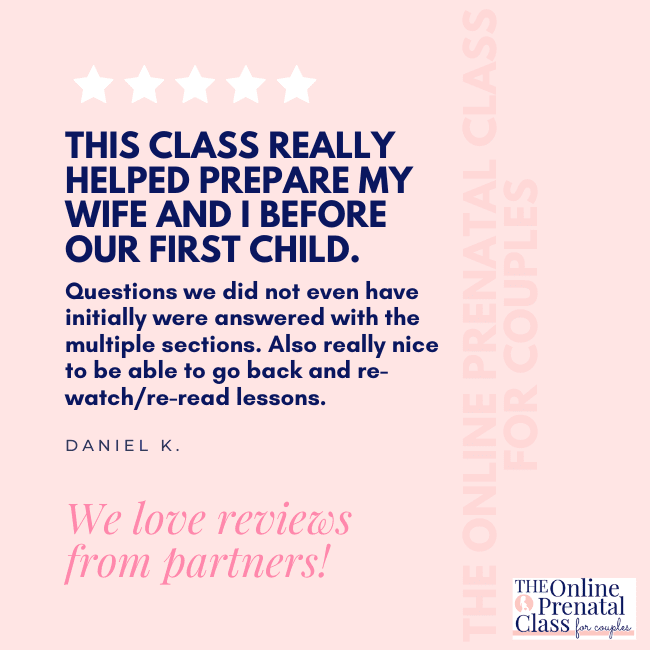 Breastfeeding Problems
Episode includes:
What percent of moms have physiological reasons that prevent breastfeeding
What percentage of moms have problems breastfeeding (note: it's high)
Using a newborn scale (you can find a cheaper one here)
The confusing parts for new moms
How/who to get help from when/if you have a problem.
Why an online class may be more helpful than an in-person class
Other resources about breastfeeding problems:
Producer: Drew Erickson
Check out my other pregnancy podcasts: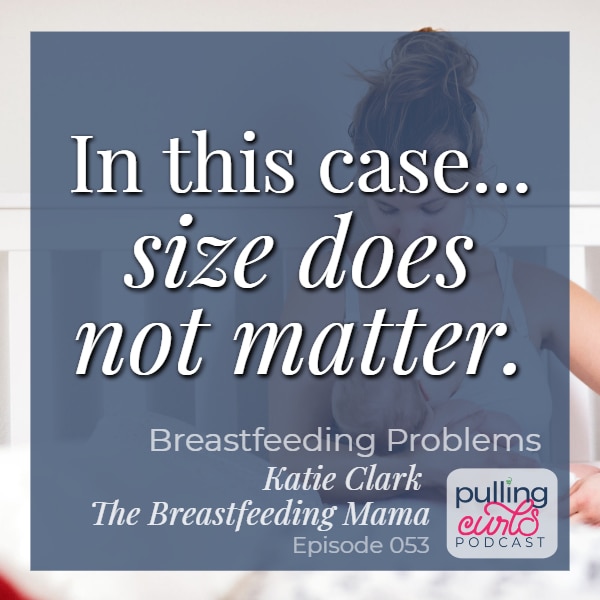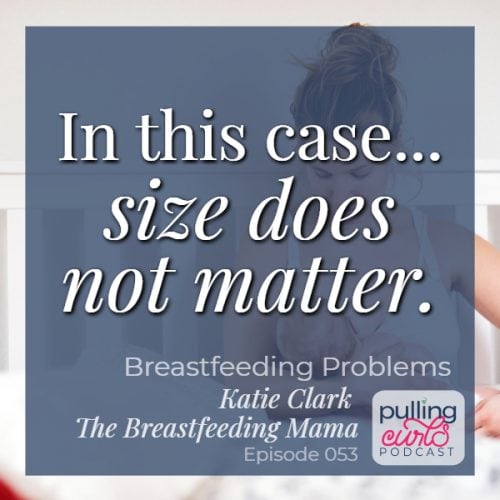 Check out all my podcasts:
Hilary Erickson 0:00
Hey guys, welcome back to the Pulling Curls Podcast! Today we're talking about what Ray Romano terms, when a playground turns into a juice bar. That's right. We're talking about breastfeeding. We're gonna talk about problems breastfeeding, because I am the poster child for breastfeeding problems. And we're gonna talk a little bit about like how often it happens. And we're also going to answer the age old question does boob size equal production? Let's untangle it.
Welcome to the Pulling Curls Podcast. I'm Hilary, your curly headed host on the podcast where we untangle everything from pregnancy, parenting and home routines. I want you to know that there are no right answers for every family and I find that simplifying my priorities is almost always the answer. It's tangled, just like my hair.
This is the portion of the show where we beg you to write us a review. That's right, beg. We just need some more. I know you're super, super busy and I really appreciate it.
Okay, before I jump into introducing our guests, I wanted to remind you guys that I have an opt in all about how to tell if breastfeeding isn't working because that could be a specialty of mine. So definitely check that out in the show notes. You can download it that way you can kind of have it close by when baby comes home.
Okay, today's guest is one of my favorite people. This is her third time on the Pulling Curls Podcast. She is the breastfeeding mama on Instagram and tik tok. She runs breastfeeding Facebook groups. She is just a wealth of information. And she now has on demand breastfeeding classes. There are many classes guys and if you're looking to troubleshoot something, and other things too, so I'm so excited to have my friend on I want to introduce you to my friend Katie Clark.
This episode of The Pulling Curls podcast is sponsored by the online prenatal class for couples. It simplifies understanding labor so you can have a more relaxed pregnancy and birth taught by a highly experienced labor and delivery nurse and can be done wherever you are whenever you want. No more arranging busy schedules to fit in a prenatal class, save 15%. With the coupon code untangled, you can find out more at pulling curls calm and the menu under courses or in this episode show notes. Hey, Katie, welcome to the pulling curls podcast.
Katie Clark 2:27
Hi, thank you for having me again. I'm so excited.
Hilary Erickson 2:30
Yeah. So today we want to just talk about the problems breastfeeding because breastfeeding is beautiful and natural and I I firmly believe it is the best way to feed your baby. But so many people go into it thinking your baby's just gonna suck on your boob like Maggie Simpson sucks on a bottle. And that's just not the way it goes. You know what percentage of women have like an actual physiological problem that prevents them from breastfeeding. So there
Katie Clark 2:54
hasn't been a lot of studies done on this which is unfortunate but the estimates I found are between Point 01 and 5% have an actual problem that's going to make it difficult for them to produce enough breast milk and there's, you know, percentages above that, you know, due to hormonal conditions or things like that. But a physiological issue like with their breast is, is a small percentage, but it is between point 01 and 5%.
Hilary Erickson 3:17
So it's pretty rare I also read that it is higher in wartime interesting has, I don't know about that. But
Katie Clark 3:23
I, I believe it
Hilary Erickson 3:24
Well, I mean, it makes sense because moms would be extremely stressed if they had a partner who was at war. That would make sense.
Katie Clark 3:30
Oh, for sure, nope. I agree. That is interesting, though.
Hilary Erickson 3:33
So interesting. So as a side note, backstory, I do not get enough breast milk, but I always wonder if I would end up being in that portion of people because I do pump for like two weeks and it never comes in first. Maybe I tried longer, and we tried drugs and stuff like that, but I don't know how they diagnose the physiology because they aren't gonna like carve into my breasts and check to see plan. So anyway, there you go.
Katie Clark 3:55
Yeah, there are certain signs just like two blue breasts or you're breastfeeding too far apart. Or, you know, the absence of breast growth during pregnancy. But like you said, it's not like they can, they're not going to do an X ray and an ultrasound to see what your breasts look like on the inside.
Hilary Erickson 4:09
Yeah, so they did notice when I had like a full physical with a lactation lady, which is side note fairly awkward. They did decide they were probably too far apart and possibly tubular. So but I've seen a lot of boobs in my time and mine don't look all that different from other people. So…
Katie Clark 4:25
There's just small differences, but it really is, it's so hard to tell unless you have the biggest sign is if you really didn't have very much breast growth during pregnancy or when you were, you know, in pupil going through puberty or whatever. But it still isn't a crapshoot, like you can get exams before and I think that's great, but it can be hard just to look at you and say, well, you're not going to be able to breastfeed, sorry.
Hilary Erickson 4:46
Yeah, and I don't want people out there thinking that have small bosoms, that they are going to be about to breastfeed or if they didn't get giant bosoms during pregnancy. Yes, that is not a prerequisite and it doesn't mean that you would have any more or less breast milk than somebody else.
Katie Clark 4:58
Yes, in this case, sizes not matter with your breast size, it's all due to the mammary glands in your breasts, which the size is more due on that due to the fat fatty tissue.
Hilary Erickson 5:08
Yeah, okay, so but how many women in general have problems breastfeeding?
Katie Clark 5:13
so this is a lot higher as you might guess. Back this was a study back in 2013 by UC Davis that they found about 90% 92% of new moms were having some kind of problem with breastfeeding 44% said that it was because of pain 40% said that they weren't producing enough breast milk. So those are they felt like they weren't so a lot of those are the two top reasons why people felt they were having trouble with breastfeeding.
Hilary Erickson 5:35
Yeah, so that obviously huge range cracked nipples. You know, the baby won't latch babies tongue tied. It could be you. It could be the baby. It could be your boobs, so many options.
Katie Clark 5:44
so many things and it's so overwhelming, especially because you get advice from all over the place being like, Oh, no, the pain is fine. You just nursed through it and other people tell you know, your baby has a problem. And it can be really overwhelming.
Hilary Erickson 5:54
Yeah, we even find that in the hospital because lactation has kind of our party line but every nurse in the room Kind of says things differently. And so it can be really confusing to new moms. And we understand that but it's also hard to be a robot and remember exactly what lactation says.
Katie Clark 6:08
for sure, I remember when my first was born, I was nursing my son fine, and the lactation person came in, she said, Oh, you have flat nipples, you're probably gonna have problem nursing him. And I'm like, Well, I'm not but okay. So you just get in all sorts of different I know, like, I don't even know what that means. Because I I was what 22 and I had my first baby. And you know, my sisters had breastfed, but it wasn't something I really thought about. And I didn't know what anything anyone was talking about.
Hilary Erickson 6:31
Well, and most people haven't spent a lot of time looking at other people's nipples.
Katie Clark 6:35
Yeah, I personally, I don't I don't know. Maybe people do that at parties, but I sure don't.
Hilary Erickson 6:39
Yeah, so it's hard to know what looks normal unless, like I literally chart about people's nipples. That's my job.
Katie Clark 6:46
for sure.
Hilary Erickson 6:47
So what are some signs that breastfeeding is not working?
Katie Clark 6:50
So the biggest one is pain. I would say across the board if there's pain, and I feel very strongly about this, that if you're feeling pain, there's usually something that you can do. To fix that problem, and in some cases, moms will say, you know, the pain went away after like three or four weeks.
But in that situation, it's almost always because the baby's laps got better, or they just got better at nursing. But I'd say pain as a big sign, slow weight gain or just not or losing weight is a big sign that their baby might not be transferring correctly.
Or you might have a lower milk supply and dehydration. So those are some of the biggest ones that you know assigned, that maybe breastfeeding isn't working. And that doesn't mean that you know, you'd have to throw in the towel and say I'm done. It just means that you should probably evaluate things a little bit closer.
Hilary Erickson 7:33
Yeah, so also side note, sometimes you don't know weight gain because it's in those first couple days, so you wouldn't be heading to the doctor for sure. Although you can by a scale and newborn skills are not that inexpensive and it would be a great thing to loan out to friends.
Katie Clark 7:45
Yeah, I think they're great to have and obviously you shouldn't get too obsessed with it. But lactation consultants I work with always say don't weigh more than once a week usually because baby's weight gain can be like two ounces one day and half an ounce next day so you can easily get obsessed with it but I personally use scales and I love them. Yeah, I think it's just really reassuring to do. So how you would do it as you would weigh the baby without a diaper, then feed and then weigh the baby again without a diaper and you're just seeing how much babies brought it,
you actually would weigh them with the diaper on just in case they pee, because that's good boy. It's a weighted fee. Yeah.
Hilary Erickson 8:17
So but you would start with a clean diaper? Yeah. Yeah, same diaper.
Katie Clark 8:21
Yep, clean diaper. You don't want to change anything. So if they have a blanket on when you weigh in, which you probably shouldn't, but you know, if they have a blanket or clothes on, make sure it's just the same going back and forth. And you can kind of see what it isn't working with a lactation consultant would probably be the best way to do that.
And they can show you how so for me, it gave me a lot of peace of mind, especially because I had some babies that had weight gain problems in the beginning and going into the doctor for a weight like for weighing things gave me major anxiety. So it was really, it was helpful. And they gave me They said I was okay to do that. As long as I knew what I was looking for, but I don't know. I think scales are very helpful.
Yeah, I just like data. You know, me I love I love me some data. No, I agree. And I think I don't know I get some criticism from people saying Oh, don't tell moms to use That's just telling them not to trust themselves. But I'm a big believer that if something is going to help you breastfeed longer than it's probably not going to hurt you because there's a lot of moms that will just stop breastfeeding because they don't think their baby's getting enough Yeah, it's just not the same as a bottle where you can see them they're not
Yeah, there's no there's no bounce markers on your breast.
Hilary Erickson 9:17
Yeah, some things you can watch for is milk on the sides of their mouth or inside their mouth. Although baby's mouth look kind of white anyway. So a lot of people think is that milk or his mouth You know, the longer you've been around your baby, the more you'd be able to tell something like that. But yeah, or if they're swallowing swallowing sounds, which can be really hard to tell because they don't they're not like gulping like we do so I always listen for like a sound like the letter C and you can also watch their Adam's apple move
Katie Clark 9:42
Yeah, it's it's like a suck suck swallow and just like seeing like they should just I don't know it's hard. And you can ask when you're in the hospital ask questions because they can the nurses or lactation people can help you look for what you what is normal and what's not. But if you hear like clicking or the baby kind of slurping that means that they don't have a great latch to something They might not be transferring milk well, but generally swallowing is a good sign an acting content after they're done eating.
Hilary Erickson 10:06
Yes. Screaming baby all the time. Not a good thing. No. But also not always a sign of breastfeeding. Yeah. That's the thing. There's so babies do weird things. And a lot of times it's easy to say, Oh, it's because they're breastfeeding, that they're having a problem. And sometimes that is the problem, but it's not Oh, you have to look at the whole baby in the whole picture to see what's going on. Yeah, so what should a mom do if she doesn't think she thinks something's wrong?
Katie Clark 10:29
She should call and ibclc which is an international board certified lactation consultant, they are no the gold standard in lactation. There's lots of different lactation people out there. I'm a certified lactation educator, which means I can teach people you know, and help them with basic problems, but the ibclc can actually do you know, physical exams and evaluate your baby's mouth and your breasts and do the weighted beads and just give you a full exam and they are definitely the experts you can call your pediatrician but in my experience, they don't always have the best advice because they can't be experts in everything and breastfeeding kind of falls to the bottom for a lot of them.
So if you can see an ibclc
Hilary Erickson 11:07
Yeah, you could definitely call your pediatrician to try and find an ibclc. I will say in the hospital, the people that are on lactation are all ibclc. Or are getting their ibclc, I should say, because some nurses are transitioning into lactation, and it takes a year ish to get your ibclc.
Katie Clark 11:24
Yeah.
Hilary Erickson 11:24
so and there are also so you can find them in the hospital, you can find free standing. I have a friend here in Phoenix who has a lactation clinic just of her own. So they're all over the place. They're not hidden.
Katie Clark 11:34
Yeah and you can go to support groups… going to have breastfeeding information, like going to, you know, Suzy next door and saying, I don't know what's going on, she could probably give you some tips or whatever. But it's best for you to go to a professional if you're having problems with breastfeeding and you want to fix those problems.
Hilary Erickson 11:52
Yeah, and the good news is that insurance covers most of those visits now.
Katie Clark 11:56
Yep, it's awesome. And my hospital when I gave birth, they had a lactation clinic. That was available like three times a week for free up to eight weeks. So talk to your hospital and see if they have something available like that not all do, but it can be a useful, useful resource.
Hilary Erickson 12:10
Yeah. And a lot of times, it's in all those papers that you brought home. Yeah, we have one that we stick inside there. And there's just so much information in the hospital. But most hospitals do have a newborn like a moms group where it is usually led by lactation because they're nicer than the labor nurses. I have found that most ibclc they're most of them are wonderful. Some of them you'll find this with every profession, some of them get a little militant, with, you know, just different things.
And everyone gets that way when they're passionate about things. So if you don't feel comfortable with one, if you feel like they're kind of trying to make you do something you don't want to do, you can always find a new one. But in my experience, most of them are very kind and wanting to help you in general. They are postpartum nurses who just have a passion for breastfeeding and want to spend more time doing that. Yeah, I have to admit that that is not the route I want to be on in my life.
I do not have a passion for it. That's understandable. Okay, so is there anything you think moms can do ahead of time to prepare for possible issues or to mitigate any issues? The biggest thing is for prevention is just education. Because I think a lot of moms, they don't know what to look for, they don't know what's normal with a breastfed Baby, you know, they see their baby cluster feeding, and they're like, why does my baby want to nurse you know, I just nursed him like 10 minutes ago.
Katie Clark 13:25
And so understanding what is normal cluster feeding versus You know, my baby actually isn't getting enough. So just education. So taking a class is really important. getting information from good sources. There's a lot of bad information out there. So be careful where you get your sources, but just I don't know, the biggest thing is really education and making sure you're taking a class that goes over everything because I know a lot of moms I talked to they're like, I took a breastfeeding class. And basically, they told me, you know, this is how you position a baby feed them and you know, you're good to go.
And that's how my breastfeeding class was. I had the nurse Tell me, you know, if I sent my kids to the nursery, then he would that I would never learn his feeding cues and that we would not breastfeed, and that was basically all I remember from that class. So taking a class that goes over the basics, but also shows you what normal infant behavior is and what to look for, in case something's going wrong.
Hilary Erickson 14:10
Yeah, mine was just like breastfeeding will be unicorns and rainbows. Yeah, we're so lucky that you have breasts.
Katie Clark 14:16
Yeah, that's a huge and like, I mean, we all, you know, have business history, but I feel like that's what so many moms tell me they're like, my class never told me that, you know, it was it could hurt because I had someone there like, it will never hurt, it won't hurt. And I'm like, okay, but then sometimes it does, and you don't know what to do. And you feel like you did something wrong. And most of the time, it's not something you're doing wrong, because these babies are, they're tricky. You know, they have their own little personalities. And it can be hard to figure out how to feed them especially if you're not given a lot of guidance. So just finding you know, those classes and even searching out like an ibclc that has good recommendations before you give birth can be really helpful.
with my last I didn't have an ibclc and I should have known better to look for one but you know, we had problems and so I had to, you know, search really quickly to find one and find some of that could actually see me within, you know, a couple of days. And it was really stressful after you have a baby to try and figure out who to contact. So finding, knowing who to contact before you give birth can be really helpful.
Hilary Erickson 15:09
Yeah, and talking to friends about somebody that they liked, because I will agree that there are some that I don't like as much.
Katie Clark 15:15
Yeah. And I think you can also you can get a physical exam, like we talked about, you can't necessarily look at your breasts and say, well, that's wrong. But if you work with an ibclc, and this isn't super common, and but you can be like, do my breasts that might sound a little weird, but you can ask them, you know, do my breasts look like they have any problems, anything wrong, that could prevent me from breastfeeding or you can go over your own medical histories like women with PCs, they sometimes have harder time producing enough breast milk.
And so knowing that beforehand might help you, you know, figure out what you're going to do once your baby's born you might know pump extra or hand Express milk, things like that. So just kind of going over your own health history with your ob or your ibclc can be helpful.
Hilary Erickson 15:55
Yeah, and women who are having babies now a lot of our moms use formula or they just Definitely we're not open about breastfeeding. I remember when I went to nursing school and had my first breastfeeding like information. I was like, What? It was just like a whole world I'd never even thought about I literally I think I thought babies came out in a Cheerios school. Yeah, I remember my sister when I was 2524 25 weeks with my first she was just like, so you're gonna breastfeed?
And I was like, I don't know, I guess. So. Like, it wasn't something I thought about. And I mean, I think a lot of people don't realize that. I don't know. I think it's just you're thinking about so many things when you're pregnant, that, you know, there's gonna be some people that you know, they've dreamt of breastfeeding their whole lives. But I mean, my mom breastfed I remember her breastfeeding my little brother, but it wasn't something we, you know, talked about all the time. And I, you know, grew up dreaming that I was going to breastfeed my children. But I think it's hard because you don't know like, a lot of times, but I think if you can, education is important and just having realistic expectations, because I think if you realize it could look differently than you expect is really important.
Because every journey looks different. Every baby's going to be different. I feel really strongly about helping moms find what works for them. Because it is, you know, it is a commitment. And it takes time. And you really have to, I don't know, you just have to have the realistic expectations. And if a mom comes to me, and she's like, I really want to breastfeed, and I'm having problems, I'm not going to be the one that's like, Well, you know, you gave it a good try, just do bottles, because you know, that can't be the answer. But if she wants to, if she wants to breastfeed, then I'll help give her the resources she needs to find out if that's possible, because I think every mom just needs to be able to make educated decisions. Yeah, for sure. And Katie has a breastfeeding class.
Now back in the day, I thought in person, breastfeeding classes were the best but i i love the idea of a breastfeeding class online because you can watch it ahead of time. And then you can flip through it in the hospital to like, get any awesome questions answered. But also when you go home, like you have it that whole time. So I actually think that online is better than in person because you could just come out with unicorns and rainbows like I did for mine. It's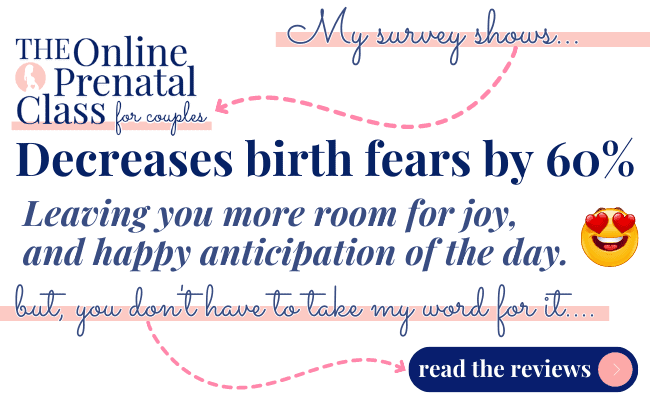 Katie Clark 17:52
true. And that's it. That's why I created my online classes because I felt like there was just there's only so much they can teach you in 45 minutes, and it's great. Person support is awesome. But like you said, sometimes it's just nice to have that information to reference later, like, Oh, I'm in pain. What did that ibclc like, instead of having to call her up, or text or whatever you can be like, Oh, well, there's that section, you know, in Katie's class, where it talks all about the reasons why I might be in pain and what to do.
So I mean, I'm biased, but I do think an online course is awesome. And we've really tried hard to make it comprehensive for moms. So they, you know, I was kind of hesitant cuz I'm like, I don't want to scare Bombs away. But I try to be positive, but I also want, you know, people to have those resources. That's what I just think is so important is giving moms resources.
Yeah, make decisions, and sometimes it doesn't work. And sometimes you're like, you know, I don't want to breastfeed and I talk about that. I'm like, that's okay. You might go into having your baby and think I don't know what I'm going to do. But just knowing like, the basics is gonna make a big difference. And you can make the decision that you feel best about and not feel guilty about it.
Yeah, and you shouldn't feel guilty either way. And I think it's so important. That's just what all this whole labor and everything is just giving you the tools to make the best decision at the moment of time because even though you make it decision now, you know, if you get home and and whatever isn't working, then you can make a better decision then, you know, yep, nope, I agree. And I think that's the biggest thing, no guilt just making this because a lot of moms I talked to just feel like I feel so bad. Like, they'll come to me and say, you know, I'm on my second baby, I feel so bad because I stopped breastfeeding my second to two months, and I just want to do different different now. And I think that's awesome. And that because they recognize that you know, that they maybe they didn't weren't given, you know, the right information or whatever, or they just didn't know where to turn. So I think just educating yourself is so important. Yeah, well, I still have mild amount of guilt for not breastfeeding.
Hilary Erickson 19:37
But well, you know, I have you fed him he's a lifestyle so I have made so many worse choices since then, though, so you know, whatever. No, I think it's true how you like you've said this before how you feed your baby isn't going to be the worst decision or best or worst decision you make. Some people might disagree with that. They might think that you know, make breastfeeding your child made their biggest difference in their child's life forever, but Don't think those people have had a teenager? I don't think so. No teenagers. That is probably true. All right, thanks for coming on. Katie. If you guys have any questions, or you want to take our course I'm gonna have the link in the show notes. This is Episode 53. So go to pulling curls comm podcast is in the menu, click on that. And then this is the breastfeeding Episode Number 53 with Katie Clark. Yeah, thanks, Katie.
Katie Clark 20:22
Yes, thank you.
Hilary Erickson 20:23
Okay, guys, I love this episode, because I have to say I was a nurse. I was a first time Mom, I had a screaming baby. And I just couldn't figure it out. And then I realized I hadn't changed a diaper. And maybe I was starving him because it happens. And I think we act like it never happens. And even if you don't have like a breastfeeding production problem, it's just good to know signs of that it's working because that you know, really builds confidence that you can parent this child right.
And I have to say most often it really does work. It is unlikely that really breastfeeding won't work physiologically for you. But it is possible that breastfeeding won't work for you just in your lifestyle. And that's fair to keep in mind. Breastfeeding does take work on your side it takes work on the baby side. So there is some good effort that needs to be put in on both sides. I definitely want to thank Katie for coming on the podcast. Be sure and check out those on demand breastfeeding classes.
They're super reasonably priced. I think you guys will really like them. I'll have all of it in the show notes. This is Episode 53 on the Pulling curls podcast. Thanks so much for joining us today. I hope we help smooth out a few of the scenarios in your life. We drop an episode every Monday and we always appreciate it when you guys share and review. Until next time, we hope you have a tangle free day!