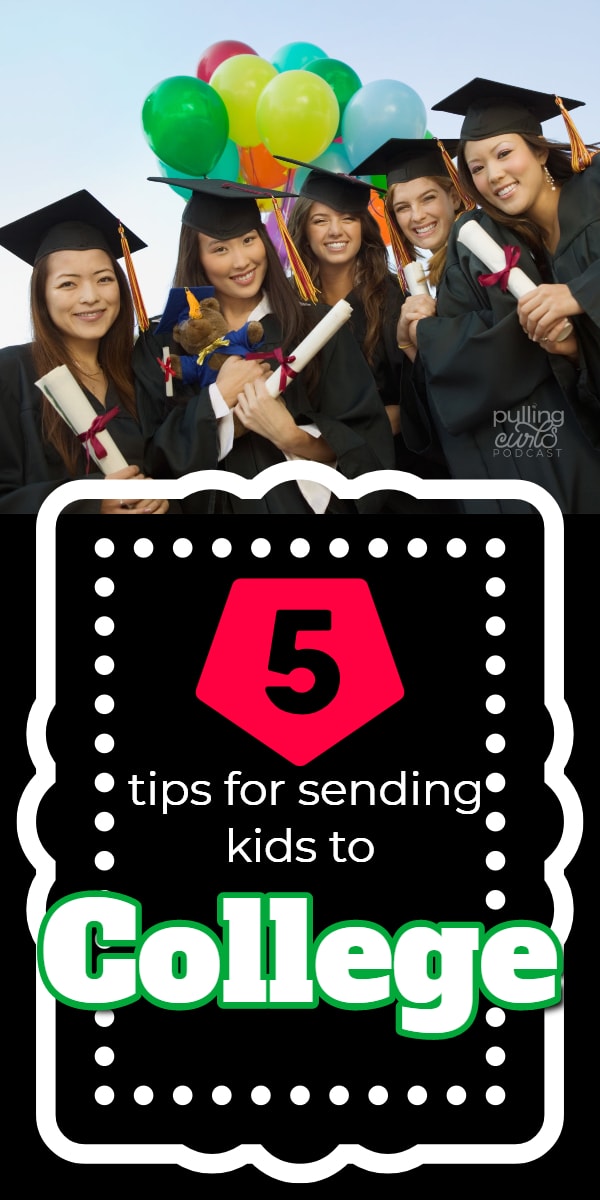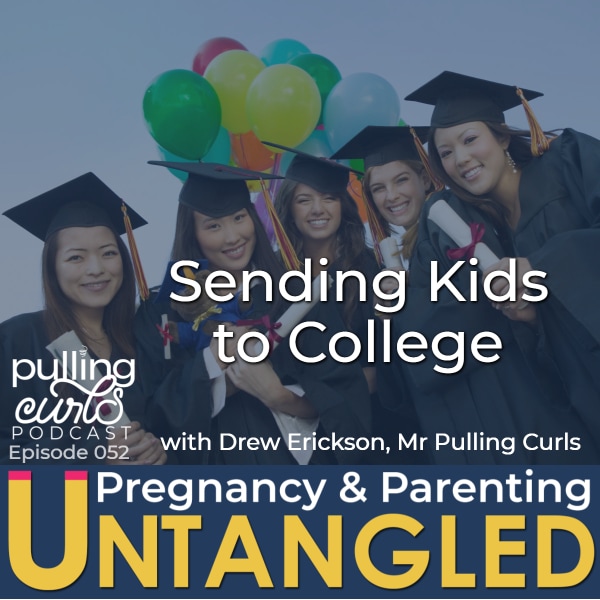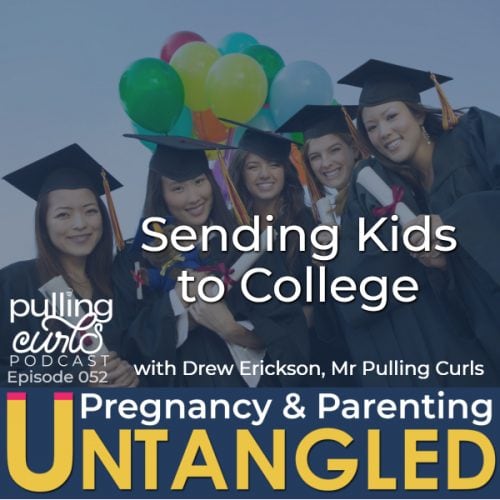 Figuring out how to send kids to college is tough for both parents and kids. What will it feel like when they live in their own place and you live without them?
Today's guest is my husband and podcast producer, Drew Erickson.
This post was inspired a bit by my College Dorm checklist.
Big thanks to our sponsor, Family Routines. Being in a routine helps your kids get into routines so they can succeed as adults.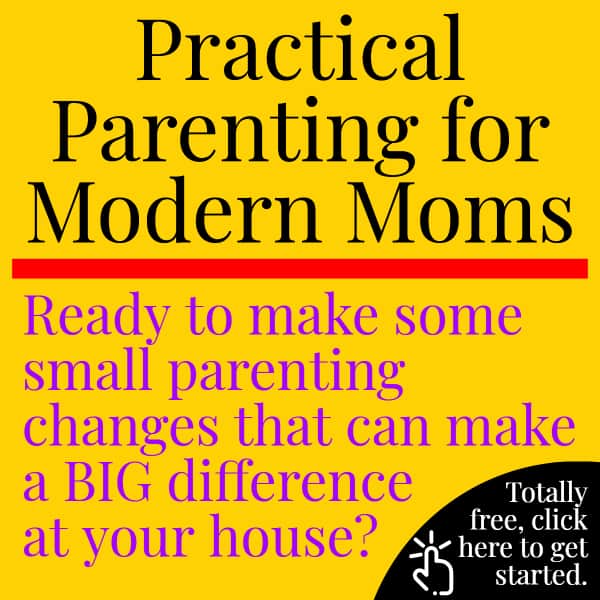 Also, be sure to check out practical parenting: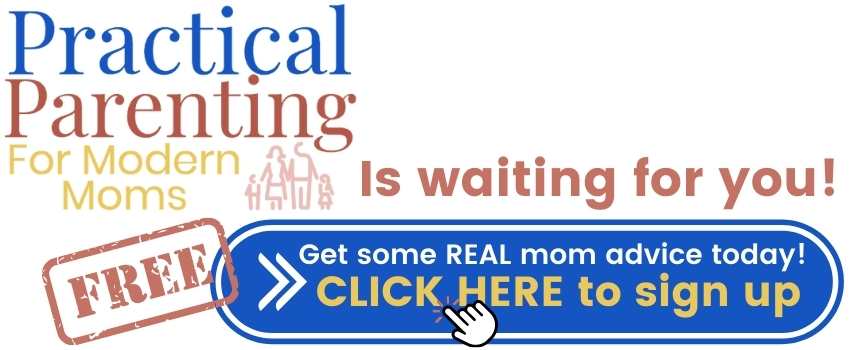 In this episode we talk about 5 tips for parents sending kids to college:
College is for THEM!
How to sleuth in the background while you make them 100% responsible
Do less than you want to do
Provide the needs
It's a VERY happy thing — how you feel after you shut that dorm door.
The BBC video of the baby bird falling off the cliff.
Other things that might interest you:
Producer: Drew Erickson
Check out my other parenting podcasts: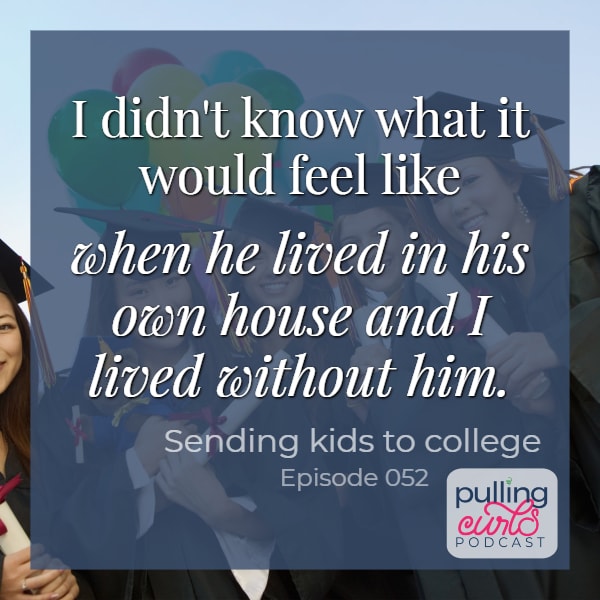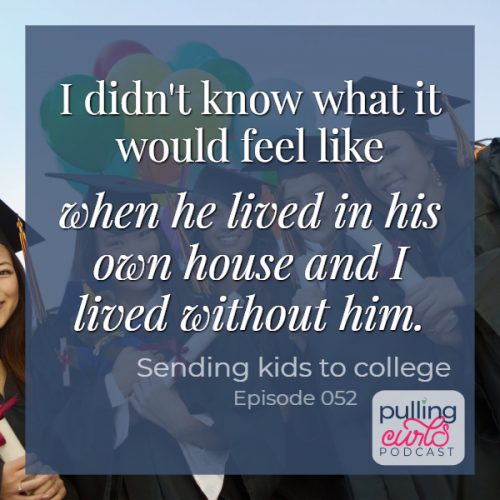 Check out all my podcasts:
Transcript:
Hilary Erickson 0:00
Hey guys, welcome back to the Pulling Curls Podcast. Today we're talking about sending your kids to college.Today I've got five tips on getting your kids out of your house and living in the dorm. Let's untangle it.
Welcome to the Pulling Curls Podcast. I'm Hilary, your curly headed host on the podcast where we untangle everything from pregnancy, parenting and home routines. I want you to know that there are no right answers for every family and I find that simplifying my priorities is almost always the answer. It's tangled just like my hair.
Hey Drew, we're here today to talk about five things to remember when you're kids Going to college?
Drew Erickson 1:00
Yep.
Hilary Erickson 1:01
Yeah, college. I mean, I was pretty happy to go to college, I have to say Where are you?
Drew Erickson 1:06
Yeah, I was I was ready to leave home.
Hilary Erickson 1:08
Yeah. And so I think keeping a very positive thing spin on things, because you know, everyone's going to be a little bit anxious but trying to be as positive as possible, I think will help. So my first one is college is for them. Right? I we get so many weird emails from ASU.
Drew Erickson 1:23
But well, that's true. And some of it is just almost like trying to get a PTA for the ASU and I don't think that's necessarily a positive thing. I don't I don't agree with that. But it's always like come to campus come to the I'm not going to college. I went to college, and I went to that college I got a master's degree. I don't mean to walk around campus anymore.
Hilary Erickson 1:43
Yeah, I don't know where much is at the university our kid goes to but I think it's really important to remember that the college experiences for them it's not for us to let go relive our college years, although you definitely have a trip down memory lane when they you know, meet the new roommate or stuff like that remembering what things were like for you Yeah
This episode of The pulling curls podcast is sponsored by family routines how to automate your housewife life. ever wish life was more like you pictured it would be before you had kids being able to spend less time with the mundane tasks and more time teaching kids the fun and valuable life skills you know they need family routines teaches families to simplify daily tasks into routines that help them feel more peace and joy. Save 15% with a coupon code untangled you can find it at pullingcurls.com in the menu under courses or in this episode show notes.
Okay, so my second biggest tip is while college is for them, you sort of need to sleuth in the background. And so, unbeknownst to him, I was just making sure we weren't missing any big deadlines because there are big deadlines for college like picking your dorm room or you know making sure your applications and on time you know, not nagging them making them feel like they are 100% responsible for this but at the same time, you're just like just checking in behind the scenes, not where they notice
Drew Erickson 3:00
Yeah, well, in their experience with deadlines in high school is the consequences of missing those deadlines is much less. So I think most high school students, particularly seniors have a tendency to want to blow off the deadlines. And when they get to college, the deadlines are much more real. So them having some support in that. But being aware of the deadlines gives them a chance to grow and actually be an adult themselves.
Hilary Erickson 3:23
Yeah. And I feel like each year it's gotten less so our son will be a junior in college this coming fall and each year I've had to do much less I don't sleuth in the background at all, except for when do we need to pay when you need to get your tuition and yeah, and to make sure that he's signed up for classes. Yeah. Which he does I you know, I think colleges anymore a little bit more on top of that than maybe they were back in the day.
Drew Erickson 3:43
And he's done really good with things like rent and different payments that he's that he has to make. He's actually been quite impressed with how much he's learned how to take on himself. Oh,
Hilary Erickson 3:54
that's part of why you go to college for sure. Right.
Drew Erickson 3:56
Exactly. Absolutely. I think it's a safe testing. For being an adult where you still have some support from home,
Hilary Erickson 4:03
I will say that the moving process to college now they call it cruise ship moving where our son went to school is so easy and like you just get in this line and then you get in this line. And I swear when I went to college, there was just like, you know, you had to go to this building.
And then two days later, you had to go to this building and and it's it was very simplified and easy for these kids to make the move in as seamless as possible. I felt like so Oh, yes, I was very impressed by by his orientation day, because we were in line, our time came up and
Drew Erickson 4:32
we actually had to schedule time that we were supposed to go I think there was maybe a few people in that same kind of group of people that were at around that same time, but they had stations around where paperwork needed to be signed, and you were there with your parent.
There was some stuff that was with your parent. There was some stuff that was on his own, but it was very well streamlined to get all of the eyes dotted and T's crossed and put as much of the responsibility on the students and less to do with the parent and I thought that was brilliant. Mentally laid out.
Hilary Erickson 5:01
Yeah. And I feel like that's more and more of the trend throughout college because they want kids to succeed too, because they want they want to make it look like they create succeed. Absolutely. Okay, my tip number three is to do less than you want to do. Like I wanted to fold all of his clothes and put them in their drawer and make sure that he had his show set up, right.
And that's what I wanted to do. But the inside of me said, No, this is his room. You know, it's hard when kids live in your house because it is my house but that was his dorm room. It wasn't mine at all. And we did like show him how to set up the plastic shelves and some basic things that maybe he didn't know what to do. And we looked around I looked around with the mom I like he didn't have any hands so which I hadn't even thought about before.
Drew Erickson 5:44
Right and we ended up I think having to get a bath mat that was another thing we had to get for him as well. Yeah. Some of that we came in thinking let's see what other people bring. But some of we just forgot like hand soap and stuff like that. So we did end up having to go to the store for the needs. He picked up a few So we were there, but I was trying to just focus on the needs, right.
And it was things we had the 18 has for his 18th birthday 18 gifts and a lot of those things were very simple thing to kind of get him through the initial start, whether it's, you know, a simple first aid kit and simple medicine cabinet with some Tylenol, allergy stuff, some real basic things, some basic tools if you needed to fix a small thing in his room or one of his own pieces of equipment, then he had some some access to something to help themselves rather than having to call us and have us come pick him up and take him to the store or something like that.
Hilary Erickson 6:34
Yeah, actually, number four is provide the needs and what drew was talking about his for his 18th birthday, we gave him 18 presents, which sounds like Oh, that's a ton of money, but a lot of it was from the dollar store. You know, mixing bowl, bandaids, screwdriver.
Yeah, very small things, the needs, and we were just kind of discussing this and we were like our other one turns 18, the February of his senior year. So that's a long time from when he goes to college, but these things don't end up taking A whole lot of space, they have a very small box could hold all the things that you really need as an adult. And so I think we'll still probably give him the needs when he turns 18. Right.
Drew Erickson 7:09
Yeah. And I think it's important. I think most, they may not be excited about getting those kinds of guests. But I think most seniors in high schools, they're getting close to that time of leaving home. I've got to expect that for the for Christmas or their birthday, or, or major gift days that they're going to get presents. While they're not exciting.
They are things that are going to help them make that transition to being an adult and being on their own. Well, after that 18th birthday, you know, then you start asking for like socks for your birthday. It's just everything's different once you're an adult, right, so it's probably a good way to soften the blow with a frog screwdriver or something. I don't know. That's right. Sure.
Hilary Erickson 7:48
Okay. And tip number five is that as a very happy thing, so I always kind of wondered what it would feel like when I shut that door behind me and he lived in his own dorm and I lived in my own house and he didn't live with me anymore. And I think if I compare it to how it'll feel like when the baby comes out and what it'll feel like to look at them, and I didn't know what I was going to feel like when that door shut. And I have to say that it was one giant wave of relief. I mean, there was all that of like moving and moving. It's never fun, and it's always a relief, and that's kind of done, but he was ready to fly on his own and what a good feeling that is to, you know, have supported him enough that he can make an attempt to fly on his own and then it's a happy thing.
Drew Erickson 8:26
What do you think? Do we have a favorite favorite BBC documentary where the cliff toiling birds I think it's in Iceland, or somewhere up in the northern regions of the UK and the baby birds basically get shoved out out of the nest, and it's a long drop to the bottom but what's interesting is how well the baby birds survive. Not all of them do but it's interesting to see the the amount of rejoicing you as a viewer and to some degree, you got to imagine that the the parents of the baby bird must feel themselves that the baby bird sucks. seeds and gets to the bottom fine and, and survives and are able to continue on to the next stage of their life.
Hilary Erickson 9:06
It's a little bit like that. It's a great video, I'll put it in the show notes. But yeah, there they are gonna have bumps on their way down.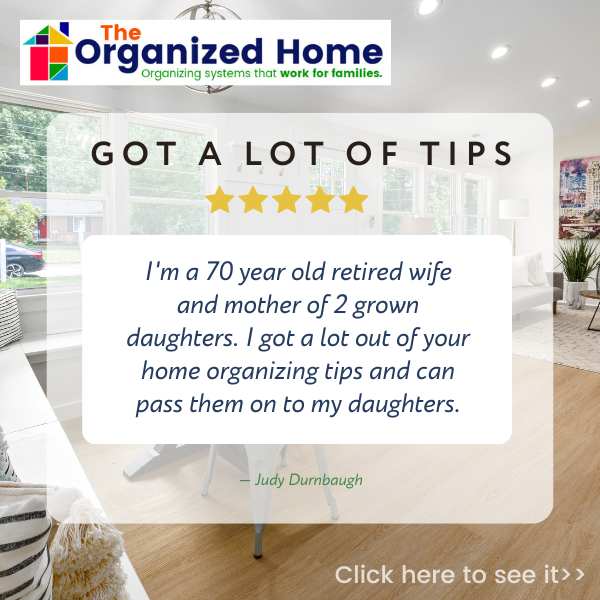 Drew Erickson 9:13
Right. And that's part of the process. That's part of how they figured out the consequences are real. This is what it is to be a real human being dealing with other real human beings all the time. And it's messy. It's messy, sending them your feelings are messy. their feelings are messy.
Hilary Erickson 9:27
Yeah. So those are our five tips for sending your kids to college. If you have one going to college this fall, COSATU, you plan something exciting once they're finally gone, because you deserve it. You've raised a kid that left the nest,
Drew Erickson 9:41
and and they will come back and they will ask for support and for advice that they wouldn't ordinarily have asked before.
Hilary Erickson 9:48
Yes. And also I have to stop myself from offering that advice, unsolicited. Yep. So it's hard having adult kids. It's a hard tightrope. That is a whole other episode but for today, it's about moving into the dorm. I hope you Have a kid that goes to college someday or moves out. You don't have to go to a dorm in order to have this same thing. You could definitely move into your own apartment. And that could be a big win for your kid as well.
Drew Erickson 10:09
Yep. I think it's an important a rite of passage, if you will, for all young people to have to go through.
Hilary Erickson 10:14
Yeah. Okay. I hope you guys like today's episode. I know a lot of you do not have kids old enough to go to college. And most people don't have a kid going to college this fall.
But I think it can kind of get your mindset on the idea that someday your kid is going to leave your house and how are you going to help them succeed in the outer world? I know that when we had one go to college, it kind of changed all of my parenting philosophy because it just changes how you parent your kids. So hope you guys liked it. If you're interested.
I have a whole thing on practical parenting. It's totally free where you can learn some tips on parenting your kids and I hope to see you inside patchable parenting is in the show notes. Thanks so much for joining us today. I hope we help smooth out a few of the snarls in your life. We drop an episode every Monday and we always appreciate it when you guys share and review Until next time, we hope you have a tangle free day.
Transcribed by https://otter.ai