It's father's day weekend. And yet, I'm seeing posts about single moms and how they are doing two jobs.
And boy oh boy do I have some serious respect for single moms.
But they're not doing two jobs. Yes, they fill in for what is absent but to skew a popular quote — Nothing can compensate for a father. Not even a mother.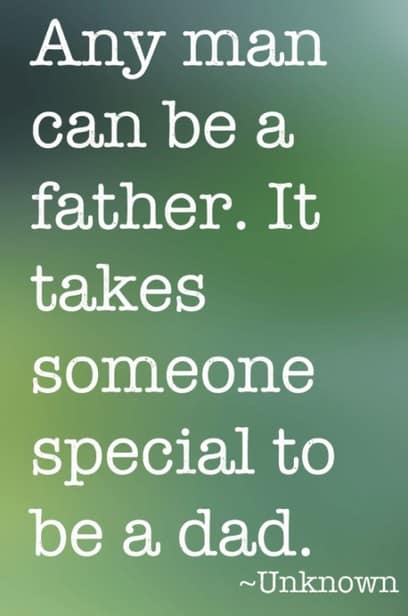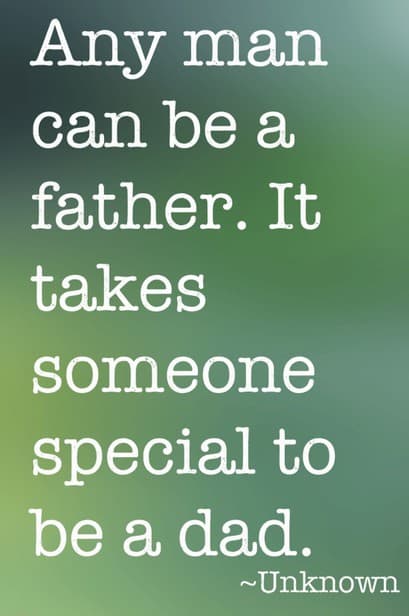 Don't get me wrong. There are so many women out there doing an AMAZING job with absent fathers, but that doesn't mean we shouldn't celebrate dads or pretend like moms are doing it all.
Let's back-up a little bit. Here's my dad.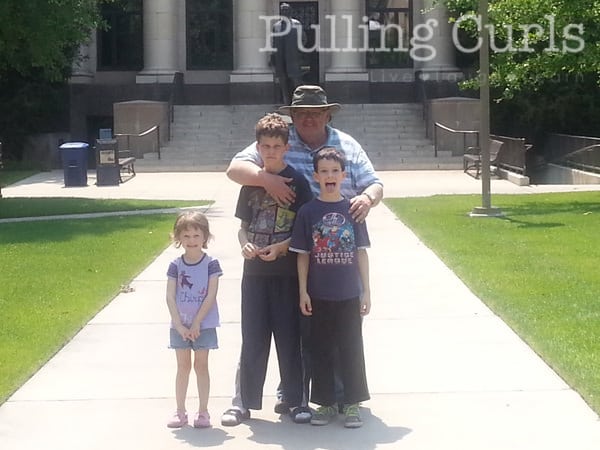 Here he is in his element. He took my kids on a tour of my Alma Mater. My dad taught at BYU since before I was even a twinkle in my mom's eye (she was his secretary). Some of you might know him, he taught American Heritage. I couldn't have been prouder to have been his daughter in my years at BYU. People had so much respect for him, as a professor, as a vice president and as a dean. He has a way of making big things seem so manageable, all with amazing integrity to who he is.
But to me he's just my dad. He swears when his fishing line gets caught, he tried to show me every tree that every national park had all while I tried to shove a pillow over my face to kill myself. He loves to drive around and find animals, he still does much of his own yard work and still loves economics. I mean, someone has to — right?
He has taught me so much of what makes this blog what it is today. The self-deprecating humor, the ability to organize and get things done, a willingness to stick to a task to see it through, seeing beauty in something that others might see as everyday. My dad inspires me every day.
And sometimes when I see these fathers who can't even make it to the delivery, or leave right after to go play pool with friends and I wonder how I got to be so lucky? How I got a father who took his job so very seriously. He still does. He is the one I want to cry to, the one who I want to ask how to solve my problems with integrity. He is a rock in my life. I love him so much.
And how would I have managed without that?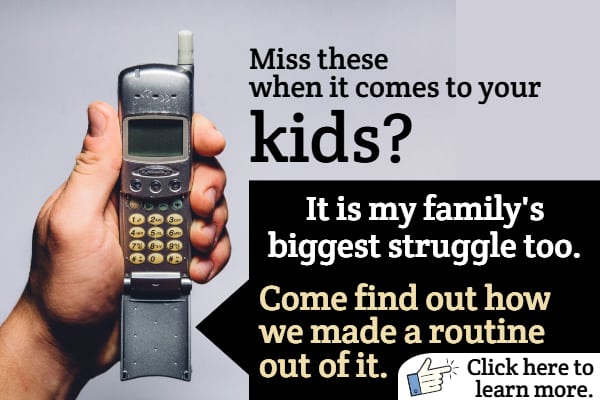 And then there's this guy: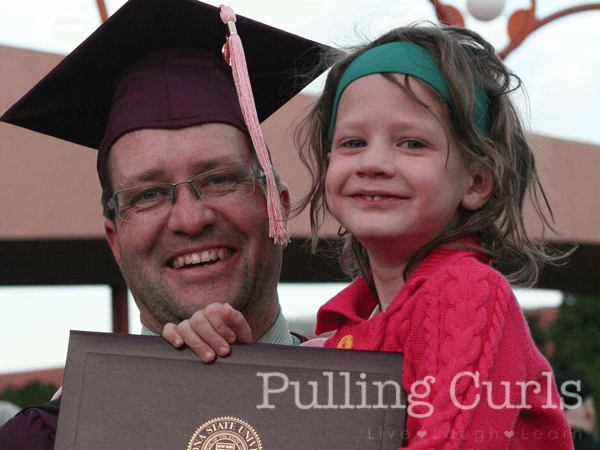 I love this photo. I felt like Princess P looks when he was done with that degree. I have never been prouder of someone who slugged through the mud and briers to get to where he was on this day. I took this moment to think about how hard it was to work full time (and then get blasted down to part time, but expected to work full time), plus have 3 kids, a working wife and a masters degree on your back. That's a lot to pull. And he did it with grace.
And he did it.
He is a wonderful father. He spent an entire week at scout camp with Mr Middle, and he could NOT have been more proud when Mr Middle finally made the target at the archery range, or got his whittling badge. He goes camping with our boys, and supports them in their endeavors. He's kind of amazing.
And yet, we somehow are supposed to pretend that a single mom can do the job of men like this? We just can't. They just can't and I have so much respect for men who fill in as fathers when the actual dad isn't there. That act is a selfless one that shows just the kind of person they are. It's impressive.
A good father is worth their weight in gold, and not everyone gets one. Yes, everyone had a sperm that made them. But not everyone gets the maker of that sperm to stick around. To love them, to fish, to wrestle and get dirty (while mom looks on in disgust) to talk about becoming a man and showing them what a real man is.
These two men are real men. They have sacrificed their careers, their hearts, their time and talents to raise children. It's uncommon in our society and I am hoping you have men in your own life that have done something similar for you. Take the time to call them and say what a gem they are. They truly are the diamond from coal, and we need to treat them that way. Let's give it up this weekend to the fathers.
And if you are a great father, take a moment to pat yourself on the back. You are uncommon. You are helping our society, you are a role model for the fathers of tomorrow. Strong work.
Happy Fathers Day.