Christian Health Share plans are taking center stage now that traditional health insurance is becoming out of reach for many families.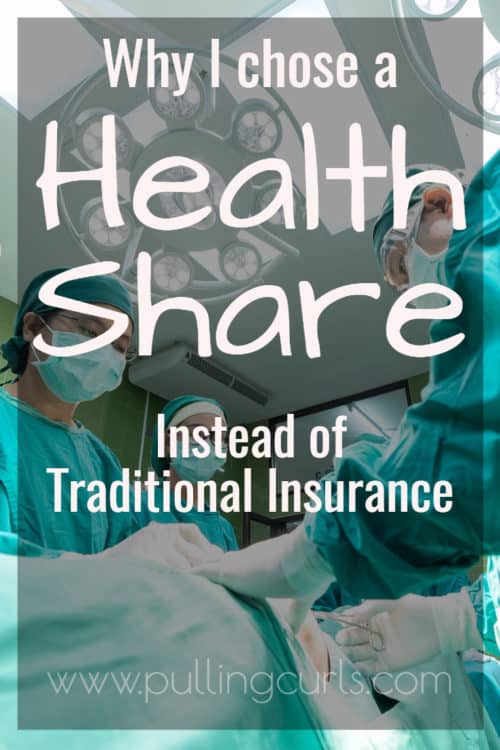 One day I got my new insurance premium.  It had officially surpassed my mortgage payment.  That is what made me consider a christian medishare.
We were now paying almost $1,000/month for an insurance policy with a $5,500 deductible.  We had never used anything but preventative medicine from them.
We'd paid everything else out of pocket for the entire 6 years we'd been on the plan.
I treat a lot at home, and I dread taking my kids to the doctor — so in reality (and through the grace of God) we hadn't used the health care system much at all.
Anyway, I knew something had to change.  Our insurance was going up another 20% a year, and I just had enough.  It wasn't worth it anymore.
When we had started on this same insurance (with a $3,500 dollar deductible) 6 years ago, the cost was just around $400.
I had heard and read a lot about Health Shares.  A lot of bloggers had started to use them.
But I was reticent.  I've been the one who's billed out the cost of a new car after just 8 hours of work.
I get that health care can entirely ruin you.
I also got (because I read it ALL over their website) that Health Shares are NOT insurance.

Why health shares are not insurance:
First off, they aren't governed by the state entities that cover insurance.  They are their own thing.
If mainstream insurance companies don't pay your bill, you have set lines of recourse (although, it is often due to their rules, so it would not rule in your favor anyway).
Also, insurance is run state by state, so since I am going with a health share that is in another state — it clearly isn't insurance.
What are health shares?
To me, it's the basic idea of why insurance was started.
I make my payment (of $500) every month.  It goes into a pot to pay out insurance expenses of others.
It is run by a religious organization, and you are able to take the religious exemption out of insurance (if that's still mandated when this post goes live).
It is also governed by a managing board that adjusts the plan to stay solvent.
My particular plan is run by the Mennonites.
They are very clear that your health bills are YOUR health bills.
However, if there is money in the pot (which there has been for many consecutive years) they pay your bills.
But in reality, YOUR health bills are YOUR health bills WITH insurance!
So often someone won't be on your plan, or you went to the wrong hospital, or the moon was just a sliver and they don't cover you on those days.
I just found out that the trauma surgeons at my own hospital won't take the employees of the hospital's insurance.   We can ONLY go to our hospital, and our trauma surgeons are considered out of network.
How does it work when you go to the doctor
I actually haven't been (surprise)… but if I did I'd tell them I wanted to pay the cash price.  I'd just pay it then, and get an itemized receipt.  I'd then turn that into the health share (a VERY easy online process).  Within a few weeks they'd process it, and give me the money.
I do have a $1500 dollar deductible — so everything up to that point, I pay for myself (but still submit the receipts so it can count towards my deductible).
If I was at the hospital I would tell them I was using a religious health share (and cross my fingers that someone there had heard of it — they ARE getting more and more popular, many people at my hospital have heard of them).  I'd also call the Health Share to tell them that I was in the hospital and get started on working out an arrangement.
They will negotiate with the hospital directly in these types of cases.
They pay the hospital after a few weeks, just like regular insurance.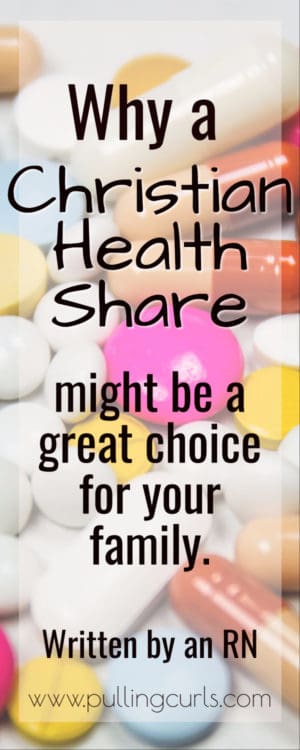 A few thoughts about joining the health share:
It did seem like I was joining a cult when I signed up.  The process is a little weird, and you do have to make a declaration of faith in order to do it (btw, Mormons can't join all the Christian health shares, because we are not Christian enough).
It is made clear 400 times that they are NOT an insurance, so I do have some fear in the back of my head that they won't pay if we ever got into trouble.  However, they have paid every bill submitted to them in the past few years — always solvent.  They certainly have a history of fulfilling their end of the bargain.
Some health shares do not cover pre-existing conditions, so that is something to consider.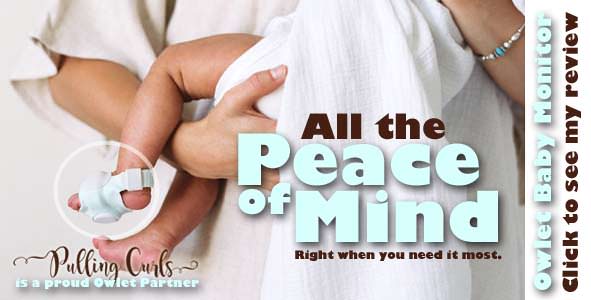 Some health shares pay for preventative and some do not.
Because I am overweight I have to pay an extra $50, but they have also given me a health coach that calls me every other week and encourages me to help me lose weight.
I can't contribute to my HSA anymore because I am not an HSA-approved plan. 🙁
This type of health plan can't be written off because it is NOT HEALTH INSURANCE.  That is a very sad thing, and actually, the reason I didn't join sooner.
I ended up saving almost $350 each month by joining the share.  Yes, I will pay a bit more in taxes by not having that insurance deduction, but at this point, it's certainly worth it.
It can be a really nerve-wracking thing, and I'd love to tell you why I ended up picking the one I did.
There are a few options included Christian, Liberty and Medishare.
I have an email all set-up to tell you which ones there are and why I went with the company I did.  I'd love to send it to you. 🙂
If you liked this post, you might also like: