Problem: I have 3 bathrooms. My children are creators of filth.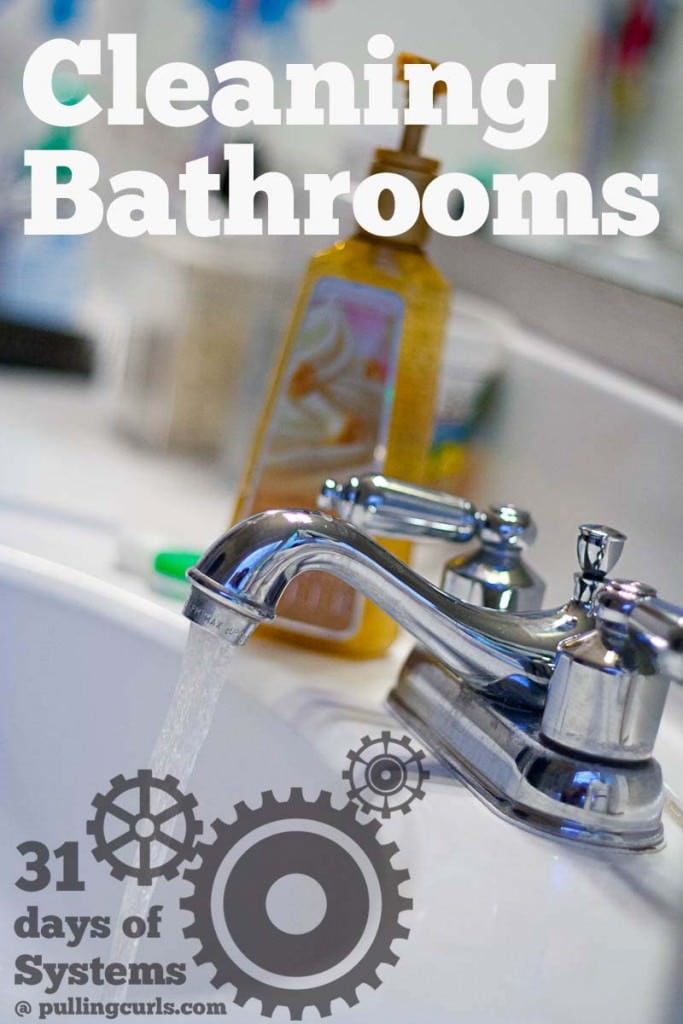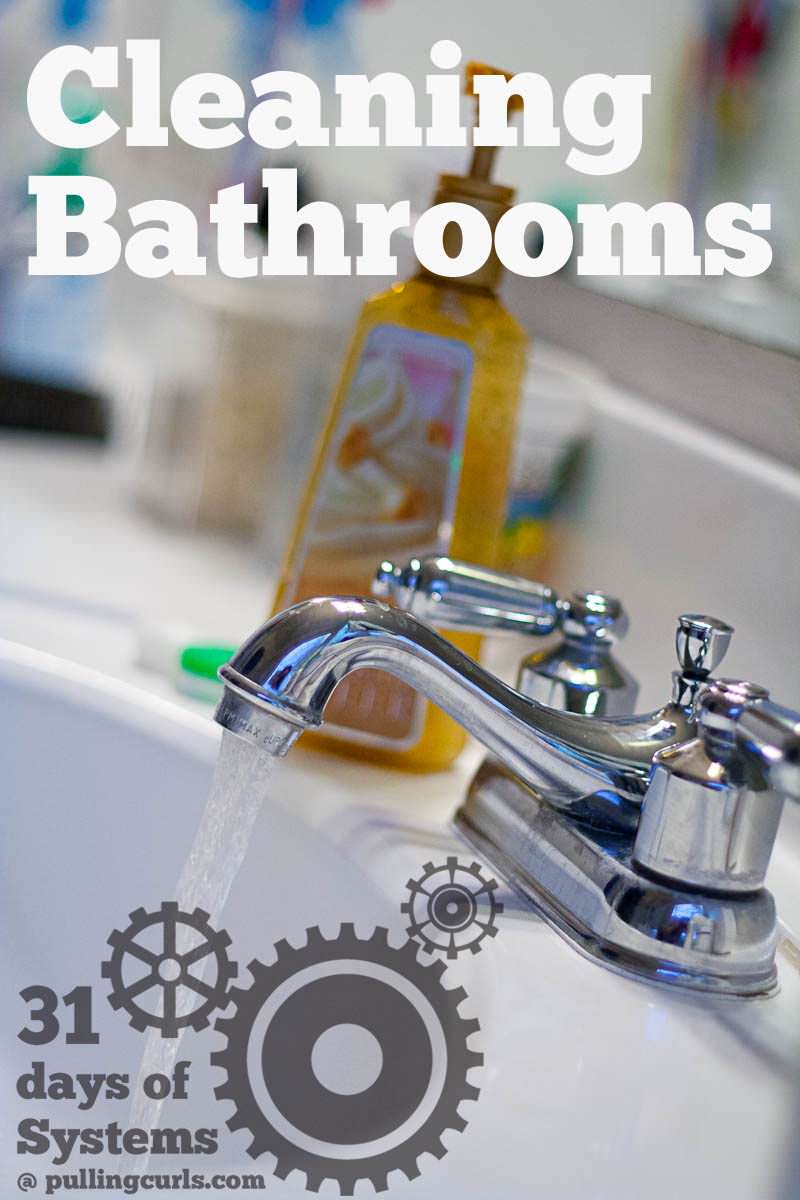 If you liked this post, be sure to check out my post about my course Family Routines: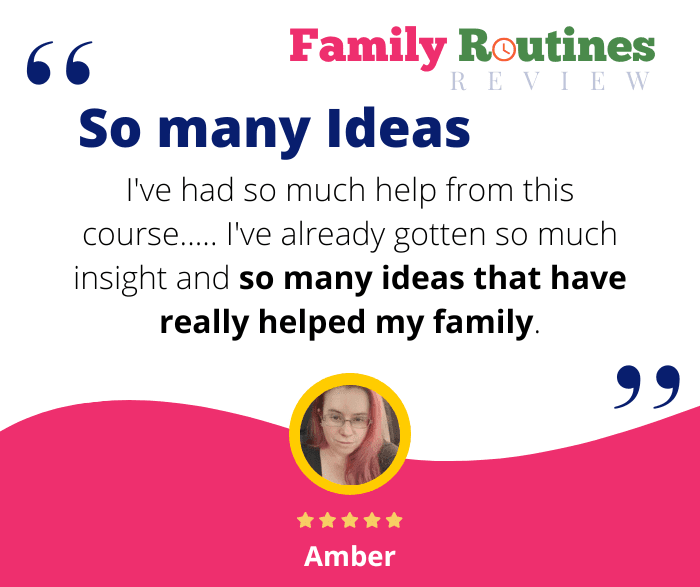 I guess I can't totally blame it on my children. I mean, I have curly hair that sheds like a long haired dog. Regardless, the act of cleaning the counters and toilets isn't my issue, it's the rest of it. There' just SO many SURFACES in the bathroom!
Bathroom cleaning must center are weekly clean areas and then areas that rotate:
Each week, we clean the counters, and the toilet mirrors, and the floor around the toilet. I clean my bathroom, and the kids split up the other 2 bathrooms. Even my 5 year old can do this part. Antibacterial wipes have made it really easy for small children to do this type of job. I worked with her for a month or so, so that she knew how I wanted it done. Now that she KNOWS how I want it done, I expect it to be done that way each time, and I do check each child's work in this area. There are consequences (including a loss of electronics and allowance) if they say it's done and it's not (or, if it just doesn't get done).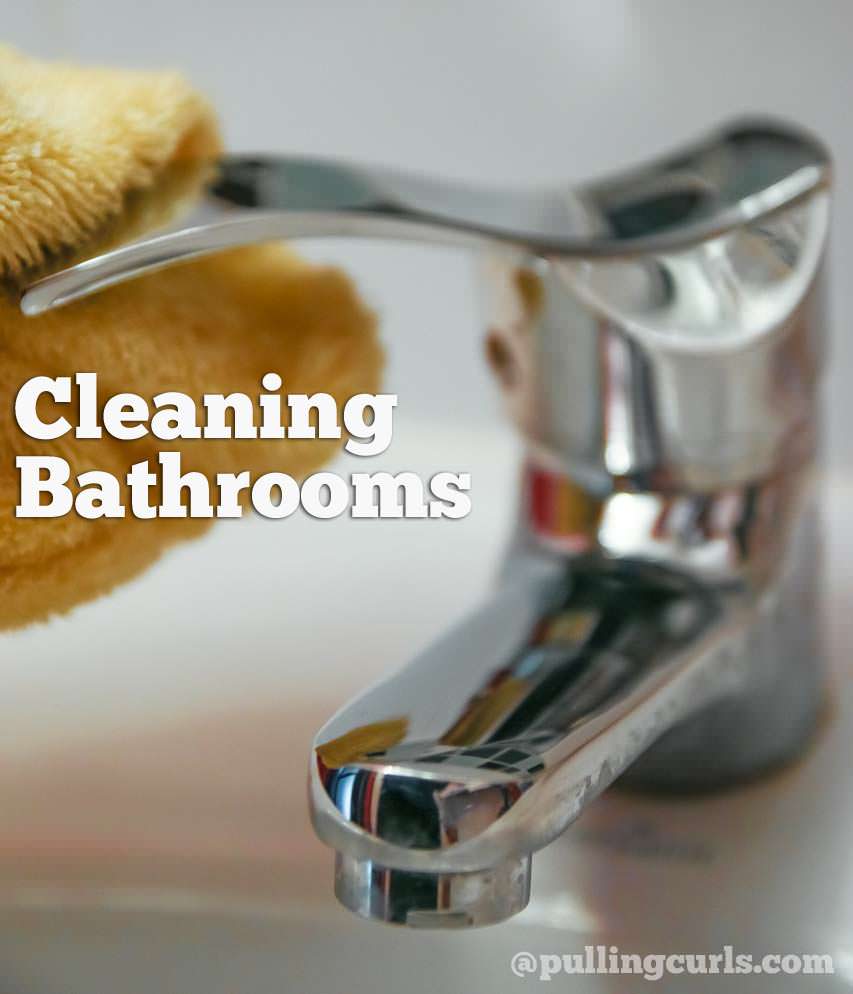 Then, there's all the other places in the bathroom.
Showers
Tubs
The rest of the bathroom floor
I rotate between these places, which has them cleaned about every month to every month and a half. I either use my steam cleaner, or a vinegar solution.
Anyway, that allows us to keep it all adequately clean without me feeling overwhelmed by cleaning the bathrooms each week.
Cleaning the bathroom, even the toilet, isn't my least favorite job. I like how clean it all looks when I'm done. Yes, I'm like that.
If you're looking for bathroom organizing tips — don't miss out on my organized home page!
Do you have a bathroom plan? If you have a post about it, link below or share it in the comments! I'm always looking to refine my bathroom system!