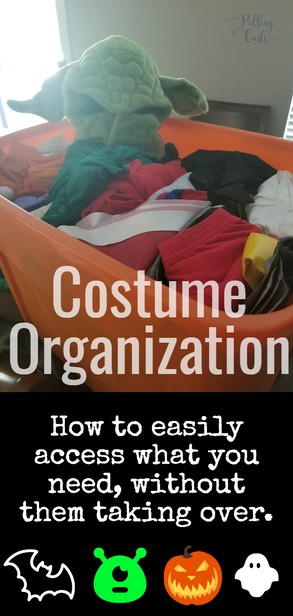 Organizing Costumes can be important when you have a large number of especially adult or family costumes.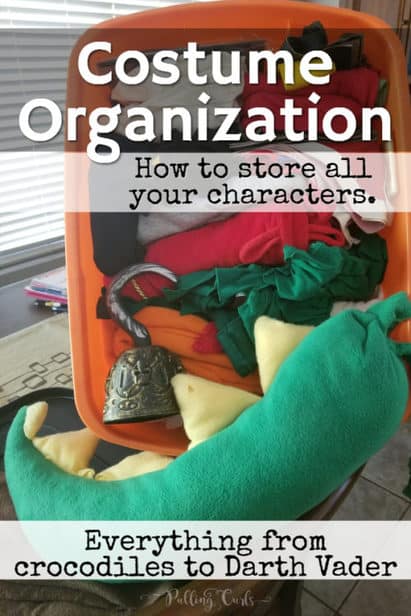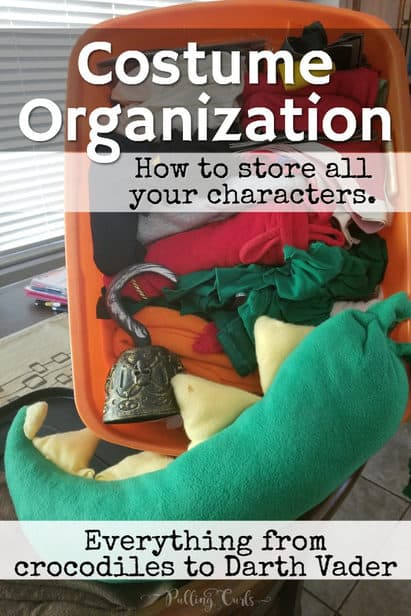 I loved doing family costumes. They are so fun and super memorable for all of us.
BUT, organizing all those pieces can be a pain and take up a lot of space.
I figured out a way to put them in a bin and easily find what you are looking for.
You're going to be shocked — I used vertical organization!
---
But before I tell you all about it — this organization method uses a lot of the principles I teach in my Organized Home Course. This one highlights being able to easily access what you need when you need it. If you're….
Wishing you could relax more because it seems like your house is ALWAYS calling your name to clean it up
Worried about last minute guests — they would not be welcome
Afraid of losing something important because you don't have a system of places to put things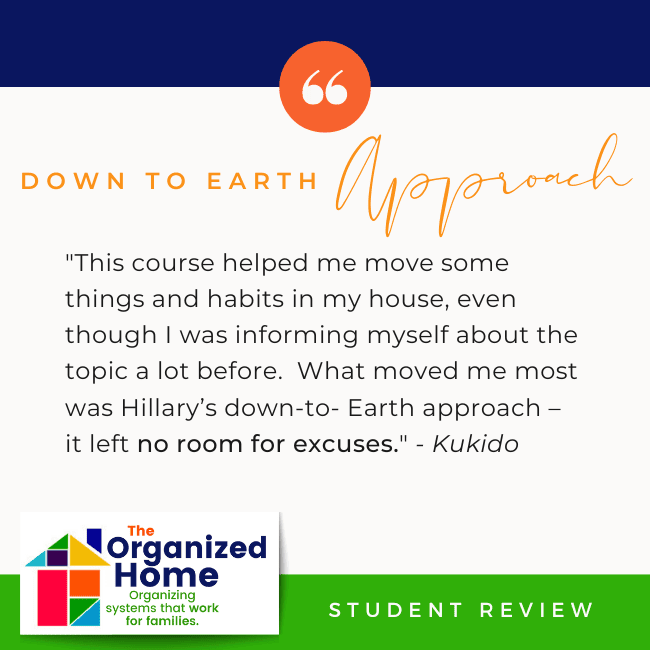 The Organized Home might be for you! You can even get 10% off with code PC10.
---
Ok, back to costumes.
We had a lot of them, and I didn't want to take up valuable real estate in my room. I needed them in the garage, but just piling them all in a big bin was frustrating to find what we needed when we needed it.
In comes vertical organization.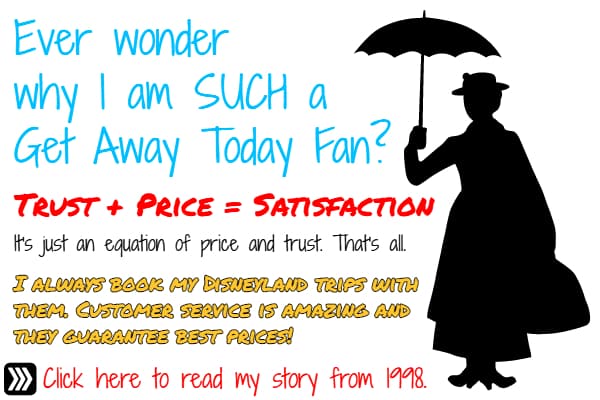 Just put the bin on its side, and stack the costumes in. Because my bin was large, I was even able to stick the dinosaur tale on top of them.
Because everyone needs a dinosaur tale. Wait, I think it's a crocodile tale.
You can see it here: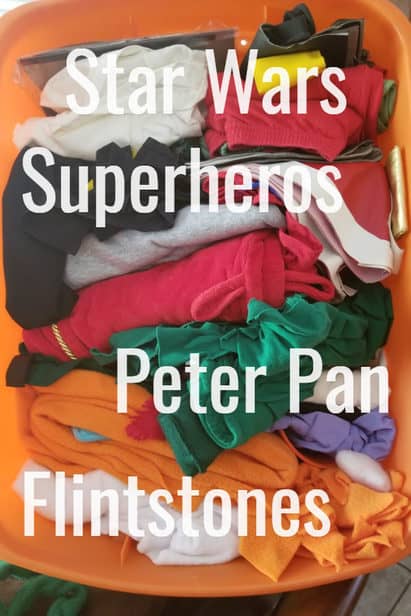 See how easy it is to find what you need?
Now, I'm guessing MOST homes don't need a bin like this for adult costumes (but maybe you do). BUT, I bet there is something in your life that you need to figure out a way to store it better than you are storing it now.
It is SUCH a good feeling when you get something like this solved. Which is why people love The Organized Home.
If you're not quite ready to tackle the whole system — maybe try my 5 word organization challenge — and check out my other Halloween & organization posts under that: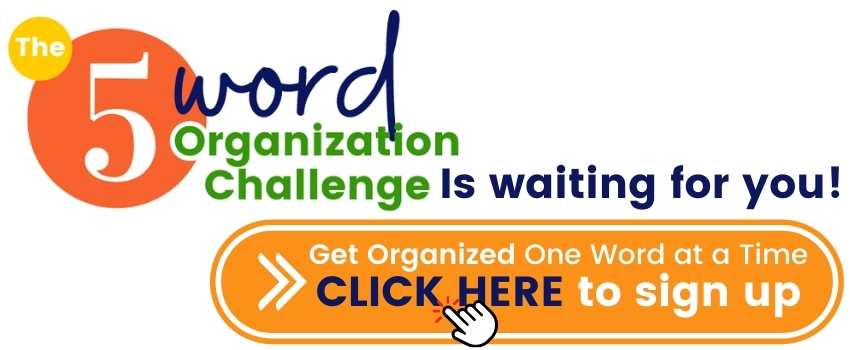 [pt_view id="0726fa8b7b"]
[pt_view id="e6c66f5341″]