So weird that a blog called Pulling Curls is entirely NOT about hair.
Other than pulling it out because my kids are driving me insane.
Surprise! 🙂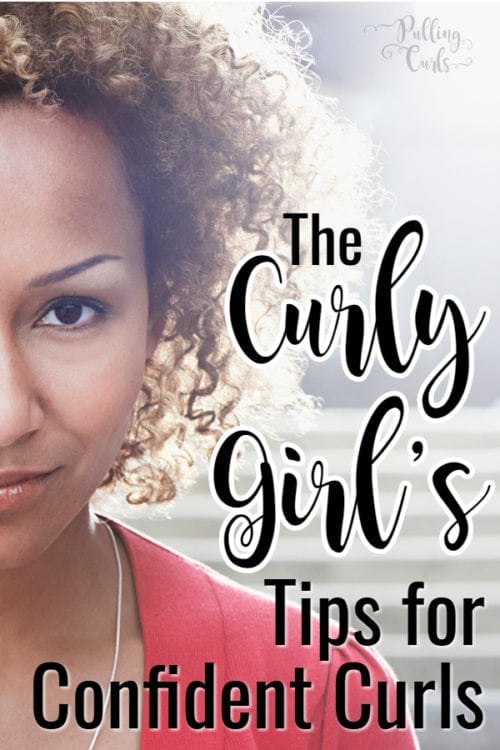 If you're new here — Pulling Curls is a family lifestyle blog for overwhelmed moms to make life & pregnancy easier (I moonlight as an L&D nurse).  BUT, once a year I do a hair update.
I've had curly hair all of my life (you can see me at age 3 on my About Me page)  and I think it's gotten curlier since I got older (everyone told me it would get straighter when I had kids, but I swear it's just gotten curlier).
Each year I get a little smarter about how I take care of it.
SO, here is the 2018 edition of Pulling Curls:  The Curly Hair Edition.
I have found that consistently using the same product doesn't always work great for my hair.  So I do some alternating.
Before I wash I apply an awesome essential oil blend — you can get it emailed to you right below — but it's basically coconut oil, tea tree and lavender.  It really helps with my dry, itchy scalp.
THIS ONE'S HELPED US A LOT!
My favorite essential oil blend!
Saved us from ringworm, warts and itchy scalps.  Thank GOODNESS for it!  Get it as part of my newsletter.
This also gives your consent to also recieve my newsletters with new or relevent posts unsubscribe/adjust at any time.
Before I stop I have large looping curls that corkscrew — and SUPER fine.  It's crazy hair, some of the curliest I've seen on a white girl.
In the Shower:
I do not wash my hair with shampoo — ever.  I used to wash it monthly, but I stopped.
I only condition (but I do scrub my scalp with it — it's almost like I'm shampooing with conditioner)
I use new Costco House Brand (Kirkland) conditioner.  It's sulfate free and I LOVE it.  It feels similar to the Dressing Your Truth Cleansing conditioner I LOVED last year (but the price was insane and I didn't like that I could only get it online).
I haven't found another conditioner I love as this one. I have a few other ones in my shower, but they often make my head itch (I think it's maybe the sulfates that make my head itch), so I have stopped using them (I should throw them away if I followed my own advice from The Organized Home).
I condition my hair very first in the shower.  I leave it in and continue the other business of body maintenance….
Then, right before I'm done, I check to see how greasy my hair feels.  I do try to leave a fair amount of conditioner in my hair.  I need all the moisture I can get — but if some areas feel too greasy I'll do a rinse in that area.
I also make sure to rinse my neck off really well, as it seems to get itchy if I don't do that (probably mostly back when I was using conditioner with sulfates in it)
Out of the Shower:
I just squeeze out any extra water.
I was using a T-shirt for this part, but it didn't seem to work too differently than just a towel if I only squeeze off extra water (careful to keep all my hair together as I do it).
I then apply one of two things (I alternate) — my hair is still pretty wet when I do this (the key is to not have your hair dry before you add conditioner)
I sometimes apply Mixed Chicks, plus a little dab of Biosilk (my stylist told me about this — and I love it — Biosilk alone was HORRIBLE for my hair, but a few drops mixed into my conditioner is awesome-sauce).  I have hair that goes just past my shoulder (when Dry) and I use about a nickle-sized dollop of mixed chicks, plus 2 drops of biosilk.
I was sent a bottle of So Cozy to try on my daughter, but guys — I LOVE this stuff.  Now, keep in mind I have SUPER fine hair — so maybe the kid's version is more awesome for me.  But I LOVE this stuff.  It's a bit too heavy for her (her hair is not very curly), but I love it.  I use a bit bigger than a nickle sized dollop and I finger-comb it through (this post isn't sponsored by them, they sent me the stuff about 6 months ago for just an instagram).
I put the conditioner in — runing it through my hair as much as I can by hand, and then I comb through it with my fingers.
Then, I scrunch some gel in.  I use whatever gel is handy — so, if anyone has a favorite – let me know.  Right now it's just a tube of Aussie.  I find that if I don't use gel, my curls split apart and don't dry as nicely — but it certainly does make for a crunchy hair day.
THEN, if I have time, I wrap it up and put it in a microfiber wrap to help get any other moisture off.  I leave that on either just as I do my makeup, or sometimes I take a few minutes to check my email or Instagram.  Then I undo it, tussel the curls into place and call it good to air dry.
I think diffusing it does give it much more body on the first day, but I just don't have time — and I may just not care enough.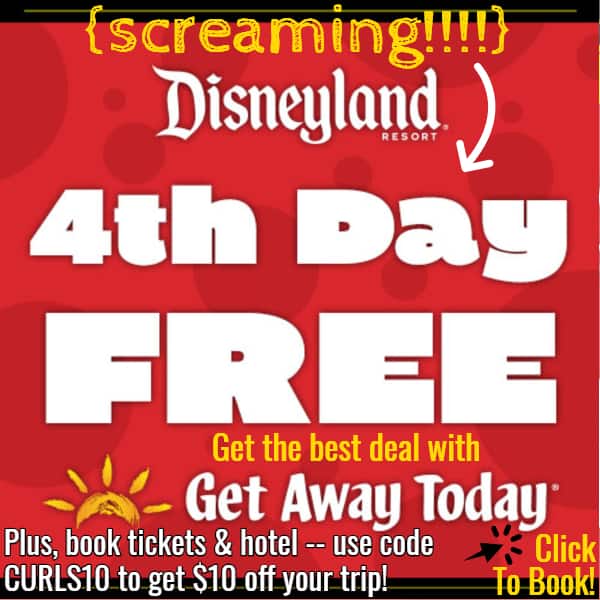 When I do diffuse I use one with fingers like this one.
The 2nd day my hair always looks great.
I often use this DIY Curly Spray to make it look its awesome-est.  I have also tried the So Cozy spray — and I like it too (but that DIY one is SO cheap, it is awesome).
3rd Day I use more curly spray — and by the 4th day I wash it again and start over. 🙂
That's it — pretty simple.
The keys, for me are to:
Style when wet
Comb through it well in the shower — with a wide-toothed comb
Try not to mess with it, or separate the curls when I'm done.
I love to play with my hair — but it just makes it frizzy, so it's a no-no.
So, there's the secret, there's actually NO pulling curls around here.
If you'd like this post sent to your inbox — just let me know here and I'll shoot over those products so you have them in your email. 🙂  And then check out my other beauty tips below that:
Get these tips sent straight to your email as a bonus for getting my newsletter.
No more guessing about what products are good, or trying new things.  This one's a tried and true method. 🙂
This also gives your consent to also recieve my newsletters with new or relevent posts ~ unsubscribe/adjust at any time.