When I am REALLY stressed out I like to watch Youtube. Especially organizing videos. BUT, this week I thought we'd find out my favorite Youtube Videos in several areas (including organizing, cooking, cleaning, kids and makeup — which seem to be the things I watch most).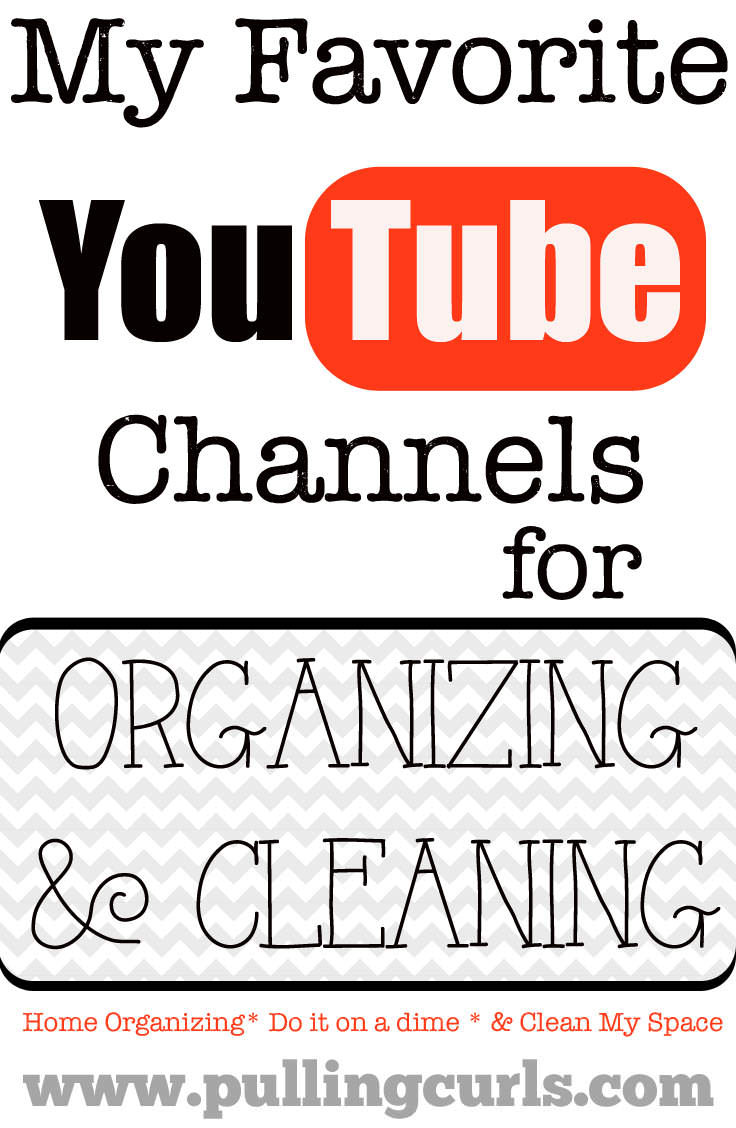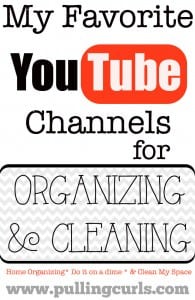 My A#1 organizing favorite is Alejandra Costello's Home Organizing Tips. Yes, she has no kids. Yes, she has some serious OCD, but like any smart OCD'er, she has channeled that into working hard and getting things DONE! I love how her videos are filmed, and how happy she is. Honestly, when I need happy place. I visit this channel. I get a little giddy inside when I watch it.
Honorable mentions include:
Organized Clutterbug — this woman has 3 children and GREAT ideas of how to implement good organizing on a budget, and kid-friendly. Her videos aren't super professional, but she has great tips.
Do it on a Dime – -I've watched this woman since before she had kids and it's been fun to watch her transition into life with kids. She does GREAT stuff on a budget, and has other great household ideas as well. Highly recommend her!
For Best Cleaning (and frankly, my only cleaning one — because it takes a LOT to make me want to watch someone clean) is:
Clean my Space — she makes fun, very informative videos that give me good ideas for our house. She shows you how to clean weird stuff I normally wouldn't even consider. I like her channel a lot.
Have any favorite organizing or cleaning favorites I forgot?
Be sure to check out my other YouTube favorites: Beauty, Kids, Cooking. If you're on Pinterest, you might find my Organization Board interesting!