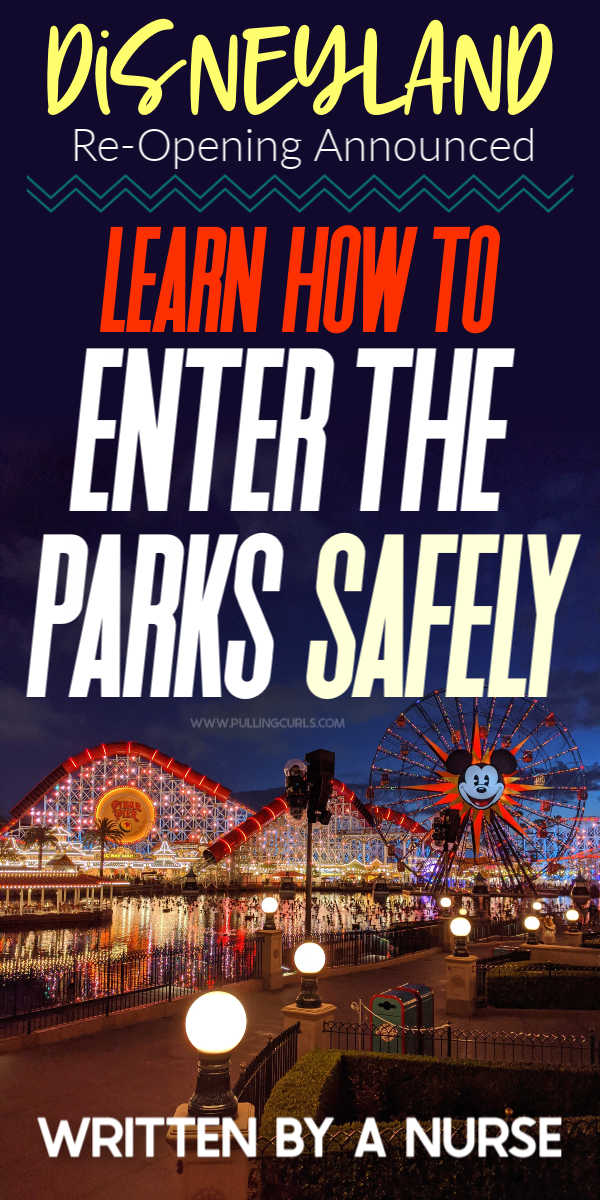 Can't wait to get back to visit the mouse? Me either. But, staying safe at Disneyland after the Covid closure is probably a priority as well. Let's talk about a few things you can do to keep you and your family safe.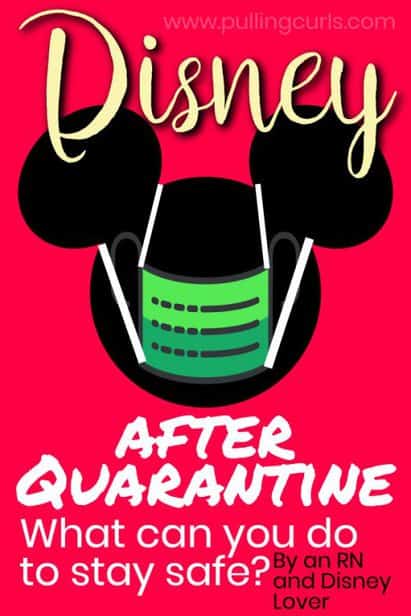 Before we get started, do NOT miss my Disneyland Budget guide and trip calculator to keep yourself from having vacation sticker shock in addition to Covid:
Staying Safe at Disneyland after Covid
How do I know all of this? First off, Hilary — a Disney lover, and also a nurse since 1997. If anything, the Covid disaster taught me that nurses know how to mitigate infection, because we've been doing it for years. Nothing new for us… except wearing masks all shift. Ok, let's talk about it.
Allow Some Grace
If quarantine taught us anything, it's that life needs grace. You're just not sure what will come up or where you will be in a week. I've always booked with Get Away Today and I will continue to do so because they're a great partner. Also, their peace of mind plan allows you to make adjustment to your trips up to 72 hours in advance. That means you can entirely cancel your trip if it ends up just not being a good time. I like that insurance.
The extra good news is that layaway with their trips starts at just $175 (and you just have to pay it off within 7 days before travel.
Also, I think it goes without being said that you'll want a hotel that is is going to take cleaning seriously, and Get Away Today vets its hotels for just such things. Good news!
Wear a Mask
Wearing a mask has become so very controvertial. But, if you plan to wear a mask (and I do think you shoud — mostly as a kindness to the fellow Disney lovers around you) make sure that it's the elastic vs the tie.
I'd also probably bring a few and change out a few times during the day. The chance of you touching/adjusting your mask is high and that leaves germs that you breathe in through the mask.
One of the best parts of a mask is that you can't put your fingers in/on your mouth or nose. That's one of their big wins.
Shop Less
Disney probably isn't going to love this, but stores are often enclosed (duh). The more time you can spend in the fresh air, vs an enclosed building, the better. Hopefully window displays and items at the front of the store will be on point — so you can window shop as you walk by.
A quick dash in to buy something won't be horrible.
And frankly, Disney's stores are usually pretty big, so that's a good thing. Socially distance, all that jazz. But, perhaps just shop less. Enjoy the atmosphere more. 🙂
Take Assessment of Your Party's Health
Many of us have had a sniffle-y kid and still taken him/her to the park. No more. Your family should be in prime health to attend the park.
My hope is that Disney will be more amicable to refunds or allowing us to use tickets later with this mess, especially if we show symptoms of illness.
If your child is not feeling well, that also means his immune system is fighting something else and they'd be prone to be susceptible to something bigger.
Also, before visiting the park I would encourage families to quarantine at home like they did in the beginning to make sure they are well when they travel.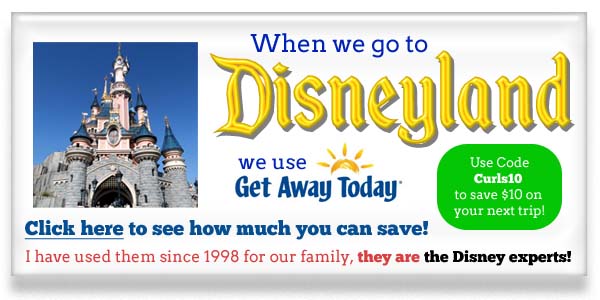 Drink More
I mean, I wouldn't even be a nurse if I didn't say that hydration is key to staying well. For me, I think I'd bring my own water bottle, that has the area that my lips touch entirely covered. I like the smart water bottles (even though they are crazy expensive) with the flip top cap, that way the area I drink out of is concealed from airborne germs while hanging out in my backpack.
Also, remember that you can get water cups at any of the sit-down restaurants. My kids learned that fast and are eager to go up and ask for it, and the cast members don't seem to mind.
I wonder if their hatred of straws will be a thing of the past (because it is better to have your lips on a clean straw vs a cup edge)…
Push Less
For me, Disney days were rough on my body. I pushed us all to our brink and we'd go back to our hotel room and die. See my post on foot care at Disney.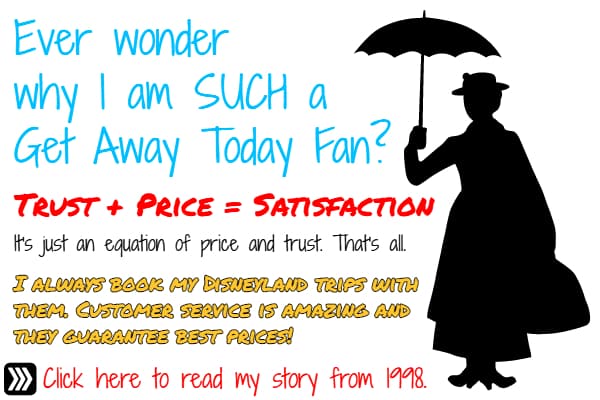 Maybe push less. Let your body have an easier time of it so that it can stay safe and healthy.
Hand Hygeine
Yup, finally — we talk about our hands. As much as we talk about masks and airborne germs, the biggest one is and always will be our hands.
And most importantly our fingertips.
During quarantine I saw people taking the 20 second handwash rule to wash up to their elbows, and while that is important for doctors going into surgery, the main thing you want to concentrate on is your finger tips.
Yes, wash your whole hands, and often you wash your whole hand by scrubbing your fingertips and between your fingers (don't forget your thumbtip).
A note on nails: No one loves some glamorous Disney nails like me, but I would recommend keeping nails short so you can easily clean beneath them to keep them as clean as possible. Sad news.
Other than that, have SO. MUCH. FUN! Who knows what's going to happen to Disney pricing, or how they will limit attendance after all of this — but you can take some precautions to do as well as you can during this crazy time!
I sure am excited to get back to the parks. I have my next trip planned. I sat at home and cried when they let us stream fireworks for free. I hate that so much of life is different, but there are certainly good times ahead!
Be SURE to check out all my other Disney family tips!