Your feet are so important at Disney! Let's talk about taking care of your feet at Disneyland. As usual, I'll be putting my nurse's cap on and share some awesome podiatrical tips! Also, podiatrical isn't a word. 🙂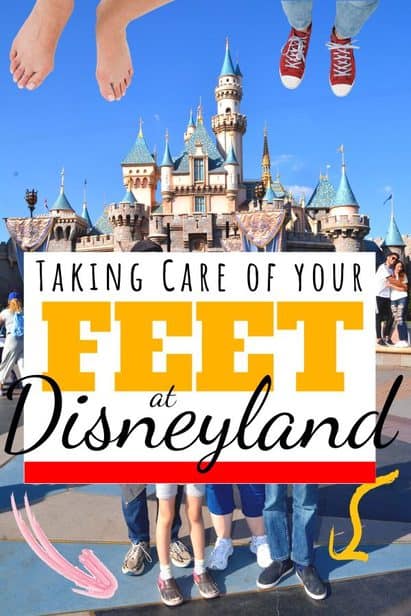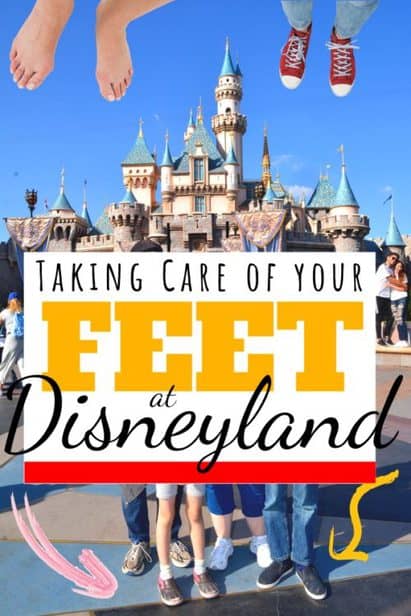 Of course, the best tip for happy feet is to wait in line less — which you can do with my Disney day planner:
When you're walking tens of thousands of steps over varied terrain, along with LONG waits in line — let's keep your feet happy with my top 5 top tips for top toes!
Get great Disney shoes for Disney feet
Shoes are the absolute foundation of happy Disney feet.
I wore these for a few years and really liked them. However, their support starts to lag after a few months of wear. For the last few years, I've worn these and these.
I know a lot of people love wearing flip flops at amusement parks.
I found a great brand called Wiiv's that makes custom flip flops with tons of support and quality. I love mine (and I hate all other flip flop brands) — so, they might be worth checking-out!
A few tips on shoes:
Be sure to "wear" them in at home! Don't take brand new shoes to Disneyland!
Don't take shoes you're not SURE of to Disneyland — make sure you've worn them a LOT before going to the park!
If you love a pair, but you're not sure they have enough support — grab an insole to wear with them (Wiiv's also makes custom insoles made JUST for you!)
I like to alternate footwear so my feet don't have the same shoes every day — it seems to help!
Use Glide for happy Disney feet
Glide is a brand name for an anti-chaffing stick. It is the most well-known, but there are a few other brands out there as well.
You'd apply this in areas that your shoe or sock is rubbing wrong.
It can also be used in any other area — like I talk about a bit in my Overweight at Disneyland post.
Carry moleskin for happy Disney feet
I carry a strip of moleskin and a small pair of scissors in my Disneyland bag.
It is a more substantial way to stop any rubbing on your feet.
It has come in handy a few times, and isn't very large, so I love having it in there.
You can also carry the pre-formed kind (but they don't work as well with kids, in my estimations)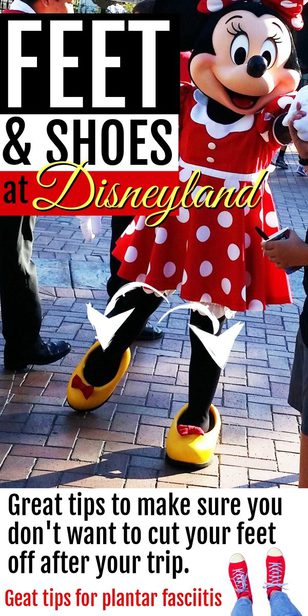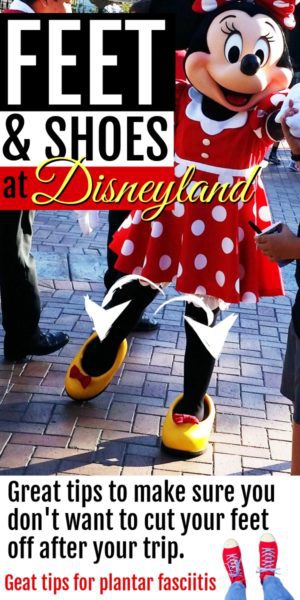 Rest Frequently for happy Disney feet
Don't feel like you have to go, go, go. That makes the Disney magic leave really quick. Sit down. Have a snack, people watch. Consider what you'd like to do the rest of the day.
I love to get a raspberry macaroon and people watch at the Jolly Holiday, there are almost ALWAYS tables available there or at the plaza inn, and it's a great spot!
Stretching for happy Disney feet
I have Plantar Fasciitis and it really helps to stretch out my calves to maintain happy feet. I often stretch while I am in line, and I don't care what other people think, because I get so miserable if I don't.
I also try to do some yoga in the morning to keep my muscles pliable!
If you liked this post, be sure to grab my Disney packing list — and check out my other Disney posts below that!