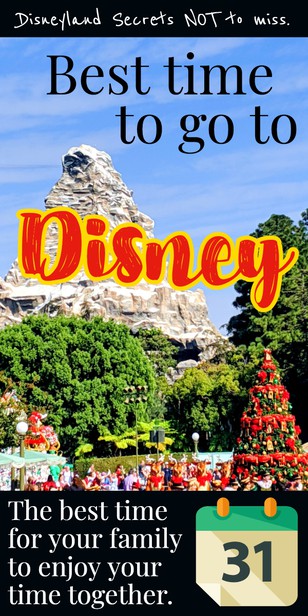 When is the best time of year to go to Disneyland? Planning your visit can be nerve-wracking, so you can get the most fun, plus be convenient for your family. We'll even talk the best day of the week, and the best time to head to Disneyland.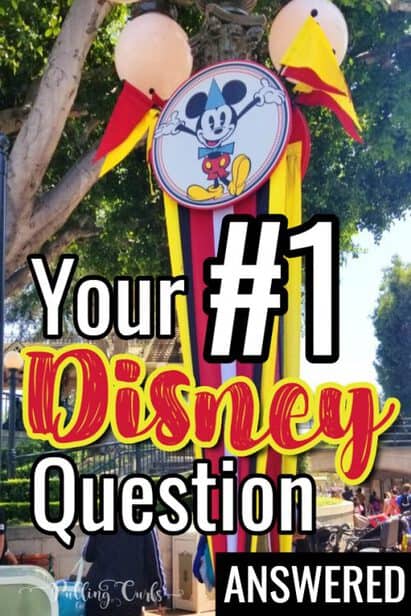 You know I don't accept guest posts. Like, ever. But — sometimes some people have information that I think is REALLY helpful, that I just can't give and that's why I have Jessica from The Happiest Blog on Earth (and the author of How to Disneyland) to talk when is the best time of year to go to Disneyland. The answer probably won't surprise you – -they're ALL great, but some have different perks than others.
BTW, this is part of my Disneyland Tips series that has stuff on your Disneyland budget (even a trip calculator), what to do when the magic is gone, even the cheapest hotels.

In fact, I had Jessica on the Pulling Curls Podcast in Episode 008 about when is the best time to go to Disneyland!
So, take it away Jessica! BTW, you'll see me respond now and then in italics. 🙂
Best time of the year to go to Disneyland
Disneyland is open 365 days a year, giving you ample opportunity to mull over which season (or even which day) is best for your vacation. I'm Jessica, and when I am not at Disneyland itself, I'm writing about it at The Happiest Blog on Earth.
I'm excited to join you today at Pulling Curls to give you an inside look at when to go to Disneyland with a breakdown for each season of the year along with more expert tips along the way.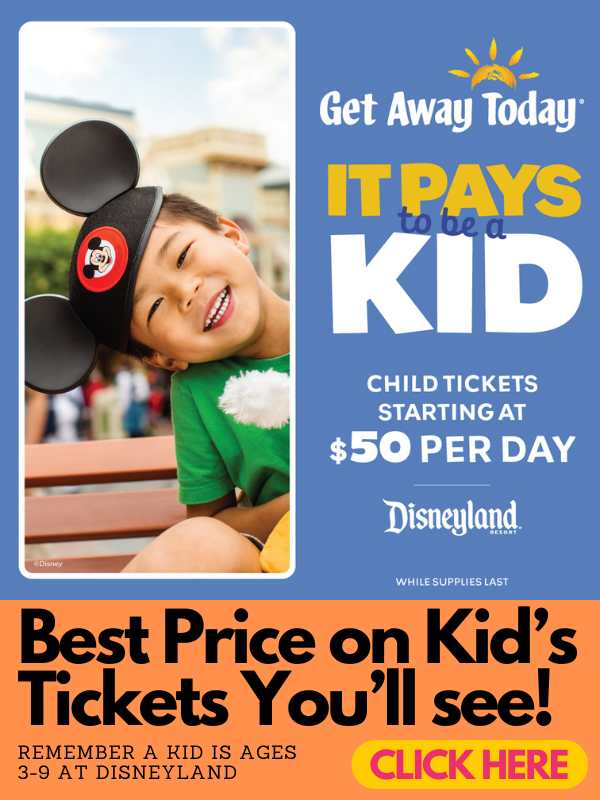 Best time of the year to visit Disneyland to Avoid Crowds?
Disneyland Expectations about Crowds
Let's start with the serious stuff right off the bat. Disney does a very good job marketing their resorts, updating attractions and of course, keeping Disneyland Resort full of people.
When people learn I write about Disneyland for a living most ask, "when's the least crowded time to go to Disneyland?"
Yes, there are some moments it may be less crowded like your standard after the Labor Day holiday when kids go back to school or end of January-ish before President's Day Weekend arrives—or even surprisingly uncrowded days with seemingly no explanation.
But what you really need to understand is Disneyland is busy. While I teach people how to wait less in line, even I wait in lines. And you will too. I guarantee there will be other people there enjoying their vacation (gasp!) while you're trying to enjoy yours.
I get this question a LOT as well. And even when I've gone DURING school and the "crowd calendars" say it's going to be "dead" it's STILL BUSY. Disneyland is just busy!
**BTW, want to avoid the stress and get an all-inclusive Disneyland package? << check it out there!
So the best things you can do to ensure you have a fabulous Disneyland vacation are my top two Disneyland tips:
Pack your patience. Your chill vibe is essential to the Disneyland well-being of your family. Sometimes things may not go as planned. It's okay. Sometimes your kid may have a full-on Disneyland meltdown. It's okay. Sometimes it's packed. It's okay. You packed your patience, and you can handle it!
It will be crowded. Repeat with me, it will be crowded. If you prep for the crowds, hopefully, whatever you imagine will be worse. That's my little secret weapon right there. So tell yourself it will be crowded, tell your spouse, tell your kids. It will be crowded, but it's gonna be amazing!
If I haven't totally scared you away from Disneyland, keep reading. Lots of positivity ahead!
---
Because I want to be really specific on ways to tell if it will be busier — the more of these questions you answer "yes" to — the busier it will likely be:
These are also in the area of importance (the one being the busiest time):
Are most kids out of school (think summer break and the holidays)?
Are many kids out of school (think spring break time and around holidays like president's day)?
Are there annual passes that have access to the parks at that time (times with zero block-outs are likely busier as locals come to play)?
Is it a weekend?
Are there larger conferences at the convention center.
As you can tell, there is like zero chance of a super un-crowded time. So, let's talk about what to expect during the seasons of Disneyland:
---
Spring Crowds at Disneyland
March through May, ending just before Memorial Day weekend is spring at Disneyland. It's a great time to get out to Disneyland when things are just waking up including the pink blossoms surrounding Sleeping Beauty Castle.
Spring break and Easter season see higher crowds, but fewer ride closures and refurbishments. You'll likely get peak operating hours so even if the crowds arrive, you have more time to explore.
Disneyland Spring Events
California Adventure hosts Food & Wine Festival over Spring Break and the weeks surrounding Easter.
Book special Easter brunch, dinner or dining options up to 60 days in advance.
Egg-stravaganza egg hunt throughout the Disneyland Resort.
Dapper Day, an unofficial semi-annual event encourages guest to "dress their best" and many wear time-period specific attire.
Grad Nites on select nights in May.
New attractions and entertainment tend to debut over Memorial Day weekend.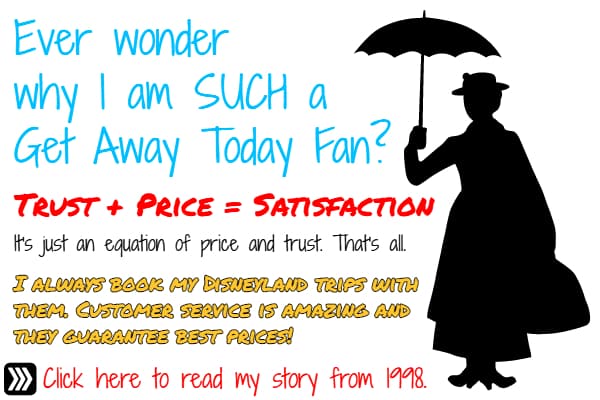 Summer Crowds at Disneyland:
The end of May through Labor Day weekend is peak summer madness at Disneyland but is also my favorite time of year to visit. Yes, I am that crazy! But I also do Disneyland in summer, because that is what works for most families and I want to experience the parks just like you do and adjust my advice accordingly.
Plus, I live for flip flops. I wear them to Disneyland too. Don't attempt unless you're a flip flop wearing pro ;). Most people wear athletic shoes, but I'll leave that up to you.
Summer generally has very few ride closures, a fully packed entertainment schedule with night shows, fireworks and extended hours often closing at midnight.
While it may be super busy, summer is a fabulous time to spend several days at Disneyland Resort, along with a beach trip thrown in the mix. Take it slow and dive into each land throughout the parks without a care in the (small, small) world.
Disneyland Summer Events
Grad Nites on select nights in June.
Book 4th of July dining options up to 60 days in advance.
D23 Expo, the largest Disney Fan event in the world comes to Anaheim; hotels and parks fill up fast. D23 Expo happens every-other year including 2019 and 2021.
July 17th, Disneyland's birthday.
CHOC Walk, a children's charity event, is typically held in August.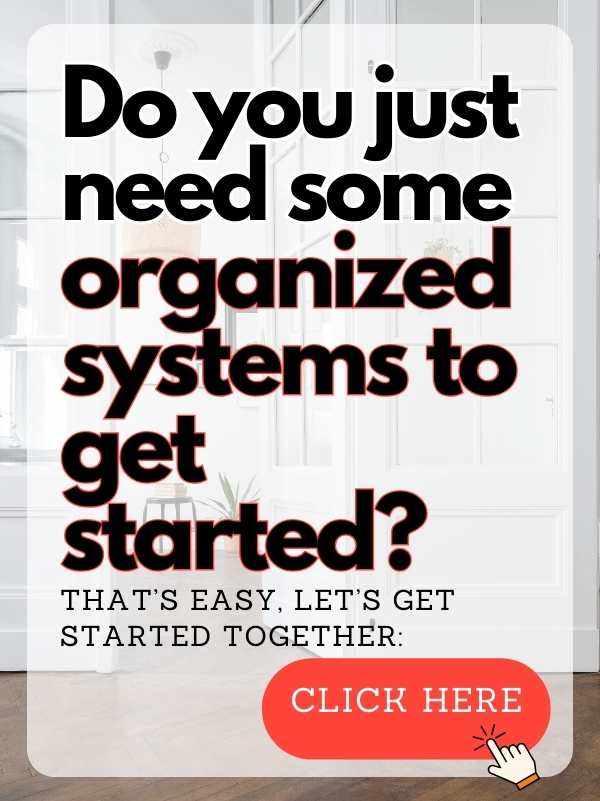 Fall Crowds at Disneyland:
Autumn is a wonderful time to experience the Disneyland Resort. Even if the weather doesn't feel crisp, the landscaping, decor, and scenery certainly makes you feel as if leaves are falling.
Some attractions are closed for routine maintenance or in preparation for seasonal overlays, but crowds slow down just a bit in September and parts of October and November.
Disneyland Autumn Events
Oogie Boogie Bash during select nights in September and October. Tickets go on sale earlier every year and do sell-out. This is a separate ticket event and parks may close early for non-ticket holders.
Haunted Mansion gets a holiday makeover from Jack Skellington which arrives early September and stays until the beginning of January.
Space Mountain turns into Ghost Galaxy during Halloween Time (from Hilary — this ride scared my daughter from Space Mountain for YEARS)
Dapper Day, an unofficial semi-annual event encourages guest to "dress their best" and many wear time-period specific attire.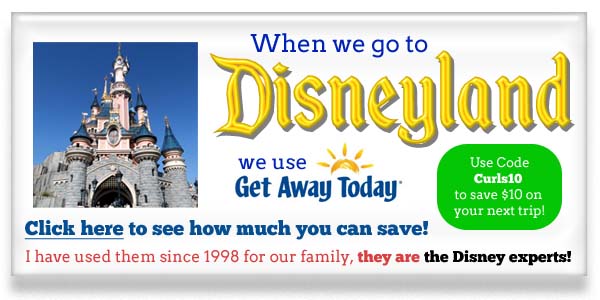 Winter Crowds at Disneyland
Winter at Disneyland is almost synonymous with the holiday season. It begins just before Thanksgiving and continues until spring although seasonal attractions wrap up a week or two into January.
If you're hoping to see Sleeping Beauty Castle decked out for the holidays, try to go before the week in-between Christmas and New Years, which is often the most crowded time of year at Disneyland.
However, if you must visit Disneyland over the school holiday break, simply return to my two tips under "Disneyland Expectations" at the top and be certain to book dining reservations 60 days prior to your visit. It is worth it to have a reserved place to sit, eat and be waited on instead of the other way around.
Note from Hilary: As winter hits it's more important to be thoughtful about what you pack for Disneyland as well as what you bring into the parks — as the weather is a bit more of a concern.
Disneyland Winter Events
Holiday decor, Santa Claus and seasonal attractions like "it's a small world" holiday arrive early November.
The holidays end about the second week of January.
Lunar New Year celebration at California Adventure.
Make Thanksgiving, Christmas, New Year and Valentine's Day dining reservations 60 days in advance.
A note from Hilary: If you're looking to avoid crowds at the holidays, don't forget that Knotts decorates and has special fun things too!
There is so much to do and see all year long at Disneyland, it's why I make a habit of going multiple times each year. To narrow down your vacation dates, focus on what's most important to you including factors like school breaks (keep the kids in school or pull them out?), seasonal offerings (holiday attraction overlays or classic versions?) and operation schedules (peak park hours and more crowds or possibly lighter crowds with some rides closed?).
Remember, any "secret" low-crowd dates you've heard of (I'm talking to you Super Bowl Sunday) probably have circled the Internet 10.4 gazillion times already. Go to Disneyland with the attitude of spending time with your family, making memories and trying new things.
Have fun together! Take a picture with Mickey Mouse. Meet a Princess. Pilot the Millennium Falcon. Laugh together. Soak it all in and it will be a huge success even if you didn't make it on every single ride in both parks.
Need more Disneyland tips? Pick up a copy of How To Disneyland for my complete guide on planning a Disneyland Resort vacation.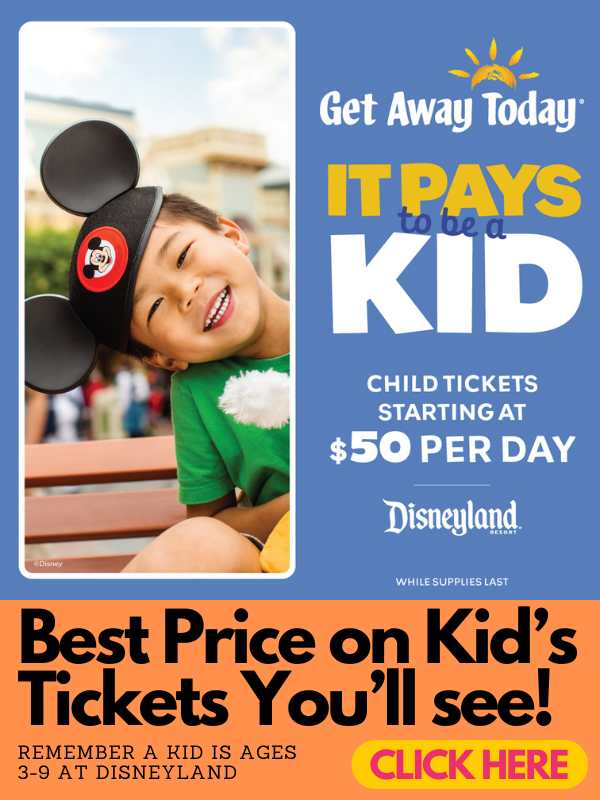 The Secrets of Disneyland Crowds
Ok, this is Hilary talking again — the thing I have learned MOST from Jessica (especially in that podcast episode) is that when it is busy, more stuff is available. Some things to keep in mind:
Things like the Davy Crockett Canoes are open
More characters are out
Rides don't go into refurbishment (unless it's a long one) during the busy times
Increased staff to handle busy days.
ALSO, because Disney is SUCH a big park, there are still a LOT of awesome options to do, even when it's busy. You might have to have a brain shift away from riding every. single. ride and just enjoy your day in the park (I've done this, and we've had a great time — especially if we have the Maxpass).
I want to thank Jessica for giving us so much amazing advice in this post. I REALLY want to try to make it one year at Christmas. It's a goal. 🙂 Sidenote — last year, I did visit Disneyland at Christmas.
Don't forget to Check Get Away Today to see how much you can save (plus, save a couple extra churros with coupon code CURLS10).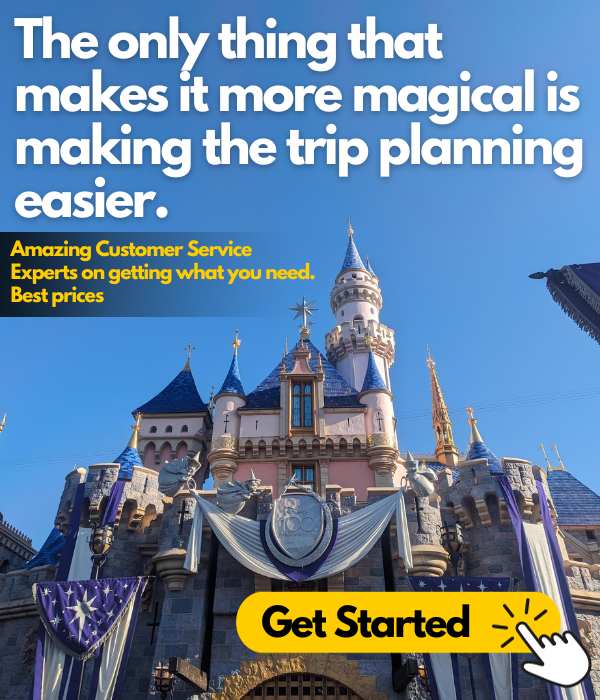 If you liked this post — be sure to check out my Disneyland Tips page.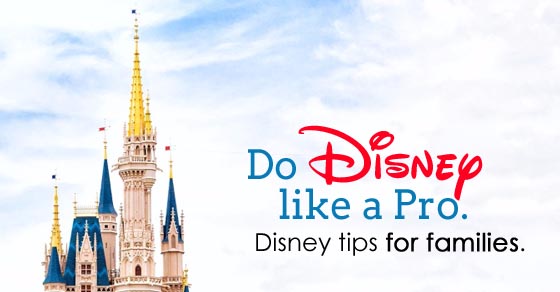 Sign up below for my Disneyland or California Adventure "best plans" to get all the rides in. AND, check out all my other Disney posts below that!
[pt_view id="d498c1b099″]
This post was originally written in 2017, but has been updated.
Don't miss my list of Best Affordable Disneyland hotels — a list of 30+ of my favorite hotels (plus my own current top 10 hotel list).