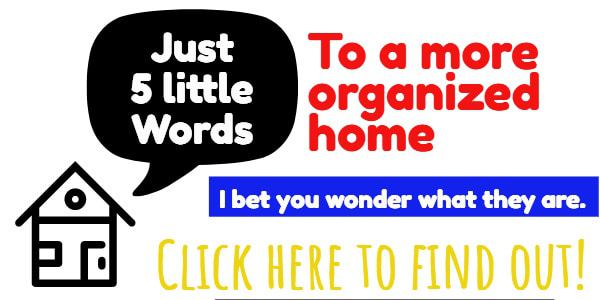 Disneyland tips will help you have a great day with your families!  This post gives a few secret tips and insider tricks to enjoy the day!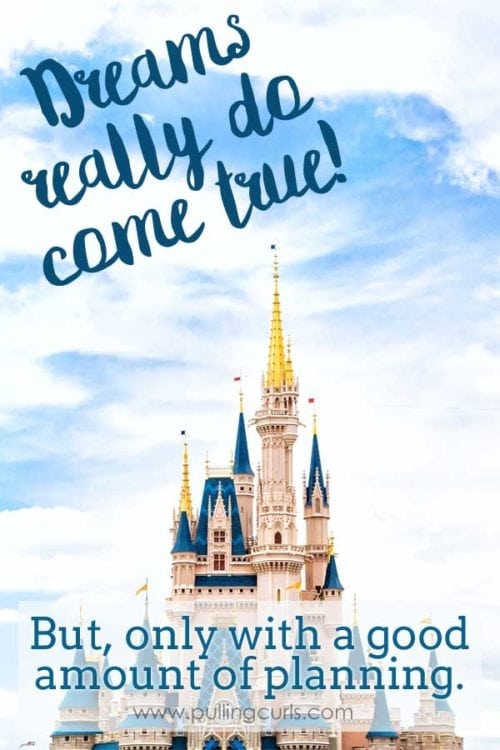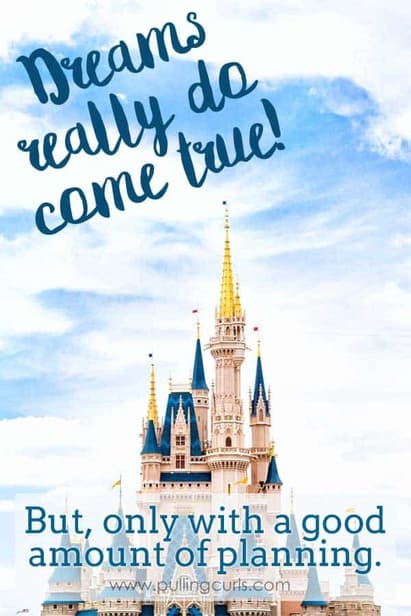 Disneyland tips for families come in many forms. I hope you enjoy these that have helped my family enjoy trips through 2017!
I'm not one of those parents that pretend I am going to Disneyland because my kids want to.  I genuinely love it there.  I get excited when I see Mary Poppins.  I have dreams about Peter Pan and I can sing the songs to many of the rides.  I love it there.
Disneyland Tips
I know that Disneyland isn't every parent's cup of tea.  But, by really throwing yourself into the joy that Disney can give you will enhance your joy 12 fold (scientific research has proven).  BUT, having some awesome Disneyland tips will make each day so much brighter and happier — and that is what I have created right here!
Disneyland Secret Tip
(this one is ALL UP TO YOU)
I have one giant tip — and that is to forget how much it is costing you.
Let that go.  I share the tale of a dad and an umbrella stroller that was the initiation to our last visit.  It really reminded me to take each day as it came and enjoy it — before some 3 year old lands on the cement. 🙂  Yup, it's good — be SURE to check that post out!  It really puts you in the right mind frame for the visit!
Be sure to grab my recommend itineraries below from my Disneyland California Adventure Rides post and my Disneyland Planning posts (be sure to see those posts for more details on how to plan your days at each resort)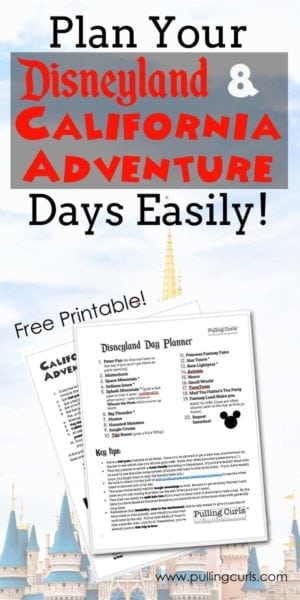 I also have a post all about Disneyland Secrets for families.  That posts talks all about tips and tricks for families with many children of all ages.
Here's the secret:  you can still have an AMAZING time together, Disneyland makes us all kids!
Where to stay?
Disneyland is in the middle of LA.  There are probably 4 billion hotels (most of which say they're "within walking distance" of Disneyland — they only mean that if you think the pioneers were in walking distance of their destination).  It's so hard to know which one to pick.  I reviewed all the hotels we've stayed at, and I share where we would stay next time in my post Disneyland family packages.
In 1998 I used Get Away Today to book my graduation trip to Disneyland.  They turned what was the happiest day of my life (graduation from nursing school) into the happiest week I think we've ever had in our married life — and it was reachable even on two part time college incomes.  Love using them.  They have the best prices on hotels and tickets and know absolutely everything about Disneyland!  Use coupon code CURLS10 to save $10 on your next trip!

Food Tips at Disneyland
Food can be tough at Disneyland — pricey, sometimes with long waits.  The good news is that they have a huge variety.  Probably the best of any amusement park that I've ever seen.  They truly do make GOOD food (at the majority of places).  BUT it's expensive.  I have a post that tells all about the best places to eat in Disneyland for families.  I found a way to eat GREAT food and not break the bank.  There are a few restaurants that aren't great — but the ones I found were REALLY tasty!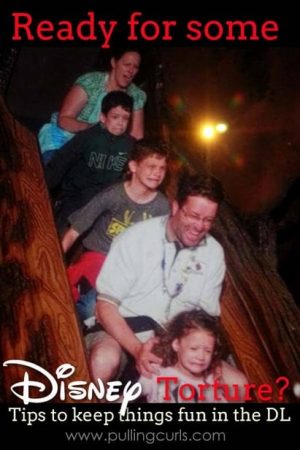 Tips on what to bring?
You could easily rent a Uhaul for the stuff you "might" need at Disneyland.  Now that we go sans-stroller I have really whittled our packing list down to the essentials.  I have a full post about what to bring to Disneyland and I also have a post that will help your family get packing (note: my kids mainly pack themselves at this point, so starting young really helps in this area).
Tips if you're pregnant at Disneyland
The labor nurse in me couldn't resist doing a post about being pregnant at Disneyland.  It's a guest post from my good friend and it has some of the VERY best tips you'll find.  Also, in case you find yourself with a wee one at the park, my friend Katie has a great post about breastfeeding at Disneyland.  Basically, we've got you covered if you're in the family way!
Back to the cost….
Of course, it's a lot easier to let go of the cost if you're not letting go of an arm or a leg to get there.  I have a few posts about the costs associated.  I would tell you to be wary of people who say they can do Disneyland for free.  It's a pricey trip — but one that won't take a ton of effort while you're there and one that your family will remember.
I balance the pro's and cons in my post about 5 ways I saved (and spent) at Disneyland.  I also have our actual Disneyland budget for you to peruse.  See if it will spark some money saving ideas for your family!  Disneyland will never be cheap, but you can certainly mitigate the costs!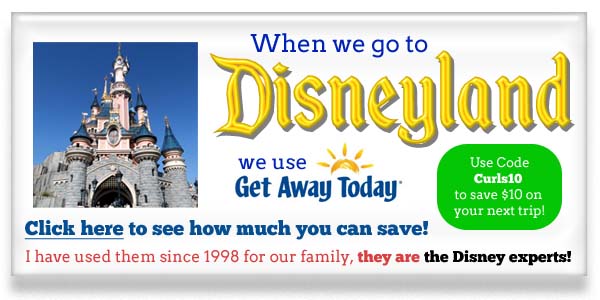 Our little princess
Disneyland has the market cornered on princesses.  And much like above — you can spend hundreds of dollars making her day absolutely magical and perfect.  OR you can buy a dress at Goodwill and make her day 99% as magical.  If you've gotta a little girl — you need to read my post princess at Disneyland.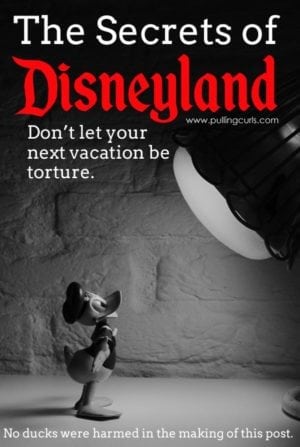 Special Occasions
Every day is a jolly holiday at Disneyland — but there are some ACTUAL holidays that Disney does BIG!
We've been to Disneyland at Halloween a couple of times.  That post has tons of tips on how to do it during that time.
My friend Lara also has a great post about Disneyland at Christmas (on my bucket list to get there at Christmas).
If you're still mulling over the best time to go — I have a post all about the Best Times to go to Disneyland!
Stay up to date!
One of the most important things you can do is to stay up to date on any recent changes at Disneyland.  They're always adjusting things.  I know the FastPass system is always in flux.  So, I use sights like Disneyland Prep School to stay on top of the recent stuff!
I also just found this book Disneyland 2017 Planning Guide that gives you seasonal tips depending on when you're going!
---
We've been to Disneyland a bunch of times, but this last time was my favorite.  Mainly because I did a good amount of research before we went and I deeply felt the #1 rule of forgetting what it was costing.  We just went with the day and enjoyed each other.
When done right — it will always be a trip my kids will remember, and I hope you get that same vacation for your family!

If you like posts like this, be sure to sign up for my newsletter and check out all my other Disney posts below that!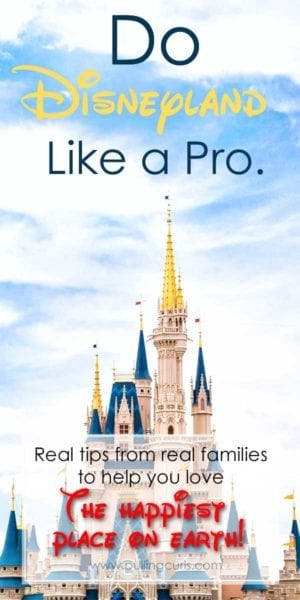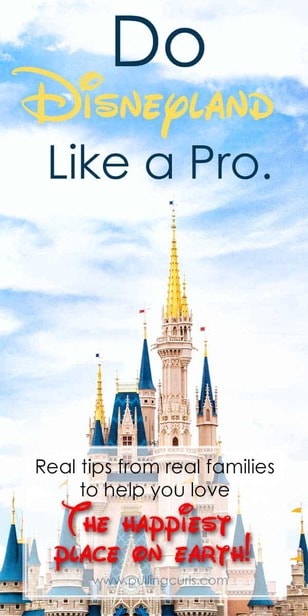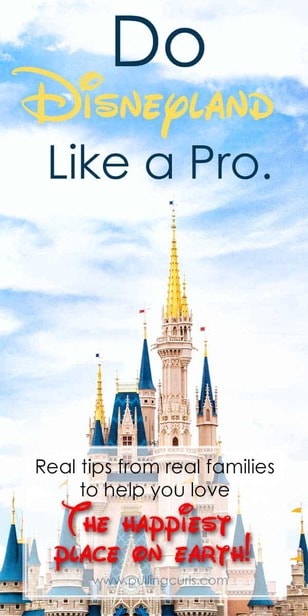 Many image(s) used under license from Hilary Erickson - stock.adobe.com