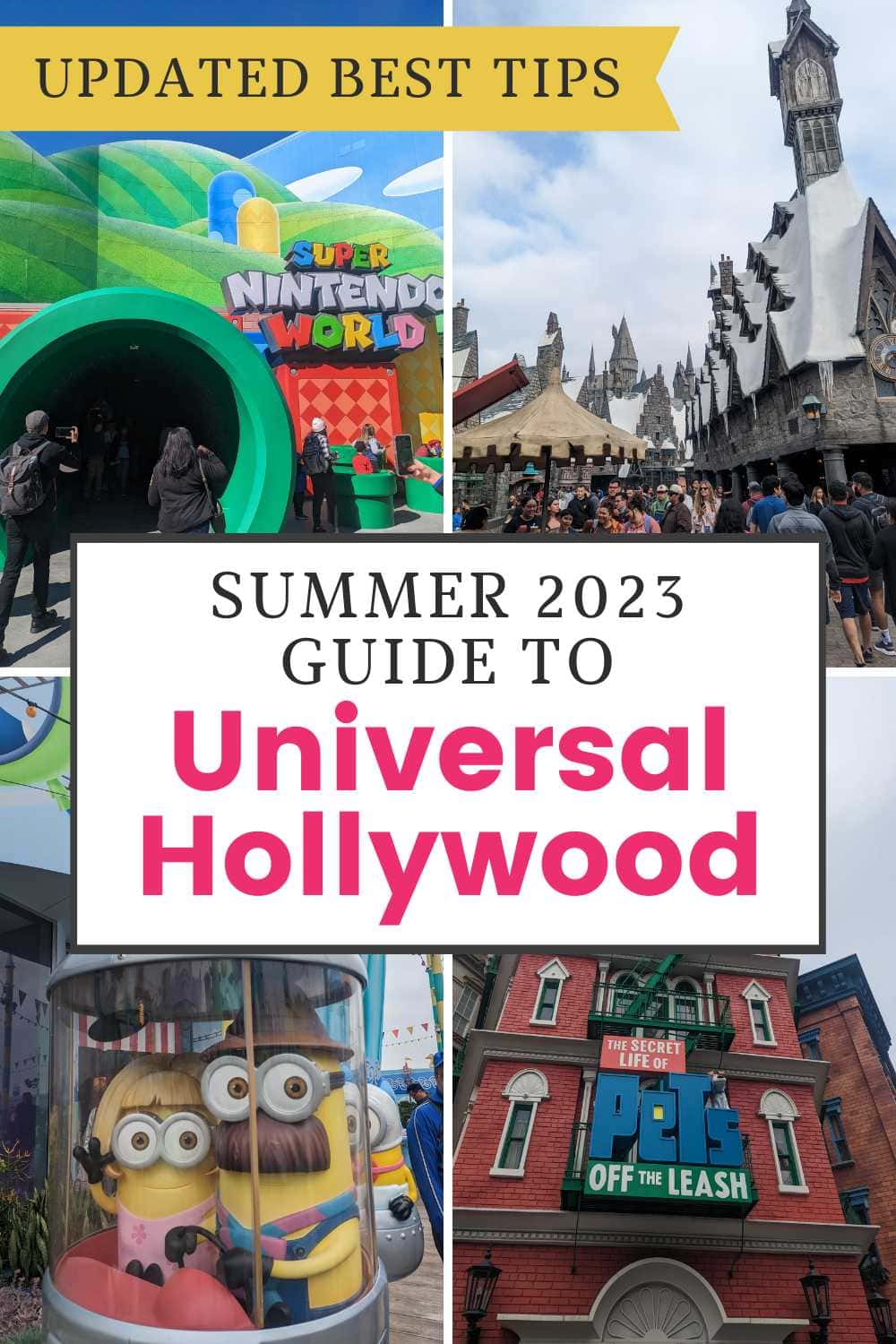 Universal Studios Tips & Hacks: These parking tips and, where to put your bags, what to wear and how busy it is will help you learn the secret to a GREAT day with the stars!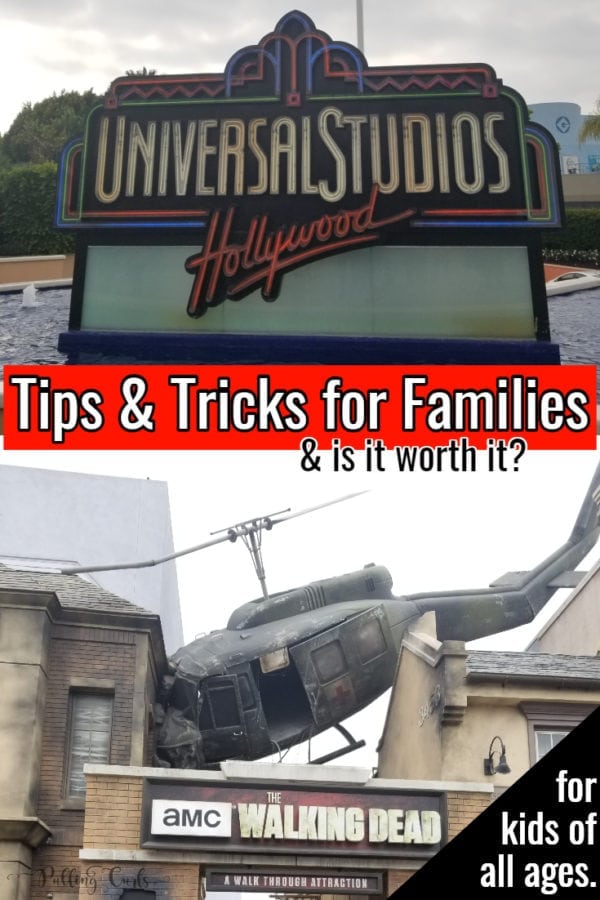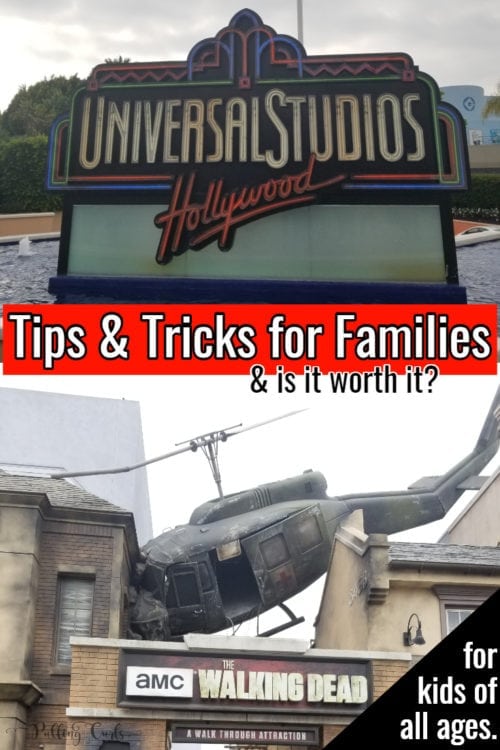 Universal Studios theme park can be daunting when you visit, especially with children. These Universal Studios Hollywood Tips are specific to THAT park and will give you a touring plan to really enjoy the day!
This includes tips that we went in 2016 and 2018 with kids from ages 7 to 18. But, also updatedfor 2023 when our kids were 14-22.
Be sure to also read more about things to do with kids around Hollywood tips for The Wizarding World of Harry Potter and my newest post on the best tips for Super Nintendo World™.
Universal Studios Hollywood.
Now, you think "yay, that is fun!"
But if you're my 12-year-old son you think, "OMG, I WILL GET TO BE HARRY POTTER!!!!!"
It really was my 12-year-old's dream come true!
Tips to Universal Studios Hollywood
FYI, this is part of my Disneyland Tips series. Although Universal is more about the dinosaur than the mouse, many people combine the two! And, if you're looking to do the trifecta, I have a post on Knotts Berry Too!
Universal Studios Hollywood Tips – Harry Potter
I have a whole post JUST about that area (this post was getting too long and I thought your phone may explode reading it )– be sure to check it out — Harry Potter World Hollywood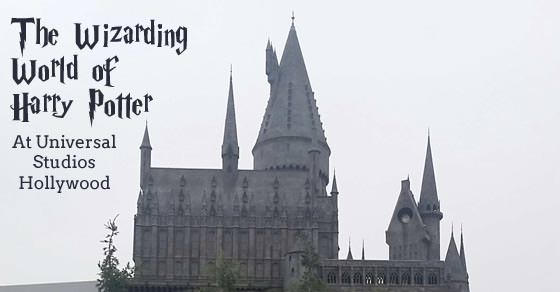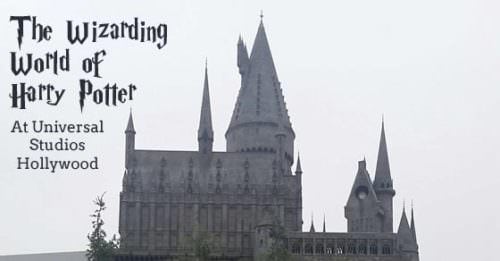 Suffice it to say, you will want a wand, Butterbeer and motion sickness remedies for the Forbidden Journey ride. If you're a Harry Potter fan, DO NOT miss that post!
Do not buy at the gate — Discount Tickets
I would 100% recommend searching for discount tickets before you go. You can always save vs the gate prices! Buying at the gate is always one of my biggest mistakes.
I was given some passes for our days at Universal Studios, but I did buy an extra pass online through Get Away Today and saved myself about $5/ticket (which adds-up)
They often have a great 2-day ticket (which would be awesome!). OR, you can get them in combination with a Disney ticket — so be sure to check out your options while on their site.
However, if you want to buy it with the "express passes" where you get to skip the long lines you can only get that through their website. AND, you save $10/ticket buy buying it online — so buy Universal express ticket beforehand!
Also, sometimes Universal park has discount, and last time if you bought direct, you got in early! — so double check to decide what works for you.
BTW, Universal Studios Hollywood tickets and Disneyland tickets are usually fairly similar in price — so be sure to grab my trip calculator if you're wondering how much your Disneyland Budget is going to be.
Where to stay near Universal Studios Hollywood
This is a tough one. When I talked to my peeps at Get Away Today they said they normally recommend staying at a hotel near Disney and driving. They are normally cheaper, and more family-friendly. That puts you at about 1-2 hour commute depending on Los Angeles traffic (my favorite).
I disagree, I prefer staying closer to Universal.
The one we have stayed at most often is The Magic Castle Hotel. It has impeccable service (including unlimited snacks, ice cream and soda) but the rooms aren't that nice and I can see some of my friends not liking it because it is not as well-kept.
The Garland is my second choice (but our family would need two rooms). They offer a free shuttle to the parks, which is huge, and it has a very cool retro vibe.
Holiday Inn Express North Hollywood – this one is also close, and does offer a free breakfast.
Going to Disneyland AND Universal Studios Hollywood? — where to stay
If you ARE going to combine it with a trip to Disneyland resort, you could definitely stay in Anaheim and drive up. Be sure to check out Get Away Today for all your ticket and hotel needs. They have a price guarantee in the Disneyland area. I always use them when I book my Disney trips! They have awesome Universal Deals, especially if you combine with Disney tickets! And just for Pulling Curls readers, save $10 on your trip with CURLS10 coupon code!
However, you'll want to leave your hotel maybe 2.5 hours before the parks open to avoid traffic and get to the gates early. SO, if that isn't something you think you can handle, maybe consider staying closer by.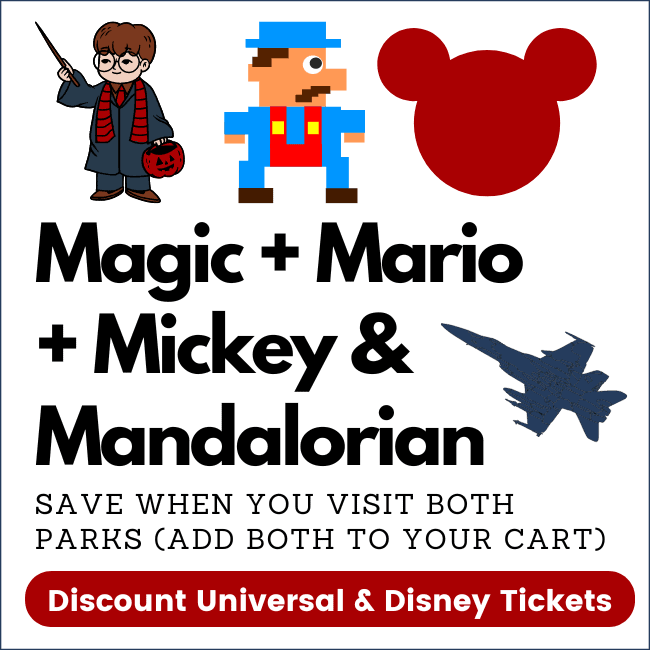 Universal Studios Hollywood Parking Tips
Apparently, a lot of people google this — and frankly, I think you have to park on-site. Or, walk a REALLY long way in. They just told us what parking structure to go into. I'd love to know if there is one lot that's better/closer than the other ones.
The direct word from Universal is this:
We have a couple different lots that people are directed to based on the entrance they take. For example, if they enter off of Universal Studios Blvd, they may be directed to the ET Parking Structure, but if they enter off of Universal Hollywood Drive, they may be directed to Frankenstein or Jurassic.
From what I can tell — Frankenstein is the closest. I feel like there is less walking when you get that one. ET makes you walk through the entire CityWalk.
BUT I Uber'd to the park last time we went (from Magic Castle) and it was nice to not have to deal with traffic.
Universal Studios Hollywood Map
Universal Studios Hollywood is located in the heart of Hollywood — but since it's LA it takes about 30 minutes to get to it from Hollywood. You can see it right here. You can also see a map of the whole park here.
Universal Studios Hollywood Halloween
In the fall they host Universal Studios Halloween Horror Nights. I would say that this is NOT for kids, but you can learn more about it on their site. If you are going as a family in the fall, you can avoid this by going in the day. This is a separate ticket.
Universal Studios Hacks
Universal Does not Allow Outside Meals
First off, Universal doesn't allow outside food—but that mainly means an entire bag from McDonald's. They WILL let you take in small snacks, waters, etc. We have found that the best way to use our time at an amusement park is to eat our meals while in line. That means I bring a variety of foods to be consumed while in line for the next attraction.
Universal Studios does allow outside "snacks"
Acceptable items are things like crackers, cookies, gogurts, string cheese, Slim Jims, nuts (I really work to add some protein to our day and my kids don't like nuts – so figure), fruit, or veggies. You can NOT bring a hard-sided cooler (small, soft-sided coolers are okay) into Universal but we do have a small cooler backpack we would use (although our day wasn't warm enough to elicit the need for cool snacks, so we just had a backpack). Want more ideas — be sure to bring my post on what to bring to Disneyland (which is similar to what I bring to any amusement park).
This is basically the same rules as what you can bring into Disneyland, FYI.
They run your bags through an x-ray machine on your way into the park (vs riffling through like Disneyland) which made it easier (aka, not all zippers open).
Eating at Universal Studios Hollywood
There are a LOT of options, both inside the park and outside of it. However, food isn't a high point for me at Universal. It's there to sustain me, not to delight me.
I think my favorite place to eat in park is the Toadstool Cafe in Super Nintendo World. I think the food is good and the theming delights.
Outside on City Walk we have enjoyed Toothsome and Bubba Gump's. Both are decent. Not amazing, but good. Portions tend to be large so you can always share.
**Bonus tip — if you want butter beer and the line is long, or you'd love to sit down to enjoy it go into the Hogshead Tavern. You can get cold, slushy or hot butter beer in there and there are tables to enjoy it at.
Experess Pass at Universal
(these were previously called Front of the Line Passes)
We were given a few express passes for our family (and purchased the rest). Front-of-the-line passes are like a fast pass for every ride for a shorter wait time. On the normal express pass you can only use it once per ride. It also currently not for use at the Mario Kart ride.
I will say these really do cut wait times. Rarely were we waiting more than 10 minutes with these. They really do work (unlike Genie+ Lightening Lanes which can sometimes be 30+ minutes). HOWEVER these passes are more than $100+ extra/day — so most people aren't using/getting them.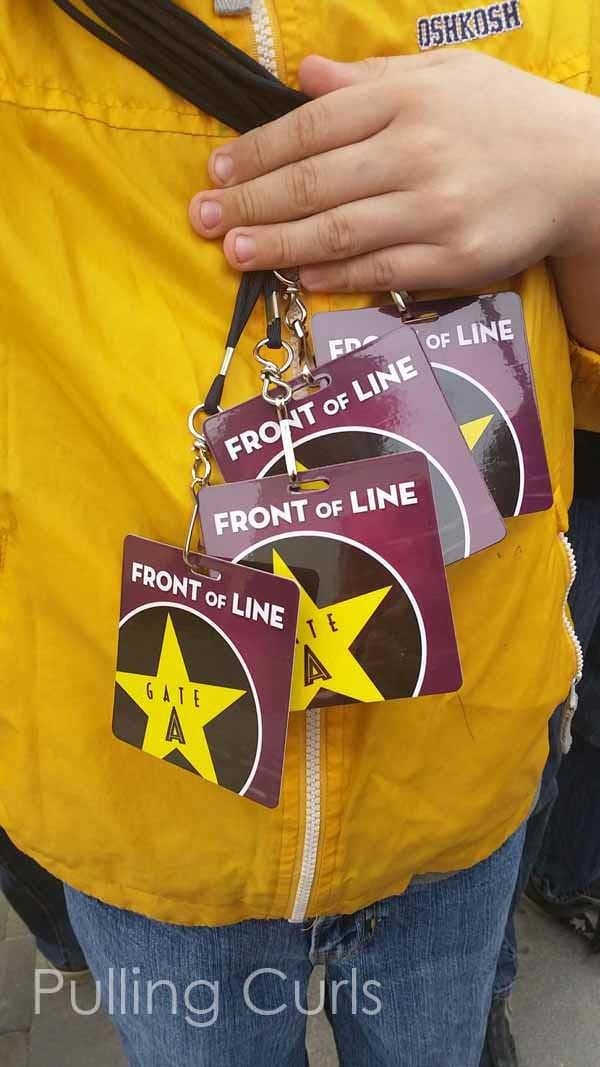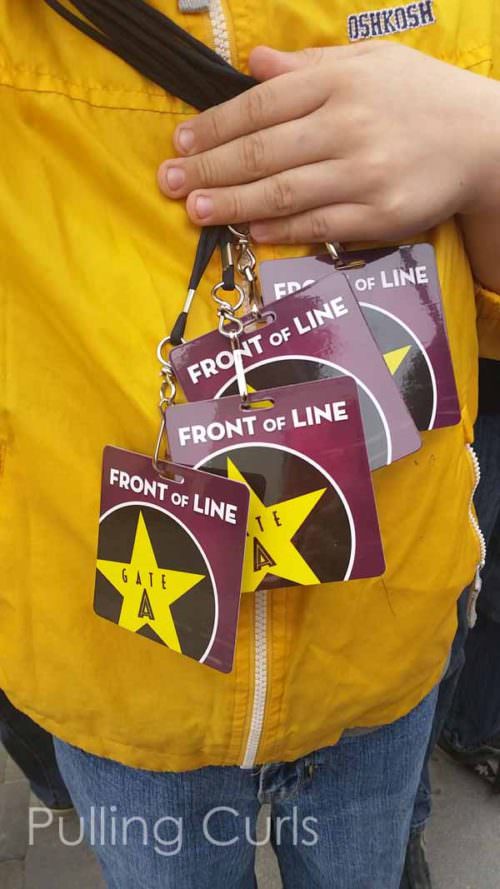 To use Express Pass they scan your park passes, so make sure you have them handy when you enter a ride.
Still Arrive Early
You should still plan to arrive early at Universal Studios — you'll still get so much done in the morning when it is not as crowded.
I detail early access in my post on Super Nintendo World.
Gates may Open Early
The park officially opened at 9, but the gates opened early — maybe 10 minutes. They change how they offer early entry. Sometimes buying tickets through Universal gave you a perk, but currently they offer early access just to Super Nintendo World.
Bags on Rides
Universal has an awesome system where you can get a "free" locker for a period of time (it may change depending on how busy they are). You use your fingerprint to get your bag out. So, don't worry about small souvenirs (like your wand) — they're easy to stow on rides that won't allow it. The ones I remember were:
Harry Potter Forbidden Journey
Mummy (it's close to Jurassic Park, so you could use it for that too if you have stuff you don't want to get wet).
These lockers are a good size. Both my husband and myself had backpacks, and we could get both in the same locker.
I did notice that if you over the alloted "free" time they do charge you to get your bag out. On the day we visited you got 90 minutes of "Free" time (plenty of time for both The Mummy and Jurassic Park), but someone had exceeded that and it did charge her (her wallet was in the locker, so I'm not sure how they work that out).
BTW, I outline my favorite Disneyland Backpacks, and they would work well for Universal as well!
Ride Swap at Universal Studios Hollywood
**Universal does have an awesome Ride Swap program where parents can take turns riding rides — called Child Switch So, let's say you have 3 kids and only one wants to ride it. They'd ride with dad first, mom takes the other two into a themed (and air-conditioned) room while they ride. When they come back Mom can ride with that child right away (no waiting in line). It's awesome. I really appreciate the quiet, cool rooms. That way no one gets lost from each other.
Overweight at Universal?
Universal Rides often have seat restraints that are hard for overweight people to sit in. Disneyland is very overweight friendly, but I've heard from many people who didn't feel that way about Unviersal.
BUT, I also saw that Universal — if you truly aren't able to ride many rides, may refund your ticket cost.
Pro Tip: MANY of the rides have a seat outside that you can test to see if you fit — so you don't have to find out when you sit down on the ride.
FYI, I also don't find Universal to be NEAR as friendly for our pregnant friends either.
Best time to Visit Universal
Yes, like all parks — Universal is un-crowded early in the year and in Septmeber, but crowds over the holidays and during the summer. Also, keep in mind that pricing changes based on how busy they expect the park to be.
With the opening of Super Nintendo World it will be busy this summer! Just plan on that (and avoid it if that doesn't appeal to you — or enjoy the rest of the park while everyone is waiting in the lower lot).
Universal Studios Hollywood Rides
How you plan your day really depends on what you really want to do.
If your kids are super excited about Nintendo or Juarassic park feel free to do those first. I will try to note which rides have the longer lines that you may want to get in first.
Lower Level Rides
Mario Kart : Bowser's Challenge
I detail this more in my Nintendo World post. It is brand new at the time of this writing and wait times can be HIGH. It is not fast, or scary at all. But you do wear a visor that projects things onto the dark ride as you drive your Mario Kart through the different tracks.
If you don't hit this ride first thing in the morning, you'll want to hit it later in the afternoon as wait times die down later in the day.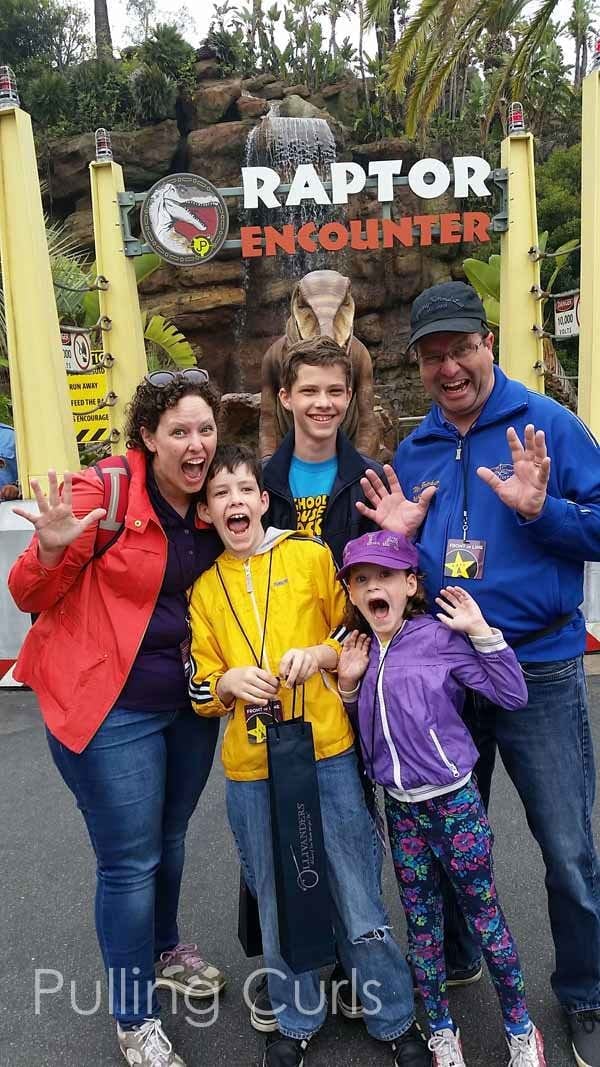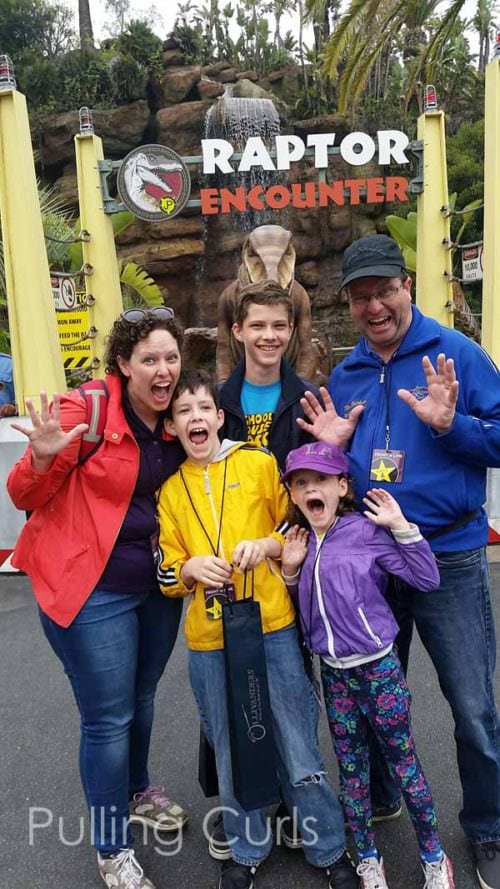 Jurassic Park World Ride at Universal Studios Hollywood
We really enjoyed the updates to this ride. It is set in the "world" with Chris Pratt and bigger dinosaurs. My kids were blown away by how much better it was than 2018 when we rode it last.
This ride can be scary for little kids. The first part is very tame, but as you go up the hill to the final building it gets very dark and the dinosaurs are louder and closer). It does have an 80 foot drop at the end that seems like it will get you very wet (but it doesn't get you that wet in our experience).
I personally love that if you're in a row behind the front row you can "hide"your shoes from getting wet under the seat in front of you. 🙂
You can buy ponchos as you go on the ride, but we decided to man it out. If your kids absolutely hate rides with drops or hate Splash Mountain then they will probably not like the Jurassic World ride.
I absolutely hate drops, but the visuals have been updated on this ride to make it pretty fun. I also don't usually get too wet on this ride, which is a bonus for a mom. This can be scary for small kids as the dinosaurs
This ride didn't seem to have too long of a line most of the day the park. Which is crazy, it's a good ride.
Revenge of The Mummy
This ride combines Indiana Jones (what with the Mummy theme) with Space Mountain (as a dark ride roller coaster). I did not take my 7-year-old on this ride as there are mummies swiping at you and I thought the imaginative nature might be too much for her. My 12-year-old refused to go, but my 15-year-old went and had a great time. I actually thought it was the best ride there. I really enjoyed it. FYI, stuff flies out at you.
In 2023 with everyone over 14 everyone enjoyed it.
This ride tends to have a moderate wait time. It is usually one of the longer ones in the lower lot.
SPOILER ALERT: The roller coaster does go forward and then backward through it all. I was grateful to know this ahead of time. FYI, you can always watch rides on YouTube to see what it will be like if you're wondering if your child is suitable for it.
Transformers Ride at Universal Studios Hollywood
Much like many of the rides here, you're in a "vehicle" and then you shake around as you watch a movie that has you flying off surfaces, falling, etc. I didn't love the ride. I don't love the Transformers and it was sort of violent for my tastes. But, we all rode it and everyone was fine with the ride. The 7-year-old was a little frightened but when I asked her if she'd recommend it to other 7-year-olds she said she'd recommend it "if they like the Transformers" (if you had a Transformer lover, I bet this ride would be a lot of fun).
This line varies.
**A lot of the Universal Hollywood rides seem very similar in that you wear 3D glasses combined with the movement that is the ride. On our last visit I got SO sick on this ride (it was our last one of the morning) I mostly sat there with my head between my legs using my glasses to fan my face).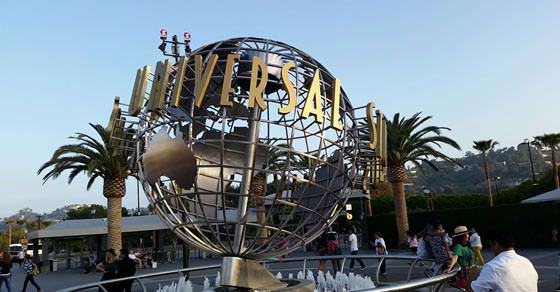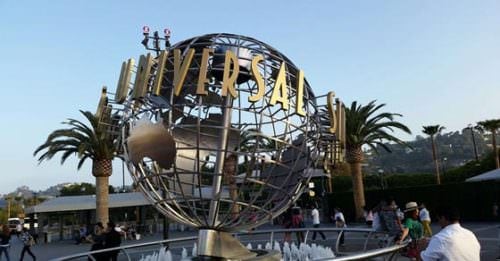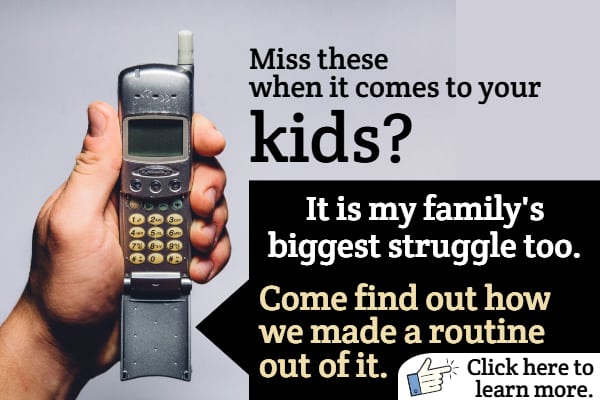 Other Rides at Universal Studios Hollywood
Minion Mayhem
Is mainly just a theater. The seats move a little. Great for any age. There are often Minions to take your picture with. It tends to have a shorter wait time.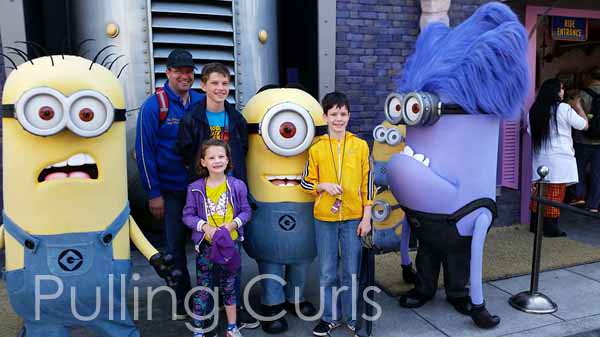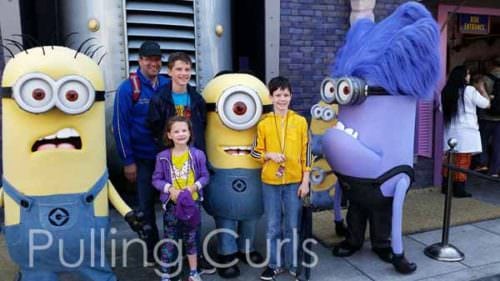 Simpsons ride
This ride is a re-purpose of the Back to the Future of a few years ago. Your car does rise up, you wear 3D glasses and move around with the movie. More movement than the Minion ride. This somehow has a longer wait time, sometimes even longer than Mario Kart. (?)
Kung Fu Panda
This was previously Shrek 4D (they still have Donkey out front that chats now and then, and Pinnochio takes your tickets)
This is also a theater with individual seats. This was probably our least-favorite ride. An easy one to skip, but it does not have a long line, so it can be a good one to do while it's hot outside.
The Studio Tour at Universal Studios Hollywood
I always love this thing. I appreciate that they're trying to show us some of the lots, etc. It's fun. This lasts around an hour there can be a bit of a wait to get on the tram (when we rode there was only a 10-minute wait). Last time we got there mid-day and there was about a 30-minute wait to get on a tram (although people with Front-of-the-Line passes get on really quickly).
While this is just a tram there are a few places you use your 3D glasses.
You still get to see Jaws, the earthquake, and flash flood. It's pretty fun and we all enjoyed it. Something for all of our ages.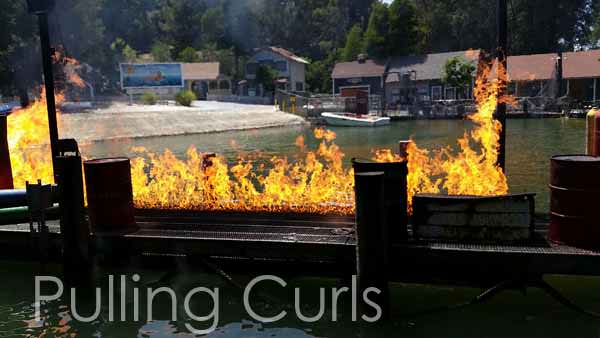 FYI food and drink are welcome on the tram. Feel free to bring some lunch on it! We bought our ButterBeer before it and brought that on. It was lovely. 🙂
Spoiler Alert Universal Tram Tour Can Be Scary!
I wish I would have prepared my 7-year-old a bit more for the King Kong one. I think this scared her the most of anything. It really does feel (especially when you're 7) that King Kong and T-rex are right next to your tram and jumping on it. Just FYI both of them can be intense. The other one is a Fast and Furious experience and it was less intense but it was really loud and can be a lot if the kids think it's real.
Secret Life of Pets
This is also a fun new ride (they were building it when we were last there). It is not scary, and takes you through the movie with the dogs wanting a home, etc. A fun ride for little kids especially. However, wait times for this thing are REALLY long — sometimes longer than Mario Kart. SO, if you get there early, but not THAT early to ride Mario Kart, I'd 100% recommend going to this ride to do it while everyone else is at the lower lot.
Dealing with Motion Sickness at Universal Studios Hollywood
Oh. my. gosh guys — I don't know if I'm getting old, or what. I go to Disneyland every year — but Universal just made me sick on our last visit.
It is something with the movement combined with the screens. Maybe that your body isn't moving quite in sync with what's really happening.
Either way. Wow. I totally thought I was going to throw-up on the Transformers ride (as a culmination, it wasn't just that ride that made me sick).
Here are a few tips on what to do:
Bonine. I actually thought my Universal days may be coming to a close as I got more motion sickness. Bonine has changed everything for me. I Always have it at a park! It's other name is Meclazine.
Sit out a ride. I REALLY wanted to go with my family on another ride of Harry Potter, but I finally decided it wasn't worth feeling miserable. I enjoyed the nice weather and just sat it out. Fresh air and enjoying the scenery can give your body some time to relax.
Do the studio tour mid-day. As you're in a fresh air vehicle and doing normal movements (for the most part) it gave me some time to relax.
When it's bad — take off the 3-D glasses, it will help somewhat
When you're on a ride just shut your eyes and take some deep breaths. The oxygen will help (as you might have been holding your breath) and shutting your eyes turns off that sensory to the brain and then you just get "shaken" up.
You could try ginger candies or a motion sickness bracelet, next time I will try some motion sickness patches as well (like I used on our cruise).
I have seen some people recommend buying your own 3-D glasses, or buying ones that convert it back to 2D. Either way, just be aware of all of this.
I never get car sick as I grew-up traveling in a car, but Universal gets me bad. Real, real bad.
Universal Studios Hollywood Show
They currently only have one show — they have closed the animal and special effects shows.
WaterWorld
This is the old Kevin Costner Water World movie. It's been the same show since I went in High school, BUT it's a good show. Always some exciting moments and does show you some cool effects. NOTE: If you sit in the splash zone you will get wet. And I mean REALLY wet. Way worse than Jurassic Park….
Those who have front-of-the-line passes do get priority seating at all of these shows. There is a separate line when you have front-of-the-line passes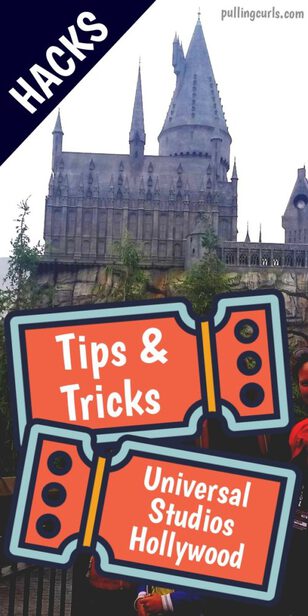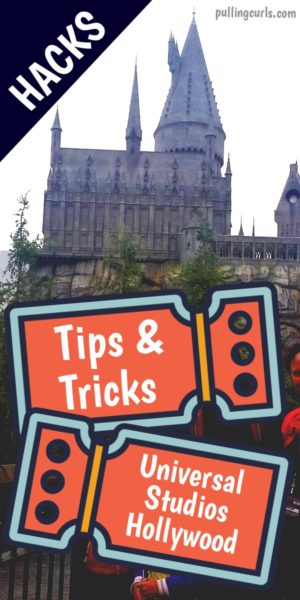 Universal Studios Hollywood FAQ's
How much are Universal Studios Tickets?
They run around $100 — and it depends on what time/day you choose to go as they have variable pricing. Ways to save include Get Away Today, AAA or Costco — so be sure to shop around. Whatever you do, don't buy at the park — SO much more expensive than buying ahead of time!
When is Universal Studios Hollywood Horror Nights:
In 2019 it runs Thur-Sunday from mid September through Nov 3rd.
Are Universal Orland and Universal Hollywood the same?
No, not at all. The park in Orlando is MUCH bigger. They do have some similar rides, but I think Orlando is likely far superior.
How Crowded is Universal Studios Hollywood?
I would say it's pretty crowded, and clearly it depends on when you go. During the summer ride wait times hover around an hour.
When does Universal Studios Hollywood decorate for Christmas?
Universal decorates Hogwarts and Hogsmeade November 17-Jan 6th
They also have "who-tacular"activities around "Grinchmas" Dec 1, 2, 8, 9 and 14-30 (dates for 2018)
What is the scariest ride at Universal Studios Hollywood
Hmm…. it really depends. Harry Potter Forbidden Journey can be scary, as can The Mummy. BTW, I have a whole post on the scary rides at Disneyland as well!
What can you bring to Universal Studios Hollywood
You can only bring in some snacks, they don't allow "outside food" but that really means "outside meals".
You can bring bags, and Universal has lockers (free for short periods of time) for your items when you ride the larger rides.
Can you bring a reusable water bottle to Universal Studios?
Yes! Just as long as they're not glass.
Can you wear fanny packs or purses on rides at Universal?
If they're super small, yes — but packs of any size have to be put in lockers for the larger rides (Mummy, Harry Potter Forbidden Journey).

Smaller rides, you can take it with you!
What rides to do first at Universal Studios Hollywood
I'd go to Harry Potter Land first — and then head on the Studio Tour as it gets longer lines in the afternoon.
Of course, get to the park early! That will be key to standing in line less!
Is Harry Potter World included in Universal Ticket?
Yes! in Universal Hollywood — Harry Potter World is within that park and totally included!
Can Universal Studios Hollywood be done in one day?
I would say YES! While there are a lot of activities, we have always done it in one day and felt like we had plenty of time.
Does Universal Studios Hollywood have Fast Passes?
It's called the "Universal Express Pass" and allows you to jump the line one time per each attraction. It does cost extra, so check the website for more info.
Universal Studios Hollywood Secrets:
Front-of-the-line passes are not necessary.
They are pretty costly. Almost double the price of regular ticket (although I was surprised by all the people who had them). I guess if money isn't an issue and you'd really prefer to have a bit less stress of kids waiting in line you could get it. BUT the lines aren't all that long. Harry Potter before closing is very available. If you don't get there early, head to Harry Potter last. Enjoy it!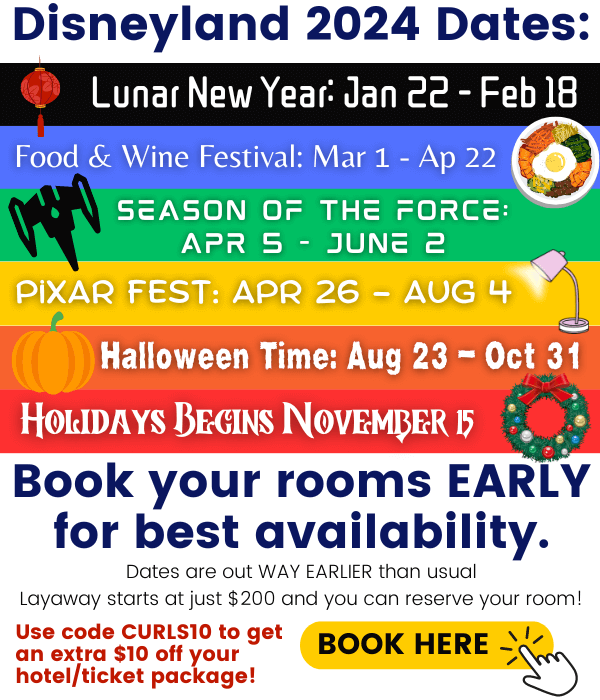 However, you should consider the cost of possibly getting 2 days at the park to see everything, plus the added hotel, food and other costs associated with that. Sometimes you come-out ahead getting the express passes. Decide what's best for you.
It is a full day of fun
We were there at opening and left at closing. We had a wonderful time and really enjoyed our day. I remember before Harry Potter it wasn't quite a full day of fun. Now it truly is. With the addition of Mario Kart I think a lot of families are considering 2 day passes.
And yes, your feet are still going to hate you (I think Universal is more spread-out than Disneyland, FYI).
Do not take Kids under 5
It's got a lot of good family fun, but I wouldn't go with kids under 5. A lot of it could be REALLY overwhelming for kids under 6. Princess P was just about to the age that she was ready for it (but since a lot of the rides can be really intense, I did still have some ride guilt). Save your money and go once your whole family can enjoy it. Which is what we had chosen to do.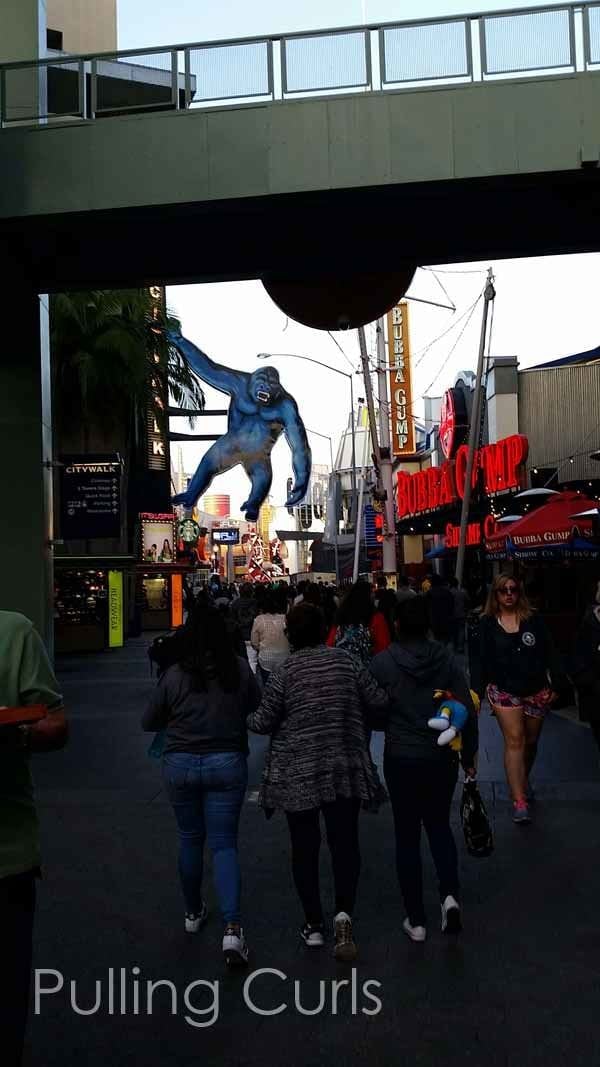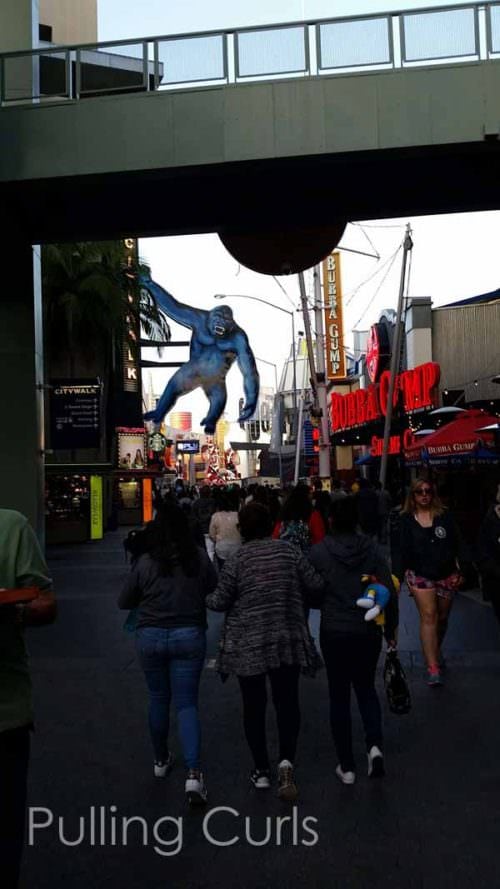 Take Advantage of City Walk to Eat At
The beauty of Universal is that the City Walk is just outside of the park with tons of restaurants. Not even the Three Broomsticks was much of a draw to my kids, so we ate at Bubba Gumps Shrimp Co. on the City Walk.
And when you do. I bet you'll love it!
If you liked this post — check out all my other travel posts — including my Harry Potter World Hollywood and Nintendo World one, and be sure to sign up for My #1 tip for family travel:
[thrive_leads id='29329′]
This post was originally written in 2016, but has been updated.