Every parent goes to Disneyland with some trepidation — will your kid like it?  Will there be a lot of crying and concern that they aren't enjoying the day.  What are the scariest rides at Disneyland?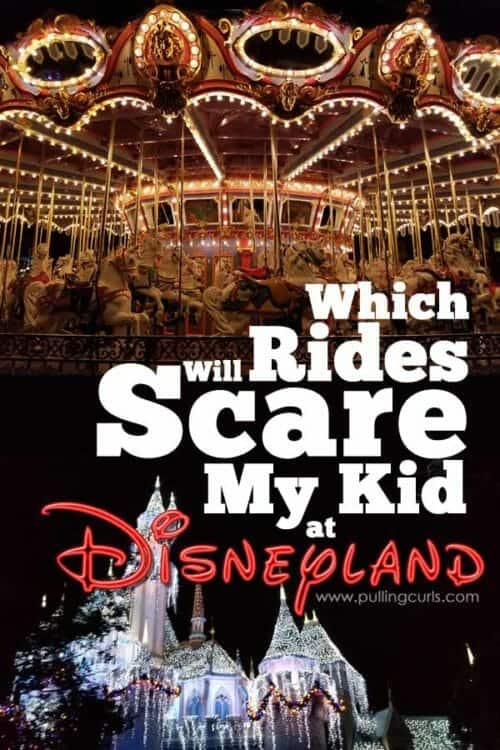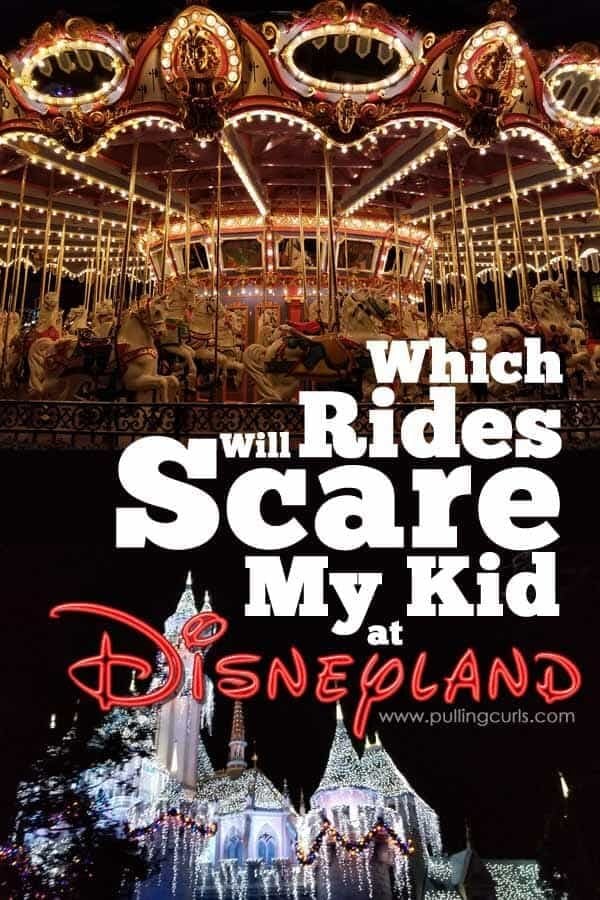 I wanted to give you all a run-down of what rides are scariest at Disneyland.
Disneyland Scary Rides
I wanted to give rides a "scare factor" — but there are too many different triggers.
So, instead, I listed each ride — and what was scary about it.  This post includes a printable list that you can use at your leisure.
Hopefully that — combined with your knowledge of your child will allow you to make great choices for your day at the happiest place on earth (and keep it that way).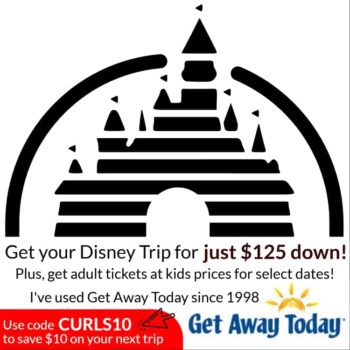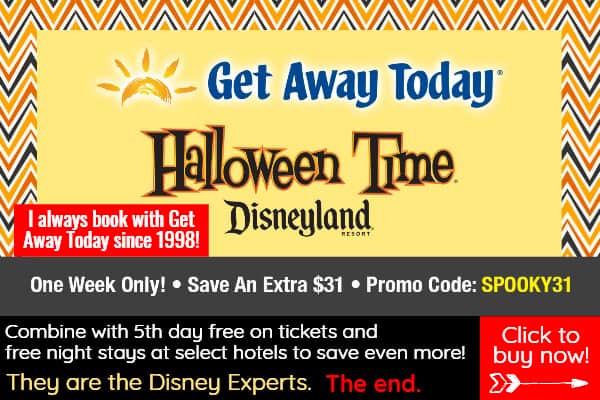 Disneyland Scary Rides
Please keep careful thoughts of the notes at the bottom:
Be sure to download my Disney Day Planner
Dark rides sounds like they will be child-friendly, but my kids often have the hardest times with them because they are SO dark and vibrant. A good "test" dark ride is Ariel or Winnie the Pooh — those are probably the two least scary ones.
While it can seem like you are "getting your money's worth" to spend your day on the popular rides, don't forget to see it from your child's perspective. We have had a great time at the Redwood challenge trail that is mainly line-free.
Fantasmic is a fun show, but has some affects that kids might not love including fire and a giant dragon
The fireworks are very kid-friendly, but they are loud as they light them off close by.
World of Color is kid friendly, but also has fire effects (although, I think it is less scary than fantasmic)
Parades are all VERY kid friendly unless a particular character gives them the creeps.
The scariest thing at Disneyland is paying FULL price — so be sure to use Get Away Today!  Save $10 when you use code CURLS10.  I use them for ALL my Disney trips – they're the Disney experts, the easiest and CHEAPEST way to book!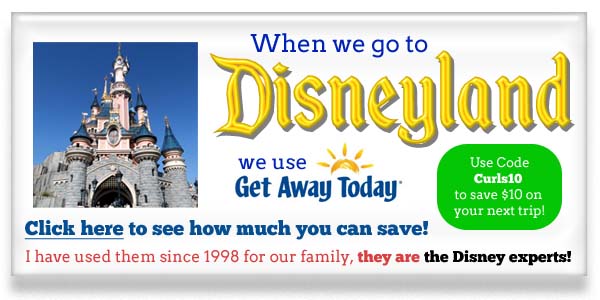 Related post:  Being a Princess at Disneyland
Included on this printable are:
At Disneyland:
Alice in Wonderland
Astro Orbitor
Autopia
Big Thunder
Casey Jr Circus Train
Chip & Dale Treehouse
Davy Crockett's Explorer Canoes
Monorail
Great moments with Mr. Lincoln
Donald's Boat
Dumbo the Flying Elephant
Tiki Room
Finding Nemo Submarine Voyage
Go Coaster
Goofy's Playhouse
Haunted Mansion
Indiana Jones Adventure
Small World
Jungle Cruise
King Arthur Carrousel
Mad Tea Party
Many Adventures of Winnie the Pooh
Mark Twain Riverboat/Columbia Riverboat
Matterhorn Bobsleds
Mr. Toad's Wild Ride
Peter Pan's Flight
Pinocchio's Daring Journey
Pirate's Lair on Tom Sawyer Island
Pirates of the Caribbean
Roger Rabbit's Cartoon Spin
Sleeping Beauty Castle Walkthrough
Snow White's Scary Adventures
Space Mountain (that changes to Ghost Galaxy at Halloween)
Splash Mountain
Star Tours
Storybook Land Canal Boats
Tarzan's Treehouse
At California Adventure:
Animation Academy
CA screaming (soon to be the "incredicoster)
Flick's Flyers
Ladybug Boogie
Golden Zephyr
Grizzly River Run
Guardians of the Galaxy – Mission Breakout
Heimlich's Chew Chew Train
Jumpin' Jellyfish
King Triton's Carousel
The Little Mermaid – Ariel's Undersea Adventure
Luigi's Tire Spin
Mater's Junkyard Jamboree
Mickey's Fun Wheel
Monster's Inc
Radiator Springs Racers
Redwood Creek Challenge Trail
Silly Symphony Swings
Soaring' Around the World
Toy Story Mania
Tuck and Roll's Drive 'Em Buggies
Turtle Talk with Crush
The list is current as of 12/2017 – I will try to update as I go in the coming years.
Be sure to check out my best tips for the MaxPass (a great way to let some of your family skip a ride without waiting a long time while you ride).
You can get your Disney Day Planner here as well, and check out all my other Disney tips below that: