Disneyland Maxxpass Tips: The Disneyland MaxPass app is a good way to save time, but is it worth it? What rides are on the MaxPass? We will review the whole MaxPass experience including multiple experience passes and how it differs from the Fastpass system. Plus, I'll give you some strategies to make your day extra awesome!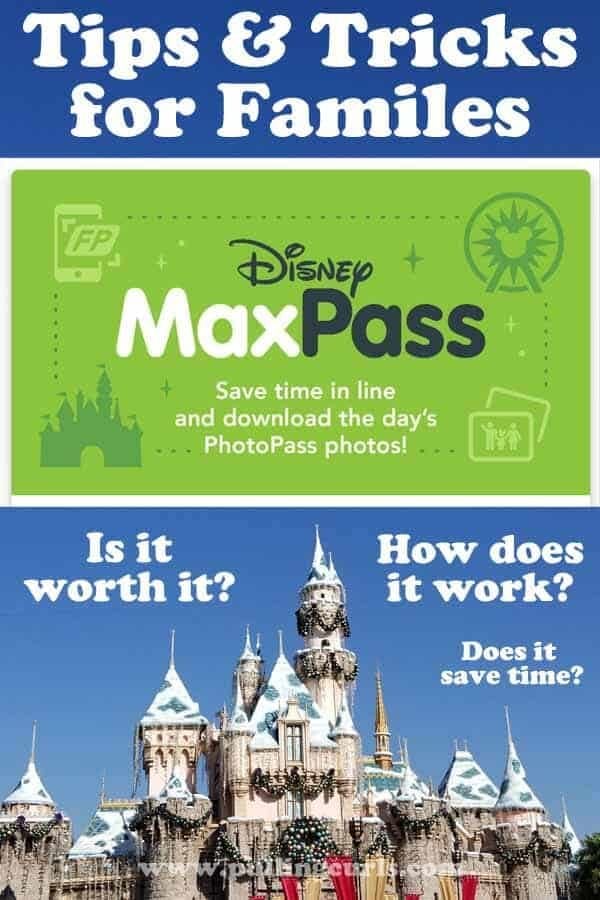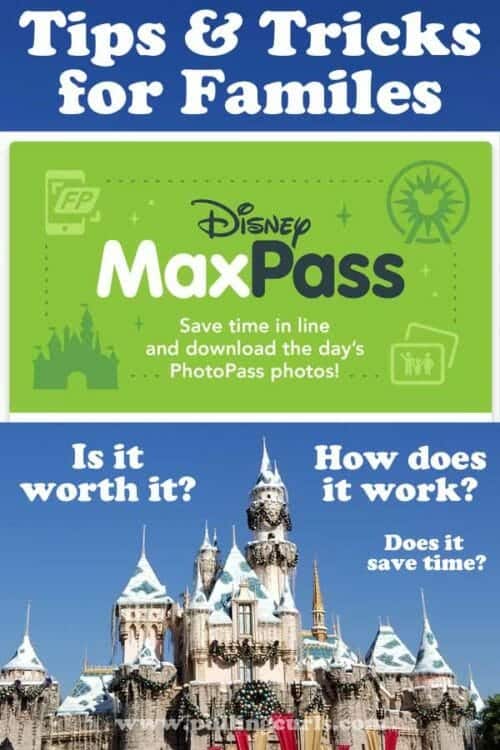 Disneyland MaxPass Review
What is a Disneyland MaxPass?
The MaxPass allows you virtually "stand in line" for a ride and then return when your time to ride is ready.
It is an add-on to your ticket, and is done entirely over your phone.
** This just in: Get Away Today now sells the Maxpass WITH their tickets (if you want, not required at all) — so, if you'd like to skip the step of adding it in the park you can purchase it with them. It makes it super convenient — buy it here.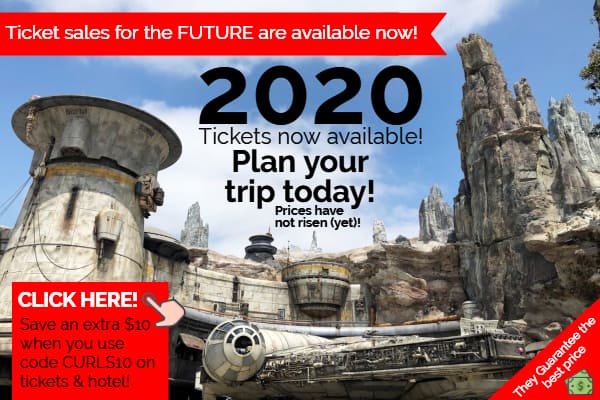 You can also use the Fastpass system. It is free, but you have to got to a designated area by each ride to obtain the fast pass. Aka, more walking. There are also some other perks to the maxpass vs fastpass in this post.
2019 UPDATE: Since I wrote this, the Maxpass has increased from $10 to $15 — so be aware! Hopefully, I caught all the prices in this article. 🙂
Is the Disneyland MaxPass Worth It?
The Disneyland MaxPass was what I always envisioned FastPasses being. I wanted them faster, more frequently and easier to adjust. I think you're really going to like them. These Disneyland MaxPass tips really helped our family! It's especially important when you're visiting at a busy time like Christmas. I have a whole post on when is the best time to visit Disneyland.
Disneyland MaxPass Price
**Right now Disney says an "introductory price" of $10… which is amazing It's now $15 — which is still pretty great (but not AS great) Keep in mind that Universal Studio's front-of-the-line passes almost doubles the cost of your ticket, so it's still a pretty good deal, all things considered **
Remember that — the Disneyland FASTPASS price is FREE. The Maxpass (and use of the app for each ticket) is what costs $15.
Full Disclosure: I did get 2 free tickets from Disney to cover the park, but I did purchase the MaxPasses on my own.
This post is going to talk about what the Disney MaxPass is great and how to use it.
Disneyland MaxPass Tips and Tricks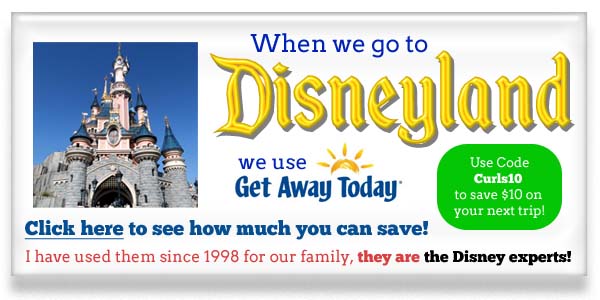 Disneyland MaxPass App
Get the Disneyland app – it's available for both ios and Android. Keep in mind that Disney "does" have wifi in the park, but I very rarely could connect or use it – you'll be using mobile data a lot using the Maxpass (which could be an added expenses, so keep that in mind, although I didn't find the app to be a data hog).
Get a portable charger as your phone will be in use most of the day. Make sure to have it charged in advance (I love this one), or if you forget it, you can buy a portable charger from within the park. They're called fuel rods, and after your initial purchase, you can exchange them for a charging device at many locations within the park (pro tip: you can also buy the fuel rod in advance for only $20 – so if this appeals to you, that's an option as well – it can still be exchanged within the park. Fuel rods can also be used at many other places as well including airports, concert venues and more).
If you have paper tickets, scan them in advance into the app. It's super simple to do and will save you some time in the park.
Add a form of payment to your Disneyland.com account. If you don't already have an account, create one – and add payment.
Ok, as I said the MaxPass is currently $10 as of October 2018 the Maxpass is $15
Related post: How to Save at Disneyland
You can purchase it with your ticket if you purchase directly on the Disney website – which I would never do as you can save when you buy your tickets with Get Away Today (buying at the gate is one of my top Disneyland Mistakes). If you purchase it with Disney it applies to each day and it will provide a small amount of convenience. But, it will be pricier.

For the smart people who didn't buy on Disney's website, you'll want to purchase your MaxPass as soon as you head through the turnstiles (you can't add MaxPass until your ticket has been scanned into the park). Hopefully, your tickets are already scanned in, and you can quickly purchase the MaxPass on the app. Once you do (FYI, you'll need your credit Card's "secret code" in order to make the purchase) you can get your first MaxPass right there as you walk into the park.
FYI, if you enter the park early you can get your first pass as you pass through the turnstiles. The first FastPass return time wasn't until 9:30 (and the park opened at 9).
Pro Tip: Stop as SOON as you are through the turnstiles and purchase the MaxPass for everyone in your party.
Related Post: Being Princess for a day at Disneyland
Disneyland MaxPass Rides
MaxPass is available for all rides that have FastPass.
Those include:
In Disneyland:
Splash Mountain
Haunted Mansion (seasonal)
Big Thunder
Buzz Lightyear AstroBlasters
Star Tours
Space Mountain
Matterhorn
Small World (seasonal)
Roger Rabbit's Cartoon Spin
In CA Adventure
Soaring over the World
Guardians of the Galaxy Mission Breakout
Grizzly River Rapids
Screaming over California (soon to be the Incredicoaster)
Toy Story Mania
Radiator Springs Racers
How to get a MaxPass:
There are several parts of the app where you can get a MaxPass (once you've bought it).
On a ride page (where it tells you the wait time and the FastPass return time)
Also on the front page of the app you can get a FastPass
Once you click in, make sure you add the members of the party that you want added to that MaxPass.
Then, you'll pick your park: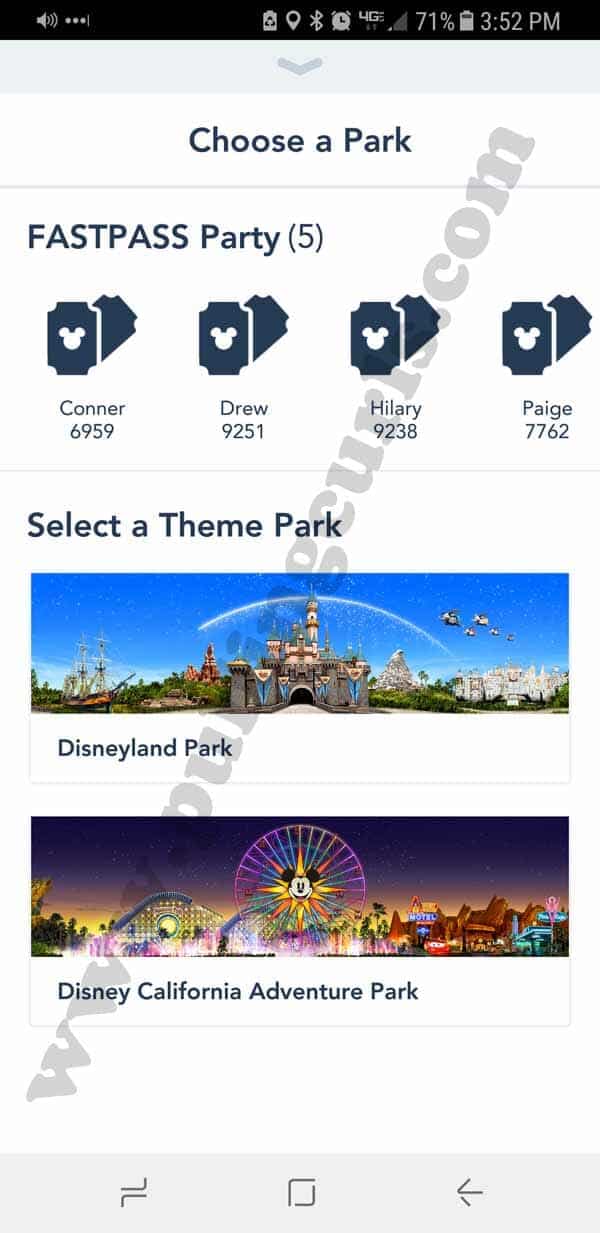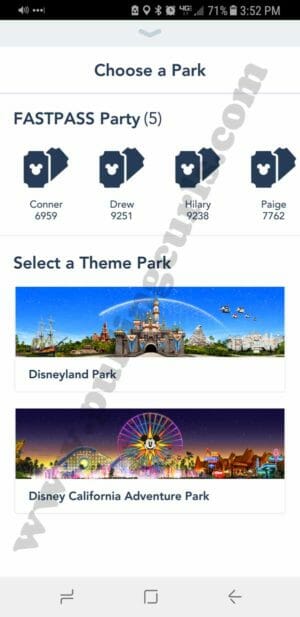 You'll notice that all the members of our party are up top (well, 4 of them — but if you scroll you can see the rest).
Then, you pick your ride — be sure to click on the TIMES, not the ride (the times are the only place you can click).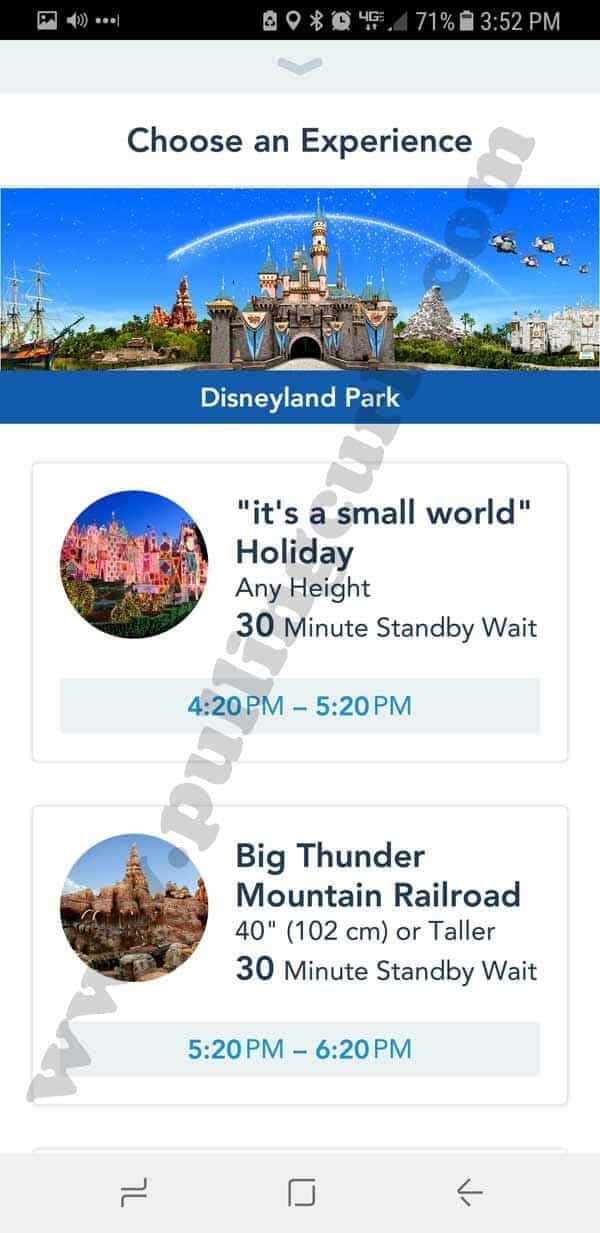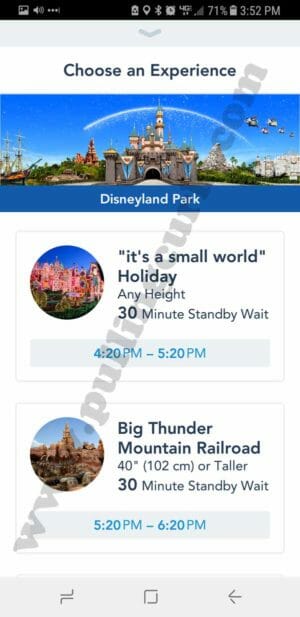 Once you pick your FastPass ride, the app will tell you when you can get your next one.
This depends on a variety of factors:
30 minutes is the minimum, even if your fast pass starts before then
If your Fastpass is for much later in the day, the maximum amount of time is 90 minutes.
If the timing falls within the next 90 minutes, but more than 30 minutes, you can get your next MaxPass when your FastPass window starts.
Pro Tip: You can always get your next MaxPass as soon as you scan your ticket into the ride. So: Let's say it's 10 am, and you get a Buzz Light Year FastPass that can be used in 15 minutes. As soon as you scan in at 10:15, you can then get another FastPass as you have used your previous one. Thus, you CAN bypass the 30-minute rule on the less-busy rides and by scanning in as soon as you can.
ProTip #2: Take advantage of Disney Wifi when you're in queues. Often you can't get mobile data within the line but check to see if you can get wifi and get your next MaxPass before the ride starts.
LOSER REMINDER:  Don't turn on your phone in the middle of a ride to get your next MaxPass – no matter how tempting it is.  No one wants to see your phone light.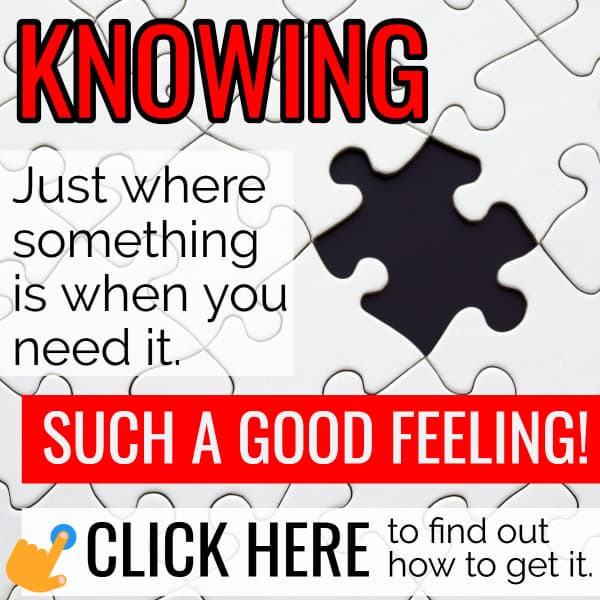 Disneyland MaxPass Strategy
It depends on a variety of factors:
Be sure to get the rides you want to do done first. Rides like Radiator Springs or Guardians of the Galaxy sell out fast for Max/FastPasses. That means, by 3 pm they are likely to be sold out for the day, so if you want to skip those lines, be sure to do those first.
Guestimate rankings of Rides that "Sold Out" of MaxPasses the quickest:
Radiator Springs Racers
Guardians of the Galaxy Mission Breakout
Space Mountain
Toy Story Mainia
Matterhorn
Big Thunder
Small World and Haunted Mansion are also pretty popular during the holidays.
I also have a day planner that shares which rides are most popular and a good order to ride them in:
Disneyland Maxpass Strategy
Strategically pick them. If you want another MaxPass sooner, and see that Buzz Lightyear has a pass available in 30 minutes, grab it – and you will likely get two rides in, instead of just one if you picked a longer wait time for Space Mountain.
If you have reservations to eat, or want to see a parade. Make sure you avoid that time in your MaxPass picking.
PRO TIP: MaxPasses can be canceled, so if you decide that you picked the wrong time/ride, you can get into the app and cancel them – and then re-select. That is a huge bonus of the MaxPass system.
Advanced Tip: If you end up eating and going over your fastpass time, if you show the cast member your receipt (honestly, they didn't even ask when we tried this) you can use your fastpass still.
What IS a Fast Pass?
Maybe you're not even sure what they are.
The Max/FastPass basically holds your place in line for a ride.
There is a standby line and a FastPass line for the rides listed. You're just holding your place in the FastPass line and told a certain time to return.
That way, you can go to eat and shop and spend more money – at least I am pretty sure that's the reason Disney invented it.
BUT, lately, I really started to notice that FastPass lines were LONG. We waited almost a half an hour in the Matterhorn FastPass line (keeping in mind, that night only one side was working and the ride had been broken a lot of the day), but many times the FastPass wait time was over 15 minutes. One time we walked up to Space Mountain to see the FastPass line extending well down the corridor vs the standby line being able to easily walk up.
PRO TIP: I think people were just confused about how to scan – we'll talk more about that. Or, they just got into the line because they figured it was the one to be in. An easy mindset to get into in Disneyland.
How to Use A MaxPass:
Ok, you got your MaxPass and you're headed back to a ride. What do you do now?
Disneyland has installed scanners at all FastPass Lines.
At this point, you scan your PAPER TICKET (you can also scan it from the app, but the paper ticket makes things a LOT easier- – PRO TIP: I totally recommend each person have their ticket in a lanyard – we were WAY faster than other families with this pro tip).
The circle turns from red to green and you're magically allowed to enter the FastPass line. Keep your ticket handy though, because some rides ask you to scan again in that line (to make sure people aren't line-hopping). **Even if you're using the paper FastPasses, you still scan your ticket – everything is now tied to your ticket – I am guessing it cuts down on cheating that way.
Disneyland Photo Pass
One of my favorite parts of the MaxPass is that it came with the PhotoPass with it!
That meant we could get our picture anywhere in the park and we could easily download it when we got home.
This is nice as I am not so great at selfies. AND it includes the photos from rides – which we love to take fun ones of those too.
Huge bonus – and that is usually around $30 bucks on its own/day – so a huge perk (and one I am concerned will go away after the "introductory time period").
Pro Tip: Remember to download your photos ASAP once you get home, as they do disappear after some time.
Paper FastPasses vs Disneyland MaxPass
You can NOT get a Paper FastPass at the same time you hold a MaxPass. I didn't check to see if you could get a paper FastPass if you aren't holding a MaxPass (I have seen some blogs saying you can – I think that would be nice, as you could get the MaxPass just for photos and still use the paper FastPass system to skip lines).
FYI, paper FastPasses have a 2 hour wait time between obtaining passes. So, it is a little slower. Plus, you do have to walk to the machines, wait in line to get the paper ticket and then walk back to your party.
Although, one year we had my older teen go grab them and it gave him some "away" time that was probably good for all of us.
**Many times the return time for a MaxPass was faster than it was with the paper FastPass time slot – I'd see that it was posted for 2:05 – but I could get a MaxPass for 1:45 or whatnot. Just an FYI. Not sure how all that is calculated.
Disneyland MaxPass Multiple Experiences
What if the ride breaks down during your window?
Your MaxPass is automatically turned into a "multiple experiences" pass.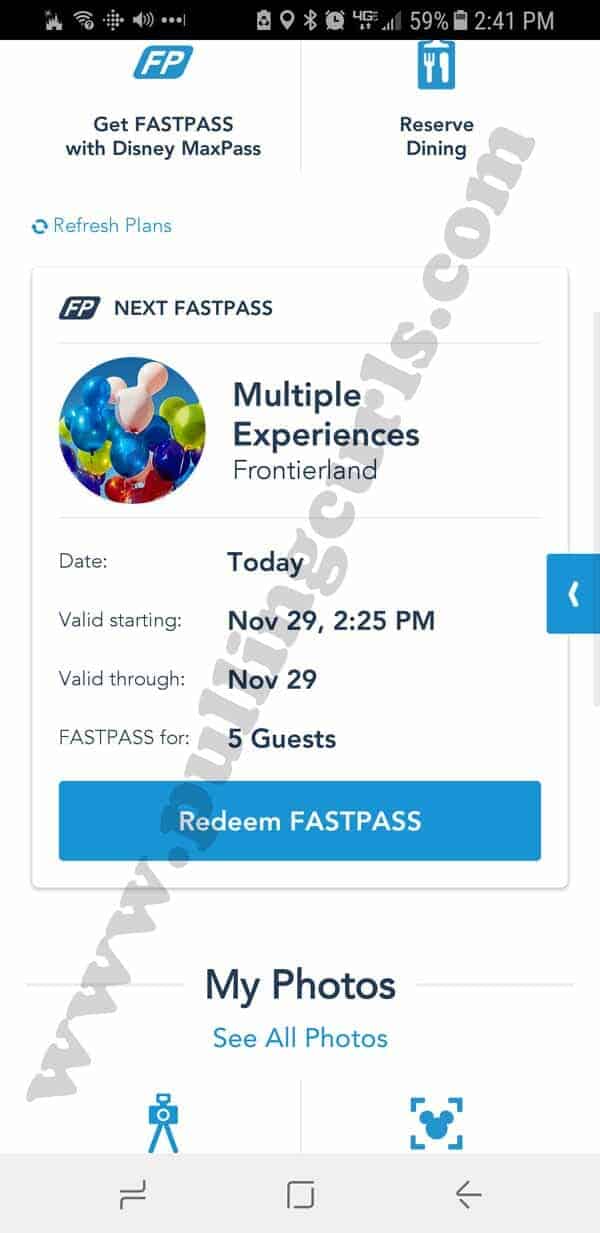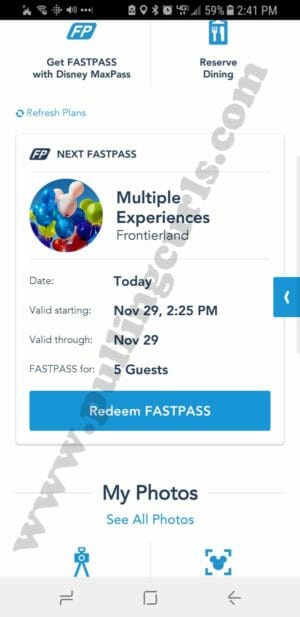 This pass is good on ANY FASTPASS RIDE from the time listed to the END OF THE DAY.
**NOTE: This has changed SOMEWHAT. You are actually allowed to pick a ride in a "similar category" — so, if you have a Buzz Lightyear Fastpass you get to pick a ride that has less long of lines (not the Carsland Racers). This only happened to me once so I need to research it more….
That means, if Matterhorn breaks down (as it did about 40 times while we were there) you can hold onto that Multiple Experiences Pass until the Matterhorn is open later in the day. OR, you can use it on Space Mountain at that time frame too. However you want to use it.
It's like you hold the keys to the kingdom.
A VERY cool perk.
At one point the Matterhorn DID re-open and we decided to stand in it's 30 minute stand-by line in order to keep our passes for use during the evening on another ride.
ALSO, at one point it stole our "Multiple Experiences" instead of the FastPass we had for a ride — I went to guest services, and they were able to reinstate it.
Is the Disneyland MaxPass worth it:
I would say a resounding yes.
For $50 I actually think our family got ALL the things in that we wanted to do (sometimes multiple times) in 2 days. That might have saved us from buying a 3-day ticket because we really had "done" Disney by the end of day 2.
The park wasn't crowded for our first 2 days and we often had MaxPasses in a similar time frame to the wait time.
Example: It's 10 am and the wait time is 30 minutes. But, the MaxPass gives us a return time of 45 minutes.
However, if money is really a crunch then you can certainly make do with just paper FastPasses. As far as I can tell, those aren't going away anytime soon – and they are included with your ticket, at no increased cost. I used my teenage son as a FastPass runner last time. He enjoyed the autonomy of being away from me and he could easily dodge crowds on his own to get us FastPasses without us all having to walk to the FastPass line.
When the MaxPass is not worth it:
If you have small children who don't want to ride many of the MaxPass Rides, I would say that it is not. I might get one MaxPass to use for an adult and then also use the Rider Swap program to allow you to use that one MaxPass to its potential.
Who can get a MaxPass for your party:
We had 4 of us who had phones, all signed into my Disney account so we could each get MaxPasses as our wifi allowed. That means you don't have to have it on just one phone, multiple members of your group can have it on different phones. Also, you can get a MaxPass for just one or two of you, leaving the other members of your party available to get another MaxPass. Just keep in mind that will each have your own time to get another MaxPass. Sometimes we were able to get separate max Passes in a very similar time frame, so that made the next MaxPass a lot easier to get together.
In order to join a party together, you all need to scan each other's tickets into your phones, fyi.
I loved the system. It really helped us enjoy our trip more, spend less time waiting and more time enjoying the park.
My friend Katie has a great post about doing Disneyland with Small Children << She shares how she used the MaxPass with them.
When used strategically, you can really MAX out your day at Disney with the MaxPass system. In reality, you might be able to lessen your trip by a day because you have the maxpass.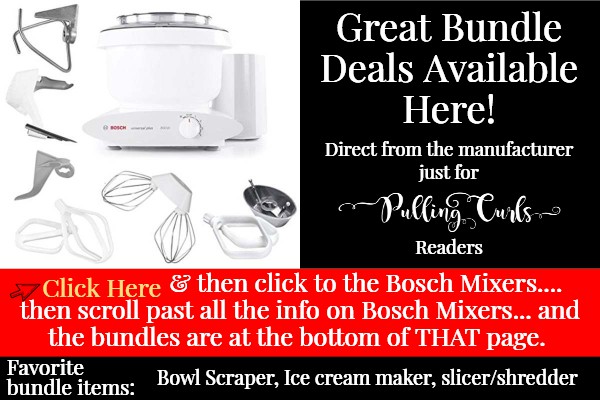 Disneyland MaxPass Frequently Asked Questions
How do you get a Disneyland Maxpass?
You can get your Maxpass in 2 ways:
1.  You can buy the MaxPass with your ticket when you purchase it through Disney or with Get Away Today
2. You can add the MaxPass onto the ticket once you get through the gates (and have your ticket scanned into the park).  Or, any time during your day at Disneyland or California Adventure.
Can I add MaxPass to my ticket?
Yup, you can either add it when you buy, or when you enter the turnstiles. I would actually probably wait to buy it til' I'm in the park, as you don't save any money buying it in advance and it isn't hard to buy it once you scan in.
How much does FASTPASS cost at Disneyland?
The FASTPASS system is free — that's the paper system.
How much is a MAXPASS at Disneyland?
Currently, in early 2019 — i\the MaxPass costs $15/ticket/day.  Adults & kids.
How many fast passes can you have at once?
It depends.  You can actually hold quite a few.  You just need to:
* Get the fastpass when you can (your next fastpass, or MaxPass time will be listed on your Fastpass)
* Use it before it runs out of time.
I've held up to 3 before, and "Multiple Experience" passes can be held all day until you use them. 🙂
Do I have to use all 3 fast passes before getting more?
Nope, as long as you're in your window to get another one, you can.
Pro Tip:  Some rides will be giving Fast Passes for MUCH later in the day, so you may be holding a fastpass for later in the afternoon, and be using ones earlier in the day.
Does Disneyland have Magic Bands?
Nope, that's a Disney World thing.
What time can you book fast passes?
You can start booking them as soon as you scan into the park (even on a magic morning)
After that, whenever you are available to book one, and there are fast passes available.
Does Disney offer unlimited fast passes?
I do not believe so.  Some parks allow you to jump the line on any ride, but Disneyland does not.
What is the best MaxPass Strategy?
To get the rides with the longest rides taken care of via FastPasses and enjoy the shorter lines with the ones you're visiting Disneyland with.
My Disneyland Plan shows which rides to get in ASAP:
If you liked this post, be sure to grab that Disneyland Day Planner that I shared above. If you have small ones I also have a "Scare Factor" list that goes through all the rides and what might trigger concern from your kids. AND, be sure to check out my other Disneyland posts below that: