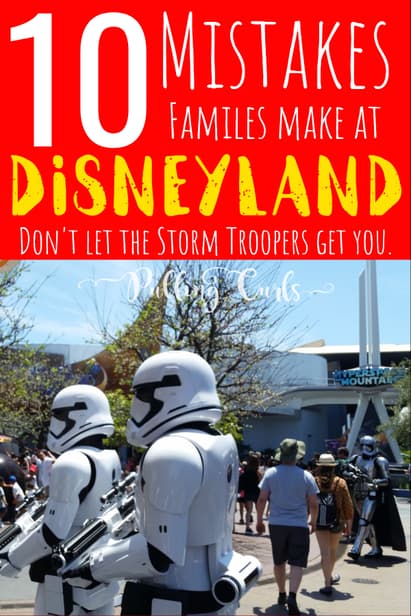 Wanting to plan the perfect Disney trip? These mistakes are FAR too easy to make. I've made them all before (except for #1, I've known that trick for a long time). These will truly make it the happiest place on earth!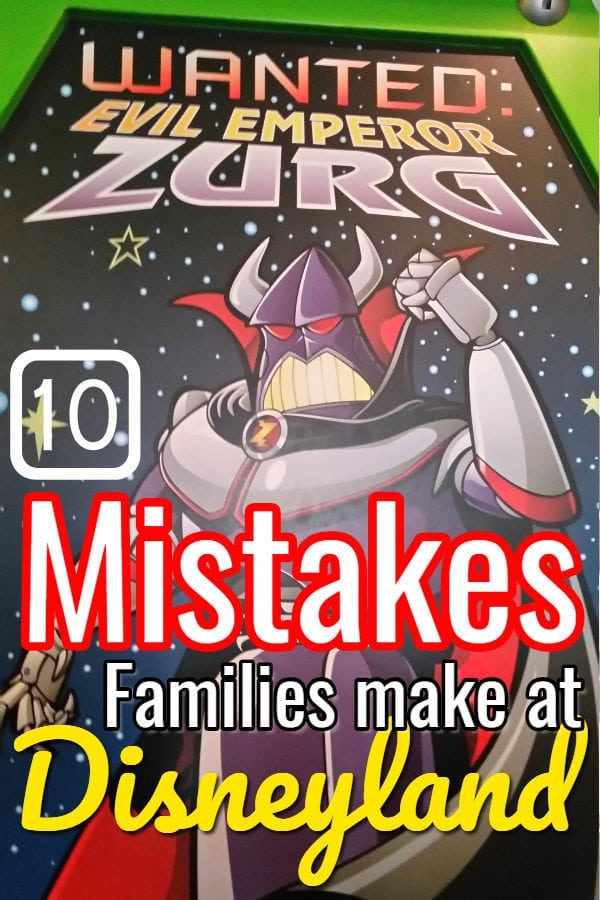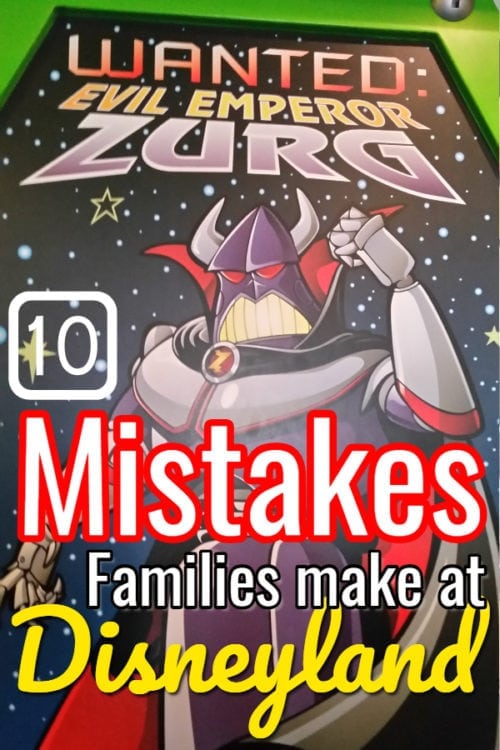 Mistakes you make before you get to Disneyland
Buying Tickets at the Gate
Buying tickets AT Disneyland is one of the BIGGEST mistakes you can make. There are a few reasons why
Those tickets are SO expensive. Really, a lot more than you'd pay online, even with Disney
You waste time at the ticket window — early morning hours can be your most productive.
ca
I get my tickets from Get Away Today. You can both have the tickets sent to you, OR buy e-tickets, where they print your ticket at the turnstile. Want to know the cost of your trip upfront — be sure to check out my trip calculator.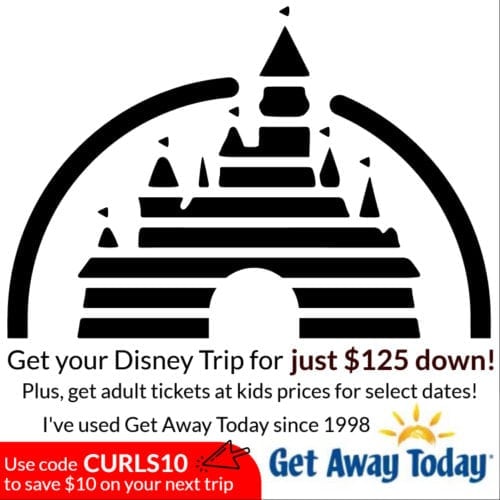 Not Downloading the App
The Disneyland app is super important.
You can get your Disneyland MaxPasses through the app (if you have it downloaded before you go — that makes your maxpass just THAT much more helpful
You can easily see wait times within the app. It's awesome, and fairly accurate (compared to other parks we've been to)
Not picking the right hotel
There are a lot of things to consider when you pick a hotel. Every family is going to have different needs, and I have a FULL POST all about picking your Disneyland Family Package — but some basics to consider:
How do you want to travel to the park — walk, shuttle or park?
Do you need a fridge
Do you want a full kitchen?
Do you need a pool?
For me, I answer questions like this and then call Get Away Today — and then get their awesome advice (because, honestly, I swear they know everything about Disneyland). Then, I even book with their best price guarantee.
And then I win.
Because when my kids were little, if I didn't have a fridge, a wall that separated me from my baby, free breakfast and quick access to the shuttle, I might die. That is all. Get Away Today always got me what I needed. 🙂
Of course, now we want as close as possible, still a fridge and quiet rooms. So, each family has different needs at different times.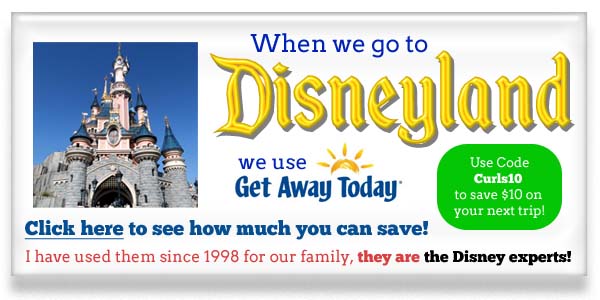 Not Packing Your Bag
Bringing a few essentials to Disneyland will make your day SO much easier. It will obviously depend on the ages of the people in your group — and I have a whole post all on what I bring in our backpack to Disneyland. Really think through what you'll need, and pack your bag the night before. Also, make sure you bring the right things in your suitcase to Disneyland.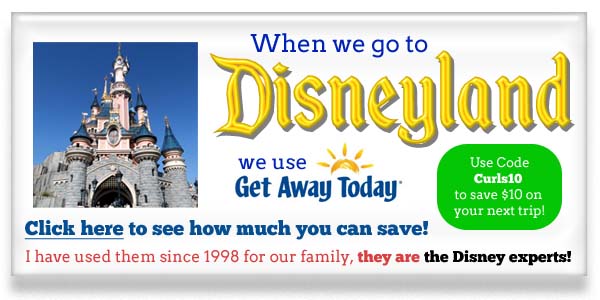 Mistakes You Make the Morning You Go to Disneyland
Not eating breakfast
Yup, breakfast IS the most important meal of the day — and that is SUPER true at Disneyland:
It saves you time. Lines for breakfast AT Disneyland are BIG — and don't forget that mornings are the most important part of the day at Disneyland
It's cheap! If we don't have a free breakfast, I buy microwaveable breakfast sandwiches, or yogurts — filling foods that will get us through the bulk of our AM
You could even pack it with you. Freeze some Gogurts, bring granola bars and eat it as you're walking/riding to the park
There's even a McDonalds that is pretty quick right by Disneyland, so that's an option if you'd prefer.
Not Coming Early Enough
Have I said this enough yet?
Arriving late to the park can be a huge mistake. Unless that's your plan — and then do it.
But, don't just come late because you don't want to. You can get through SO many more rides if you come early, vs coming later. It's amazing.
I'd say it usually extends the first couple of hours that the park is open.
Plus, if you're bone tired, it can allow you to go back to your hotel room and rest in the afternoon, early evening when you're all tired.
Mistakes people make at Disneyland
Not using Fastpass/Maxpass
I do NOT believe you HAVE to use the MaxPass in order to be successful at Disneyland. You can certainly use Fastpass — but I recommend using one.
Saves you time in line
Gives you day a gentle plan so that you're not always wondering "what's next".
I have a post all on Maxpass Tips that will be super helpful!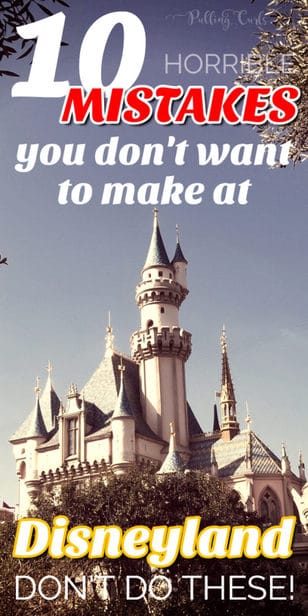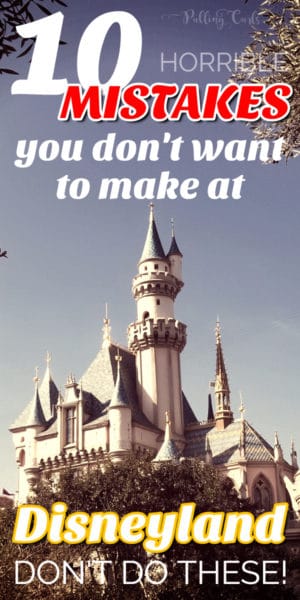 Having too little of a gameplan.
I'd certainly recommend downloading my Disneyland Day Planner, just to know which rides are the most popular and you should plan on doing early in the morning.
You want a basic game plan so that you're not wasting time figuring stuff out.
Also, be sure to check out special seasonal options like at Halloween at Christmas.
Some people might think they're too overweight for Disneyland << but that post shows that it can be magical, no matter your size!
Having to MUCH of a gameplan
I've done a touring plan where it tells you exactly what to do when. I think they ruin the day for me.
Yes, I might get on a TON of rides, but the stress was just too much for me if we were "off schedule" — and if a kid REALLY wanted to ride close-by I was stressed out that it would throw us off.
I mean, you have to remember that your goal at Disneyland is to have fun as a family, not to ride EVERY. SINGLE. RIDE.
Focus on that, and you'll have a great day — which I learned in this post on travling with control freaks (guilty).
Doing something because you "always" do it
We kept going to the restaurant at Pirates, why, you might ask? Because it was a tradition.
But, it was a $150 tradition that took a lot of time, and mostly a lot of money. So, last time we ate at Cafe New Orleans, and loved it.
We still got to sit down, eat tasty food and be on our way.
Worked well for us.
Re-evaluate your traditions, it might be time for a change.
---
So, those are my 10 mistakes people make at Disneyland?
What did I miss, tell me below in the comments!
And, don't make the mistake to not have enough cash — download my Disney Trip Calculator to save cash on your next trip (and check out my other Disneyland posts below that).
Don't miss my list of Best Affordable Disneyland hotels — a list of 30+ of my favorite hotels (plus my own current top 10 hotel list).