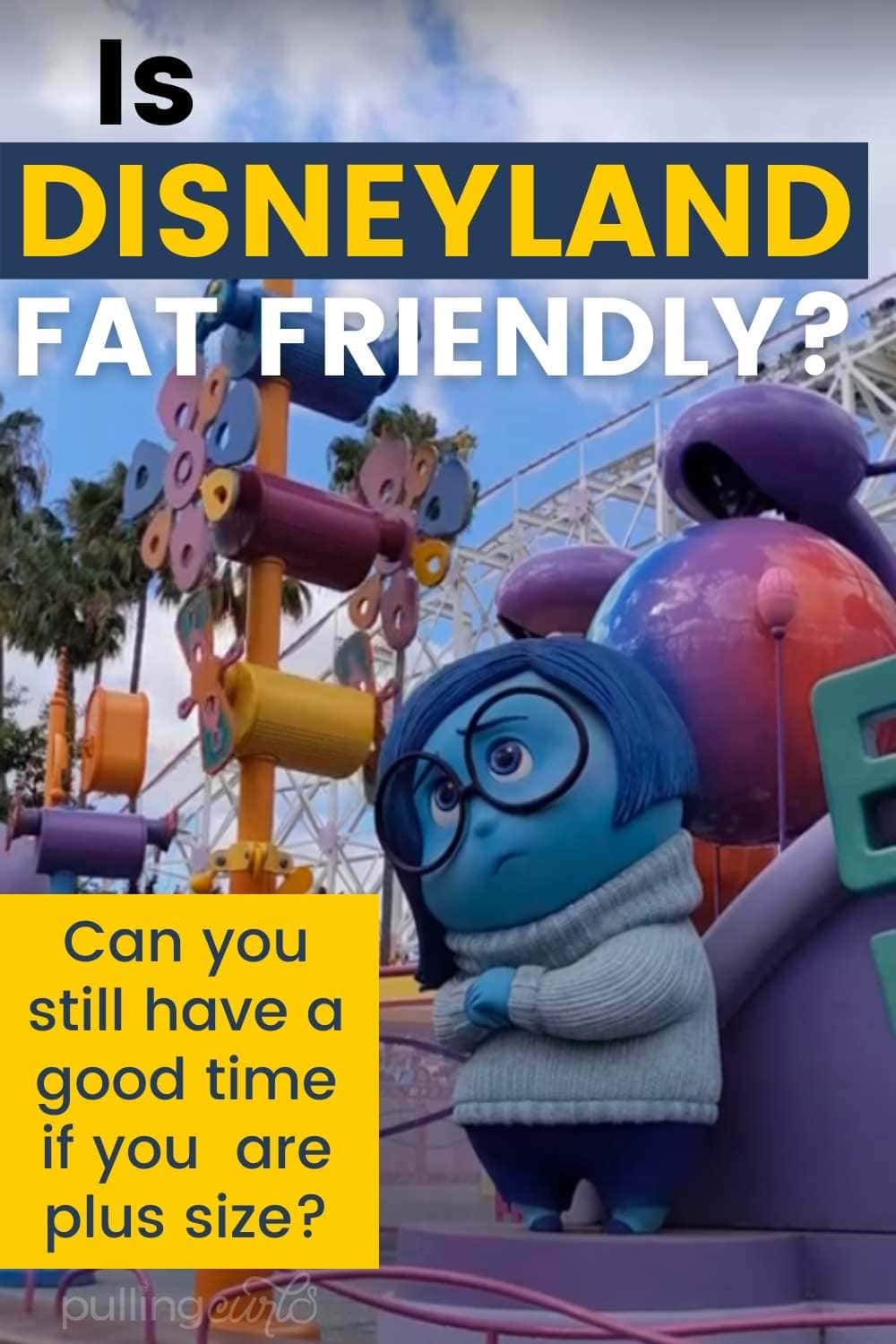 Do you think you are too fat for Disneyland? Being Overweight at Disneyland sounds like it might make for a horrible day — but with a few tips, you can still make it very magical! This post explains the Disney park rides for obese people and whether or not Disneyland is fat friendly.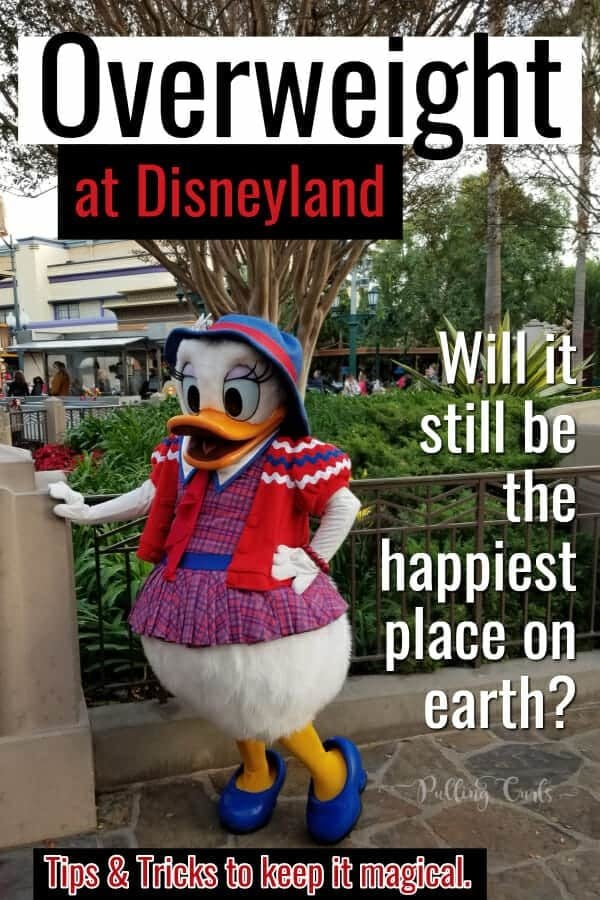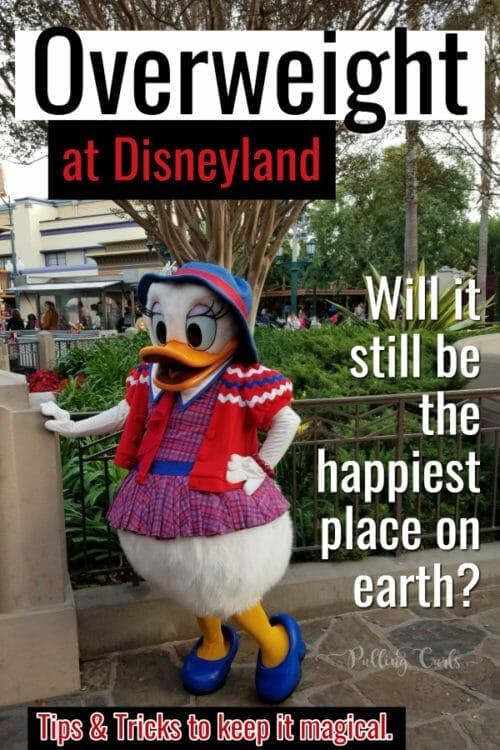 This is part of my series of Disneyland tips for families. You'll find that I have secrets for a lot of things people wonder about Disneyland (but sometimes are afraid to ask, like this article). While this post is mostly about DisneyLAND I think it will also give you some good ideas for Walt Disney World as well.
Overweight at Disneyland?
I'm not saying I would fall in the category of extremely overweight. But, my bmi does fall in the obese category (sigh) and I, most certainly take up the whole seat.
I didn't the last time I went to Disneyland. This last trip was the largest I've been at Disneyland.
I anticipated it to be worse… In fact, I think Disney is one of the most "fat-friendly" (google search word, not mine) theme parks around! (no surprise, they seem to want to cater to ALL people). In fact, it's one of the reasons I prefer Disneyland over Knotts (although I have fun at Knotts also)
I know a LOT of people have come to this post being VERY concerned if they could enjoy a trip to Disneyland, but let me stop you — Disneyland is great for people of all ages AND all sizes, it is STILL the happiest place on earth for people of all sizes. Read on to find-out how!
BUT, I do have some tips to make your stay at the most magical place on earth a little happier! Don't miss my Disneyland Tips page that puts all my BEST tips in one spot (btw, if you're looking for info about doing Disneyland Pregnant << it's all there).
**This post may be a little TMI for you – so keep that in mind as you go forward, this is being written by your favorite nurse**
Tips for Plus Size People to Stay Comfortable
Being overweight may affect what you pack for Disneyland. Or frankly, any theme park.
I totally recommend wearing a pantiliner or pad to catch all the sweat, and whatnot that collects at the "gutter of your abdomen" (yup, I did say this might be TMI). Bring a few extras in your Disneyland bag. These are my favorite. I also like something like this for at the hotel to get clean (since I can bring this with me).
Also, if chafing is an issue I carry a small container of Bag Balm (you can put it in a contact lens container if you'd like) to put in any tender parts. I find that one works better than anything else (and I used it this last time). You can also use something like this or this (but I prefer Bag Balm — it's a good thing!)
You can also use some feminine wipes for all of that. Even if it's not super hot at Disneyland, you may not feel so fresh! Don't miss what to bring to Disneyland — I carry a walking pharmacy in my Disneyland Backpack. Lots of awesome tips if you're a big girl.
Pro Tip: Some of the Disney parks can get very crowded! Don't be afraid to sit a ride out and go to a more open space like Main Street to just enjoy some space. 🙂
A tip on showering….
As much as you can dry any crevices and orifices after your shower – try to get as dry as possible….
**Keep in mind there is a LOT of walking at the Disneyland resort — if inner thighs might be an issue — I've also heard good things about these**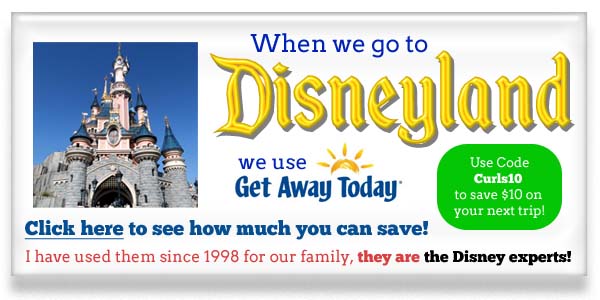 Obese shoes for Disneyland
I think the right shoes are specific for each person.
I do think you need to be honest that you're not a bean pole that will be fine in your flip-flops. Larger guests may bring shoes that will make them as comfortable as possible.
I use these, but they certainly won't work for everyone. Very pronounced arches help a lot for me (I love my Danskos at work, but I think they'd be too hard at Disneyland).
A lot of people LOVE wearing flip-flops at amusement parks — and I can see why, since they dry off easily when wet. I recently was sent a pair of Wiiv's (I believe they're called fit my foot now) and I LOVE them. They have such great support and the toe strap is so thin it doesn't irritate me at all (but I have used this between my toes before too, and that can help if you have something rubbing) You can get 20% off with code PULLINGCURLS20 !
Remember it's not JUST a lot of walking, there is also a lot of standing in long lines, so make sure your shoes are good for both of those. Also, don't be afraid to sit out a ride that has a long wait time if you'd rather take it easy. Disneyland is one of my FAVORITE places to people watch and just enjoy humanity. 🙂
Anyway — if you love flip-flops, but could use a bit more support — check out Wiivs (they also make custom-made insoles).
So, be sure to take shoes into CAREFUL thought before you go. Do NOT take new pairs of shoes to the park. I'd try to break them in for at least a week before going).
I have a whole post on caring for your feet at Disneyland.
Pro Tip: Don't be afraid to sit down and people watch while your family does a ride, or when it's just not fun anymore, or too busy.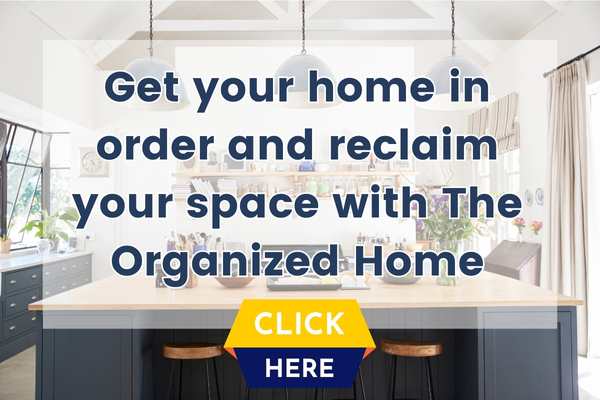 Find the Right Hotel
Sometimes you really want to know how much room a hotel has. MANY of the Disneyland-area hotels make space a premium. I love to call into Get Away Today and tell them exactly what I want. For instance, if you do NOT want double beds, and need a bathroom with a bit more room, tell them that. Their agents have seen the rooms and can really steer you in the right direction. And yes, I've booked with them since 1998 (besides one HORRIBLE trip that I don't want to talk about — it was a mistake). 🙂
Get a good night's rest when you book with Get Away Today — they can tell you which hotel will fit your needs! Plus, save $10 with code CURLS10 when you book!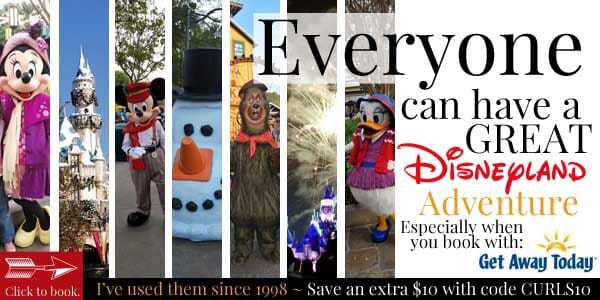 Pro Tip: I have a list of some least expensive hotels near Disneyland or, if you want to walk to the park these are the ones that are truly walkable, but sometimes a bit more expensive.
Tips: Disneyland Rides for the Obese
Let's give you a few tips that will make your time at Disneyland easier:
Pull out the seat belt before you sit down on a ride.
You will often fill up the whole ride seat when you sit down.
If you pull out the straps before you sit down, this can save you the inconvenience/embarrassment of having to hoist yourself out, get the straps and THEN sit down. The straps are really long, so this is a good idea.
Or, some of them you can even fasten while standing – which leaves out that awkward part of rooting for the slot to plug your belt into.
I have not had any issues or ever seen anyone get a seatbelt expander (I googled it pretty extensively also), I find their seatbelts to be plenty large.
I ESPECIALLY find this helpful on Star Tours, and Indiana Jones.
Carry a smaller bag.
If your party has a backpack – have someone else take it on the rides with them, if at all possible.
The tight spaces of the ride, plus trying to get in/out – you'll just be a lot happier without it. I used this bag on our trip and I liked it (it's a cross-body bag). I could keep it on my person all the time, even on rides and I felt super secure with it.
I've also taken a fanny pack lately, and while I'm sure I don't look the coolest it certainly does cut down on bulk (and I switch it to cross body often before getting into a ride).
Overweight Parents Riding with Kids
Keep in mind that some of the rides have a bar that fits down over all the people in the seat.
This is true for Big Thunder Mountain. Often, my little kids don't feel secure because I have the lap bar smooshed into my big belly, leaving a lot of room for them to bounce around. They find it less scary to ride with each other, and I ride with my husband. A great tip for families at Disneyland (as most moms will have the bar hit them before their kids). A cast member may ask you to switch places to make sure kids are safe too.
Disneyland Ride Weight Limits
I have never seen or googled any actual weight restrictions on any ride at Disneyland (they used to have one, but that ride isn't there anymore).
Many of the rides at Disneyland have a test seat, that you can try out before you go into the ride. That way you don't have to waste your time in line, only to find that it doesn't work or you're crazy uncomfortable!
Universal Studios Hollywood and Universal Orland seem to have test seats/ride vehicles in front of almost all of its rides, so that's nice! As a note, I find that Universal — things like their Harry Potter ride tend to be a tight squeeze. Less fat-friendly overall (but the seats out front make it so you know in advance. USE those test ride vehicles before you ride.
Disneyland Ride-Specific Info for Overweight:
The one ride that is tough for me is the Matterhorn. It is just super awkard with slots for your legs (which don't always fit me right). Plus getting in and out of that car is SO hard (it's just a weird angle). I also slide around a lot and have a hard time sitting up. Maybe everyone does – but it's uncomfortable for sure.
One of my bigger problem in my personal experiences is a step issue. Often there is a deep step down into the ride which is just harder for me because I have a large girth to get in. Like I am comfortable on Space Mountain, but getting down and up can be hard (and due to ride timing they HURRY you) — but it's still my favorite ride. I also find this true on Splash Mountain.
Pro Tip: Need a hand getting out, don't be afraid to ask the cast members or ride operators for a help. If you watch, a LOT of people need a hand getting out of the Matterhorn….
I'm going to share my top/least favorite rides for ease of use as an overweight person for each park (again, this is just me, and since we all carry our weight/strength in different places — it may or may not be great for you)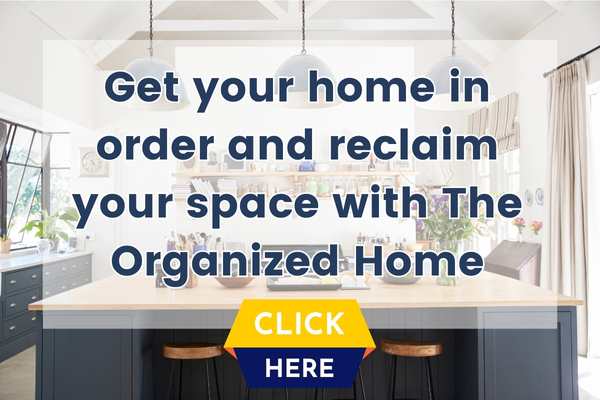 My body type is 100% a pear. VERY small on top, VERY wide hips. People of size really need to understand where their problem zones are before they go riding.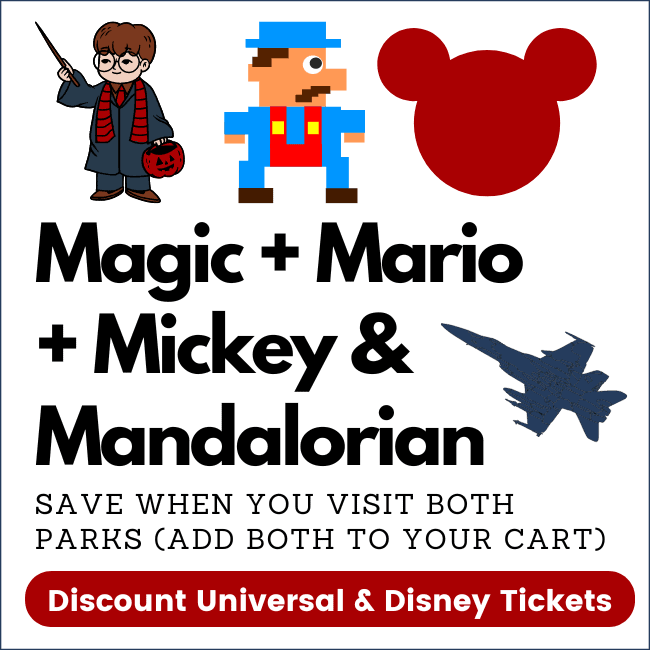 Best Rides in Disneyland for Obese:
Buzz Light Year
Haunted Mansion
Disneyland Railroad (especially the chairs that sit facing the entrance (vs the kind where everyone faces forward, like a normal train).
Jungle Cruise (this one is easier to get up from than the regular boat rides, I think)
Pirate's Lair & the Mark Twain Riverboat (you don't actually have to sit on either, so do what makes you comfortable)
Tiki room
Small World — as long as you're sitting and standing, there are steps — all of those boat rides (like Pirates of the Carbbean too) leaev plenty of room.
Worst Rides in Disneyland for Overweight People:
The older dark rides — the small cars are just really cramped, I find — this includes Mr Toad, Alice, Snow White's Scary Adventures & Pinnochio (less so for Peter Pan)
Casey Jr Train (it's kid sized)
Finding Nemo — this submarine is CRAM PACKED with people, as long as you like who you're with, you should be fine
Mad Tea Party — that gets really tight with the spinning wheel between your legs if you have other adults with you.
Gadget's Go-Coaster — cars are a bit small
MatterHorn Bobsleds – the bench seat makes it hard.
Best Rides in California Adventure for the Obese:
Little Mermaid
Pixar Pal Around
Toy Story Midway Mania
Words Rides in California Adventure for Larger People:
Mater's Jingle Jamboree — if you go alone, tihs will be great, but the vehicle rotates both ways, so you can't stop yourself from falling into your ride companion.
Incredicoaster — can be a tight fit, like any roller coaster.
Grizzly River Run — because I always have a poncho on it's hard to get the seatbelt done quick enough — but otherwise great!
** Again, I found most of the rides VERY comfortable and easy to use — but those were my easiest, if you want to give them a try first.
I would 100% recommend trying all the rides though. Make sure you go with people who might be willing to help you out of a sticky situation. My kids had to yank me a long a couple of times, but they're always good to make a few fat jokes in return. 🙂

Plus Size at Disneyland FAQ's
Is California Screaming (now Incredicoaster) fat friendly?
It is pretty OK for overweight people.

The seats are pretty large, and you each get your own bar. Entrance and exit aren't bad at all.

I also am seeing people looking for the incredicoaster weight limit — and as far as I can tell, there is none. I think that most guests will feel comfortable, but it is tight if you need a lot of room on either side of you — much like any seating (airplanes) would be.
Is there a Disneyland Weight Limit?
I can't find any weight limits or restrictions on any Disneyland rides. I have never seen them out front or had anyone mention them.

The only restriction (in my mind) is your comfort level. Depending on where you carry your weight, there may be rides you don't love.
Am I Too Fat for Disneyland?
I know that being a fat person can make things awkward. BUT, there is no reason to feel like you can't go to Disneyland and REALLY enjoy it! As long as you're pretty mobile, I don't think you're too fat for Disneyland, not at all!
One of the BEST news is that being overweight won't affect how much you need to save for Disneyland (unless you need to read a scooter or wheelchair). Be sure to get my trip calculator:
Disneyland is BY FAR the most overweight-friendly of ANY amusement park I have attended. They really want people comfortable and happy! I have always had a GREAT time.
FYI, my friend Jessica has a GREAT post that shows a large majority of each ride's seating, so you can get an idea ahead of time. So helpful!
---
Be sure to download my Disney day planner that lets you know which rides to ride first (one of the BEST tips is to wait in line as little as possible — Disneyland Genie+ made that possible on our last trip).
Don't miss my list of Best Affordable Disneyland hotels — a list of 30+ of my favorite hotels (plus my own current top 10 hotel list).