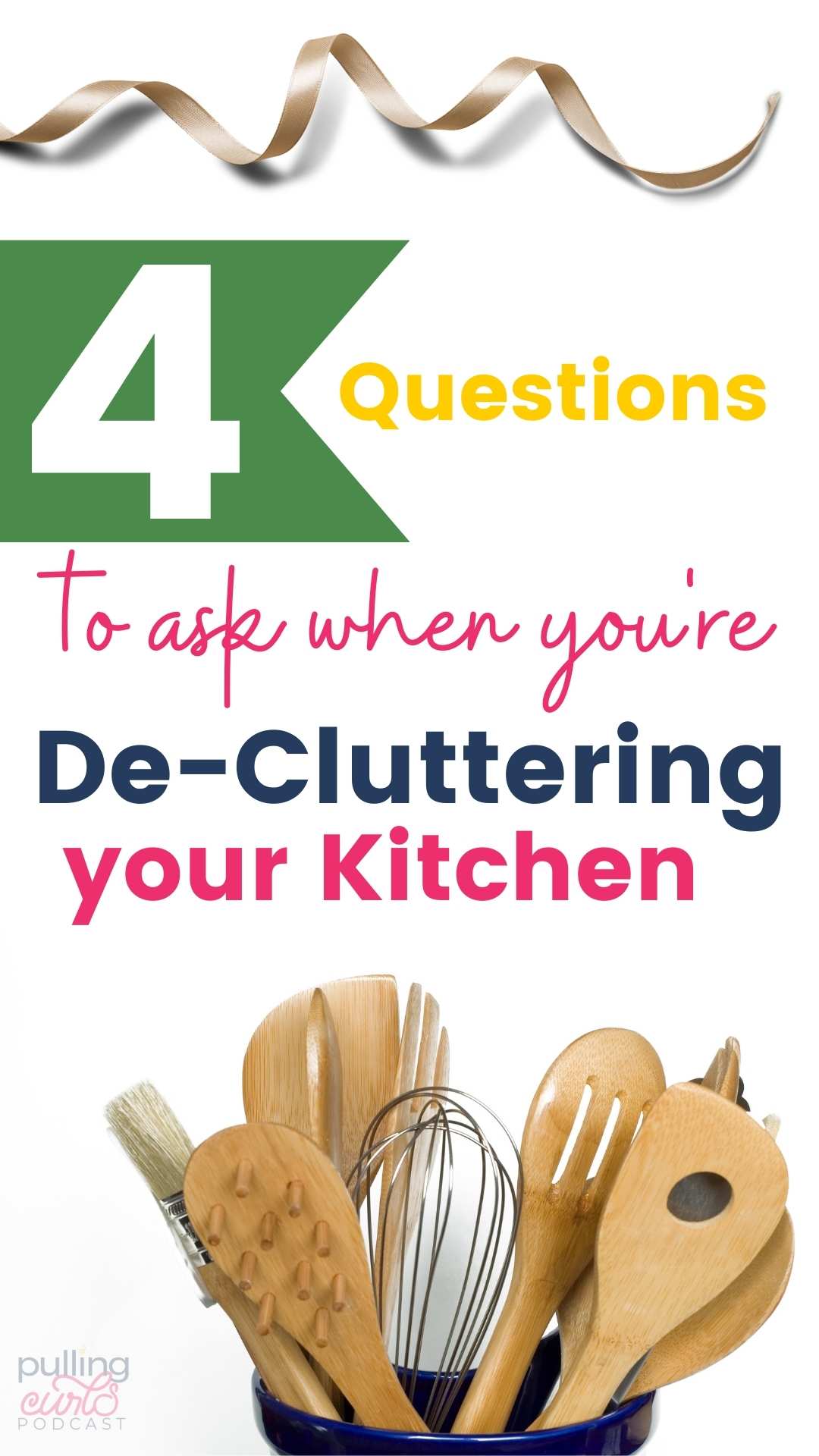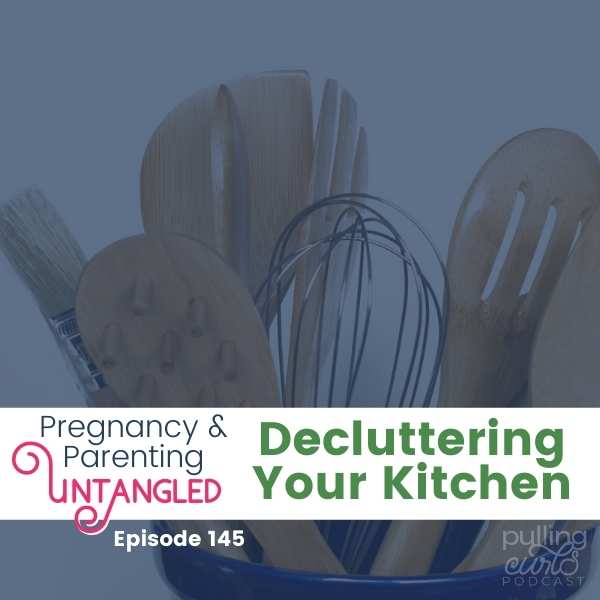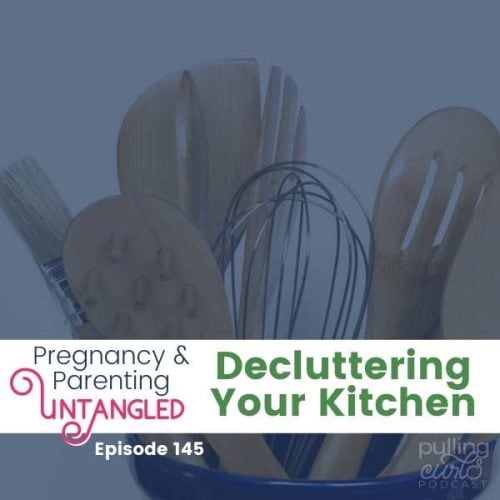 Deciding what you really need and don't need in your kitchen is so important and hard! Let's talk about decluttering the kitchen.
Big thanks to our sponsor The Organized Home — if you want a simple way to help organize your home for your family it's the course for you!
In this episode
Questions to ask yourself about decluttering the kitchen:
How big is it?
How often are you using it?
Can something else do the same job?
Do you have room for it?
Other things that might interest you
My original kitchen organization episode.
Producer: Drew Erickson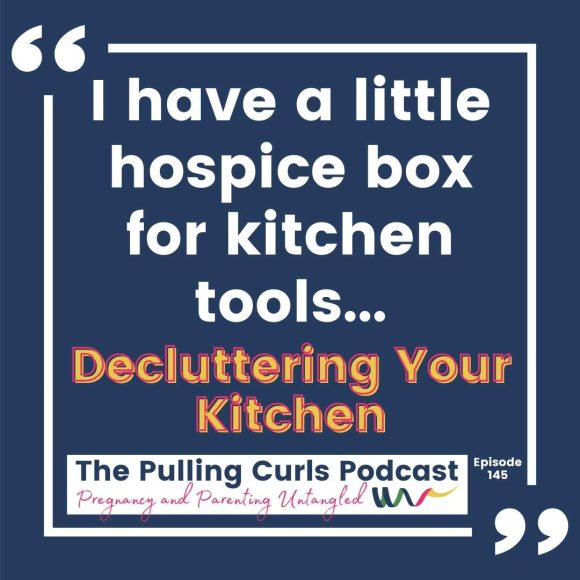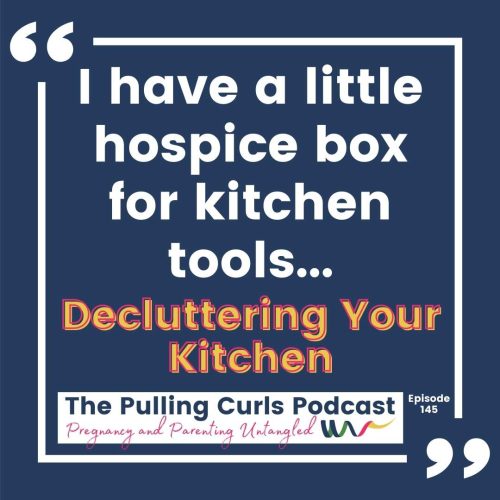 Transcript
[00:00:00.130] – Hilary Erickson
Hey, guys, welcome back to the Pulling Curls Podcast. Today on episode 145, we are revisiting our kitchens. And who doesn't love to revisit a kitchen? Let's untangle it.
[00:00:20.610] – Hilary Erickson
Hi, I'm Hilary Erickson, the curly head behind the Pulling Curls Podcast, where we untangle pregnancy, parenting, home, and even travel. We know there's no right answer for every family, but hopefully we can spark some ideas that will work for yours. Life's tangled, just like my hair.
[00:00:42.850] – Hilary Erickson
Kay, before we get started, make sure you subscribe. Everybody wants to get all these podcasts right in their favorite podcast players, so just hit that subscribe button. Thanks.
[00:00:51.560] – Hilary Erickson
One of my most popular podcasts because I have a really popular post about it is about kitchen organization. And today we're going to talk a little bit about deciding what needs to stay and what needs to go.
[00:01:04.690] – Hilary Erickson
Do you ever just feel like it's unfair that some people can have company over at a moment's notice? Their house is just super easy to clean up and they can relax on the couch with Netflix, where you feel like you always have things to do around your house that can totally be you. The Organized home is all new in 2021. We're talking about decluttering zones, organization systems that actually work. We've got assignments and challenges. I hope you'll join us. You can use coupon code UNTANGLED. Look for the Organized Home link in the show notes.
[00:01:34.390] – Hilary Erickson
Now, the kitchen can be really hard because you can say, I totally use this banana slicer, right? But it's taking up room in a drawer. And is it worth keeping?
[00:01:42.230] – Hilary Erickson
So today we're going to go through four rules that you can ask yourself when you're deciding what needs to stay in your kitchen when you're decluttering it. Rule number one is how much space does it take up? Guys, I have coveted so many air fryers in my life. Am I the only one?
[00:01:58.500] – Hilary Erickson
But I can't justify how much space it takes up. I could justify the price, but they are ginormous, so I live without it. I don't know, maybe that's a mistake. Maybe my family is missing out, but ultimately we just don't have a spot for it. And you can feel like you need to keep the things because you like using it.
[00:02:17.400] – Hilary Erickson
But if you don't have a spot for it, it may just not be worth it, right? You can still use your oven. We actually bought a microwave convection oven that can be used very similarly to an air fryer. So there are ways you can save space and use other items. We also have a lid for instant pot that takes up less room than an air fryer would.
[00:02:35.740] – Hilary Erickson
That air Fries supposedly. Also. So there are other options. But definitely ask yourself how much room it's taking up and then decide if it's really worth it for your life. I mean, we have a toaster and we have a big toaster, but it is worth it we use toast a lot.
[00:02:50.190] – Hilary Erickson
So who doesn't love toast? Yum. Second question is how often do you use it? Right? Because I know a lot of people use their air fryer so frequently, they're totally worth it. I use my toaster so frequently, it's totally worth it, even though it's big.
[00:03:03.030] – Hilary Erickson
And I guess I could use my oven for the same thing. It's worth it for us to keep a toaster around. So how often are you using it? Now if you have those fancy banana slicers but you use it like six times a day because you have a toddler that loves bananas, that might be worth it. Okay.
[00:03:17.920] – Hilary Erickson
But it might not be worth it forever because at some point in time somebody's going to get over their love of bananas and it's time to move on. Right? Question number three, to ask yourself is if something in your house could do the same job. Most often that thing is a knife, right? We used to have a strawberry slicer that could do strawberries or mushrooms, but it often broke and it took a room in a drawer that we could just use a knife for.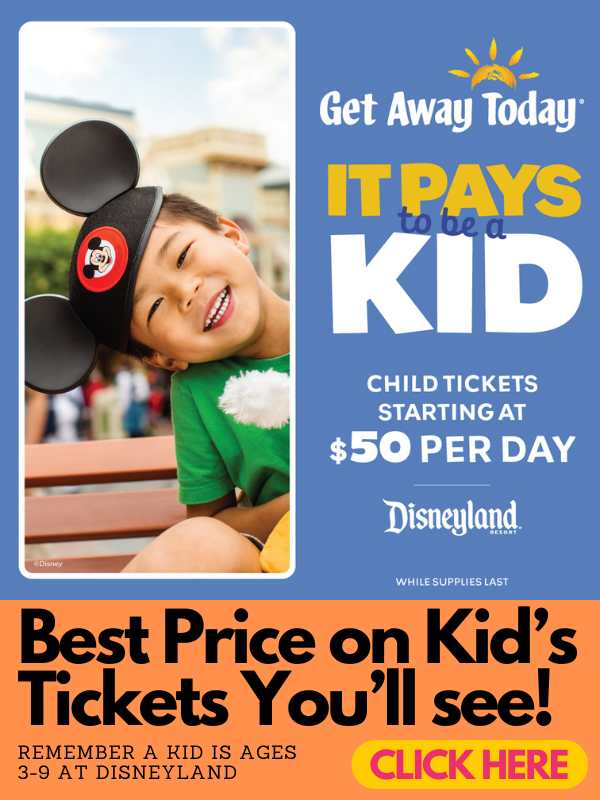 [00:03:41.390] – Hilary Erickson
Now, a knife does take a little bit of extra time, and I definitely watched some YouTube videos where they compare these fancy gadgets to just using a knife. You're just going to have to decide if it's worth it. I still have a food processor, although I could, I guess, make salsa with a knife, but that would be really ugly and not very fun. So again, you're always deciding, just like in the labor room, risk versus benefits of keeping all these different items in your house. Question number four, you think it's the same as question number one.
[00:04:08.450] – Hilary Erickson
But question number four is, do you have room for it? If you have a drawer that is overflowing with kitchen gadgets, that means that you need to get rid of some of the kitchen gadgets because you are wasting part of your life trying to shut the drawer or wasting part of your life organizing the drawer or wasting part of your life trying to find the things in the drawer is that saving you enough time is cutting up bananas, saving you enough time to keep the banana thing. Right. Whereas if you have a ginormous kitchen with lots of room for gadgets, then you would be able to keep more things. But then you also have a ginormous kitchen that you have to clean.
[00:04:42.370] – Hilary Erickson
Oh, my gosh. There's just goods and bads about everything. Right? One of my best tips and I share this in the organized home is to have I call it like a little hospital box for tools, things that I'm pretty sure I'm ready to give away, but I'm not quite sure. They go in a box that sits on top of my cupboards.
[00:05:00.390] – Hilary Erickson
And like once a year, I go through it and decide if I'm really ready to get rid of those things or if I want to keep them. And I think that type of a box can make you feel like you're not giving it away forever. But then if you've lived six months to a year without the tool and really haven't missed it, Then why don't you send it to the thrift store Where somebody could really get some use out of it? And I really would recommend going through these questions before you buy a kitchen gadget. I remember going to the kitchen gadget store to buy, like, mother's day gifts for my mom and there were all these things that look so amazing Apple cutters and oil sprayers when ultimately they just took up a lot of room.
[00:05:36.350] – Hilary Erickson
Maybe it didn't work. I swear that Apple cutter I can never get it right. It ends up putting seeds in all my apples but really decide what's important to you. A great knife set and a good cutting board can do a lot of different chores. So, yeah, just something to think about before you make a purchase because that aisle, I'll tell you, it's super alluring I'm always like.
[00:05:55.860] – Hilary Erickson
But we could probably use a new pizza cutter. Our other ones are not so great, right? They get me. I bet they get you, too. So thanks for joining me with this episode.
[00:06:04.410] – Hilary Erickson
Tell me on Instagram something that you are ready to get rid of in your kitchen. I think that would be a fun conversation to have. There'll be a post up on Instagram where you can tell us what you're going to get rid of. Maybe I'll share what I'm going to get rid of or what's in my little hospice box right now. Okay.
[00:06:18.570] – Hilary Erickson
Don't miss next week's episode. We are talking about what happens during an admission to the hospital and then if you're not interested in pregnancy, the week after that, we are going to talk a little bit about spanking and I think I'm going to throw in some information about how we moms like to judge each other and a lot of times we're just, like, really trying to do our best, so don't miss that episode.
[00:06:37.480] – Hilary Erickson
Thanks so much for joining us on today's episode. We know you have lots of options for your ears and we are glad that you chose us. We drop episodes weekly. And until next time, we hope you have a tangle free day.