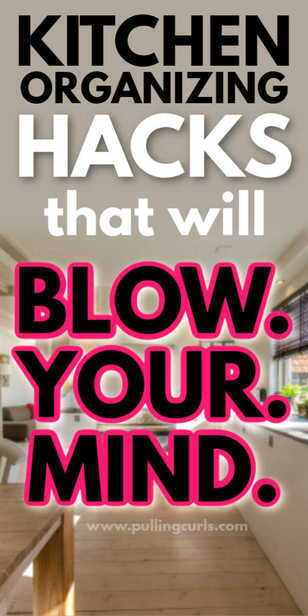 Organizing Hacks for your kitchen — this post includes hacks for cupboards, drawers and GREAT tips for small kitchens!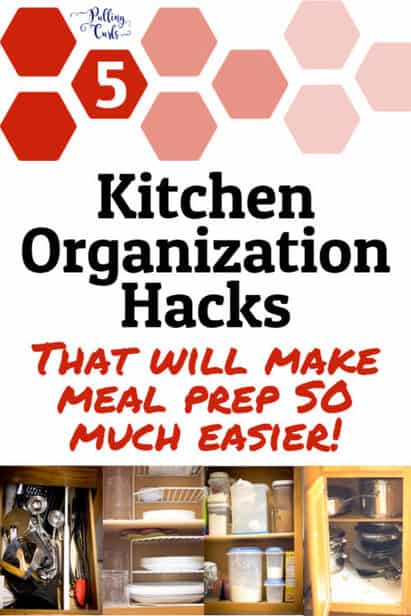 Kitchen Organization Hacks
Organizing Pots & Pans Hacks
Organizing Pots & Pans can be HARD. BUT, if you have very many pans at all I recommend a pan organizer like the one above (bottom right — it uses your vertical space). It has few benefits:
Easier to get the pan you need
Less likely to scratch non-stick coatings
I talk about how I used mine in my post on awkward kitchen cupboards.
---
Looking for more useable tips around your house like these? — This course changed how I look at organization, and I think it can really help you too! If this sounds like something you'd like….
knowing where things are
spending more time doing what you enjoy instead of cleaning
or being ready for guests at a moments notice
You should check it out! You can even save 10% with code PC10.
---
Organizing Dishes Hacks
My favorite hack is having THIN dishes. For us, we use Corelle — but there are other dish brands that are pretty thin. When our kids were younger we used Melamine dishes from Target.
It is AMAZING how much room those save! I can get a whole set in a VERY thin cupboard when I use a dish shelf.
The Corelle stands-up pretty well to kids (although, we have tile floors, so it just eats dishes if you drop them).
Organizing Kitchen Drawer Hacks
I like to use a good silverware organizer.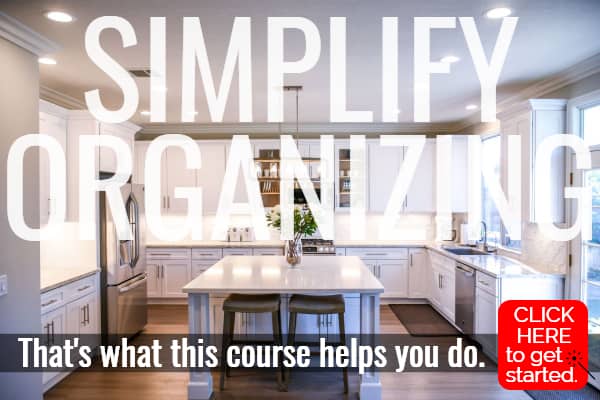 I also like to use spring-loaded drawer dividers. They won't stand up to heavy or rough use, but we use ours to keep spatulas separate from other kitchen gadgets in a drawer, and it helps.
I actually found mine at Goodwill (a total steal). However, even in my makeup drawer, I used an Amazon box to divide things out.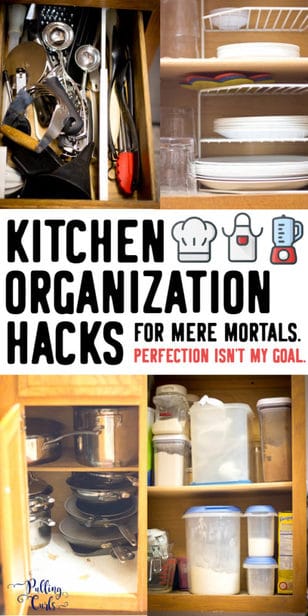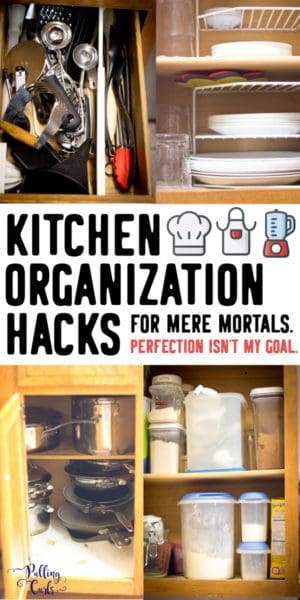 General Kitchen Organization Hacks
I love to use zones. Otherwise, you're constantly having to move around your kitchen as you're trying to work. I talk all about in my kitchen organization post — but, I have:
Baking Zone
Dishes Zone
Cooking Zone
And it makes it a LOT easier to cook this way! It also helps kids who are new to the kitchen, because they can remember where things are by category a bit better!
Using Vertical Storage Hacks
Vertical storage is HUGE in the kitchen. I've already talked about it in relation to using organizers, but one of my other favorites are my Oxo containers. AND, because they're so tall — I can put them in an upper cabinet, and still easy grab them at their base without getting a stool.
Although, something like this is a must when you use a lot of vertical organization. 🙂
That course has tons on vertical organization that will help you use your kitchen (big or small) more effectively — do it for a month and cancel, there's no obligation to stick around!
If you liked this post, be sure to sign up for my 5-Word Organization Challenge, and check out my other organization posts below that: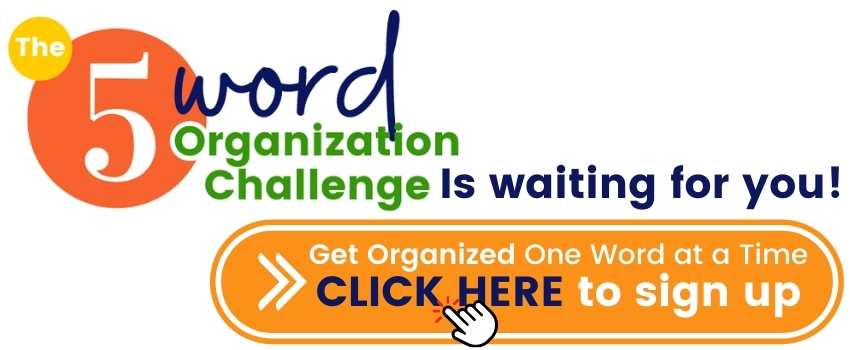 [pt_view id="e6c66f5341″]