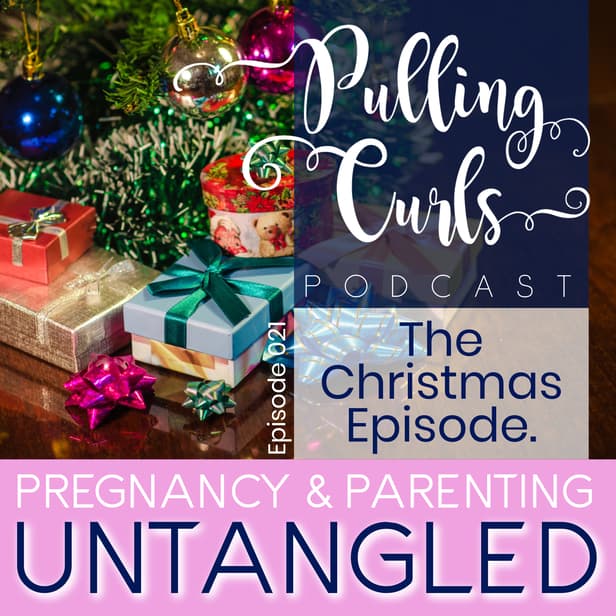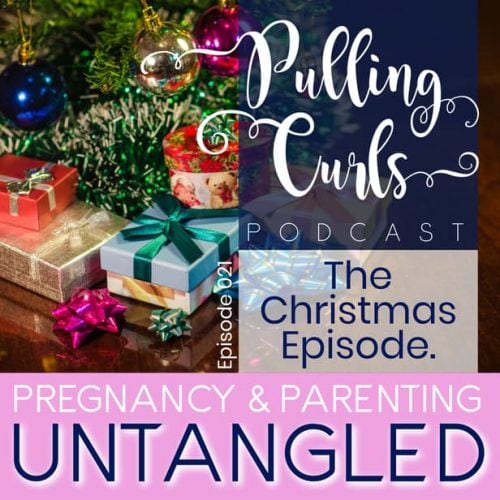 Today I want to share about what Christmas means to me, along with a few of the lessons I learned from my favorite Christmas movie.
Mentioned in this episode:
Check out all my podcasts:
Producer: Drew Erickson
And, just for fun, I wanted to share our family's Christmas card… and yes, we had like NO photos all together, so I just made it work. 🙂 #timgunn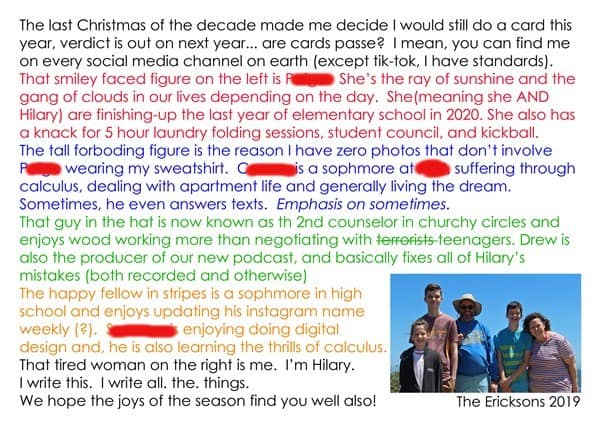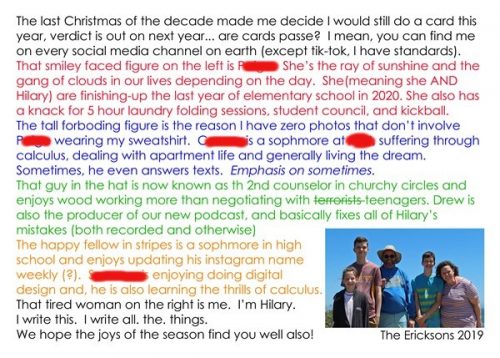 Hilary Erickson 0:00
Hey guys! Welcome back to the Pulling Curls Podcast. Today on Episode 21 we're talking about one of my favorite things Christmas. Who can name the movie where that's from? I probably didn't do that great of a job, but that was from Peter Pan in case you're wondering. Christmas could be a lot easier than we make it. Let's untangle it.
Welcome to the Pulling Curls Podcast, where we untangle everything from pregnancy, parenting, home routines, even some family travel. Because, heavens knows, our lives are tangled. I'm your host, Hilary Erickson.
Okay, so you guys know I'm pretty churchy. Right? And in my readings, lately, I've been learning about how God is love and God is light. And I actually help with a "Light the World" campaign that my church does. It is not based (I mean, it's sort of based) on Jesus, but it's mostly about bringing light and life to the world: hope, joy, doing small acts of service, one-on-one, for people that can really make a difference. And I am a huge believer in that. That's why I'm still a nurse. I love that job because it is so one-on-one and really helping people. And one of my favorite things at Christmas time is a movie. It's not really a movie, you'll understand. It's "Christmas Eve on Sesame Street."
So, this thing came out probably later 70s. It was real early in my childhood. And there have been a lot of different "Christmas Eve on Sesame Street" or "Christmas on Sesame Street" episodes. But this one Oscar puts in Big Bird's head that he won't know how Santa gets down the chimney. And so Santa can't get down the chimney. If Big Bird doesn't understand how Santa came get down the chimney, right? So Big Bird goes on this big quest using Kermit and other Muppets and children to try and find out how Santa gets down the chimney. And in the end, they can't figure it out. Kids don't know. Muppets don't know. And so so Big Bird goes up on the roof. He's waiting for Santa and he ends up falling asleep because it's so cold. It's snowing. It's a big blizzard. And when he wakes up, he goes down. He wants to warm up his giblets. And he gets inside and he realizes that Santa came while he was asleep and he's so sad. And Gordon talks to Big Bird and he says, "Does it really matter if we know how Santa gets here, when all we really need to know is all the good things that Santa brings?"
And so at our house I'm a big believer in that. Do we really need to know that much about Santa other than that he provides joy and light and happiness this time of year? And I'm a big believer in that my kids are not allowed to say that Santa is not real or talk about it, because I'm a believer in Santa. I really am. I see so much good and light and happiness this time of year. It just brings me so much joy inside to see other people help like that.
One of my other favorite things on "Christmas Eve on Sesame Street" is Ernie and Bert. So Ernie decides to trade in his rubber ducky to get Bert a cigar box. And Bert decides to trade in his paperclip collection for a soap dish for Ernie's rubber ducky. And as they open each other's presents, they realize that they've traded their one true love to get their real one true love a present. And then, Mr. Hooper (you guys remember Mr. Hooper? He died when I was little.), but he brings back the rubber ducky and paperclips. And it just reminds me of all of the good things about Christmas about how you really are willing to give up, you know, things for each other at Christmas time. You're willing to give up time and money to give your kids presents. And it's just such a great time of year. I love it.
The last thing about "Christmas Eve on Sesame Street" is they have a song called "Keep Christmas with You, All Through the Year. When Christmas is Over, Save Some Christmas Cheer." And I think that's so important. I know when the kids have opened their presents, I actually used to like to work Christmas afternoon because it's just kind of depressing, right? You've done all this work to get the presents ready for Christmas and then your kids open up. And then it's just like, "Wow, Christmas is over." And then you've got that drag till New Year's. Again, we haven't really lived by family most of the time. So we've just kind of just been ourselves and trying to do things for fun. But it's, you know, in a budget, all those kind of things. So, keep Christmas with you. Try and keep the Christmas spirit with you all year. Try and bring light and hope to other people all year long. So, that is my goal is to keep trying to share the light of the world all year long. Help others think about others. When you don't want to let your light shine, you still let it shine because maybe it's going to help somebody else.
So, Merry Christmas! Happy New Year! Happy Holidays! Happy whatever you're celebrating. I hope you guys have a great one. We're gonna be back next week to talk about New Year's resolutions with my husband, so it's going to be a good one. We will see you then. Otherwise, have a great week. Bye!
So, those are my thoughts. It's Christmas this week! I hope you guys have a great holiday. If you don't celebrate Christmas, I hope you have a great whatever you're planning on celebrating this time of year. And if you're not celebrating at all, I hope you enjoy your family and the things that you love around you. Because it's such a cozy time of year (although less cozy, I would have to say, in Arizona). It's always a little weird for me for my kids to be able to run outside and T shirts after we open presents. But just part of the fun, and I… I pretty much love the weather here this time of year. So, it's hard to complain. You know, if you back up to the episodes in September, a little less love for the weather.
Transcribed by https://otter.ai