Our Tree isn't perfect — it's not even CLOSE to perfect. I like that my husband and kids do most of the decorating. My OCD makes decorating a little difficult at times, so this is something I've taken a step back from and let them take the lead.
Our tree is FULL of cherished memories!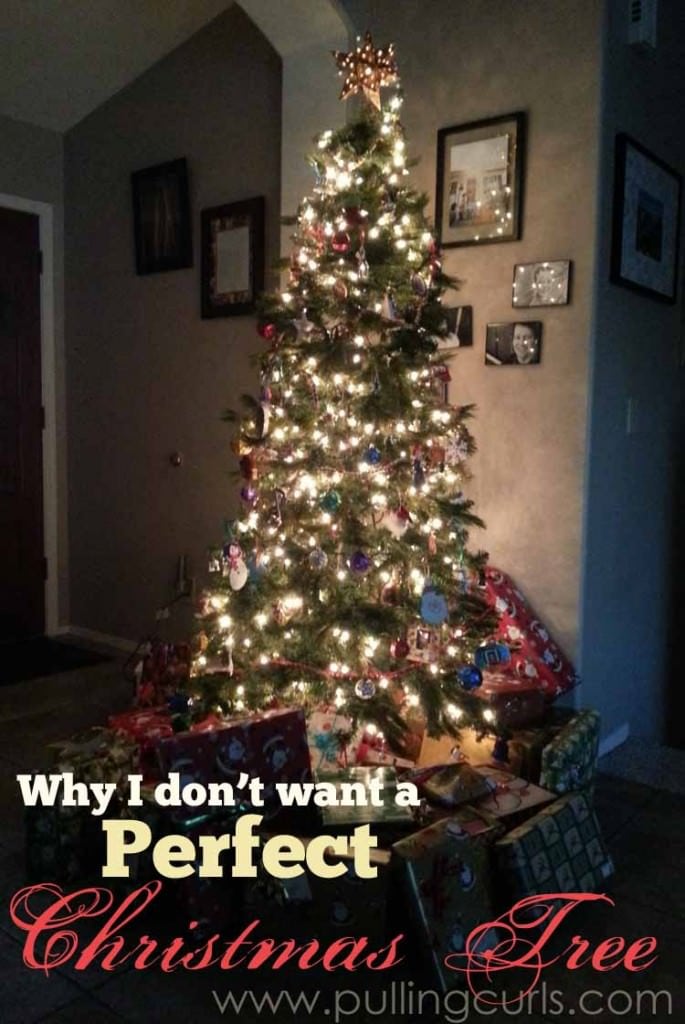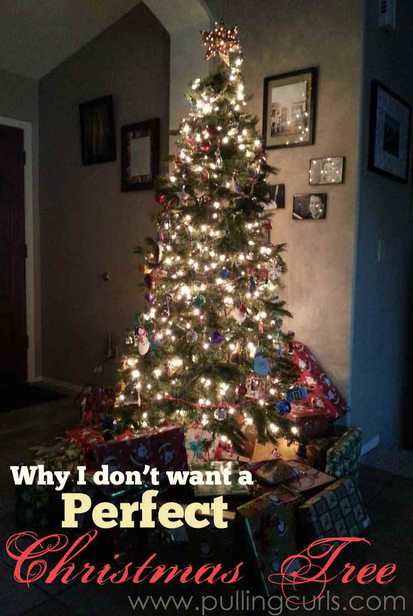 Conner made this one last year. We went to one of those art studios and had all the kids made them. I figure they are only little once, right — and up on the right, you'll see the ornament for when we moved to AZ. It's a heart in a home. That was our tough year. You'll also see Darth Maul as an M&M there on the left. My kids were SO excited to get those. Seriously, dying with excitement!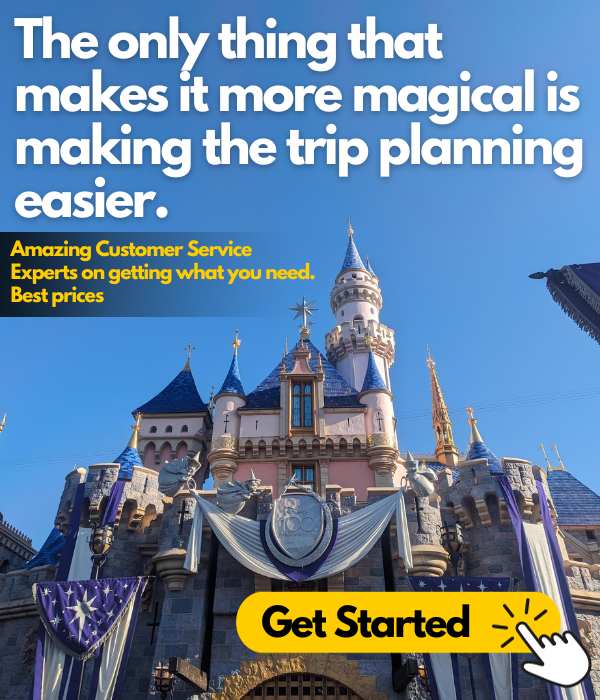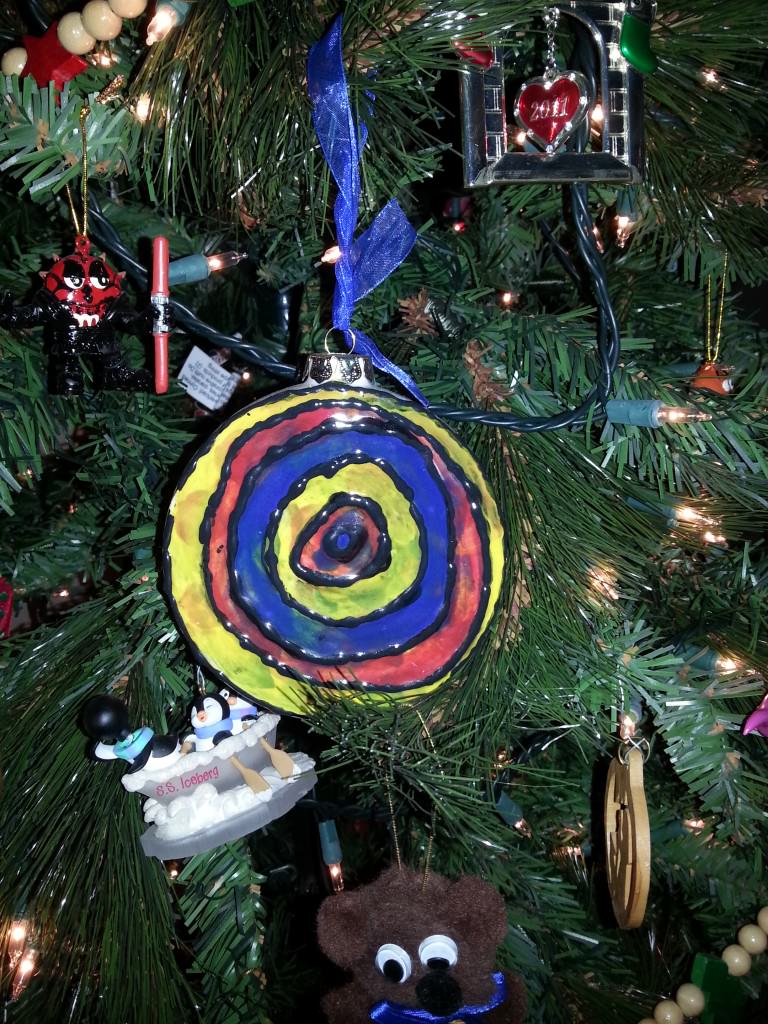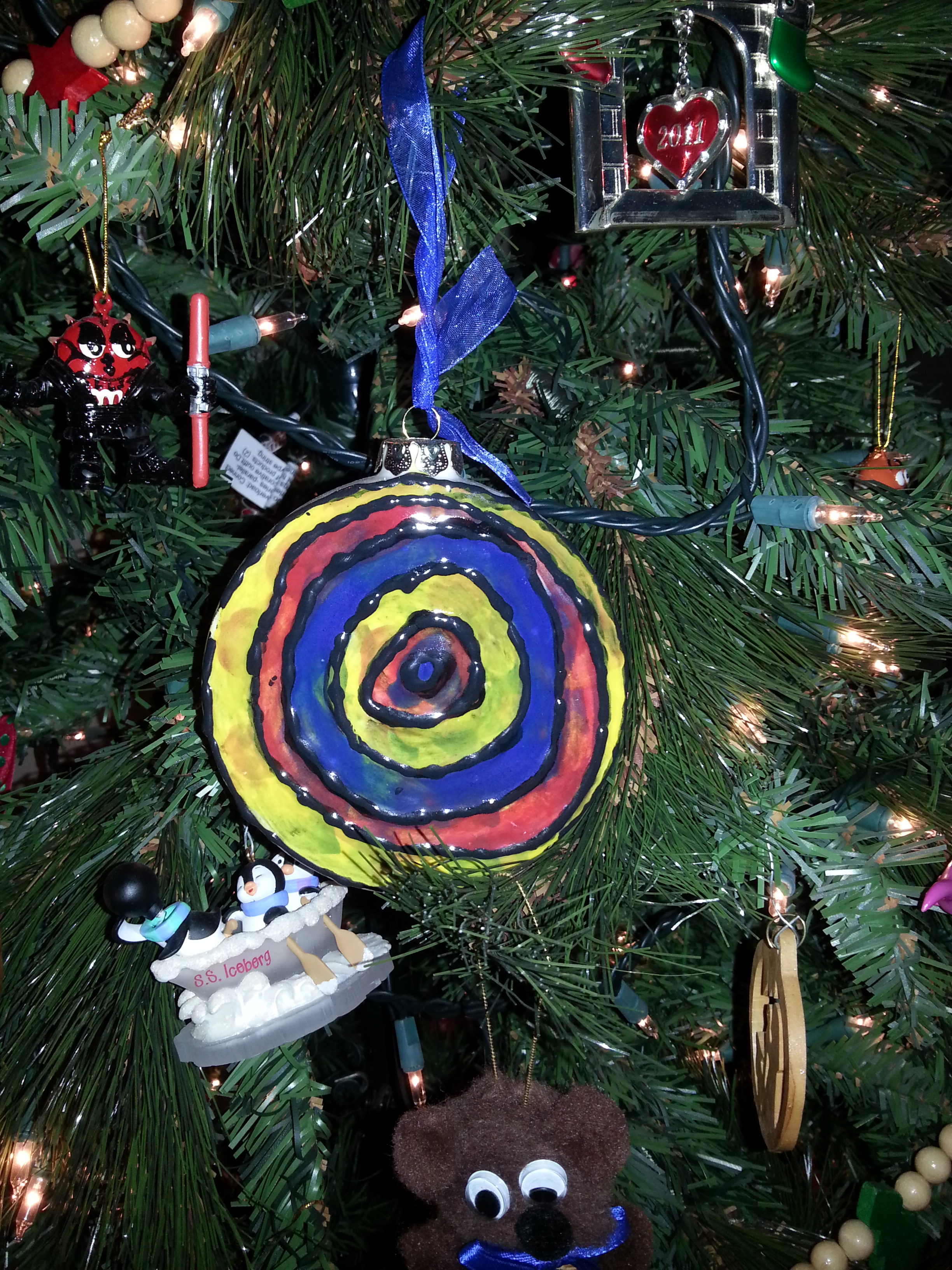 Below Conner's ornament you'll see one of our Hallmark bunch that we did before we had kids. Hallmark has great (but costly) Yearly ornaments. On the bottom right is an olive wood ornament a roommate brought me back from Jerusalem.
We did pictures of the kids one year. Look at little Mr S. Isn't he cute?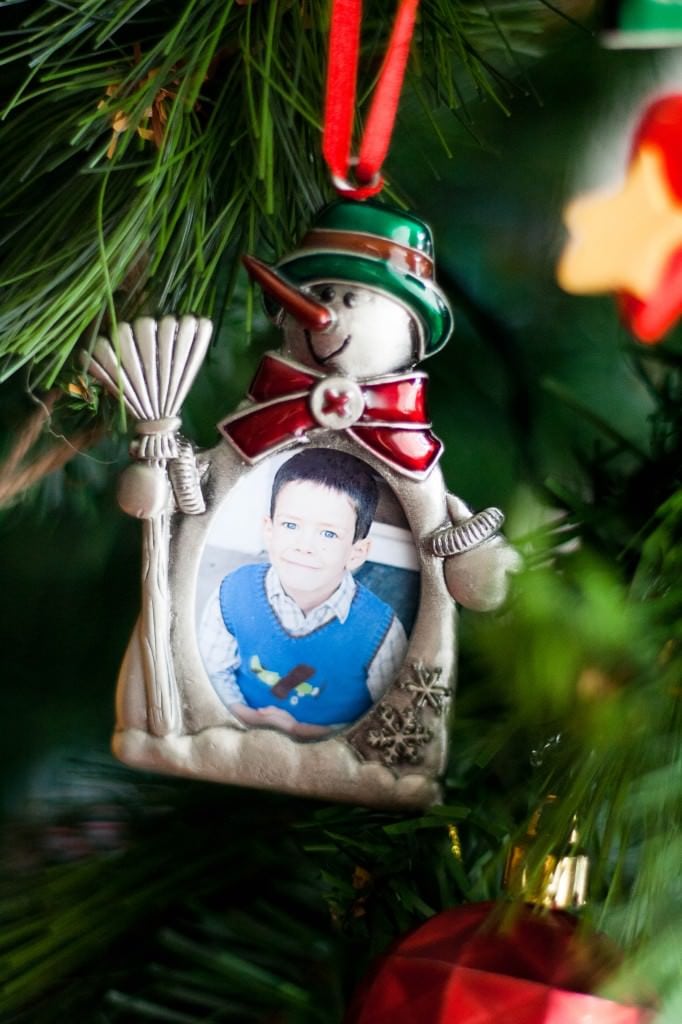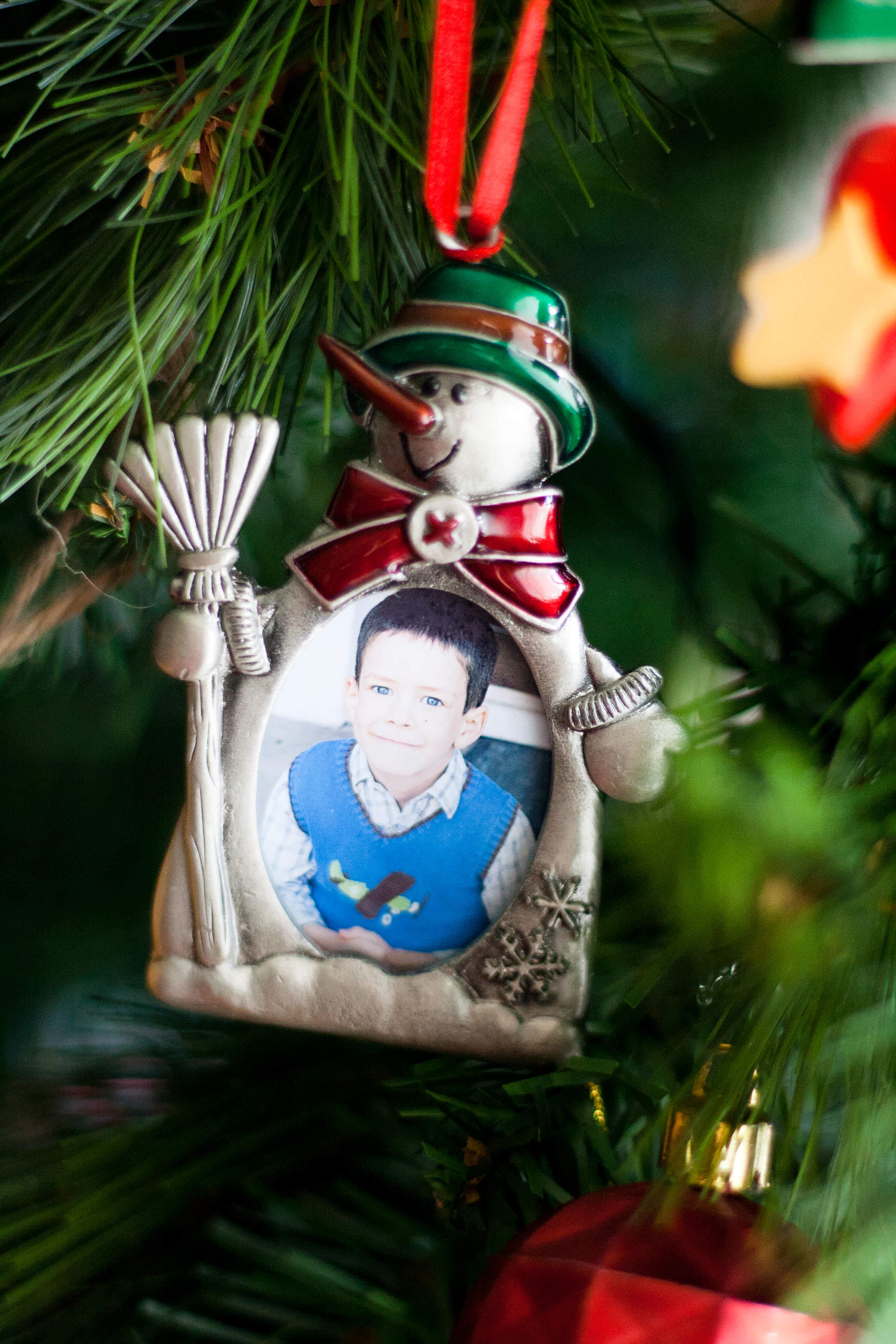 We've often coordinated with our yearly costumes, for our ornament. Here's Fred Flintsone — from our Flintstone year.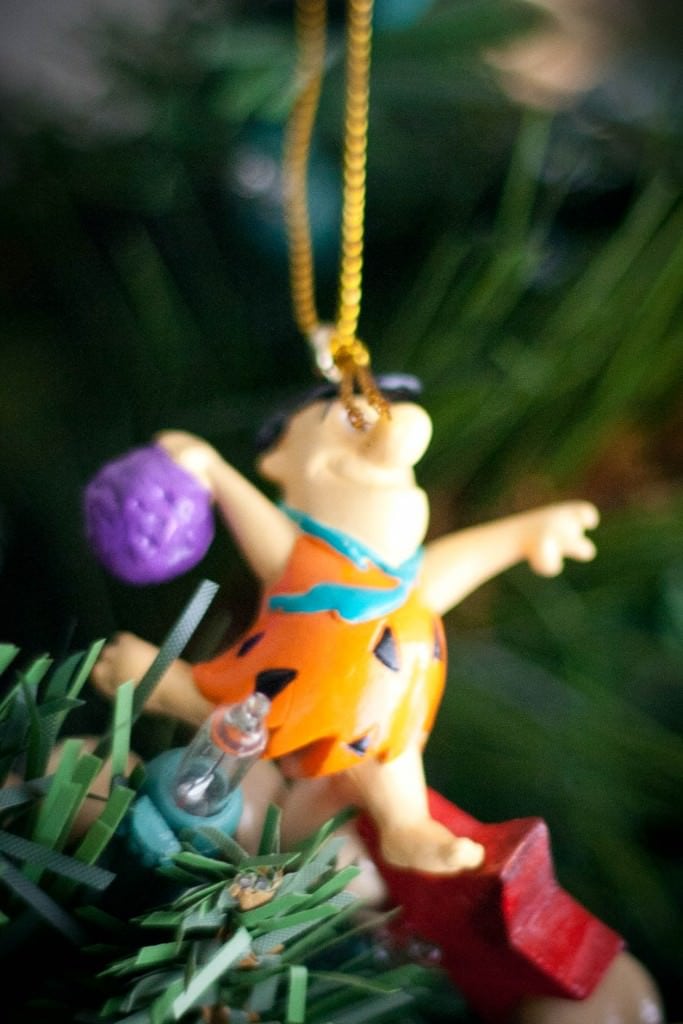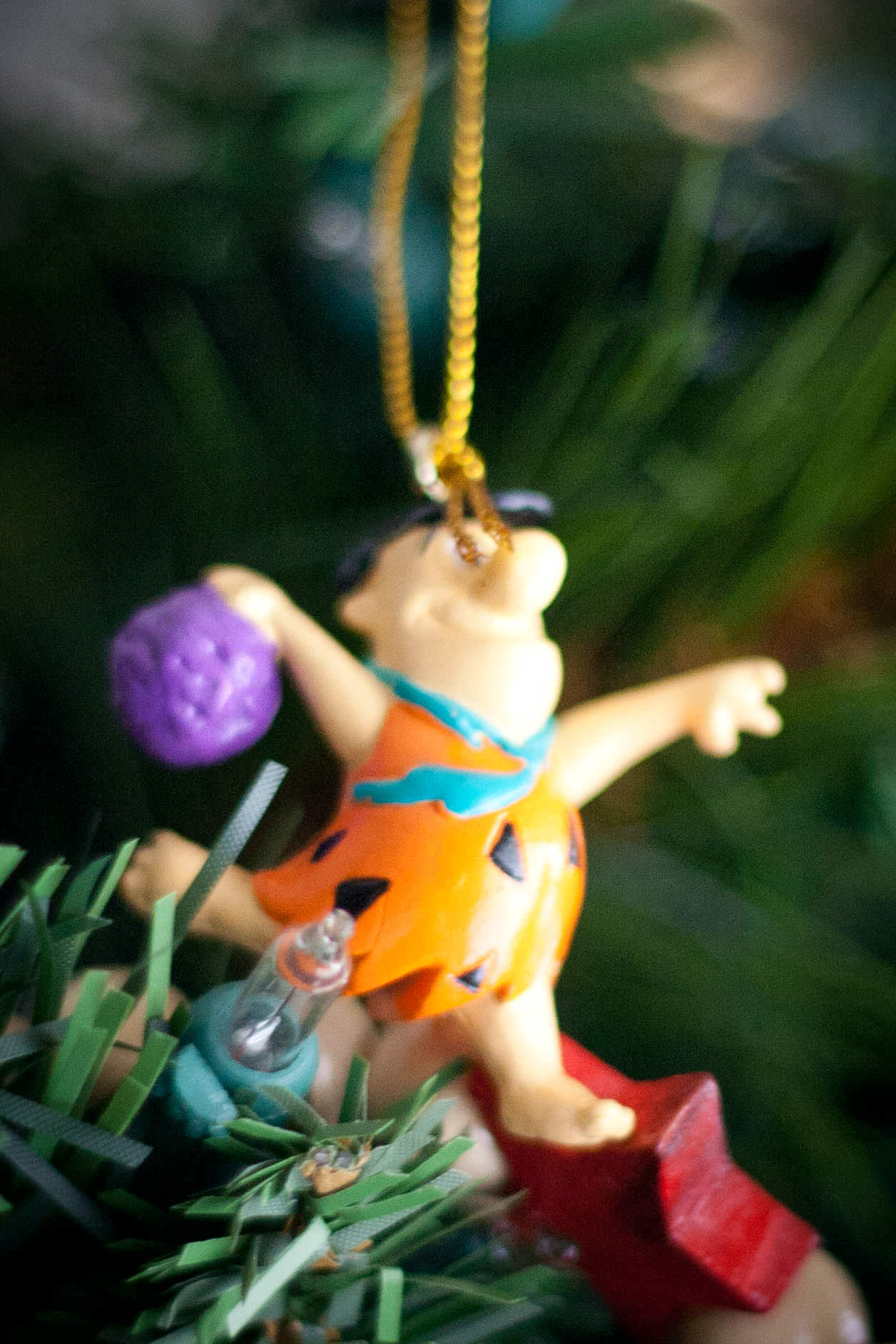 One of my favorite things, is that our tree looks pretty similar to how it did in California. It all came with us, just like the memories and the joy that all of our friends have given us.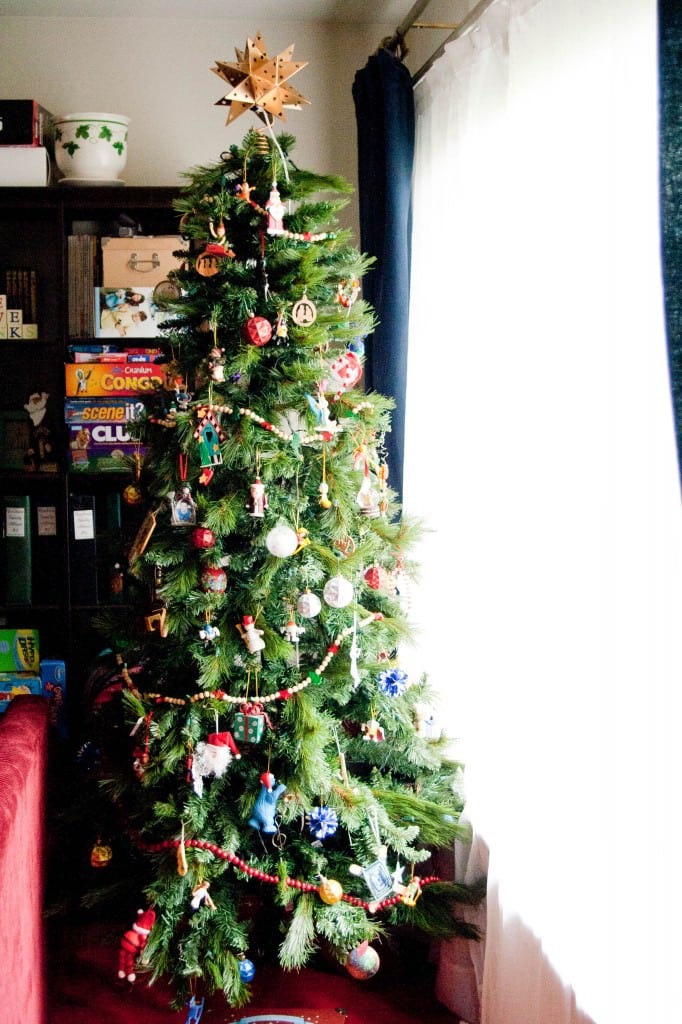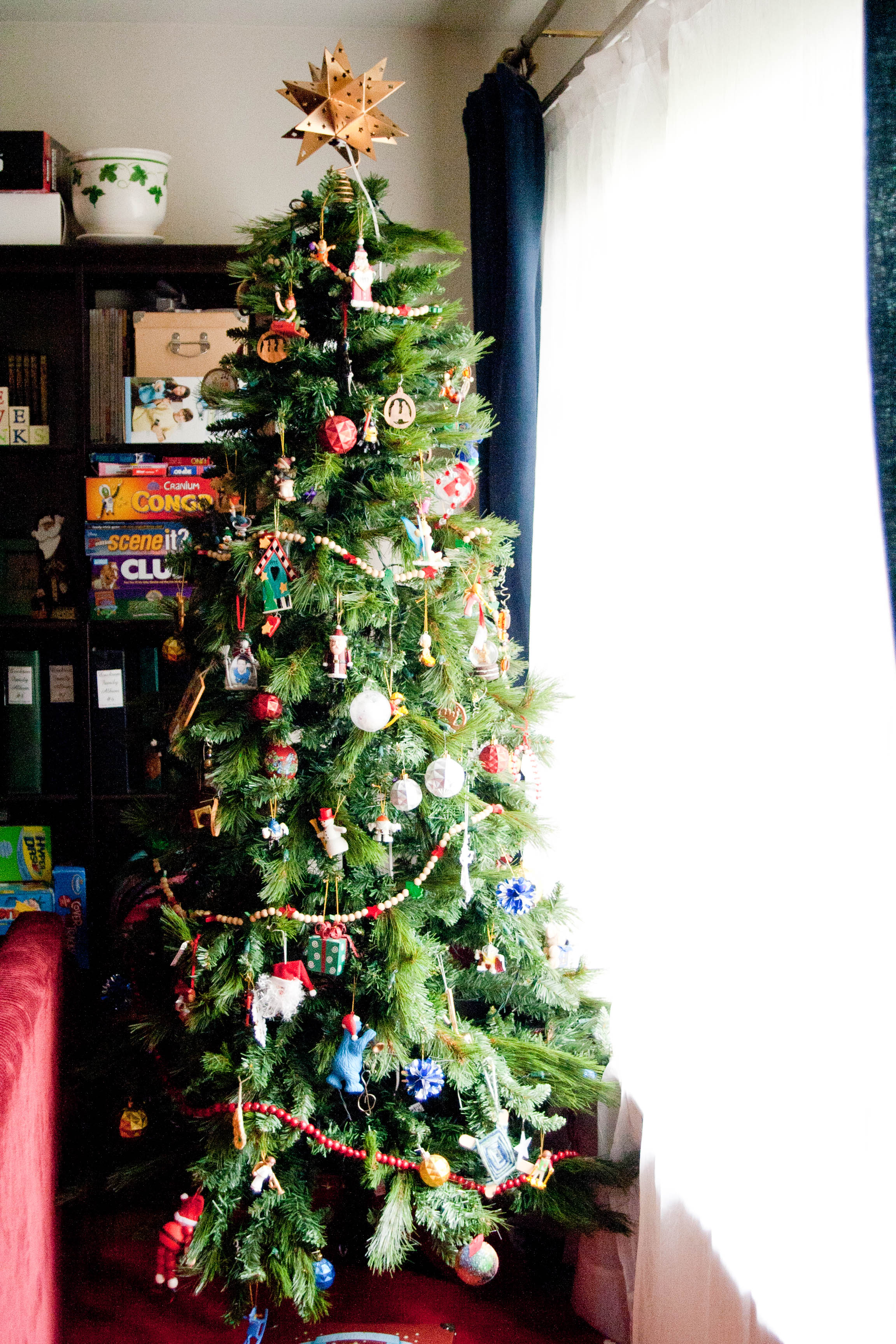 My parents started us out with a yearly ornament our first year of marriage. It was something our family always did growing up. Often we got ornaments to remind us of things we had one that year, or whatnot. We have some REALLY sad ornaments. There were lean years we coudln't afford much, but I made one or something like that. I keep 'em, and we hang them — because we still had Christmas together, and it is a wonderful memory.
Sometimes I think people are so caught up in the way their tree looks, but I'm more caught up in the way I feel when I look at ours. So many wonderful friendships, and times together with friends and family. Reminds me of how good God is to each one of us. And, I think that's what Christmas is all about anyway — isn't it?
Merry Christmas everyone, this year when you deck the halls – make sure you take time to feel the season in your heart. 🙂
Some other Christmas posts you might enjoy:
[pt_view id="dd44a5ed3e"]