I am taking ACLS this week. That's the one where you learn to shock people who are in cardiac arrest. There's more to it than that, but my ACLS focuses on OB cases… It's super interesting. All the changes that happen in the body that demand that we change how we do CPR.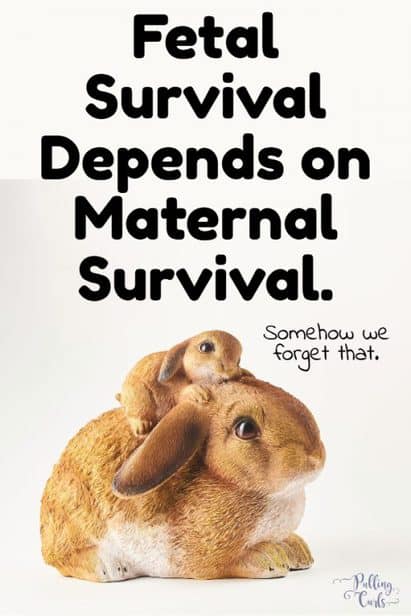 BTW, I am so passionate about this topic I made one of my favorite podcasts out of it — episode 013 talks about maternal survival too — you can listen right here:
I guess at one point in time there was a lot of controversy over if you save the mom or the baby. I've even had patients tell me that if there is a choice between them or the baby to take the baby. I just laugh (to break the tension) and say we'll save them both.
But the reality is, that we can't always save them both. And here comes one of my favorite thoughts of the day:
It doesn't do the baby any good to be surrounded by a dead mom.
Ok, so this post might be getting a little morbid, but it did get me to thinking about how we take care of our selves vs our families and our babies. How many of us would say "take me" instead of the baby — even though without us the baby is lost?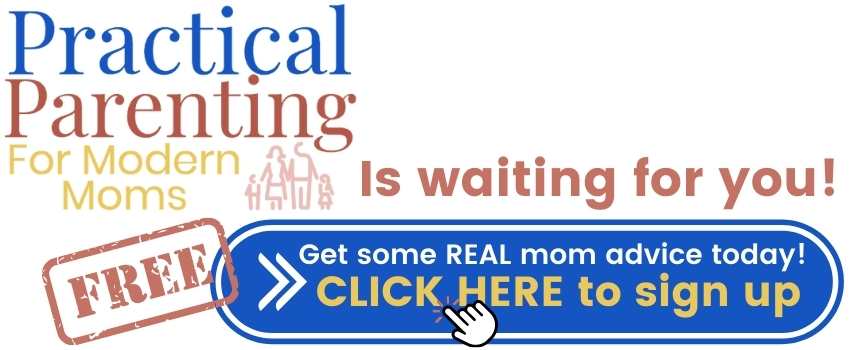 If you're pregnant, you might not want to read this — BUT, if you code, and you're pregnant, one of the very first things we'll do is take the baby out. It is almost impossible for your body to save both of you after a severe crisis. While we certainly consider the life of the baby, we mostly have to consider the life of the mom — because YOU are the powerhouse. You're the one keeping both of you alive until we cut that cord. Without you, the baby is on its own.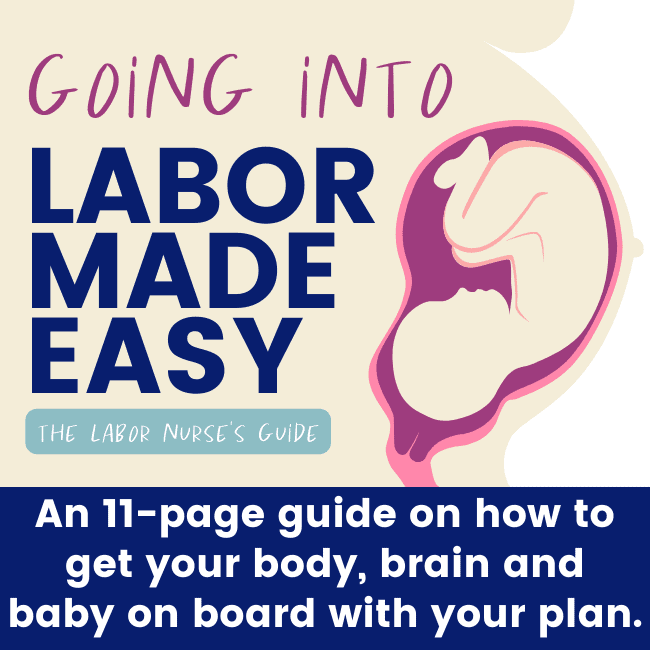 Are there times I am surrounding my family with a dead mom because I have made choices that take it all out of me, without refueling?
I listened to a great podcast from Power of Moms. April Perry talks about how important it is for her to get a nap daily. She even takes time after the kids are home from school to take her nap. Which took me aback. I am trying so hard to focus on my kids that I often am a HUGE mess by dinner time. Maybe I need to take a page from that.
I also appreciated all the things that April has to do in advance to be able to take her nap. It's not like time magically appears and she's suddenly able to sleep. She does some prep for her family after the kids are in bed, and she wakes up early to get some housework done. She's also "on" for her kids when she is awake. It's impressive. She certainly PRIORITIZES her life to prioritize herself.
I don't often take naps. I often find my afternoon anxiety to be OVERHWELMING if I nap. I'm not sure why, it just is. BUT, what do I need to be doing to refuel myself. Am I taking the time to do the RIGHT things to fuel me up.
Because it doesn't do any good to surround my family with a dead mom.
My body really can't save us all from a crisis if it isn't healthy (emotionally, physically, spiritually etc.)
Fetal survival depends on maternal survival — focus on yourself, sometimes, to focus on your family.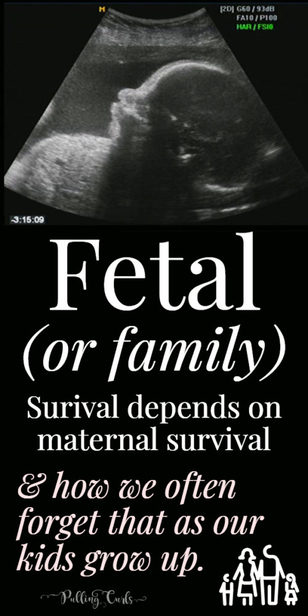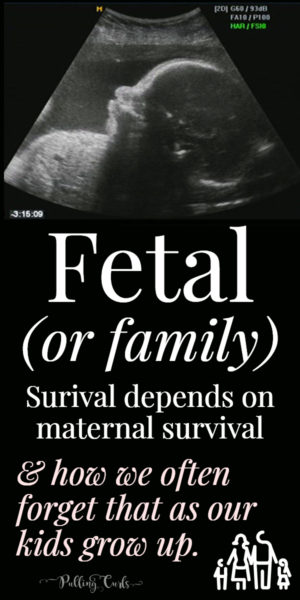 How do you do it? Tell me in the comments!
If you liked this post you might also like Ode to the New Mom, or Baby Blues. Check out my MomHacker pinterest board. If you're pregnant, check out some of my L&D/postpartum posts:
[pt_view id="0fae3f0c8d"]
*Hilary is a labor and delivery nurse who moonlights as a blogger.  Please do NOT take the advice on this blog before the advice of your medical provider.  Find a good doctor, trust them.  I'm just a good read.