When I was little we always used to drive up an hour to go see the lights, go out to a fancy dinner, see the beautiful window displays. It was magical to the 6-year-old Hilary. All bundled up and enjoying the icey cold on my cheeks as I saw the warmth of the temple lights. We did it every year. I also lived in the exact same spot from age 3 until age 18. Nothing ever changed. My life was a Norman Rockwell painting at its finest.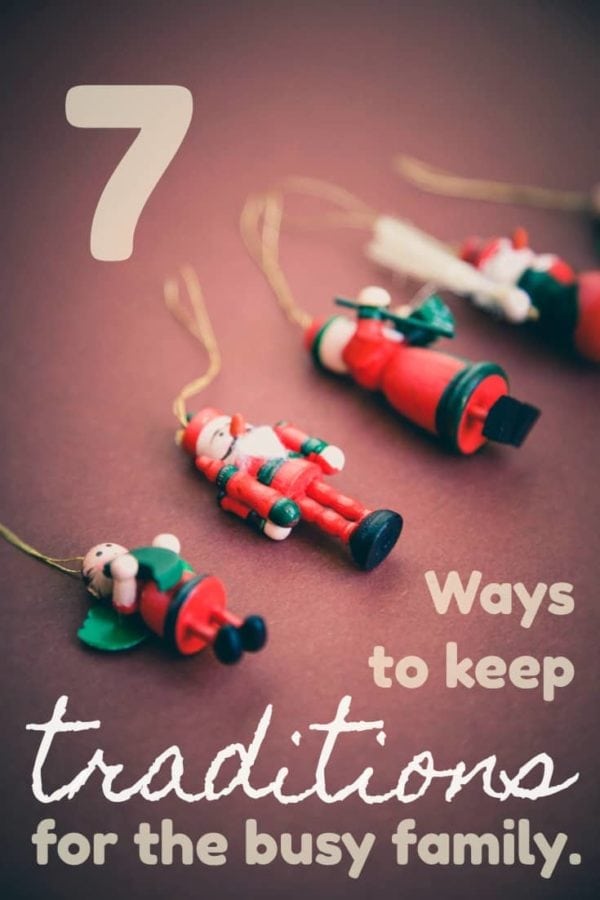 And here are my kids. They've each lived in a couple of towns. I've always worked, and for a couple of years they barely saw their dad except on school breaks.
I feel like my oldest has two Christmases left and I've barely created any memories. Creating family traditions seems so darn overwhelming! I picture hours spent in the kitchen, or giant family exoduses to a specific spot.
Here are 5 tips for busy families to getting some awesome family traditions:
I bet a good number of things that I felt were "traditions" were just things we did and my parents didn't give a lot of thought to. It is likely my kids feel that same way too. Hauling gifts to neighbor homes, or a quick run to the temple to see the lights (here it's only a few miles away). They probably think of these things as traditions. I just think of them as "stuff we do"
Traditions may not work for you anymore. You might move, the kids are older and just don't love it anymore. Enjoy the memories as they were and move on. No reason to force something because it's "traditional"
Plot the memories out early in the month. Grab that calendar now and put in the things you'd like to do, so they don't get scheduled over. Demand some family time from your teen.
Ask your kids what they'd like to do. Maybe they want to make yuletide bowling a tradition. Who knows? Ask!
It doesn't have to take long, or be hard. We have several traditional movies that require me to lay on the couch and cuddle with my family. That seems awfully doable.
Try something NEW every year. Sometimes we get so stuck in all the "traditional" things that we do instead of stepping out of our comfort zone and trying something new.
What's your goal with these traditions? Ever stepped back and asked yourself that?
The reality is that I'm aiming for happy memories rather than awesome traditions. I want a happy family that enjoys being together. What gets me there gets me happy.
The holidays can be a busy time, but don't forget to love that family of yours. Take plenty of pictures and enjoy the time together. Each year is one more to treasure!
Be sure to check out all my other Christmas posts: