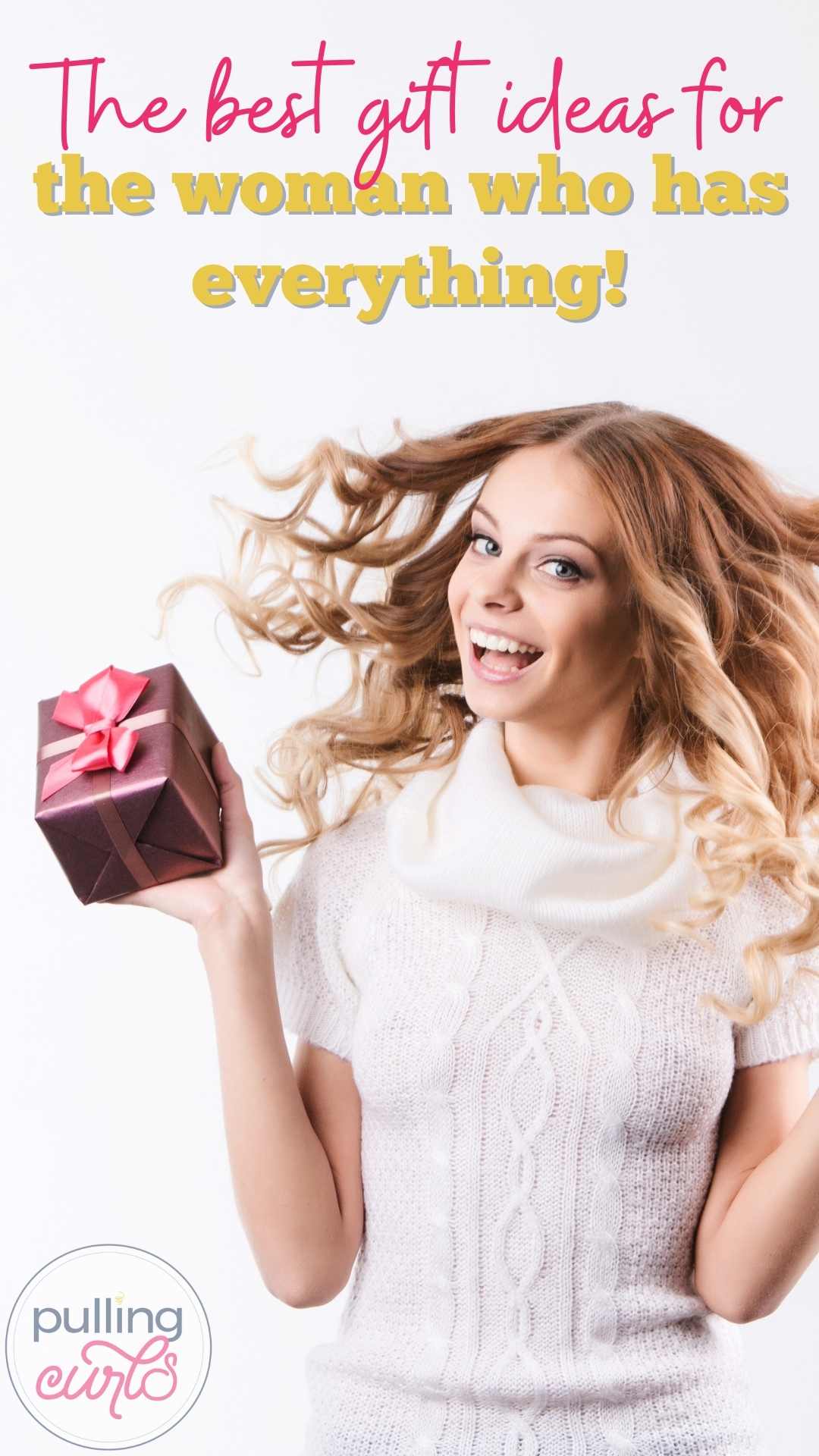 Looking for the perfect gift ideas for women who have everything? — Even if they're 50 or 60 there are still PLENTY of unique gifts they want or don't know they want. Here are some of the best gift ideas for the special woman in your life.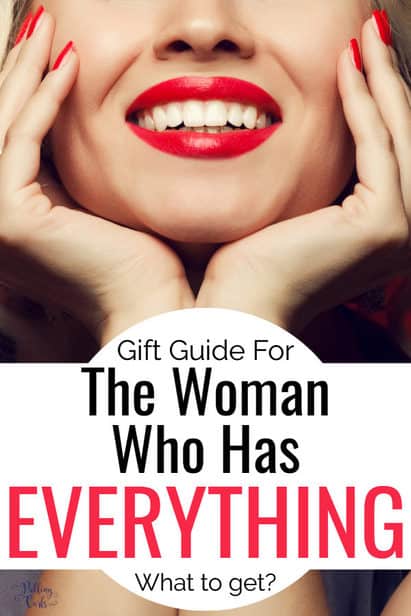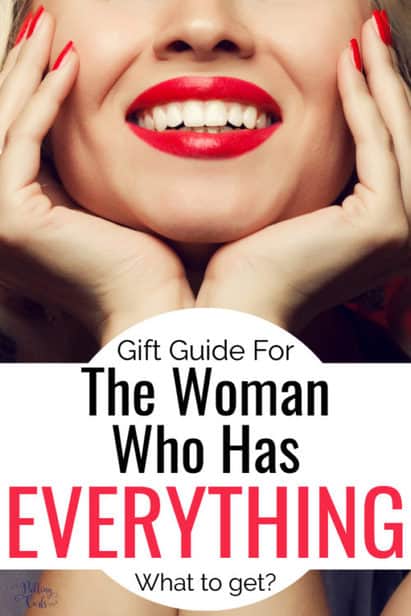 Gift Ideas for Women who have Everything
This is part of my Gift Ideas for Family Series — if you're looking for more unique gift ideas, be sure to check that out!
Luxury Gifts for the woman who has everything
Sure, your mom/wife/friend might think they have everything they want — but check out a list of my favorites (these are certainly splurges, but good ones that she'll love !)
BedJet — great for a woman who isn't sleeping well because she's too hot (think, hot flashes, or pregnancy) or too cold. Plus, she and her partner can pick their own temperatures. I tell a lot more about it in my BedJet review.
Robot Vacuum — just flip the button and this little maid will clean your whole house. There's a cheaper version, and then the gold standard to choose between.
Bosch mixer — if she likes to bake, this one is a total step up from the usual Kitchenaid. I LOVE, LOVE, LOVE mine — I have a Bosch vs Kitchenaid post. I even have a special offer I can give you:
Travel Gifts for the woman who has everything
Now, this one may be a bit "out there" but I am a big believer in giving experiences vs things.
I just booked a cruise with Get Away Today and, like a fool, I checked out about 3 or 4 other cruise options as I looked. They were SO nice with Get Away Today and knew so many in's and out's about the ship. Plus, they had the best room selection!
A cruise is true luxury and she might be intimidated to book it on her own.

Inexpensive gifts for the woman who has everything
We all know it doesn't have to cost much in order to mean a lot.
Some thoughtful gifts to consider:
A cute photo done in a new, fun way from Photo Barn — I got my dad a Hexie for Father's Day, and it doesn't take up a lot of space, but it was from a special event he enjoyed.
I love the memories she can put down with My Life in a Book
A Chatbook from either her Instagram account, or yours.
If you have kids, hand-making a gift can be a big win. My kids have made my mom necklaces from ImpressArt a few times. You can see our last one here.
Etsy & Amazon both have some other cool, affordable gift options that I talk about in my Mom Gifts for Christmas post.
I love getting jewlery that has something meaningful. I extra live Centime's Mom necklaces!
I got the infinity necklace with 3 names on it — look how great it is! Pulling Curls readers can save 20% with Centime coupon code 20Hilary
Great gift ideas for the woman who wants nothing
First off, I think you need to assess why she wants nothing.
Is her house too cluttered to bring more in — perhaps the gift of time to help her sort through would be a great option. This goes a long way for a more practical woman.
Is she so happy for the blessings in her life she just can't think of anything that would make it better? If so, use photos to help her remember those blessings. Bonus point for a more personal gift like this.
She buys what she wants when she wants it — then maybe give her an experience that she'd love! You could even give her a gift card towards something she loves to do. I love my friend Katelyn's ideas in her adventure gifts post.
Experience Gifts for the Woman Who Has Everything
Concert Tickets
A Disney Trip or other travel
Lunch at a favorite restaurant
"coupons" to help her around the house can be great, practical gifts — and make sure she cashes them in!
If you're still looking — check out some of my other gift guides:


Remember to think of the person you are purchasing for to help come up with some great ideas. Are they a new mom? Maybe a couple of stainless steel water bottles to help keep up their hydration. How about a book lover? You could gift them a gift card to their favorite book store or amazon. Is she your best friend? Maybe a gift pack with her favorite lip balm, a silk pillowcase and some hand cream. A wine lover would probably appreciate a new wine rack. Plant lovers would planting pots of different designs. Take a little bit of time to find the perfect type of gifts and make a list so next time you have a good idea of what to get them.