In this post we're going to talk about a different way to find the best fitting bra — bra hacks, tips and tricks here — and it all starts with the alphabet.
Now, I'm not talking your GPA, or even your bra size letter. I'm asking what letter of the alphabet seems to fit you best?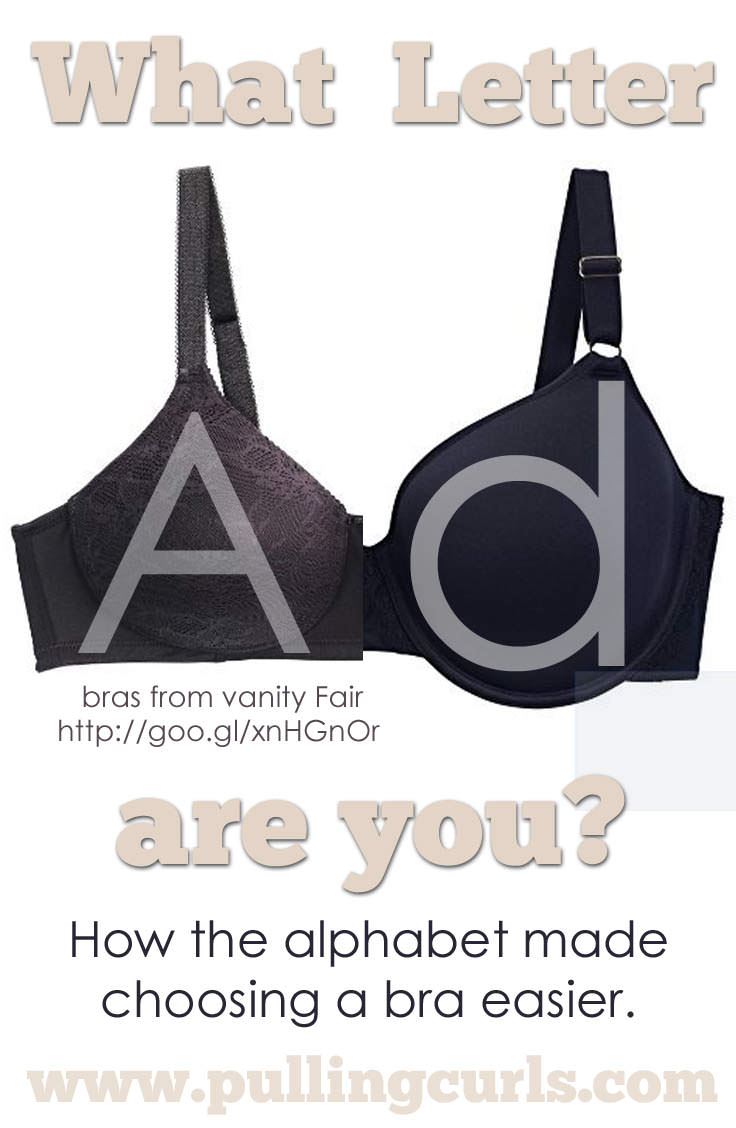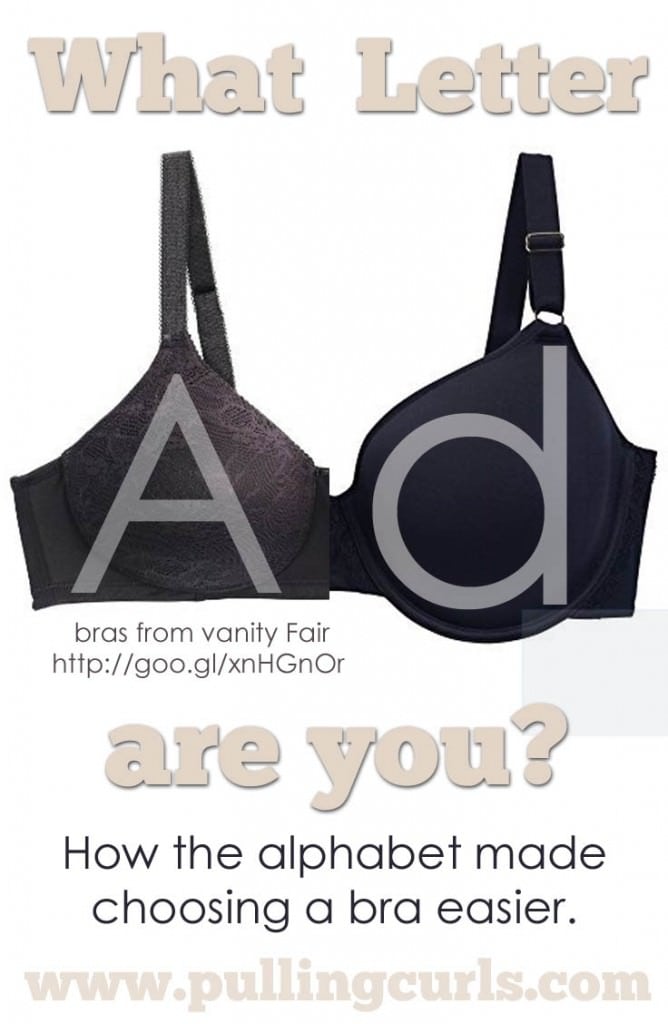 *** Men, this might be a nice time to click to another post. Or stay around, either way…*** I have a hard time buying bras. I think I have a weird size, and the "sisters" are pretty darn tiny. I actually can't breastfeed and I've had people take long hard looks at my boobs to see what's up with them.
I finally went to a real fitting at a fancy-schmancy department store — and that woman turned on a light in my brain. She brought in a few styles for me to try on and eventually she told me that I need to look for bras that look like an A. Not ones that are SIZED To be an A — but that LOOK like an A.
I actually have been to Victoria's Secret twice, in vain, hoping someone there could fit me — but they can't because all of their bras look like Ds or Bs does that make sense (and their workers are MYSTIFIED that they can't find anything for me — seriously, HOURS spent in that store)? The bra strap comes-off the bra closer to your armpit, leaving a circular flap which due to my weird boobage you can see under my shirt. If I wear an A (where the strap comes out of the top of the bra) the bra lays flat and you can't see it under my shirt.
I also need a hefty dose of padding, but if it's shaped like an A, regardless of the padding it will most often fit me. That has SERIOUSLY cut down on my time bra shopping. I used to just take in whatever I thought MIGHT work and then end-up with a whole lotta nothing. Now I'm able to grab a few, just make sure they fit true to size and jam my way out of that section.
Like fashion posts — check out my favorite fashion subscriptions — and get my next fix here:
[thrive_leads id='30908′]