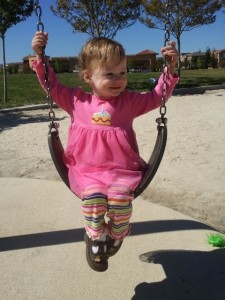 Some of you who aren't long time blog readers might not know that we tried a long time for Miss P. Spencer was about 18 months when we started trying. P was born when he was just over five years old. I never felt like we needed to do invitro or anything, I always questioned if maybe 2 kids was plenty for us. I often felt like I was losing my mind with just 2.
I was actually starting to look for a "real" job and kind of coming to terms with the fact that it just wasn't going to happen. And I was starting to be OK with it. I also told God that the baby factory would be shutting down at the end of the summer. We found out we were pregnant on our 11th wedding anniversary — August 15th of 2008.
And the pregnancy was horrid. I learned that I couldn't have done it with an 18 month Spencer. My pelvis separated, I had kidney stones, I was on a gestational diabetic diet for 32 weeks. I had some weird right sided pain they could never figure out what it was but they thought it had to do with scoliosis. Not to mention I went 12 days overdue. I mean, seriously. It just wasn't something I could do.
And that is my testimony of today. God has a plan, he has a time for everything, and that timing is absolutely perfect. I am SO lucky that I get reminded of that each time this adorable little face says "I luvva you."
Happy Birthday Miss P. I must say that she truly is the cherry on our little family sundae. We are so lucky to have her.
I have some adorable pictures from Easter, but I was busy watching the royal wedding today, didn't get into photo editing. Hope to show them soon.
In other news, Drew visited AZ and CO the past 2 days. Nothing in particular came of it, except good experiences. Drew really liked AZ but the job isn't full time {surprise. yay.}… we (Hilary is a broken record) really feel like there is something out there for us… just trying to use our patience in a productive way. Because God's time is the right time. Am I right? 🙂